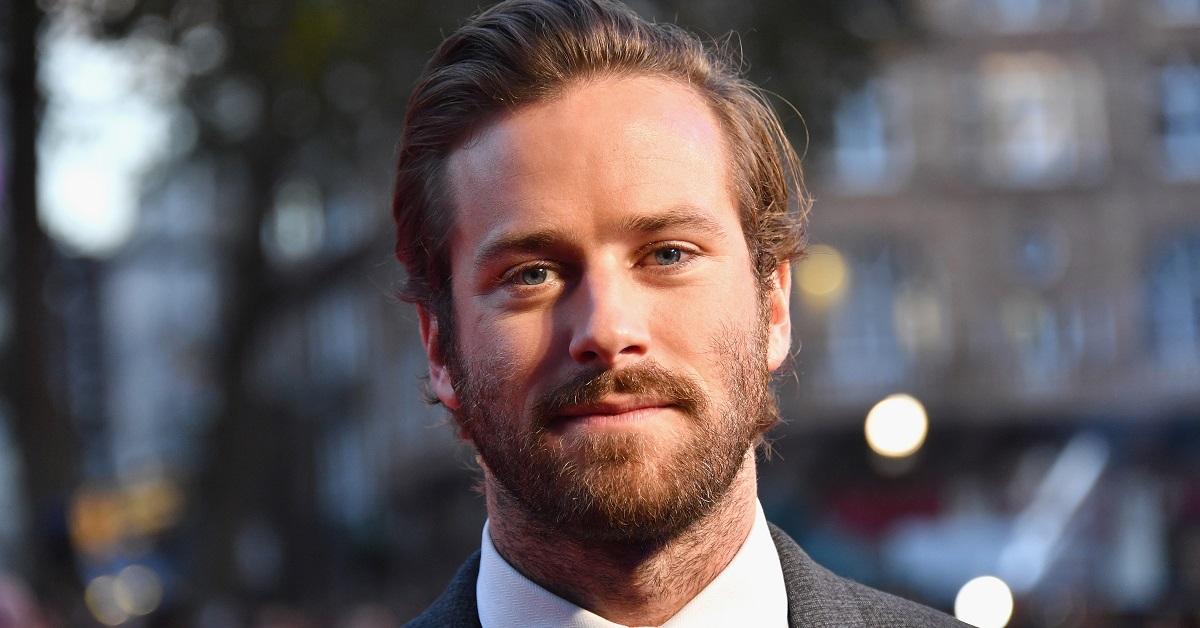 Armie Hammer's Alleged Leaked DMs Have Led to Some Very Serious Accusations
Trigger Warning: The below article contains graphic descriptions of sexual violence.
When Armie Hammer's alleged DMs went viral, audiences were in shock for a number of reasons. For one thing, there's something very strange about a famous actor calling himself a "cannibal" to women. Many made jokes about the story and the incredulity of it all. But the leaked DMs led to greater issues, in which multiple women have come forward to report that the DMs were just the tip of the iceberg.
Article continues below advertisement
Armie Hammer allegedly calls himself a "cannibal" in leaked DMs.
Although Hammer has called the claims against him "bulls--t," Twitter immediately erupted in conversation about the DMs, which were initially compiled and shared by the Instagram account House of Effie. In the DMs, Hammer allegedly describes himself as "100% a cannibal." He then continues, writing, "I want to eat you." The user posting the screenshots claims that she is collecting them from other users across TikTok and Instagram.
Thanks to the outlandishness of the messages, memes almost immediately began popping up in which users expressed shock at the reason that Armie Hammer was trending. "Someone made fake DMs of Armie Hammer claiming to be a cannibal. Just another normal Sunday on Twitter," one person wrote in response to the story. "Armie Hammer is the most aggressive example of down bad I've ever seen," another wrote.
Article continues below advertisement
While opinion was mixed on whether the screenshots were actually real, it was also mixed on what exactly the messages might mean. While some saw Hammer's alleged behavior as creepy and potentially predatory, others saw a guy being kink-shamed.
Article continues below advertisement
Hammer dropped out from filming 'Shotgun Wedding' amidst the uproar surrounding the DMs.
As the conversation surrounding the "cannibal DMs" continued to gain traction, Hammer issued a statement saying that he would no longer be working on the film Shotgun Wedding, an upcoming action-comedy starring Jennifer Lopez.
"I'm not responding to these bulls--t claims but in light of the vicious and spurious online attacks against me, I cannot in good conscience now leave my children for four months to shoot a film in the Dominican Republic," he said in a statement to The Hollywood Reporter. "Lionsgate is supporting me in this, and I'm grateful to them for that."
Article continues below advertisement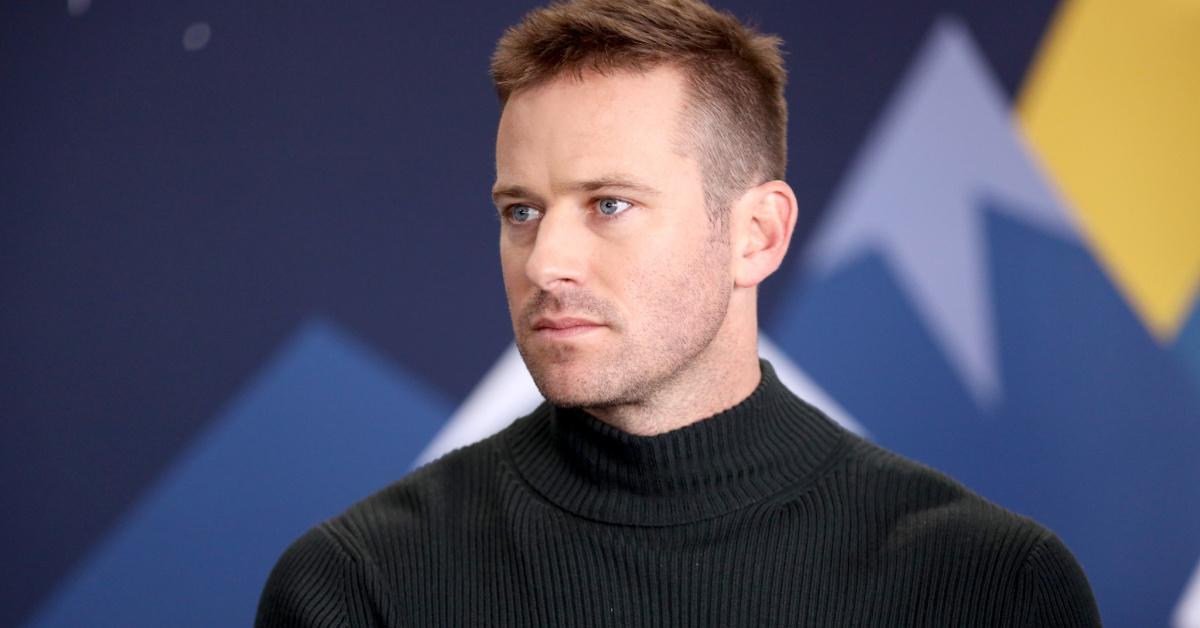 In March 2021, ex-girlfriend Paige Lorenze spoke to 'Vanity Fair' about their "unsafe" relationship.
In March of 2021, ex-girlfriend Paige Lorenze spoke to Vanity Fair about her relationship with the actor. What she described was an "unsafe" and "scary" situation.
"He started making rules for me of things I could and couldn't do, who I could have over, who I couldn't. He told me that I couldn't have anyone else in my bed. And then I just started to feel really unsafe and really sick to my stomach about things," she said. "I was also emotionally dependent on him."
Article continues below advertisement
She decided to break off the relationship over text for her own safety "because you never know what you're going to get with him — he's kind of a scary person."
When the allegations shared by House of Effie began popping up, what she saw was familiar.
"I saw these screenshots and my stomach just dropped, like, Holy f--k," she said. "Because he would say things to me ... like, 'I want to eat your ribs.' ... I would've let him kind of do anything. He had a certain hold over me."
Article continues below advertisement
In response, Hammer's lawyer issued the following statement: "All interactions between Mr Hammer and his former partners were consensual. They were fully discussed, agreed upon in advance with his partners, and mutually participatory. The stories perpetuated on social media were designed to be salacious in an effort to harm Mr Hammer, but that does not make them true."
Article continues below advertisement
Paige's claims came after another of Hammer's exes, Courtney Vucekovich, told Page Six that her relationship was "not only weird and gross but also emotionally abusive."
"He quickly grooms you in the relationship," she said. "He kind of captivates you and while being charming, he's grooming you for these things that are darker and heavier and consuming. When I say consuming, I mean mentally, physically, emotionally, financially, just everything."
"He did some things with me that I wasn't comfortable with," she continued. "For God knows what reason, he convinced me that these things were OK and he put me in some dangerous situations where I was not OK, where he was heavily drinking, and I wasn't drinking that way and it scared me. I didn't feel comfortable."
Following the end of their relationship, Courtney checked herself into a 30-day partial hospitalization program for PTSD and trauma.
Article continues below advertisement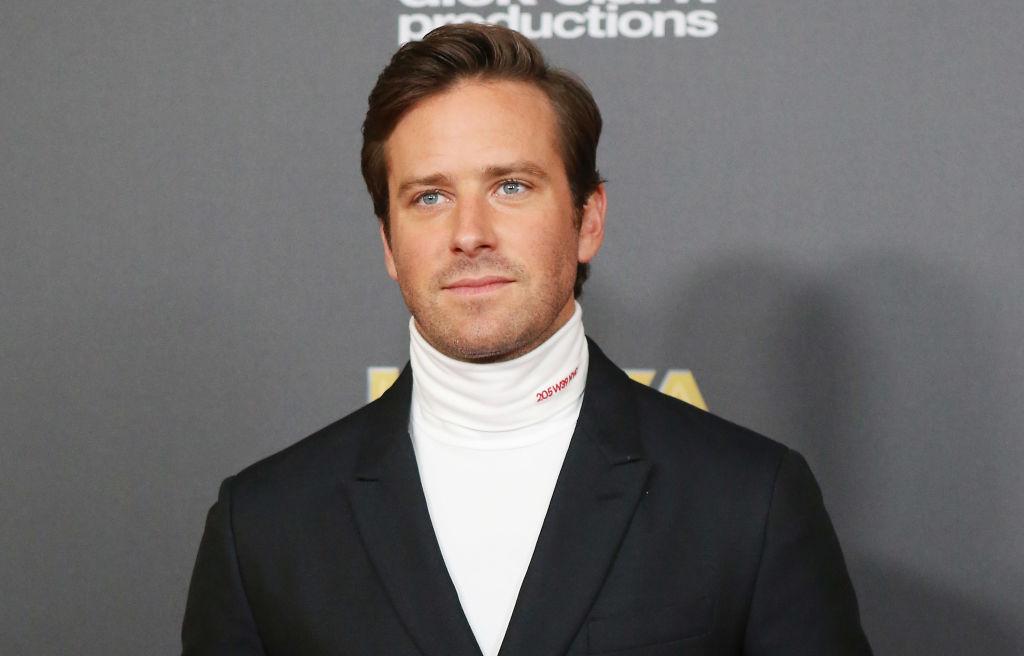 Later in March 2021, the woman behind House of Effie came forward with her own allegations.
The 24-year-old behind House of Effie appeared in a press conference alongside her attorney Gloria Allred to recount a four-hour incident that occured in 2017.
"On April 24, 2017, Armie Hammer violently raped me for over four hours in Los Angeles, during which he repeatedly slammed my head against a wall, bruising my face," Effie, who chose to keep her legal name private, said in a statement.
Article continues below advertisement
"He also committed other acts of violence against me to which I did not consent. For example, he beat my feet with a crop so they would hurt with every step I took for the next week. During those four hours, I tried to get away but he wouldn't let me. I thought that he was going to kill me. He then left with no concern for my well-being," she continued.
Hammer's lawyer denied the new claims, saying in a statement to People, his relationship with Effie was "completely consensual, discussed and agreed upon in advance, and mutually participatory."
Following the press conference, a representative of the Los Angeles Police Department confirmed to Page Six that an investigation into Hammer had already been launched following a sexual assault claim on Feb. 3, 2021.
If you need support, call the National Sexual Assault Hotline at 1-800-656-4673 or visit RAINN.org to chat online one-on-one with a support specialist at any time.
If you or someone you know is experiencing domestic violence, call the National Domestic Violence Hotline at 1−800−799−7233.