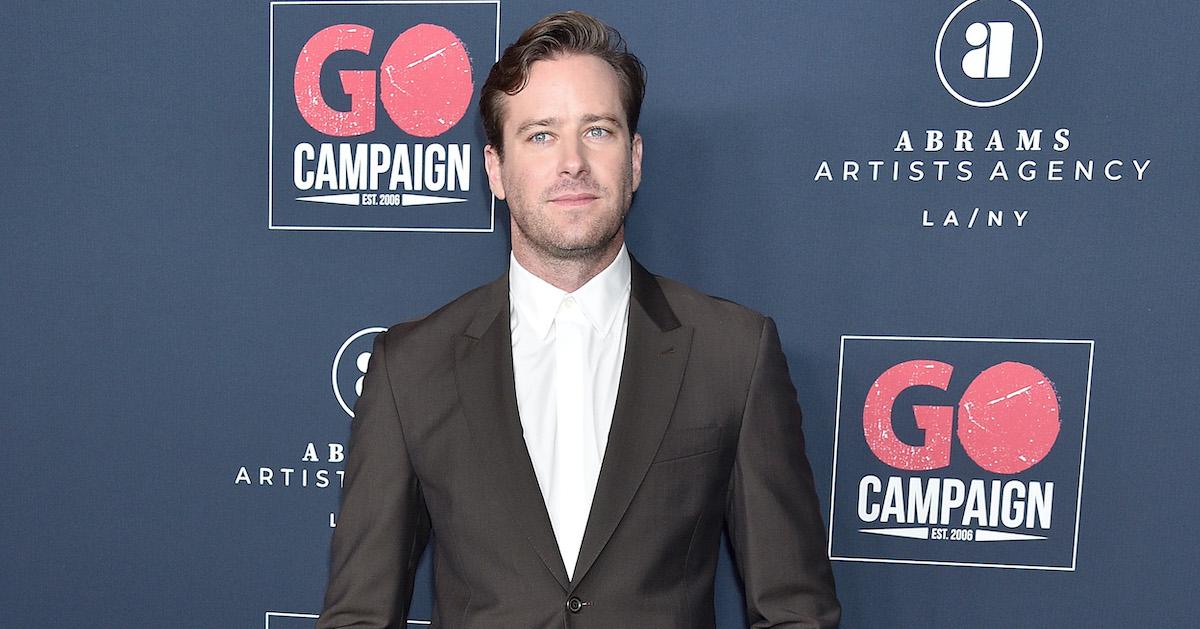 Who Is Armie Hammer Dating After His Split From Elizabeth Chambers?
Since his breakout role as both Winklevoss twins in the 2010 film The Social Network, Armie Hammer has been one of Hollywood's top leading men. He's gone on to have notable roles in The Man from U.N.C.L.E., Nocturnal Animals, On the Basis of Sex, and most famously, as Oliver in the 2017 film adaptation of Call Me by Your Name.
Now, he's taking on another popular book character as Maxim de Winter in Netflix's take on the 1938 novel Rebecca.
Article continues below advertisement
Outside of his movie roles, Armie made headlines in 2020 after he announced his split from his wife, Elizabeth Chambers. The couple got married in 2010, and they had two kids together before calling it quits in July of 2020.
Who is Armie Hammer's girlfriend? Keep reading for the latest on his love life.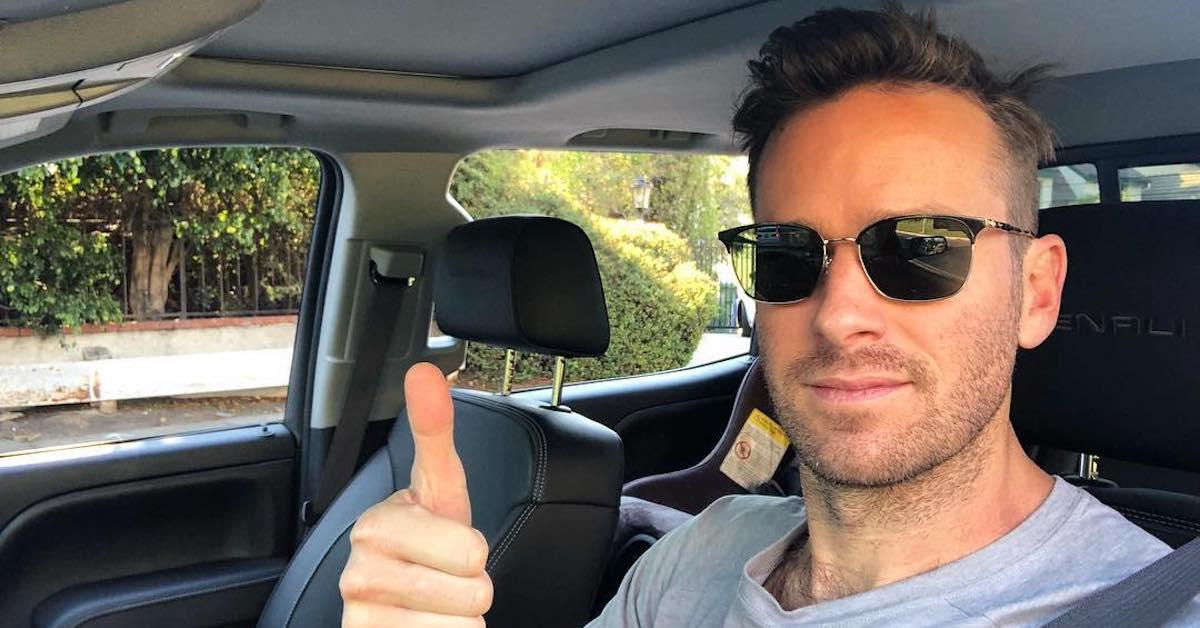 Article continues below advertisement
Does Armie Hammer have a girlfriend?
Shortly after his divorce news went public, Armie was spotted out to dinner with Jessica Ciencin Henriquez. Jessica is a Colombian writer who was married to Sweet Home Alabama actor Josh Lucas from 2012 to 2014 (she accused him of cheating on Twitter in May).
Just a few days after his outing with Jessica, Armie was spotted out on a walk with Rumer Willis, who is the oldest daughter of Demi Moore and Bruce Willis.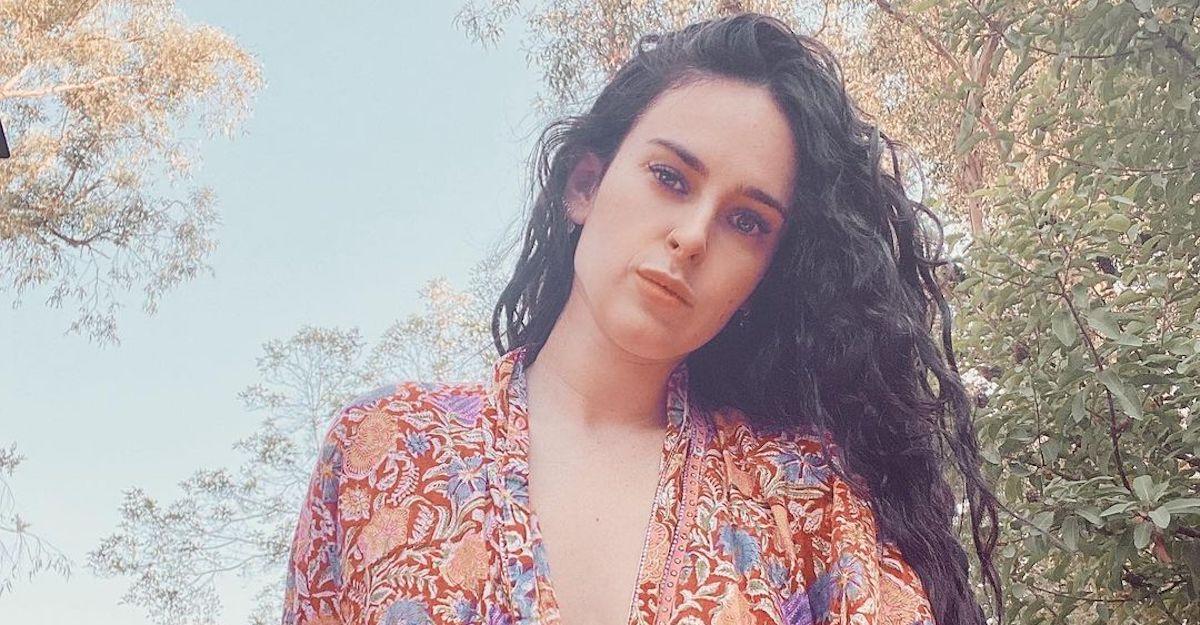 Article continues below advertisement
In the photos from their stroll, Armie could be seen putting his arm around Rumer's waist.
Though some interpreted the photos as confirmation that Armie and Rumer were in a relationship, a source later told E! that Armie is single.
"He isn't dating or in a relationship with anyone. He and his ex were together since his early twenties so he isn't looking for a relationship now," the inside source shared.
Armie Hammer and Elizabeth Chambers announced their divorce news on Instagram.
Back in the summer of 2020, Elizabeth and Armie shocked their respective fans when they revealed that they were separating after a decade of marriage. Elizabeth is the founder of the BIRD Bakery chain in Texas.
Article continues below advertisement
"Thirteen years as best friends, soulmates, partners and then parents. It has been an incredible journey, but together, we've decided to turn the page and move on from our marriage. As we enter into this next chapter, our children and relationship as co-parents and dear friends will remain our priority," they wrote in their identical statements.
Article continues below advertisement
"We understand this news lends itself to public dialogue, but in the interest of our children and our family, we're asking for privacy, compassion and love during this time."
The two are the parents of a daughter, Harper, and a son, Ford.
In an interview with British GQ in late September, Armie said that he had been living at an abandoned motel in Los Angeles that his friend was renovating. Prior to that, he had been quarantining with his dad, his stepmom, Elizabeth, their two kids in the Cayman Islands (which was where Armie spent six years of his childhood).
He discussed how the quarantine affected his mental health, and how the separation has been difficult.
Article continues below advertisement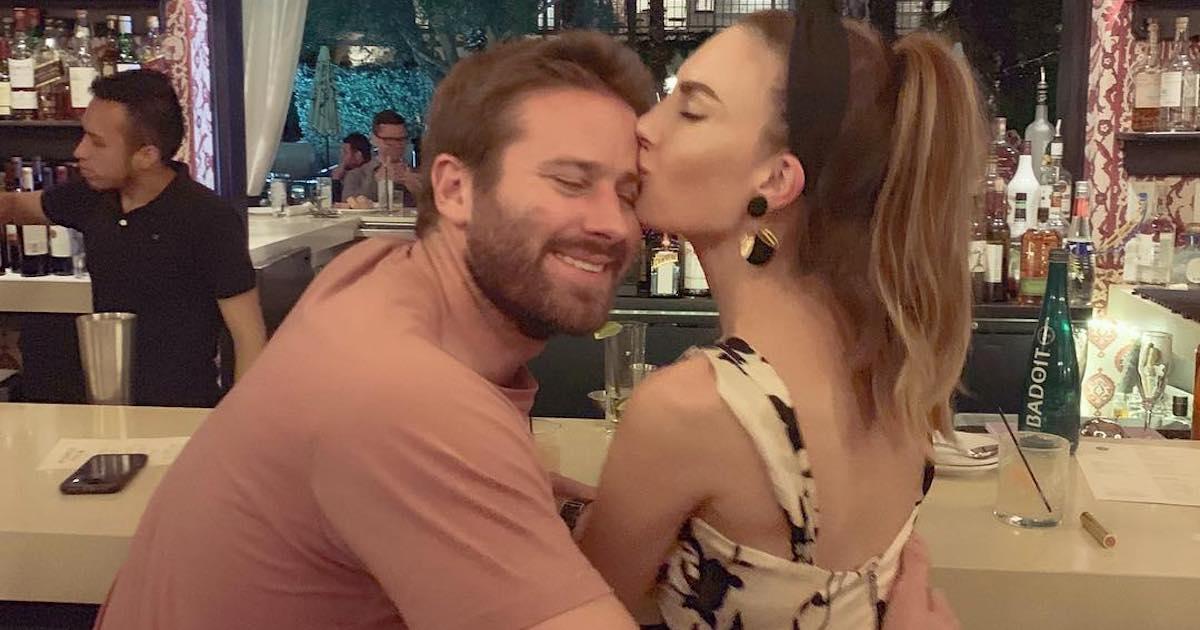 "Look, I don't think you'll find anyone in the world who would ever say what I'm going through is an easy thing to go through. It's not about whether it was your idea or not, or whether you think it's the right idea or you don't. Either way, a separation like this is a seriously seismic event in someone's life," the Rebecca star shared. "And there's a lot of shifting and a lot of growing pains and a lot of changes."
"Change is a universal constant. I mean, change is not a bad thing always, but that doesn't mean it's painless," he continued. "Elizabeth and I are two adults making this decision and the priority is how do we do it in a way that affects our children the least? Or, at least, how do we help get them through this in a way that mitigates as much consternation or fear or damage on their part, you know?"
Rebecca is available to stream on Netflix now.