'House of Hammer' Tells a Story of Generational Trauma Which Might Reach Armie Hammer's Kids
A new docuseries focusing on the Hammer family promises to reveal several dark secrets, but what of Armie Hammer's own kids? Here's what we know.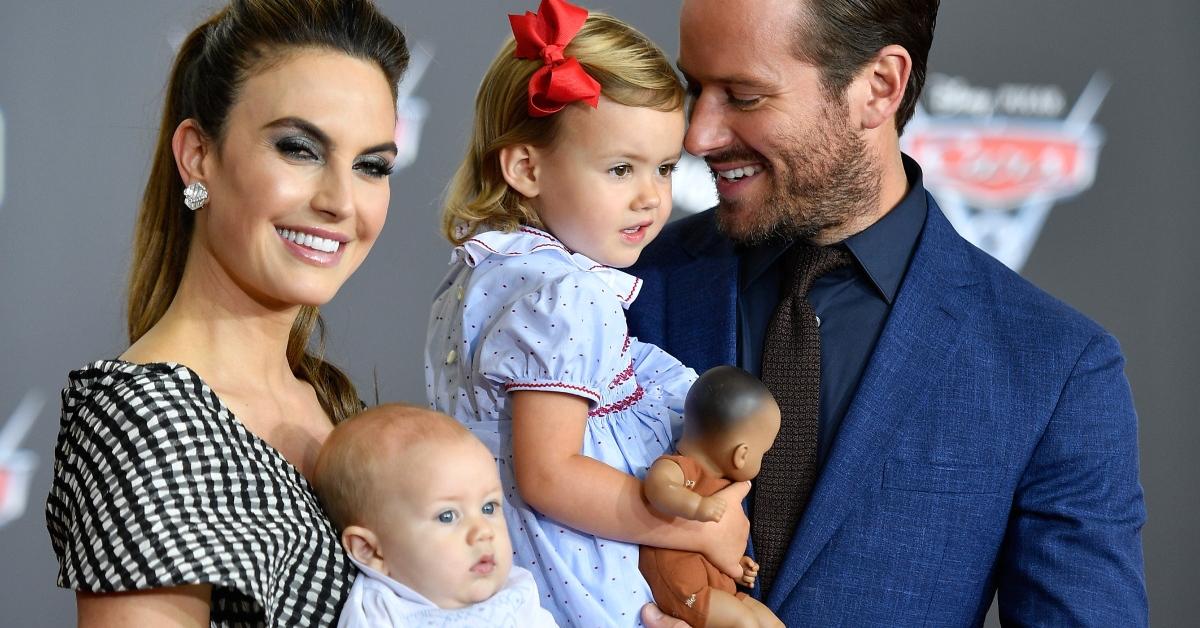 House of Hammer, a Discovery Plus docuseries about Armie Hammer and the family who came before him, promises to reveal to the world terrifying secrets about their sordid beginnings. "If you believe in making deals with the devil, the Hammers are at the top of the totem pole," says Hammer's aunt Casey in the series' trailer.
Article continues below advertisement
It's been over a year since disturbing allegations involving physical and sexual abuse came out against actor Armie Hammer. Since then, he has been dropped by his agent, removed from several projects, and went into semi-hiding in the Cayman Islands with his estranged wife Elizabeth Chambers and their two children. Yes, Armie Hammer is a father and it's important to keep them in mind during these traumatizing times. Here's what we know about Armie Hammer's children. Hopefully they are healthy and well.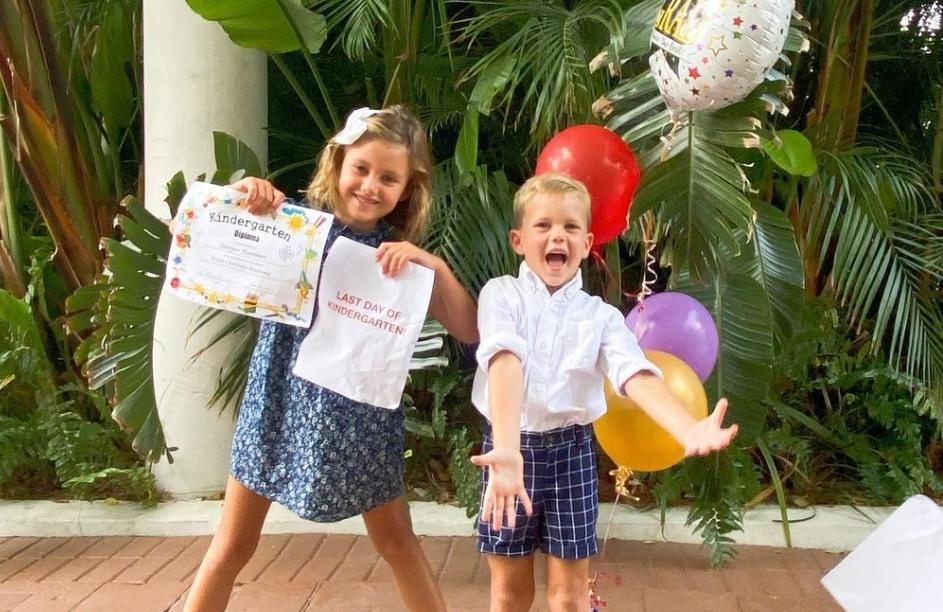 Article continues below advertisement
Armie Hammer's kids seem to be doing OK.
Armie Hammer and his ex, television host/journalist Elizabeth Chambers, are parents to Harper Grace Hammer and Ford Armand Douglas Hammer. As of the time of this writing, Harper is 7, Ford is 5, and both seem quite cheery anytime they show up on their mom's Instagram. It's safe to assume both parents are dutifully working to shield them from the accusations against their father, though to no one's surprise, the occasional nasty comment does show up on Instagram.
On May 10, 2022, Elizabeth shared some photos on Instagram of herself with the kids in honor of Mother's Day. According to the caption, Harper wished for her mother to have "nothing on [her] to do list except relaxing and drinking tea." Elizabeth also added pictures of handmade cards from Harper and Ford, all of which share the same sentiment: She is loved.
Article continues below advertisement
Despite what's going on, Armie Hammer still spends time with his children.
Thankfully, both Hammer and Elizabeth Chambers have been clear about keeping the focus on their kids. In March 2022, People Magazine reported that the family was "outside together playing cascaróns, a popular Mexican Easter tradition where you crack a confetti-filled egg on someone's head." On a now-archived Instagram Story featuring a photo of the kids, Elizabeth wrote, "Girls vs Boys. Or as Hops calls it, mermaids v sharks. Let the Cascarón games begin."
Article continues below advertisement
According to one source, Hammer is prioritizing his sobriety and his relationship with his children. As far as Elizabeth goes, they are carving out the best way to co-parent and are not working on a reconciliation. Another family outing occurred in August 2022 when The Daily Mail spotted the exes and their kids taking their dog, Archie, for a walk in L.A. It seemed quite amiable.
Whatever disturbing mysteries are unraveled in the House of Hammer docuseries, we hope they can end with Armie Hammer. Having children is not only about passing on one's good traits. It's also about making sure the bad ones are dealt with in your head, not theirs.
All three episodes of House of Hammer will be available to stream on Discovery Plus Friday, September 2.