Oliver Queen's Daughter May Be Getting Her Own 'Arrow' Spinoff!
A new 'Arrow' spinoff is reportedly in the works and will star Oliver Green's daughter Mia Smoak. Here's everything we know about the casting.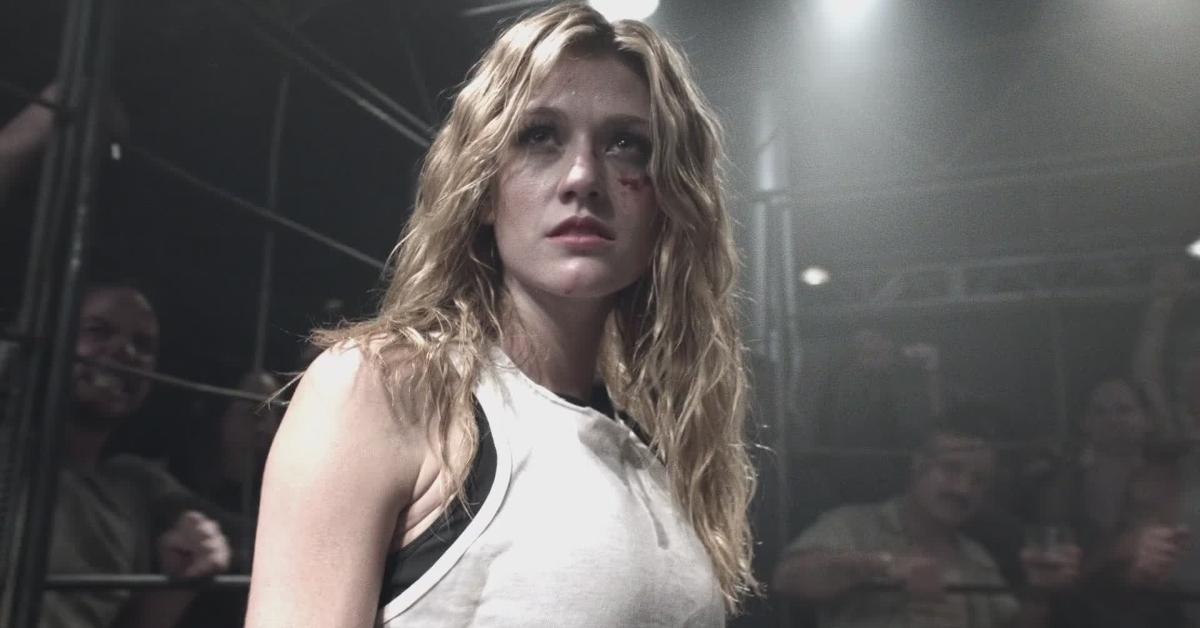 The highly anticipated final season of Arrow will see our favorite vigilante fighting for his family… and his city. However, it has been teased that Oliver Queen aka the Green Arrow will "die" in the upcoming season. "The only way that this is bearable for me is if I am certain my sacrifice, my death, will protect the people I love," Oliver says in the final trailer.
Article continues below advertisement
Last season, during the Arrowverse crossover, Elseworlds, audiences learned that Oliver made a deal with The Monitor to save The Flash and Supergirl. In Season 7, the timeline jumped to "flash forward" scenes, which featured Oliver and Felicity's daughter Mia Smoak all grown up and following in her dad's footsteps. Though, we know from these scenes that she grew up without her father, foreshadowing Oliver's death.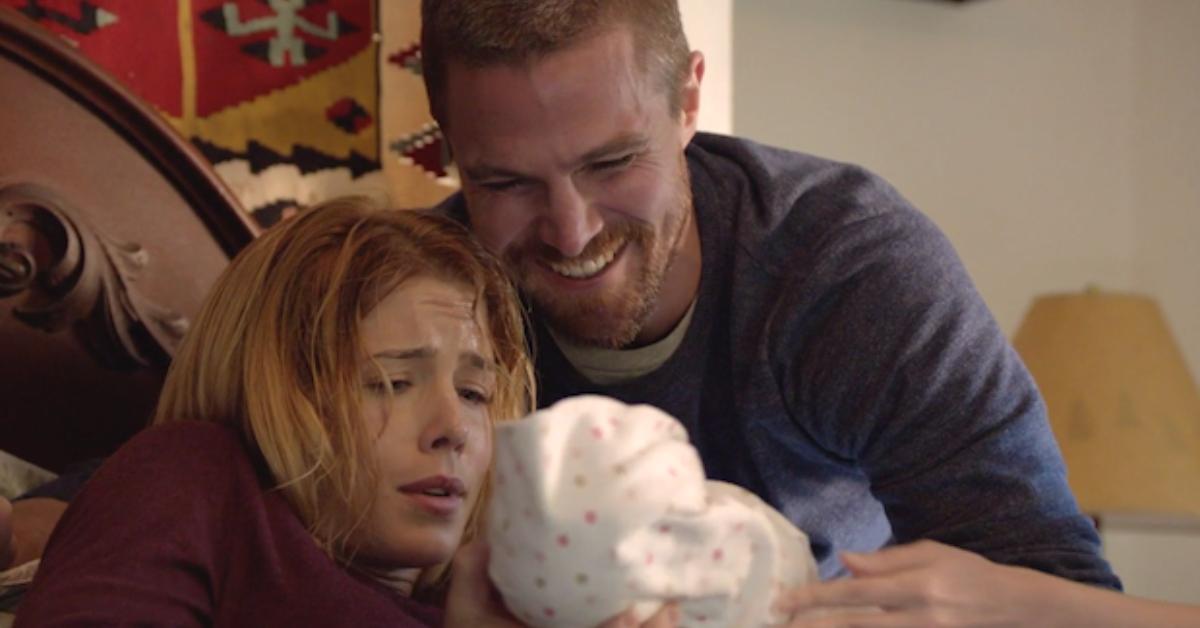 Article continues below advertisement
While it has been confirmed that Season 8 will mark the end of the series, don't worry Arrow fans, you may not have to say goodbye to Star City just yet. According to multiple reports, the network is in the process of developing an Arrow spinoff series.
Everything we know about the possible Arrow spinoff.
According to The Hollywood Reporter, the CW spinoff will "air as a backdoor pilot in Arrow's 10-episode final season." The female-led show will star Mia (Katherine McNamara) wielding the bow and arrow, and Canaries, Laurel Lance (Katie Cassidy) and Dinah Drake (Juliana Harkavy). We can guess that the storyline will take place in the future, Mia's time of 2040.
Article continues below advertisement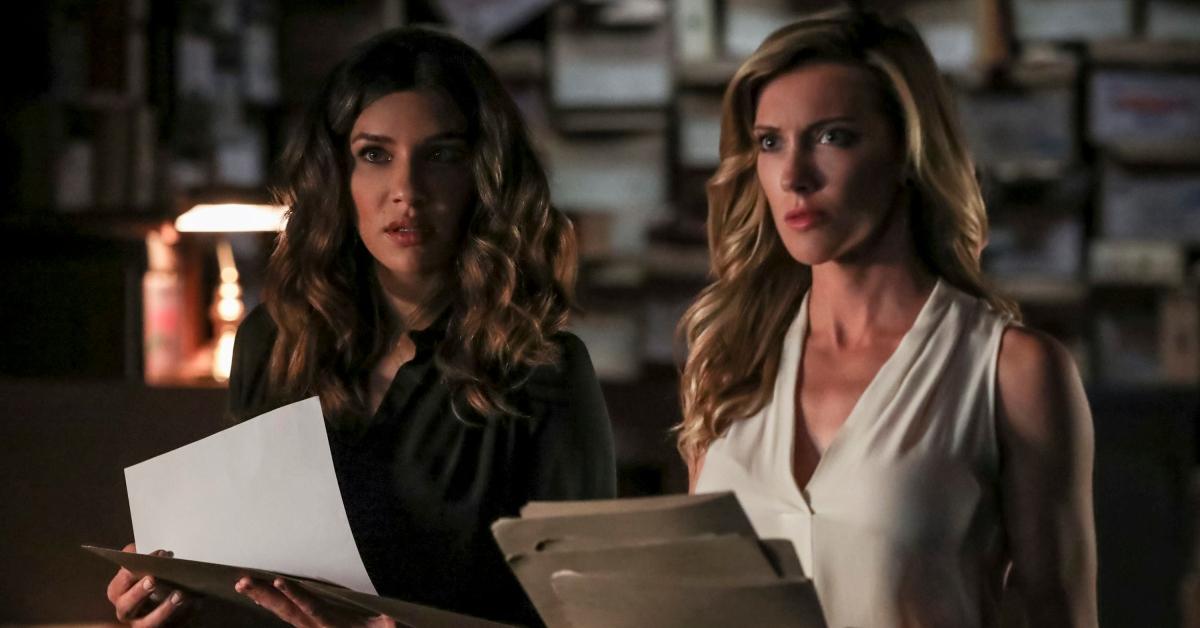 In August, CW president Mark Pedowitz spoke with reporters about the possibility of adding another spinoff series to the universe (The Flash, Supergirl, and Legends of Tomorrow are all connected to the Arrowverse). "Nothing is ever 100 percent done," he stated. "You learn that over time. There's a possibility, but we haven't had a discussion about what that storyline will do as [we plot the] next generation [of DC shows]. There is another property we're looking at for the following season."
Article continues below advertisement
Katherine McNamara teases Mia's storyline in Season 8 of Arrow.
In a shocking twist, fans were surprised to learn that Black Star is actually Oliver and Felicity's daughter. In flash forward scenes, we find out that Mia's mom had her training with Nyssa al Ghul since she was a child, learning to fend off attackers and protect herself. With skills that rival her dad's, what's in store for Mia this season?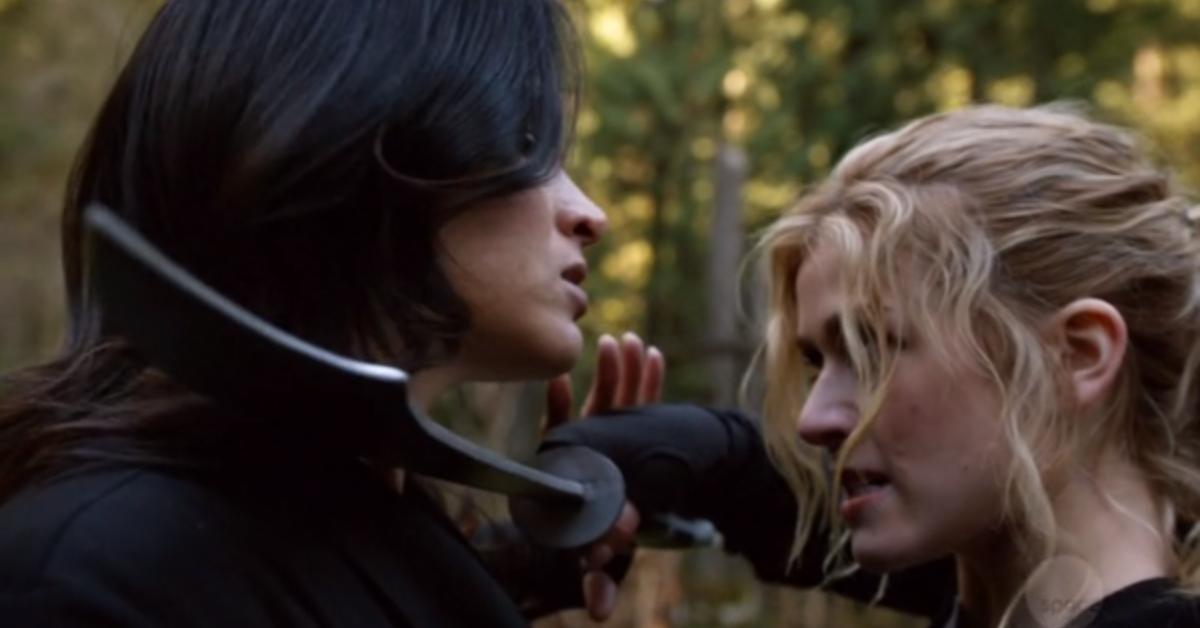 Article continues below advertisement
Shadowhunters star Kat spoke with GreenArrowTV.com, teasing what's to come. "What's interesting about this season is, Mia was raised in isolation. She was raised in the woods by her mother who was very guarded… And now this season, she has learned how to be a part of a team, and she doesn't play well with others," she said.
Besides learning to be part of a team and put her trust in others, Kat also foreshadowed the impending danger she and her friends will face in the final season. "She promised her mom she [will] take care of William. She can't fight for him. He can't defend himself as well as she can," she told the outlet.
Adding, "That fear… having someone else at risk who you can't take care of all the time. You're not always in the same place. She can't always be right there to protect him and that's terrifying."
The final season of Arrow will premiere on Oct. 15 on The CW.