Arrow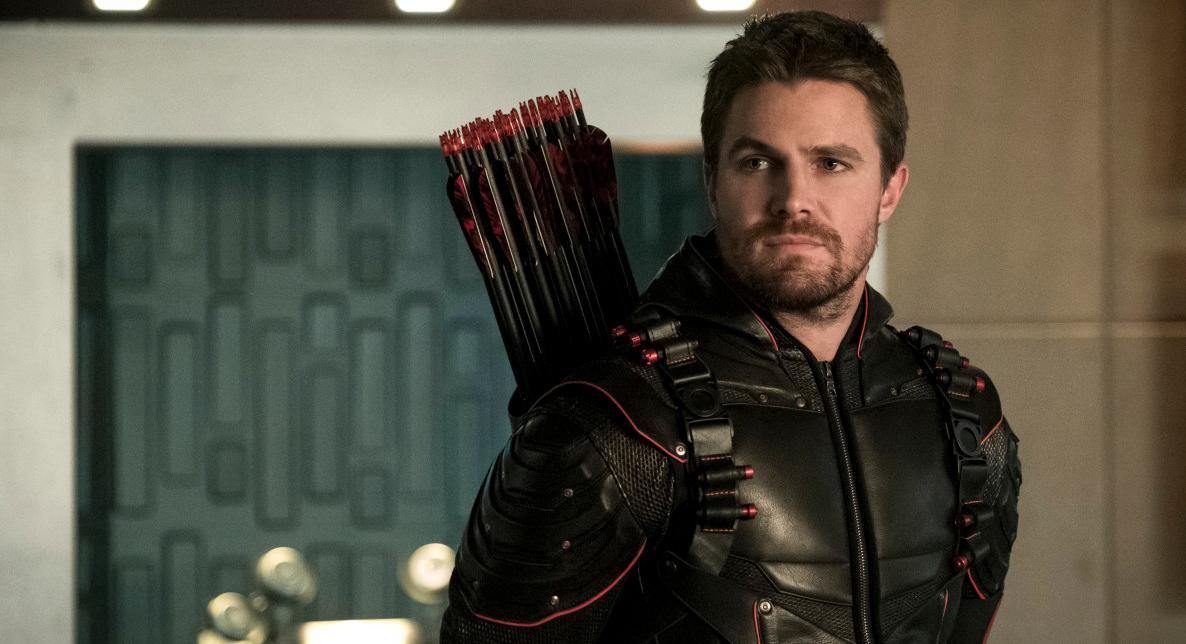 Based on the DC Comics character, Green Arrow, the television series Arrow follows billionaire playboy Oliver Queen, who returns home to Starling City (or Star City) five years after being shipwrecked on Lian Yu. Upon his return, he acts as the vigilante known as "The Hood." In Season 2, Oliver takes on his new alias "The Arrow" after vowing to no longer kill.
Oliver, aka The Arrow, is joined by former soldier John Diggle (Spartan), hacker Felicity Smoak (Overwatch), former assassin Sara Lance (The Canary), aspiring vigilante Roy Harper (Arsenal), and attorney-turned-vigilante Laurel Lance (Black Canary).
The final episode of Arrow aired on January 28, 2020, and saw Oliver sacrifice himself and be reunited with Felicity in a "paradise dimension." As part of the Arrowverse, the show has inspired a few spin-offs on the network including The Flash, Supergirl, and Batwoman.
Network: CW
First Episode Date: October 10, 2012
Cast:
Stephen Amell (Oliver Queen / Arrow)
Katie Cassidy (Laurel Lance / Black Canary)
David Ramsay (John Diggle / Spartan)
Colin McDonnell (Tommy Merlyn)
Willa Holland (Thea Queen / Speedy)
Emily Bett Rickards (Felicity Smoak / Overwatch)
Colton Haynes (Roy Harper / Arsenal)
Manu Bennett (Slade Wilson / Deathstroke)
John Barrowman (Malcolm Merlyn / Dark Archer)
Echo Kellum (Curtis Holt / Mister Terrific)
Josh Segarra (Adrian Chase / Prometheus)
Rick Gonzalez (Rene Ramirez / Wild Dog)
Juliana Harkavy (Dinah Drake / Black Canary)
Sea Shimooka (Emiko Queen / Green Arrow)
LaMonica Garrett (Mar Novu / The Monitor)
Susanna Thompson (Moira Queen)
Paul Blackthorn (Quentin Lance)
Where to Watch: Netflix
Latest Arrow News and Updates