The CW Confirms Felicity Smoak Will Return for the Series Finale of 'Arrow'
The CW confirms Felicity Smoak will return for the series finale of 'Arrow.' So, why did Emily Bett Rickards leave the show — what happened to her?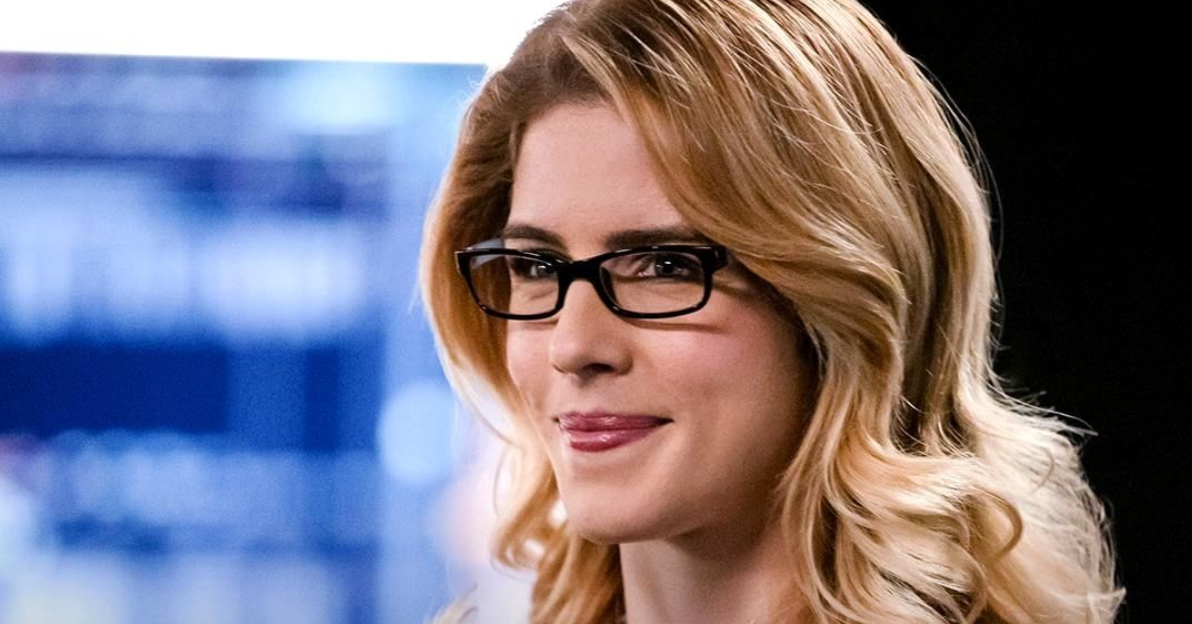 Those who have been watching the final season of Arrow have more than likely noticed that one of the core (and our personal favorite) characters, Felicity Smoak (Emily Bett Rickards), is absent from the show. Despite being one of the main characters, the actor decided to leave the series.
So, with only a few episodes remaining, could Felicity be making a surprise appearance?
Article continues below advertisement
Well, fans are certainly in luck! On Jan. 20, the CW released new photos from the show's finale, which revealed that Emily will be returning. The stills reveal that Felicity will come out of hiding to partake in Oliver Queen's (Stephen Amell) funeral. Felicity will also get the opportunity to meet her future daughter, Mia Smoak (Katherine McNamara).
Overall, we're not ready to say goodbye to these beloved characters.
Article continues below advertisement
What happened to Felicity on 'Arrow'?
In the Season 7 finale, Felicity and Oliver went into hiding thinking that they'll be able to continue their happily-ever-after together. But, unfortunately, The Monitor (LaMonica Garrett) arrived to break the bad news to them. The God-like character revealed to Oliver that in order to save his friends, he would have to die in the upcoming "crisis."
The episode then flashed forward to 2040 and audiences meet Felicity and Oliver's two grown-up children.
Mia and William (Ben Lewis) unite, rescue their mom, and successfully destroy the futuristic Archer program, a mission that Felicity initially didn't want them involved in because of how dangerous it was.
Article continues below advertisement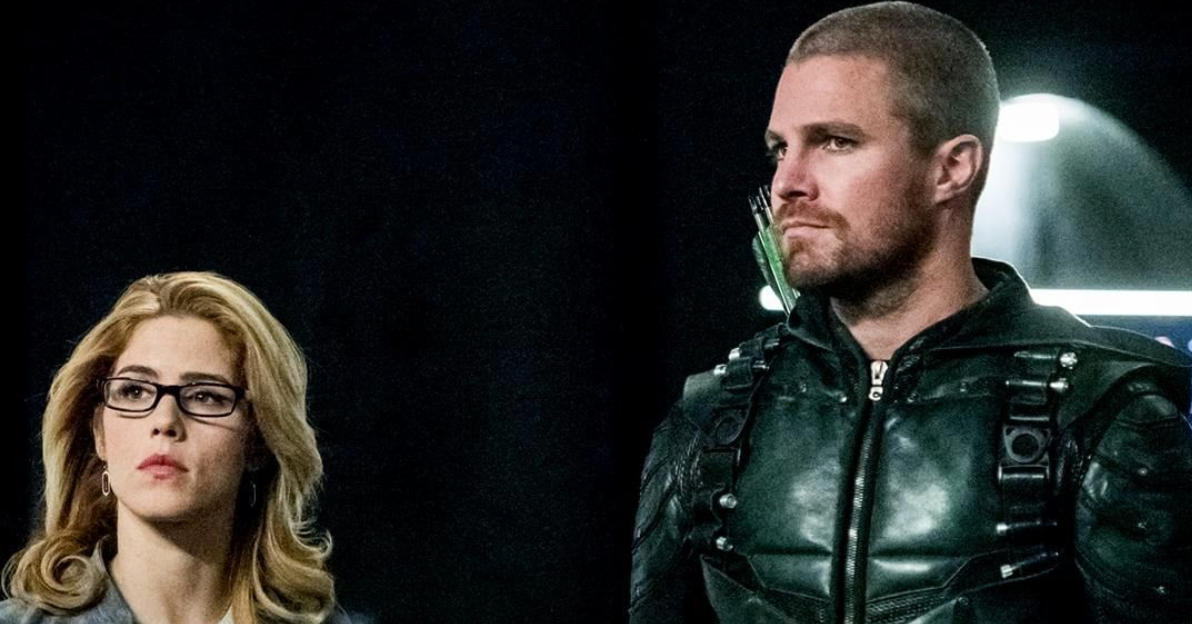 After the mission is over, Felicity decides it is time to leave her kids to their own. She takes them to Oliver's grave, which says that he died in 2019, confirming fans' suspicions that he did, in fact, die.
Felicity bids farewell to her children, telling them that she wouldn't be able to keep in touch with them this time.
Article continues below advertisement
After saying her goodbyes, she goes to The Monitor and tells him that she's ready.
"Where I'm taking you, there's no return," he warned. But Felicity said she was ready to be reunited with her husband again. Wherever The Monitor took her, it's wherever Oliver is. And Felicity (sadly) exited the show.
Article continues below advertisement
Emily Bett Rickards announced her leave from the show in March 2019.
Emily Bett Rickards, who plays Felicity on Arrow, originally announced that she would be leaving the show in March, before the Season 7 finale aired.
She shared the heartfelt goodbye to the character she's played for the last seven seasons by posting a collage of different character stills on Instagram, captioned with a poem she wrote.
"Felicity and I / are a very tight two / But after one through seven / we will be saying goodbye to you," the caption reads. "I will keep her in my heart for always / And I hope that you can too / Because she would not be alive if it weren't for all of you."
Article continues below advertisement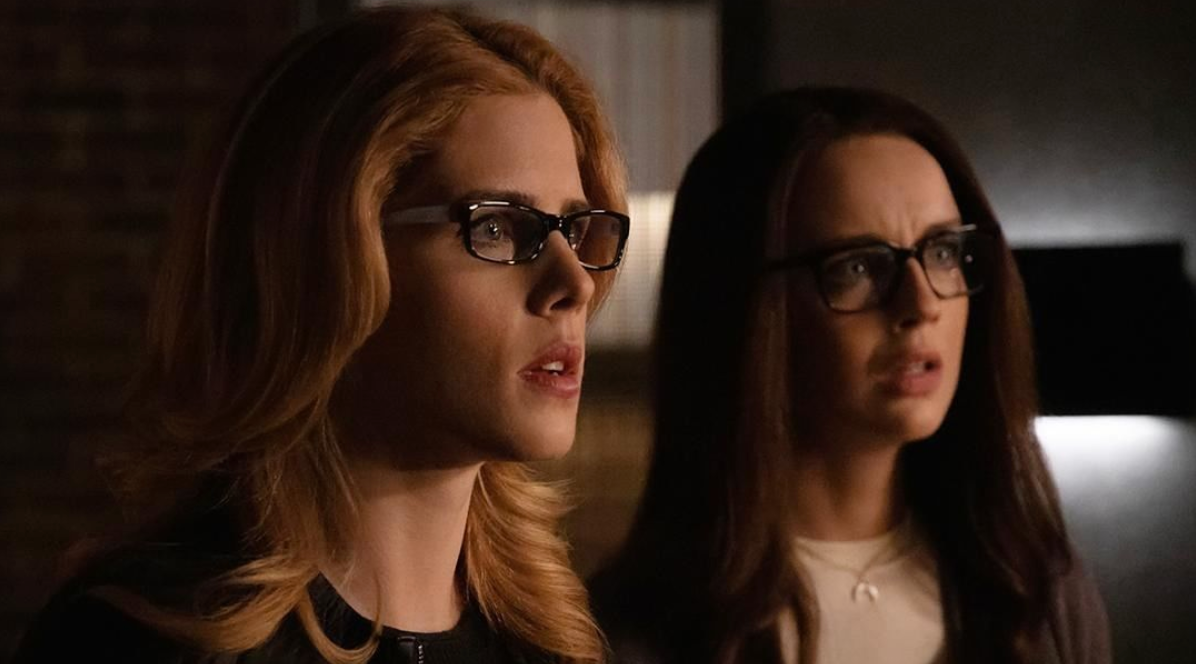 Emily's departure from the show was emotional for everyone, but seems to be a decision that Emily had some say in. Arrow showrunner Beth Schwartz admitted that writing Felicity out of the show was hard.
"As a friend, I fully support Emily and her new chapter and what she wants to do — but creatively, I was definitely very sad because she's one of my favorite characters to write," Beth said to ET.
Well, fans will luckily get to see Felicity in action one last time before the series officially wraps.
Catch the final episodes of Arrow on Tuesdays at 9 p.m. ET on the CW.