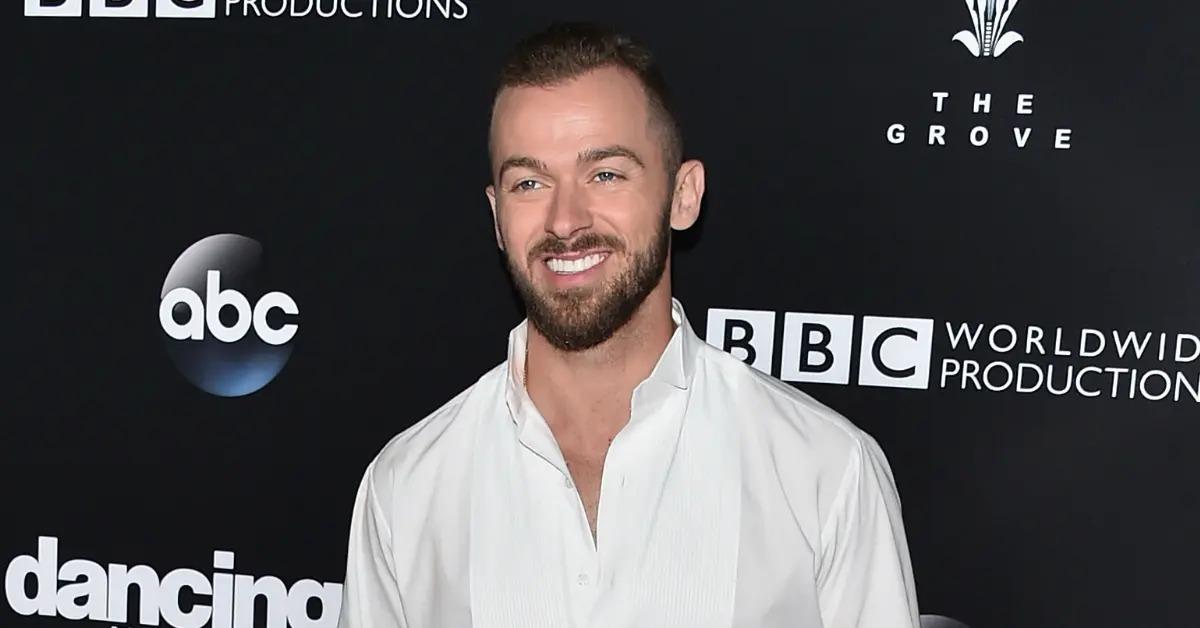 Artem Chigvintsev Was Married Once Before He and Nikki Bella Tied the Knot
Long before Artem Chigvintsev found fame as one of the pros on Dancing With the Stars, he was an up and coming dancer who traveled the world competing. He was always a dancer, but before Hollywood and before his wife Nikki Bella, whom he wed in 2022, Artem was married once.
So, who is Artem Chigvintsev's ex-wife and has she said anything about him in recent years?
Article continues below advertisement
While Artem once dated DWTS judge Carrie Ann Inaba, he has never really been one to make his romantic relationships extremely public. Except, of course, his romance with Nikki.
This includes a short marriage to another dancer who he knew from his earlier days in the business and who traveled to the U.S. with him years ago after they met in England.
Now that Artem and Nikki's romance is detailed in Nikki Bella Says I Do, it's hard not to wonder about Artem's past.
Article continues below advertisement
Who is Artem Chigvintsev's ex-wife?
Artem met his first wife, fellow dancer Giselle Peacock, in 2003. They immediately had professional dancing in common and they competed together for years in England's Blackpool Dance Festival competition. They got married in 2004, but a year later, the couple divorced.
That same year, Artem competed in the first season of So You Think You Can Dance and his professional dancing career continued to move forward from there.
But so did Giselle's. She had started out learning ballroom dancing as a child since her parents were instructors. In 2017, Giselle told the Sydney Dance Company that her interest initially came from wanting to wear high heels while dancing.
But she quickly learned that she enjoyed the craft and by the time she was 14, Giselle was participating in dance competitions.
Article continues below advertisement
Giselle is a ballroom dancing champion and she even performed on Broadway for several years. Now, she uses her talent to teach students about dancing and she runs the G Power Dance Fitness Studio in Sydney, Australia.
She's also a proud mom, judging by Instagram, of two daughters who are following in her footsteps as champion dancers themselves and an older son.
Article continues below advertisement
Artem and Nikki Bella have one kid together.
Artem and Nikki share their journey to altar in their E! series Nikki Bella Says I Do. And for a couple of people who are born entertainers and have made a living sharing parts of their lives with fans, it's not all that surprising.
Prior to the show, the couple welcomed their son, Matteo Chigvintsev, in 2020. Nikki recently shared with E! News that she and Artem have already discussed having more children, but for now, they're enjoying the calm eb and flow of just one toddler in their life.
"Artem would love to have two kids and I would too, but the thought of being pregnant and doing all of that again, and the baby stage — two [kids] changes your life," she shared with the outlet.
She added, "I'm kind of like one and done. I'm happy with that, but we'll see."
Watch Nikki Bella Says I Do on Thursdays at 9 p.m. EST on E!