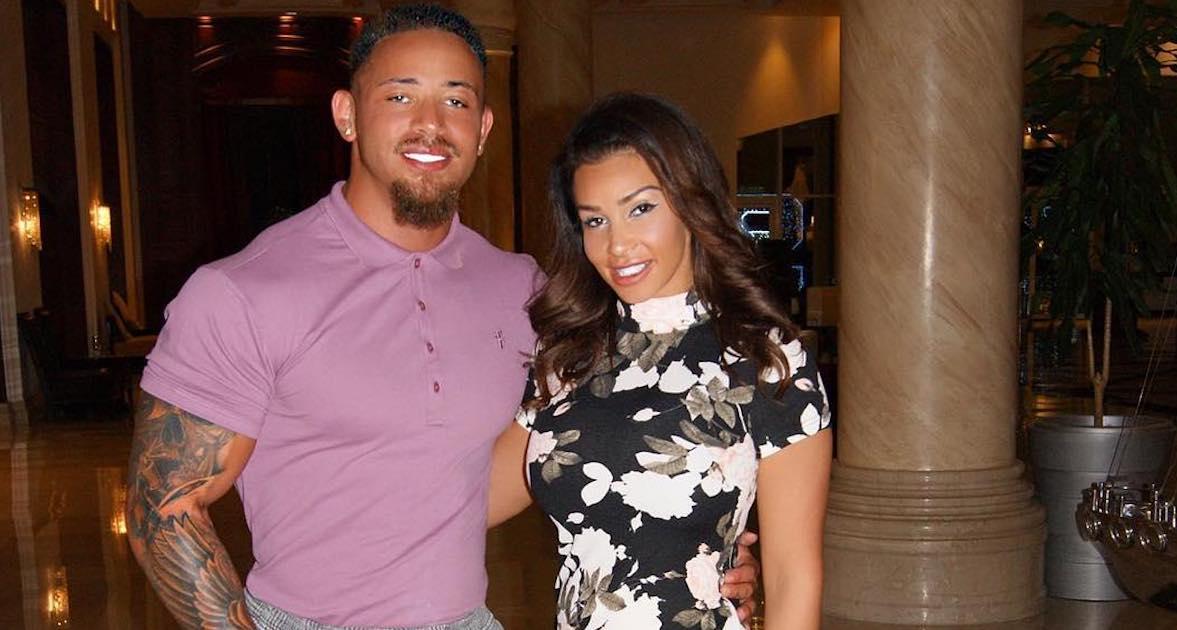 Reality TV Star Ashley Cain and Partner Safiyya Vorajee Mourn Their Daughter
Ashley Cain and partner Safiyya Vorajee are grateful to have one another while mourning the recent passing of their terminally ill daughter. Here's what we know.
Fans of MTV's The Challenge and Ex On the Beach will also be familiar with Ashley Cain. The former football player and reality TV star came to fame after appearing on several MTV shows.
Article continues below advertisement
Recently, though, Ashley has been getting viral fame for a much sadder reason. He revealed that his 8-month-old daughter passed away from an aggressive form of leukemia in April 2021.
Thankfully, Ashley is not going through this battle alone and has his partner and mother of his child, Safiyya Vorajee, by his side through this heartbreaking experience.
Safiyya Vorajee is an aesthetic practitioner and registered nurse.
According to The Sun, Safiyya is an aesthetic practitioner, dermal filler, and a registered nurse. Her Instagram profile features several pictures where she shares about her professional life and her brand, Mz Pretty, with her followers.
Article continues below advertisement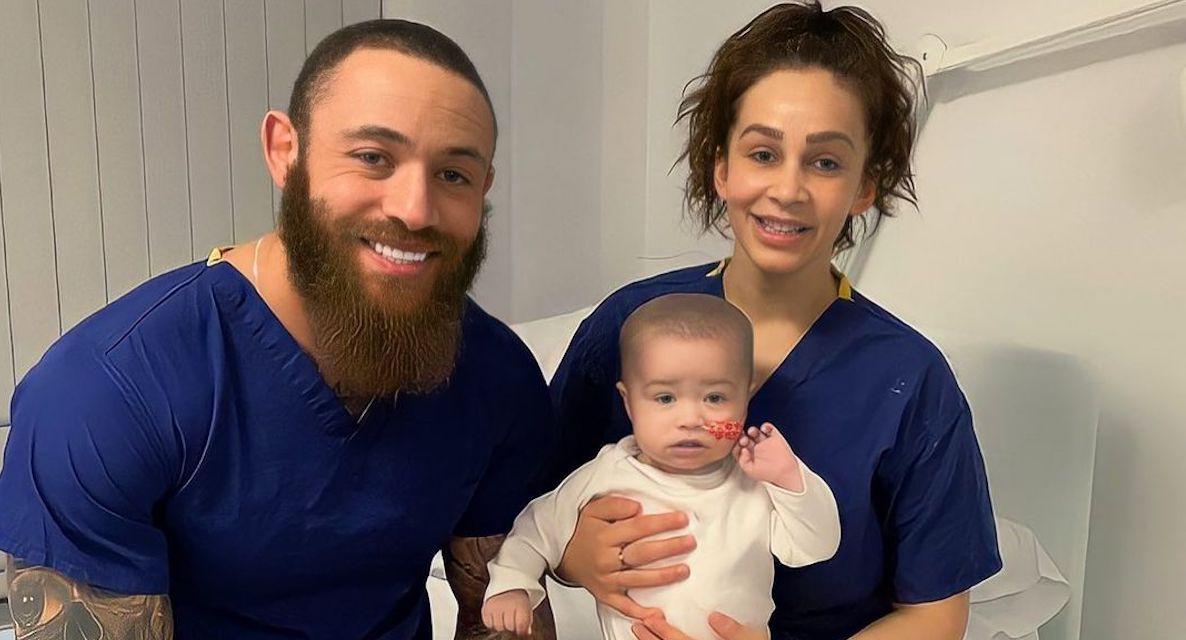 She has also been a hairdresser and colorist. Several of her works can be seen on the posts of an Instagram account under the username @hxbsafiyya.
However, her first priority was her daughter Azaylia, who she welcomed with Ashley in October 2020.
Article continues below advertisement
Safiyya felt her most important job was being Azaylia's mom.
On Safiyya's birthday, she chose to honor her daughter and family. "Today was my birthday. The best birthday I've ever had! I have my beautiful daughter only 5 days old. A boyfriend/daddy that has made my world feel complete. And lots of family that we love. My blessing today is family! How lucky I am," she wrote on Instagram.
Article continues below advertisement
In April 2021, Safiyya shared a touching and heartbreaking clip of her cuddling Azaylia on her Instagram story.
"My hero," she captioned the Boomerang, which showed Azaylia snuggled up into her mom's arms with a pacifier. A tube could be seen running into the baby's nose, presumably to deliver oxygen.
Ashley and Safiyya's young daughter passed away after a battle with leukemia.
In an emotional Instagram video earlier this month, Ashley revealed that doctors had found cancerous tumors throughout Azaylia's body. He explained that their daughter's current chemotherapy "is not working," and they planned to take her to Singapore for CAR T-cell therapy, however that is no longer feasible given the discovery of the tumors.
Article continues below advertisement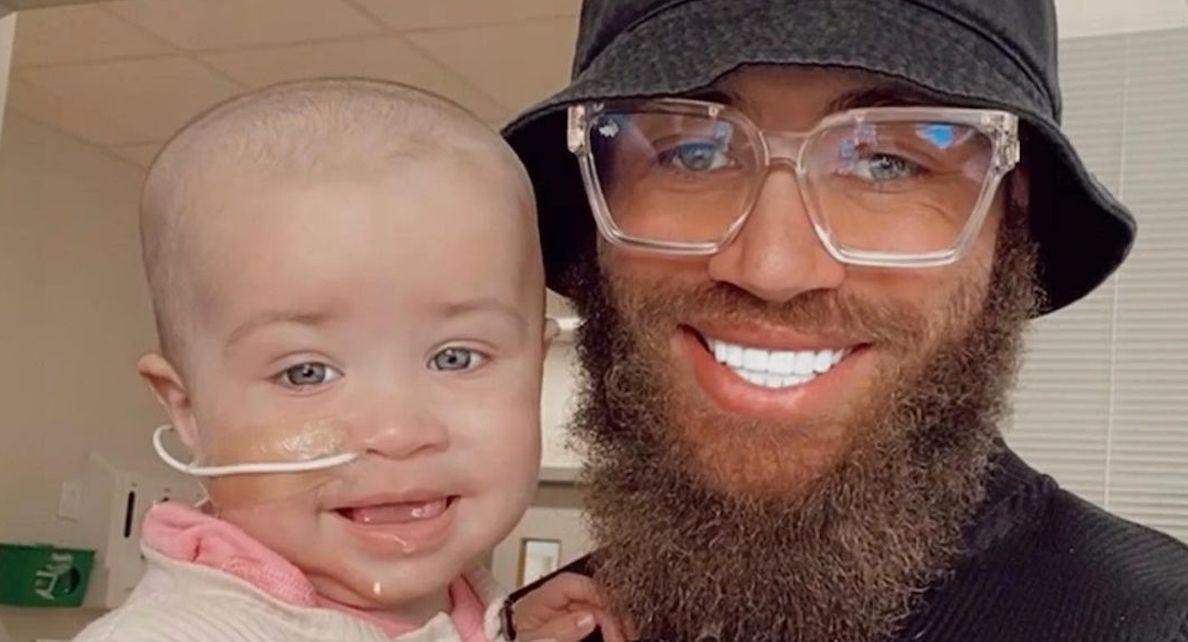 "Last week, we had the bone marrow test and the lumbar puncture and blood taken to send to Singapore in the hope that they could create a CAR-T therapy to save Azaylia's life," he began. "Then, we had to have a CT scan on her head and the results came back the next day, saying that Azaylia's got two very big tumors ... on her brain."
Article continues below advertisement
With no options left, the couple made the difficult choice to let Azaylia live out her last days at home in peace. "So, that means we're going back home. We're going back home and we're gonna try and make our baby as comfortable as possible," Ashley said. "We're gonna be strong, and we're gonna go out with honor."
On April 26, 2021, the couple revealed that Azaylia had heartbreakingly passed away. Safiyya posted to her Instagram stories to thank fans for their support during this time.
She said, "Everyday is getting harder but Azaylia taught me strength, and courage which she held 100% now I need to make her proud and do the same. A special Thankyou to beautiful Azaylia for teaching all of us the true meaning of life."
Fans and well-wishers hope the family has time to rest and grieve.