Does Ashley From 'RHOP' Have a Relationship With Her Father? It's Complicated
Ashley Darby's father hasn't been a part of her life since she was a baby, but does the 'RHOP' star have a relationship with him today?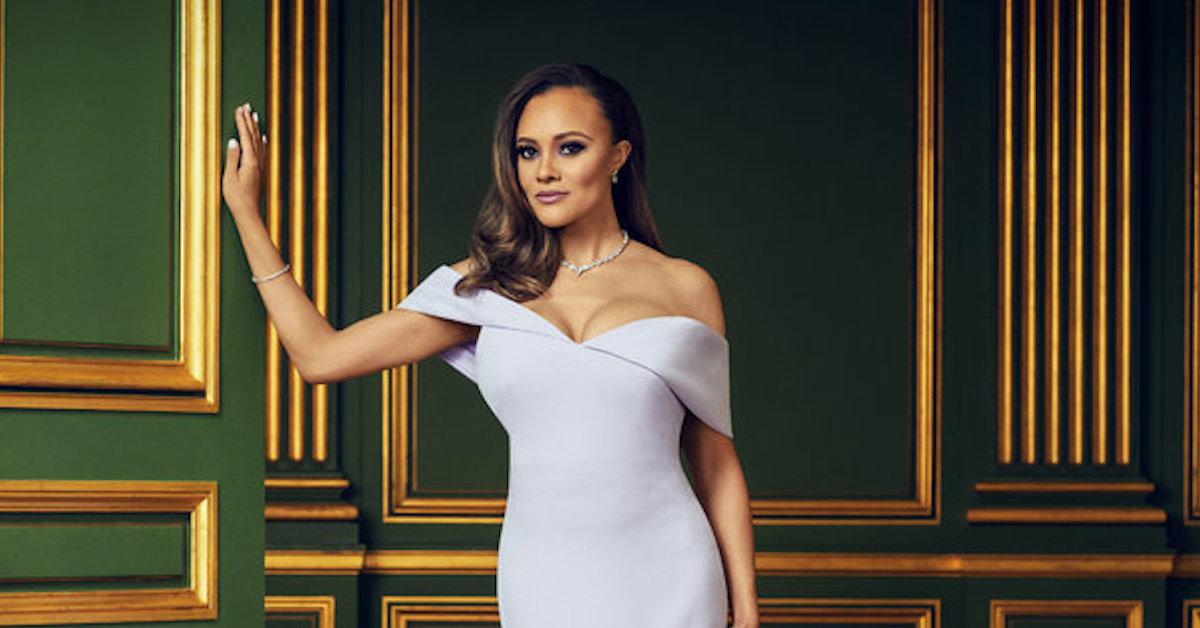 As one of the youngest cast members on Real Housewives of Potomac — and as one of the few who came from a working-class background — Ashley Darby, 32, has had her work cut out for her when it comes to fitting in with the rest of the women on the Bravo series. (Not to mention, she's married to millionaire Michael Darby, who at 74 is more than 40 years her senior.) Still, Ashley has managed to hold her own and establish herself as someone who isn't afraid to speak her mind.
Article continues below advertisement
What some RHOP fans might want to know more about when it comes to Ashley, however, is the identity of her father. The entrepreneur grew up helping to support her single mom and younger siblings — but where was her father during that time? And does Ashley have a relationship with him today? Let's take a closer look at what she's shared about her biological dad.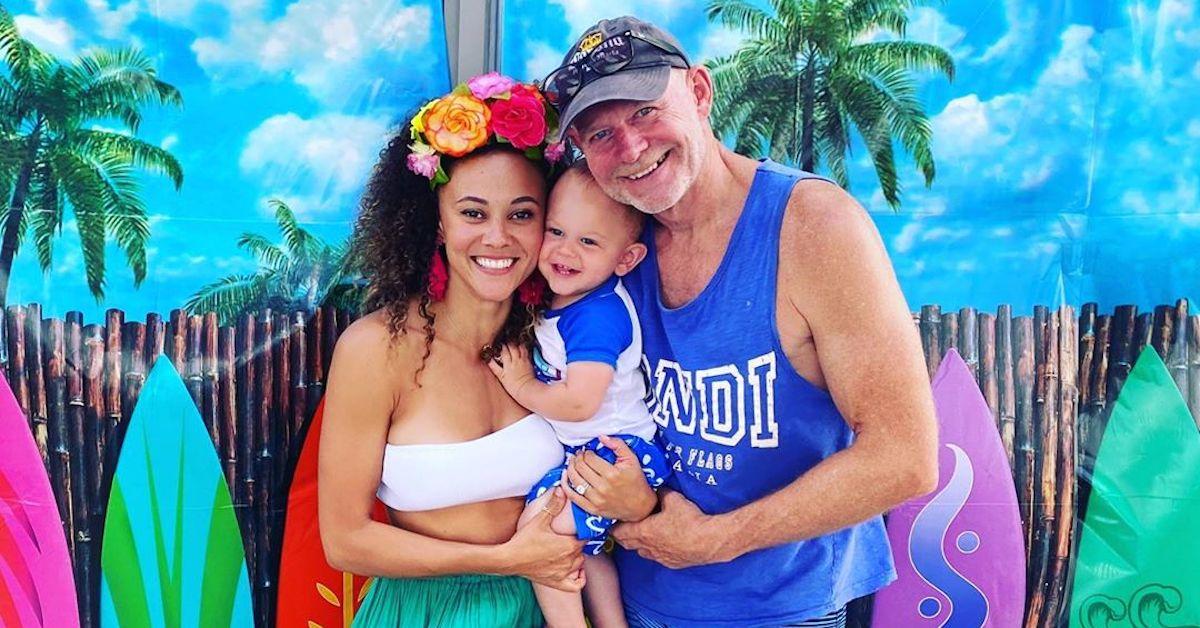 Article continues below advertisement
In 2016, Ashley revealed she had never met her father.
"I've never met him — all I know is he's a white guy with red hair," she told Charlamagne Tha God and Angela Yee on their syndicated morning show, The Breakfast Club in 2016.
What's more, is that Ashely had attempted multiple times to reach out to her father via social media, but he blocked her.
"Apparently he has some type of social disorder so he is a very lone wolf type of person," Ashley explained. "I'm not saying it's a good justification but I mean maybe it's better in the long term because he actually was a little bit abusive to me as a baby, my mother was telling me. She was like, 'I rescued you from that situation and he ran back to Georgia.'"
Article continues below advertisement
Since then, Ashley has opened up about meeting her father for the first time
It turns out, Ashley's mother was married to her father — but he ended up leaving them both when Ashley was a baby.
"I have been waiting to see my dad's face for over 30 years. I mean, I can't even tell you the scenarios that played out in my head — the way that I envisioned it would happen when I would meet my dad," Ashley said on the RHOP After Show in August 2019.
Article continues below advertisement
"I always just thought he would come and surprise me and one day knock on the door, and I open it and there he was. So I had all these hopes and all these really strong desires to meet my dad," Ashley explained. "So when it actually happened where I really saw my dad for the first time, it was almost like an out-of-body experience because it almost felt like it was too good to be true."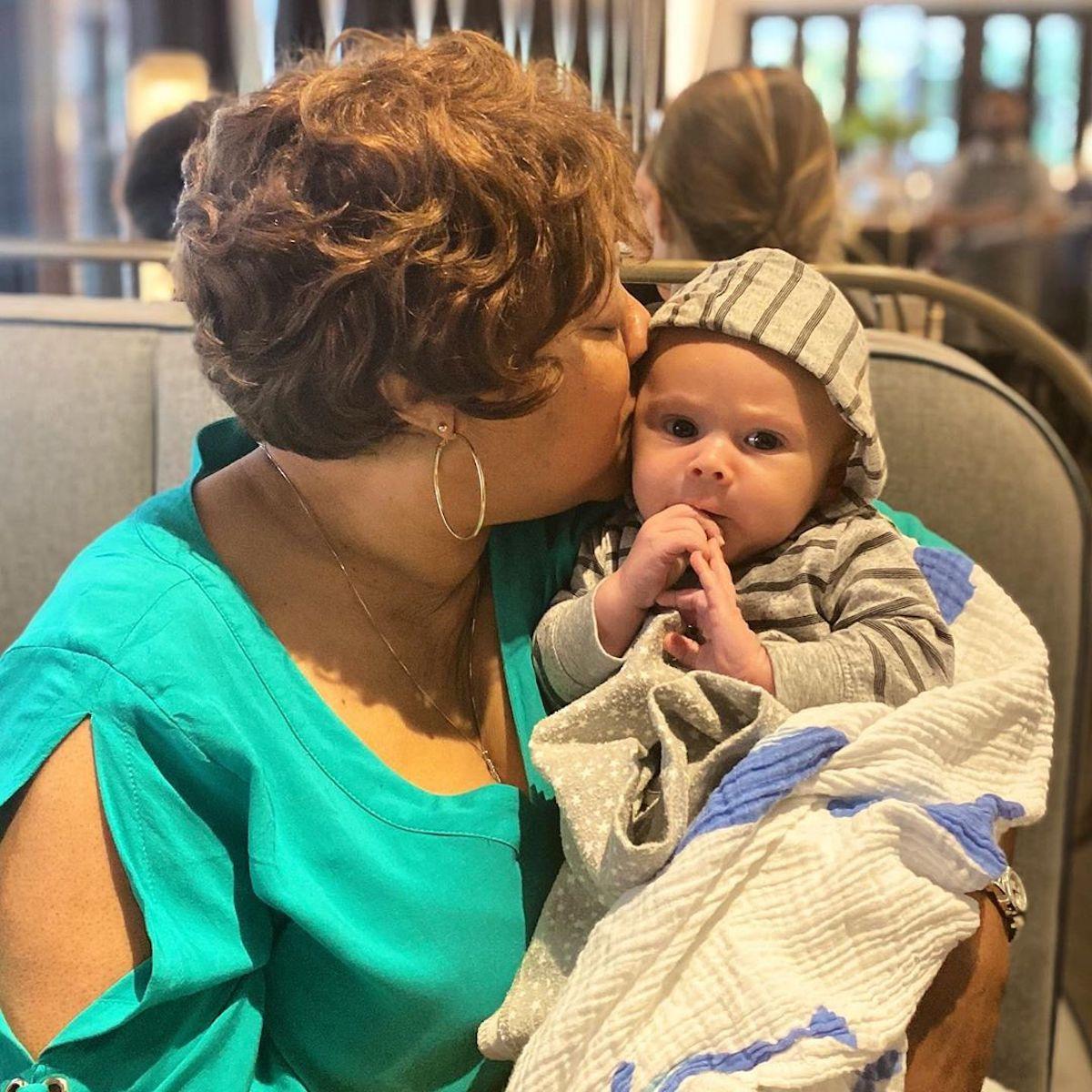 Article continues below advertisement
Evidently, Ashely, her mother, and Ashley's aunt Sheila showed up at her father's house to confront him together. Ashley explained her aunt hadn't talked to her dad since 2010 and her mother hadn't spoken to him in 28 years.
Cameras weren't allowed to film on his property, however cell phone footage captured audio from the short-lived encounter — and it sounded pretty soul-crushing. "This is your daughter, Ashley," her aunt Sheila said after Ashley's father opened his front door. "Hi," Ashley said, before you could hear the door close and lock.
"The fact that we were actually looking at each other and we had locked eyes, and I saw that he was a real person in the flesh — every question and every fantasy I had every had about having any sort of relationship with my dad like almost played out right then and there," Ashley said.
Article continues below advertisement
"And then when he, you know, closed the door on me, it hurt quite a bit," she continued. "It really did hurt me and it really affirmed to myself that I'm a strong woman because I really didn't know how I was going to react if he didn't reciprocate and want to have a relationship with me. And I surprised myself; I came out much stronger."
Article continues below advertisement
What made the experience even more difficult for Ashley is the fact that her father does has relationships with his two young sons.
"That rejection that he doesn't want it with me really hurts," she explained. "But then at the same time, I'm like, well, maybe there really just is something about him. If he's able to give it to these two young — they're these beautiful, little boys — if he can give it to them, he has the ability. It's just something about us."
In August 2019, Ashley shared with Andy Cohen that she had not had contact with her father since the shutting-the-door-in-her-face encounter.
"I think it was a big moment for all three women there," Ashley said. "We all needed some sort of closure from this man who wasn't being open to any of us."