The "Nasty" Rumors Charrisse Is Spreading About Monique in 'RHOP' Involve Chris
In an exclusive sneak peek of new season of The Real Housewives of Potomac, E! shared a clip showing some major drama going on — already. In the clip, the RHOP cast members, except for Ashley Darby, have come together for Candiace Dillard Bassett and Chris Bassett's denim and diamond-themed one-year anniversary party.
Article continues below advertisement
That's what Robyn Dixon sees Charrisse Jackson Jordan and says, "I'm surprised to see Charrisse here. Charrisse and I go way back, but I didn't know she and Candiace talked like that. Was Charrisse at Candiace's wedding? I don't think so."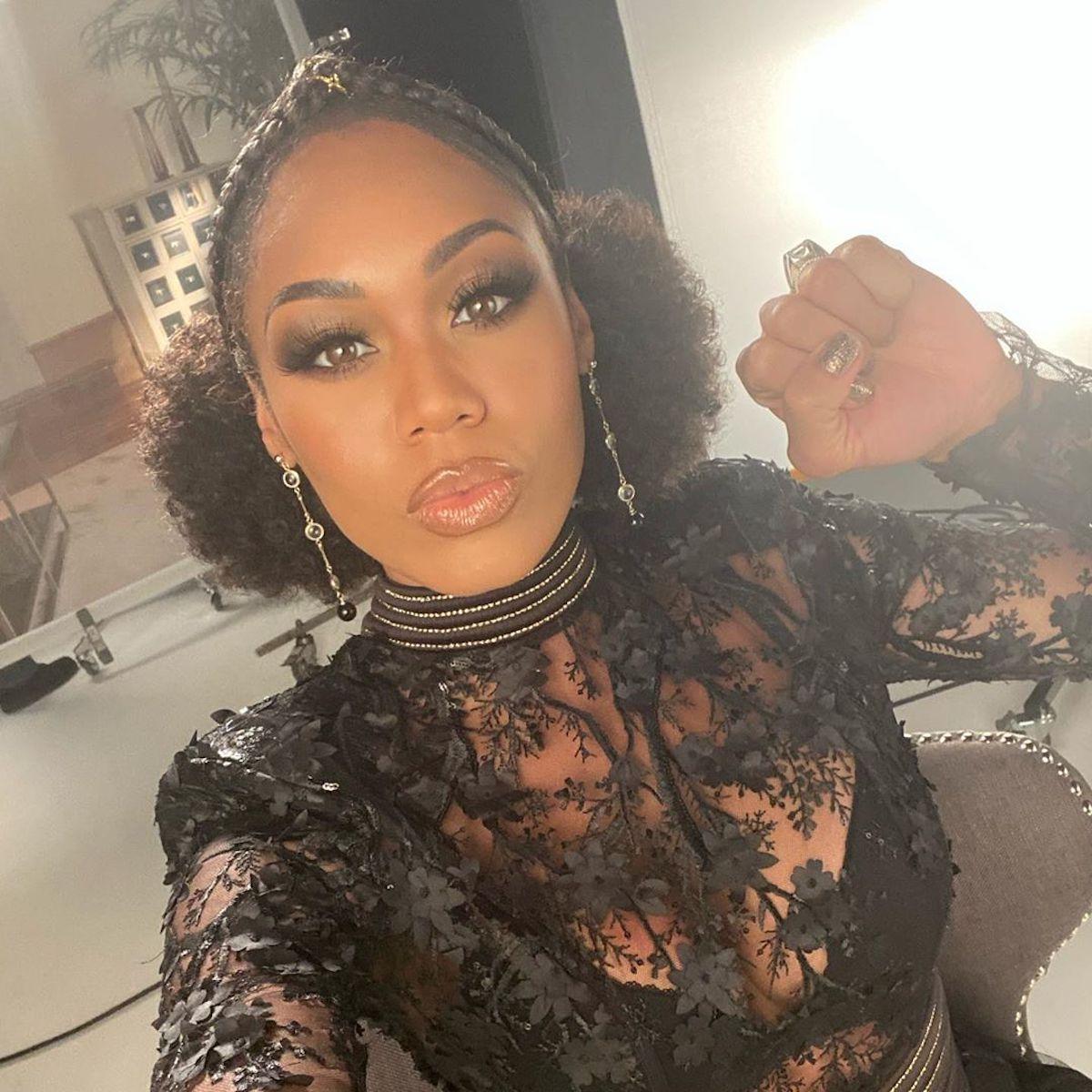 Article continues below advertisement
After Monique arrives, she sees Karen and Charrisse talking, which is trouble, since Monique doesn't like Charrisse one bit, since Charrisse has been apparently spreading "nasty" rumors about her. "Does anyone know the rumors that Charrisse spread about Monique?? I'm super curious," one Twitter user wrote. Monique replied back, simply saying, "Episode 2."
Article continues below advertisement
Plenty of people want to know exactly what Monique is talking about. "What rumors was Charrisse spreading about Monique's family? They used to be so close," one Twitter user wrote.
Article continues below advertisement
What are the rumors Charrisse is spreading about Monique?
Monique explained, "Charrisse has been facilitating nasty rumors about me and my family. Why would I wanna be around that?" When a producer asked her about the rumor, Monique didn't even want to entertain it. "I am not talking about Charisse. I'm done talking about that. Not talking about that," she said.
Article continues below advertisement
Apparently, we're getting an answer on Episode 2 (according to Monique herself), which airs Aug. 9. But since the episode was already dropped on the Bravo app, we have the tea already (spoiler warning!): Charrisse has been telling people Monique wasn't faithful to Chris.
Article continues below advertisement
Would Monique really cheat on Chris? Chris — who's a former NFL player (he retired after nine years due to a dangerous spinal condition that would put him in harms way if he continued playing) who now coaches high school football to feel close to the game — doesn't seem to be aware of what's up, if he even knows about these rumors.
Article continues below advertisement
The couple, who originally met in the mid-2000s when Chris was pursuing creating his own music label, got married in 2012. They've described themselves as best friends who happen to be lovers, too.
Article continues below advertisement
Monique and Chris have three beautiful children together. "My motivation," she wrote on Instagram, alongside a photo of the family together and ample heart emojis. "I love my family so much. Hug and squeeze the ones closest to you and tell them you love them everyday. Leave no room for assumptions. Nothing else matters at all."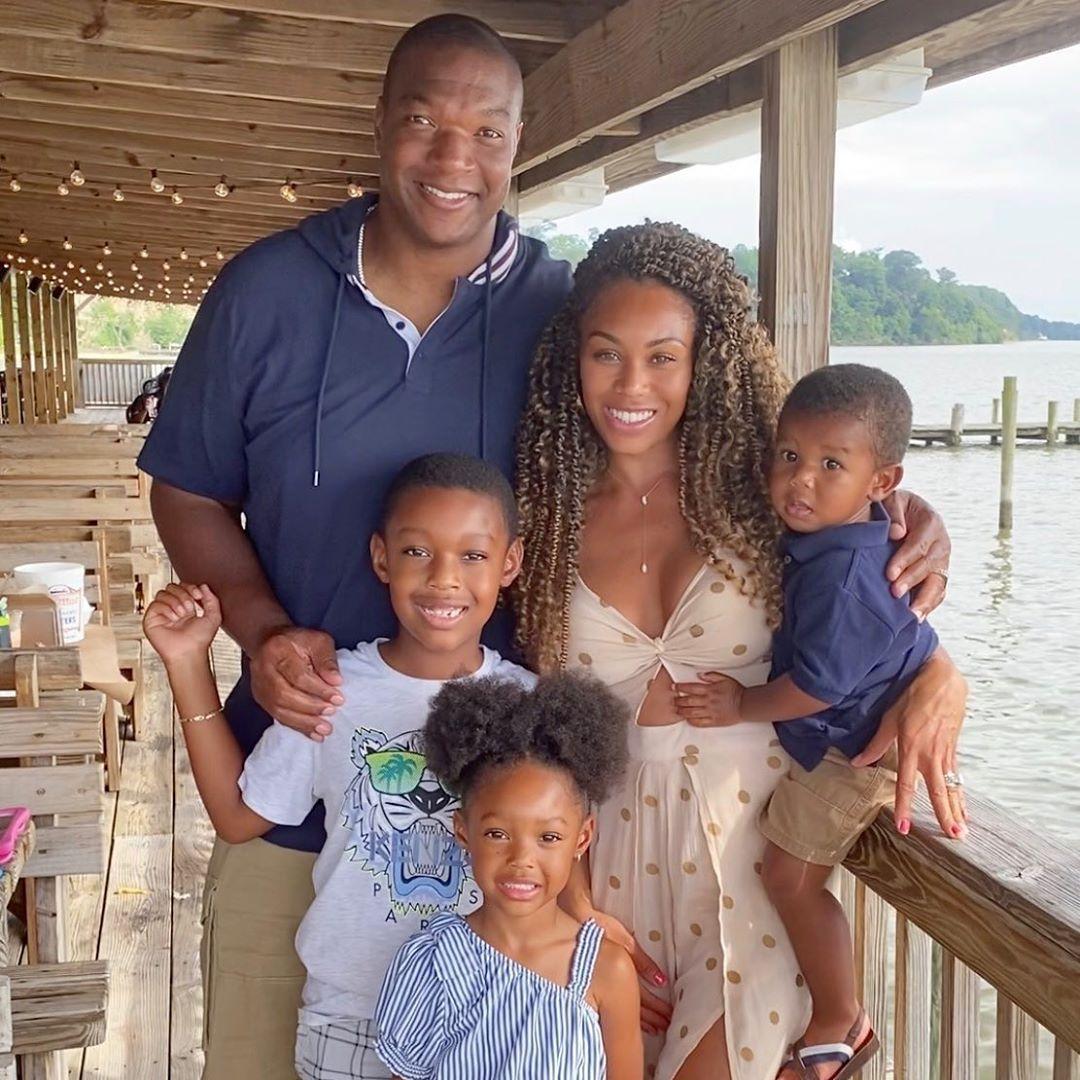 Charrisse and Monique used to be close friends, but their relationship sizzled a couple years back. Charrisse called Monique a "liar" back in 2018, saying, "One thing about Monique which she does, instead of dealing with the truth, she lies her way out of things."
When Charrisse was asked about Monique again, she said the two aren't friends. "Today, we are not in a good space. Unfortunately you know… I really did adore Monique and it really went bananas. No, we're not friends," she confirmed.