Monique Samuels Is Firm on Her Exit From 'Real Housewives of Potomac'
Is Monique Samuels Leaving 'Real Housewives of Potomac'? The reality star previously spoke with 'Distractify' about her status on the series.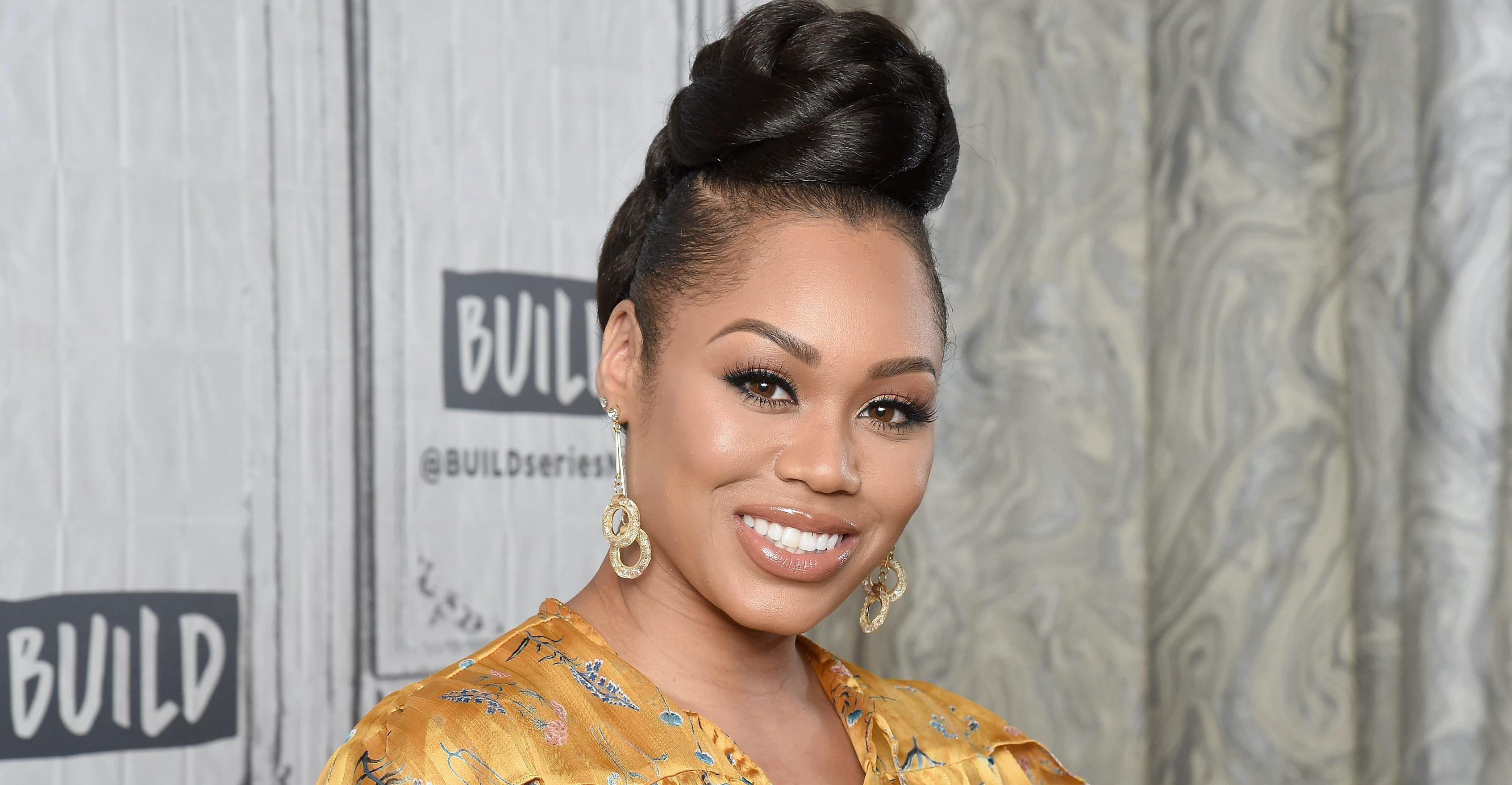 The new season of Real Housewives of Potomac is in full swing, and based on the trailer alone, we knew that the housewives were going to get into a lot of drama this season. In the short, three-minute trailer, we see that Candiace Dillard Bassett and Monique Samuels have a huge falling out, with Monique tearfully telling the other women, "Then maybe I don't need to be a part of this anymore."
Article continues below advertisement
Though she spoke with Distractify in September 2020 about her future on the show, Monique provided more information via Instagram and again to Distractify in April 2021.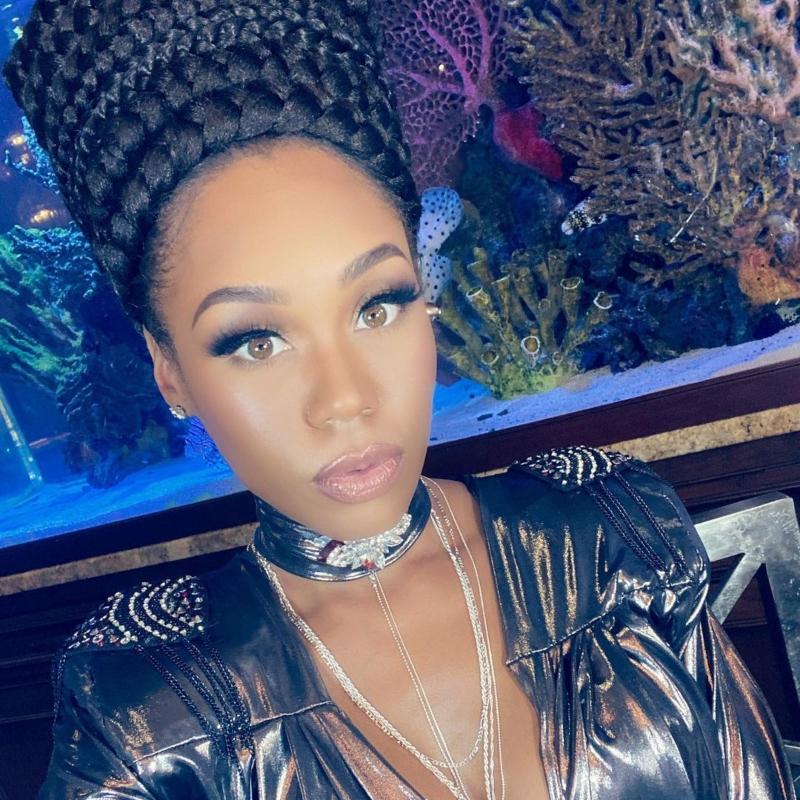 Article continues below advertisement
Is Monique Samuels leaving 'RHOP'?
Monique's time on the Bravo series has reached its end. Following the conclusion of the Season 5 reunion episode, Monique took to Instagram Live to reveal that she would not be returning for Season 6.
"It was a crazy ride. It's not easy doing reality TV, and to be quite honest, I'm over it," she said. "I appreciate everything that people have done for me, everybody that's been Team Monique — I love y'all, I thank y'all — but when you cross certain lines there's no going back."
She added, "And for me, my family is that line. The opinion of my family and my kids and what they think about anything that I do is more valuable than anybody's opinion, so I'm over it."
Article continues below advertisement
In an exclusive interview with 'Distractify,' Monique revealed she ended her 'RHOP' career with a YouTube series.
Monique's binder was an epic prop on Season 5 of RHOP, and she used it to keep all of her "receipts" in case she needed to "back up" the truth. Thankfully, the binder has come in handy once more. Her short YouTube series, titled, Bindertime Stories, features fictional stories inspired by true events.
The reality star told Distractify the characters "are definitely inspired by people we see on the show" but wouldn't "confirm or deny" fan theories. The YouTube series was used as a conclusion to her time with RHOP, and she told us, "This is my official goodbye. It's me putting pen to paper and writing a little rhyme," she said. "When it comes to RHOP, I'm done. No more energy will be put into anything involving my time on the show."
Article continues below advertisement
Monique said she wasn't leaving 'RHOP' back in September 2020.
"I'm not going anywhere," Monique told Distractify confidently in September, making it clear that, while she's not proud of her fall out with Candiace, it wouldn't drive her from the show.
"I can confirm that I am here to stay unless Bravo asks me to leave, which they haven't, so I'm here."
Clearly, a lot changed for Monique after she made that statement.
While her huge on-screen fight with Candiace seemingly wasn't enough to make her want to leave the show, she said her eventual departure would be completely dependent on her family.
"I just kind of take it season by season," she said. "If I have the green light to move forward, and if me and my family are still comfortable and we feel like we want to keep sharing our story as a family unit."
She revealed that every year she and her husband discuss her time on the show, and if they ever feel it's too much for them or for their children, then her time on RHOP will have reached its end. "Our family comes first," she added.
Article continues below advertisement
What happened between Monique Samuels and Candiace Dillard Bassett?
A Season 5 episode RHOP showcased the altercation long-alluded to between Monique and Candiace — and things didn't look great for Monique.
Their fight started after Candiace point-blank asked Monique, "You gone drag me?" to which Monique said, "Do you want me to?" before grabbing her co-star by the wig and literally dragging her across the table.
Their fight had to be broken up by producers, ending after Monique told the other ladies "I'll kill her."
Article continues below advertisement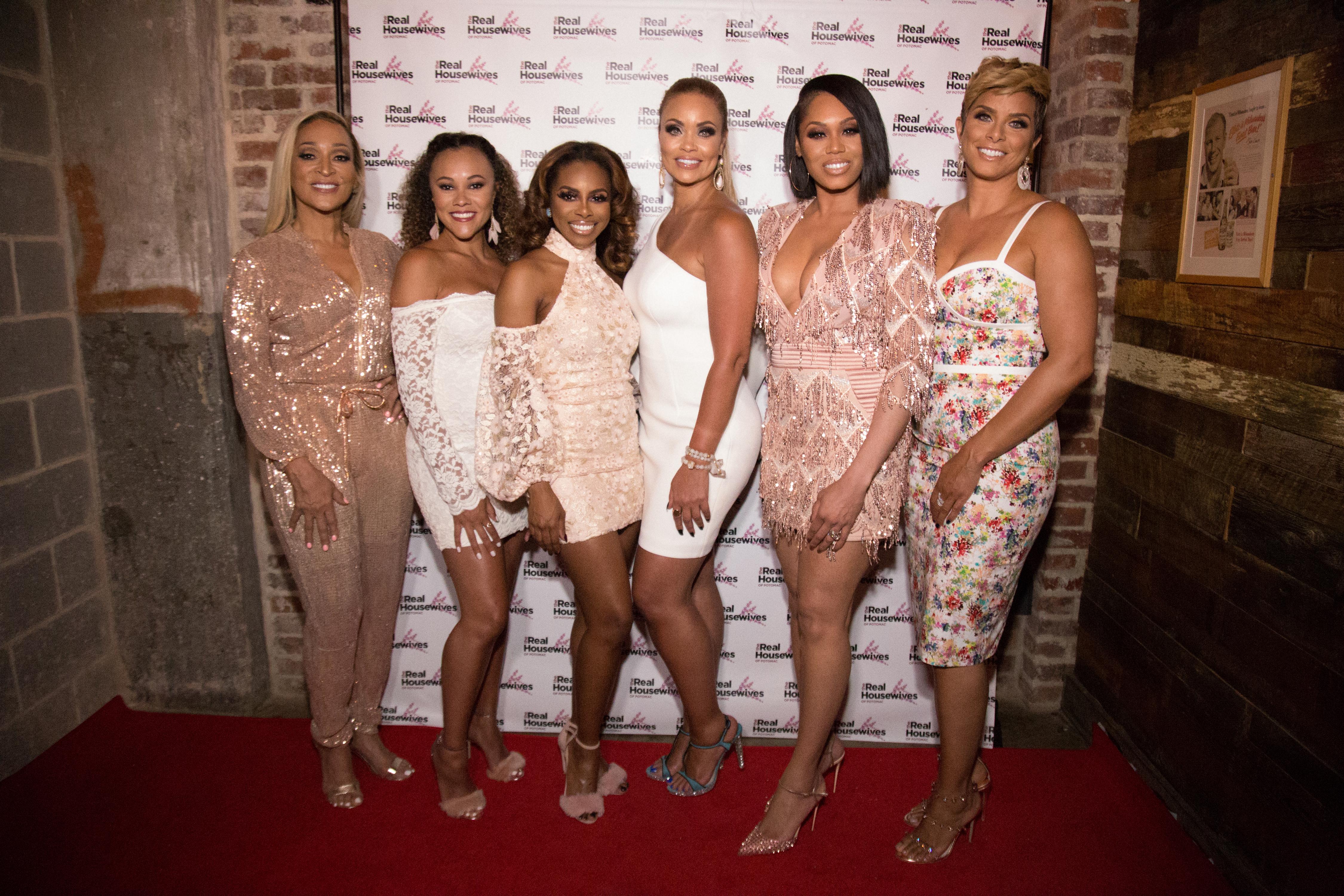 Monique was honest when asked about her friendship with Candiace, saying the two do not speak anymore.
"Right now the relationship is nonexistent," she told us. "I do not talk to her. Yes, it was a terrible situation, but it also helped me to grow as a person, recognizing what my attributes are and just ensuring something like that will never happen again."
The other ladies were clearly taken aback by the altercation, but Monique said she's still friendly with most of them — even Gizelle.
"Gizelle likes to insert herself into any situation that is against me," the reality star explained. "There was no beef with her, she just likes to insert herself ... She made that choice."
"I'm just anxious to see what the viewers think once they actually see how everything unfolds," she teased. "... I didn't want to give away too much information, because at the end of the day, we were filming. There's like a fine line between reality and doing my job. And me doing my job was not to speak on it."