Contrary to Popular Belief, Monique Samuels Was Not Fired From 'The Real Housewives of Potomac'
Did Monique Samuels get fired from 'RHOP'? It's been two season since her departure and rumors are still circulating about Monique being fired.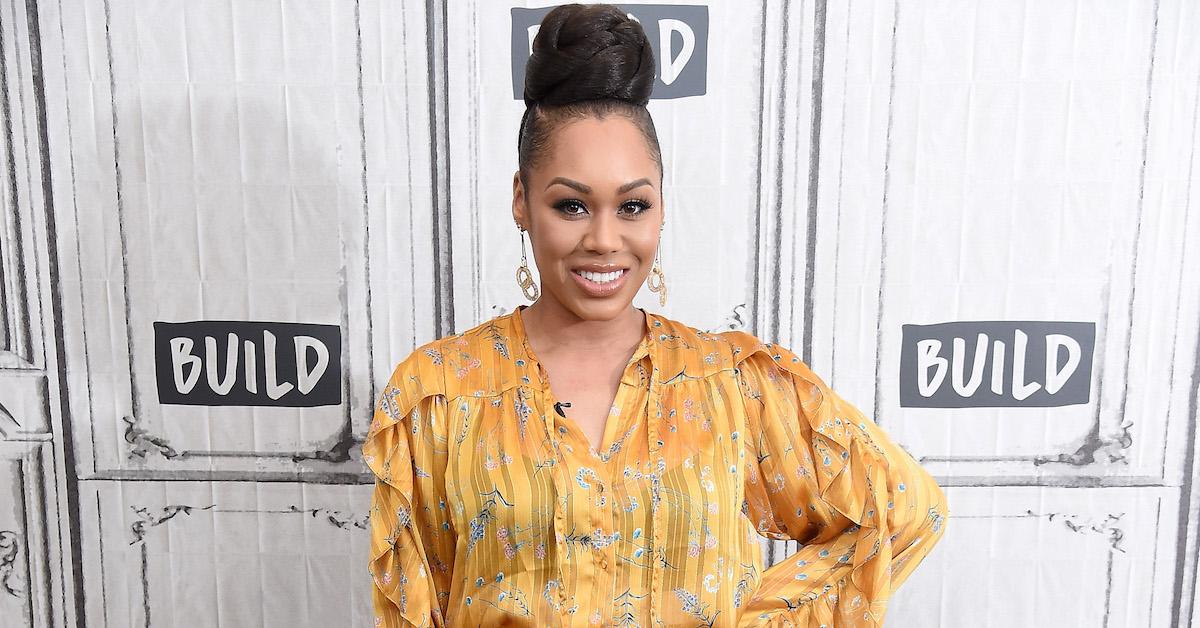 Bravo fans know that The Real Housewives of Potomac Season 7 is already in full swing. However, many fans can't stop talking about former housewife Monique Samuels. Since Season 2, many fans fell in love with Monique for her fun-loving personality, her love for Caymus wine, and being an entrepreneur with a gorgeous family.
Article continues below advertisement
However, after things went left between Monique and Candiace Dillard-Bassett — and their unforgettable fight that took place in Season 5 — Monique exited the show post-reunion. And while fans continue to take sides and analyze the fall of Monique and Candiace's friendship, many are debating whether or not Monique was fired from the series. Here's the 4-1-1.
Article continues below advertisement
Did Monique Samuels get fired from 'RHOP?'
Social media has long been vocal about Monique being fired, but it turns out that Monique wasn't actually given the boot at the end of Season 5. Monique revealed that she decided to walk away from the show after the incident with Candiace and cast members speaking negatively about her family.
In case you didn't know, a few cast members accused Monique of cheating on her husband, Chris Samuels, and questioned the paternity of their youngest child, Chase.
Article continues below advertisement
"I love y'all, I thank y'all. But when you cross certain lines, there's no going back," Monique said in a December 2020 Instagram Live session. "For me, my family is that line. The opinion of my family and my kids and what they think about anything that I do is more valuable to me than anybody's opinion, so I'm over it."
Monique continued, "I wanted to represent real Black love and show people something outside what the stereotype has been on TV," Monique added. "Unfortunately, this season I played right into that stereotype. I was working overtime to really check myself because that's the exact opposite of what I want to display on a TV show, and in real life, most importantly. I'm always going to be a great example and role model for my kids, and you have to know when enough is enough. And enough is enough."
Article continues below advertisement
Monique also shared the same sentiments in a January 2021 interview with Insider. In Monique's words, sticking to her guns was more important than remaining on a show.
"I'm a woman of my word," Monique told Insider in January 2021. "I've always said that if the show ever interfered with my family or my marriage that I would definitely get to packing.
Article continues below advertisement
Interestingly, Andy revealed that he would love for Monique to return to the RHOP franchise in August 2021 to Entertainment Tonight.
"I think it would be fun to bring someone back who no one would [expect]," Andy told the outlet. " I always like the curveball and the people saying, 'What?! You're bringing back this person?!' I think Monique [Samuels] would be fun in Potomac."
Article continues below advertisement
Thanks to Andy's statements, fans believe that his yearning for Monique's return to RHOP`further cements the fact that the Mila Eve Essentials founder left the show of her own volition.
Article continues below advertisement
Fans believe that Monique Samuels is owed an apology due to Candiace Dillard and Chris Bassett being targets in Season 7.
RHOP fans are absolutely livid that Candiace's husband, Chris Bassett, is being accused of being inappropriate with women on the show. Fans learned Gizelle Bryant's account of her run-in with Chris along with Ashley Darby sharing that Chris flirted with a friend of hers at Karen Huger's Spring Fling party.
That said, many people are pointing out the fact that some of the ladies have a history of targeting husbands — from Wendy Osefo's husband, Edward Osefo, to Monique's husband, Chris. Interestingly, Monique shared that Gizelle Bryant concocted the plot of targeting Monique and Chris before the season started at the Season 5 reunion.
Article continues below advertisement
Keep in mind, Candiace revealed in a now-deleted impromptu Instagram Live session that there was a plot made by several cast members to spread a story about Monique's son Chase being fathered by her trainer instead of Chris Samuels.
Article continues below advertisement
Now that it appears that Chris Bassett is also a victim of being plotted on by Gizelle — fans believe that Monique deserves an apology. After all, Wendy also read Gizelle for filth for speaking ill about Eddie in regards to cheating rumors in Season 6.
So, will Monique Samuels get the apology she deserves? We wouldn't hold our breath.
The Real Housewives of Potomac airs Sundays at 8 p.m. ET on Bravo.