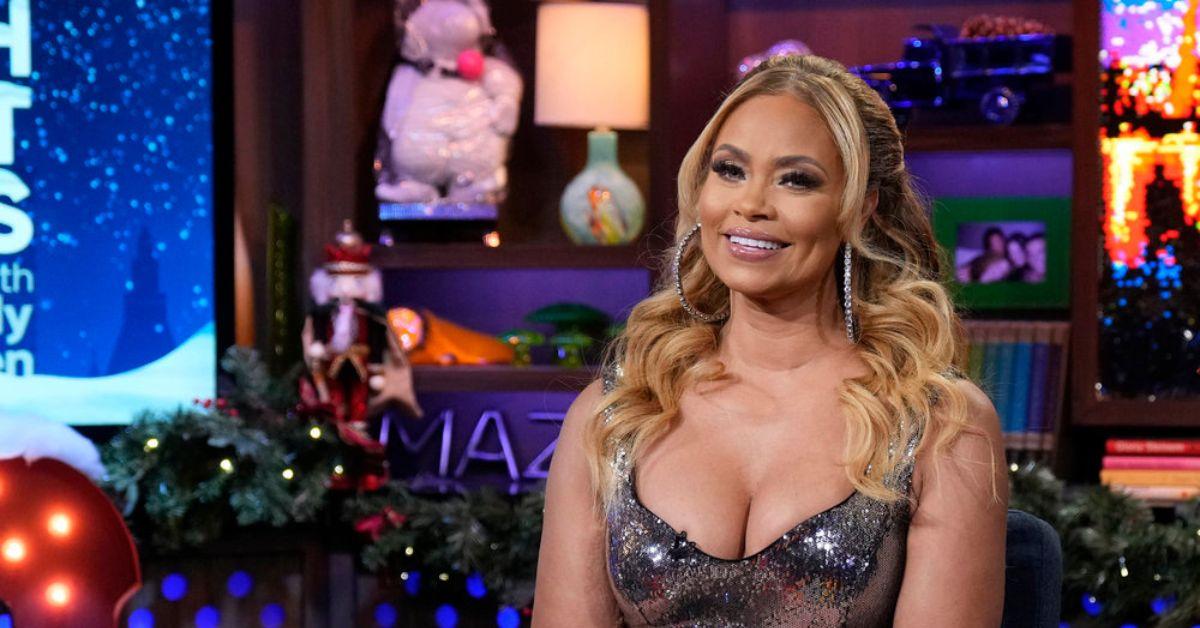 Is Gizelle Bryant From 'RHOP' Dating Jason Cameron? Here's What We Know
Article continues below advertisement
Gizelle and Jamal broke up for good in 2021 after he reportedly cheated on her and got another woman pregnant. They were married initially between 2002 and 2009 and have three children — Grace, Adore, and Angel.
Now that she's over Jamal, Gizelle may have her eyes on someone new. Who is she dating?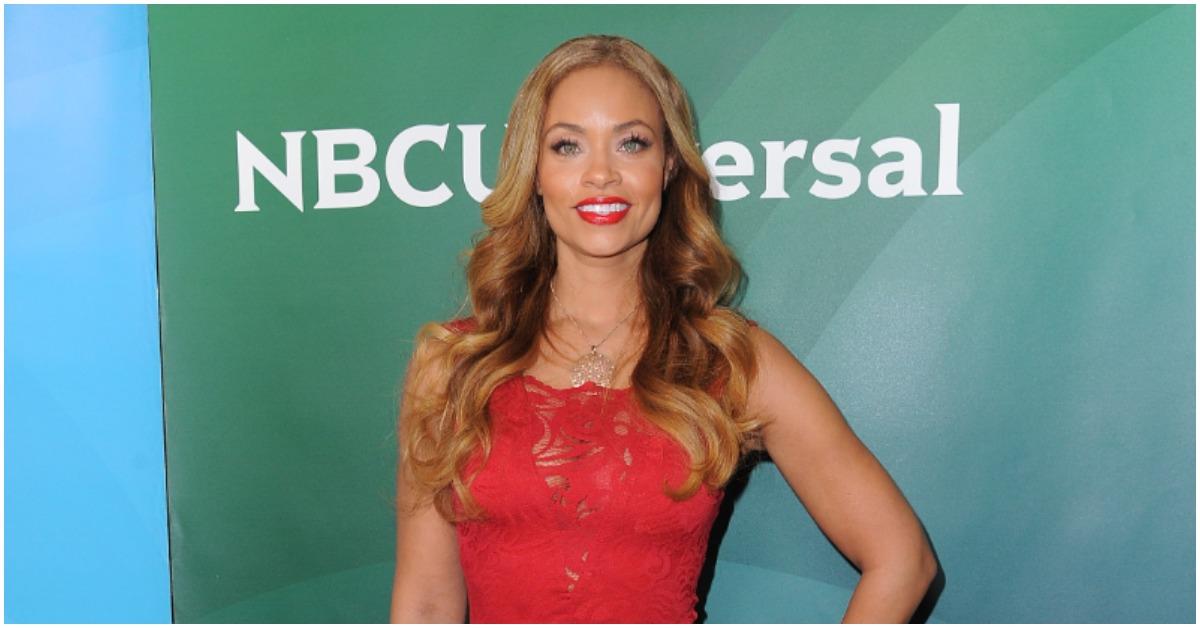 Article continues below advertisement
Who is Gizelle Bryant dating?
Gizzy has opened up about her post-Jamal love life on RHOP. Previously, she introduced fans to her potential suitors, including former NFL player Sherman Douglas. She and Sherman dated for a few years before Gizelle eventually called the relationship off.
In her 2019 interview with The Daily Dish, she discovered she was "really wrong" about the relationship and added, "Y​​ou live and you learn. You can't beat yourself up over it." Since confirming she's no longer with Sherman, Gizelle has been spending time with a new beau from Bravo's universe.
Article continues below advertisement
In January 2023, Bravo fan site Bravo and Cocktails posted a video of Gizelle on a dimly-lit dinner date with Winter House star Jason Cameron. The two Bravolebrities seemed to be enjoying themselves in the six-second clip. Of course, fans commented on the crossover couple, and many felt the union didn't make any sense.
"That doesn't even seem close to a match, weird!" one fan exclaimed.
"Jason has a type … women who are on Bravo," another noted.
Article continues below advertisement
Bravo and Cocktails predicted Gizelle and Jason's co-stars Ashley Darby and Luke Gulbranson, respectively, brought them together. Several weeks after their date circulated, Gizelle confirmed Ashley and Luke set her and Jason up, and they were "definitely on a date." The Green-Eyed Bandit also said she enjoys spending time with the 36-year-old stud.
"He's a great guy," Gizelle explained to Today. "And we have a lot of fun."
Article continues below advertisement
On Feb. 13, 2023, the official Bravo Instagram account shared a photo of Jason and Gizelle out together and revealed that Gizelle had attended the Summer House premiere party with Jason. "Happy early Valentine's Day," the caption read. Gizelle's fellow Housewives took to the comment section to share their happiness for the couple. "Yasssss!!!" said Ashley Darby. RHOA's Sheree Whitfield was also a fan: She wrote, simply, "Love this."
Winter House fans will recall seeing many of Jason's relationships on the show, and his excursions involve his co-star. After he broke up with his co-star, Lindsay Hubbard, he and Rachel Clark became cozier. However, Rachel confirmed to Bravo Jason was "dating someone new," who we now know is Gizelle.
Article continues below advertisement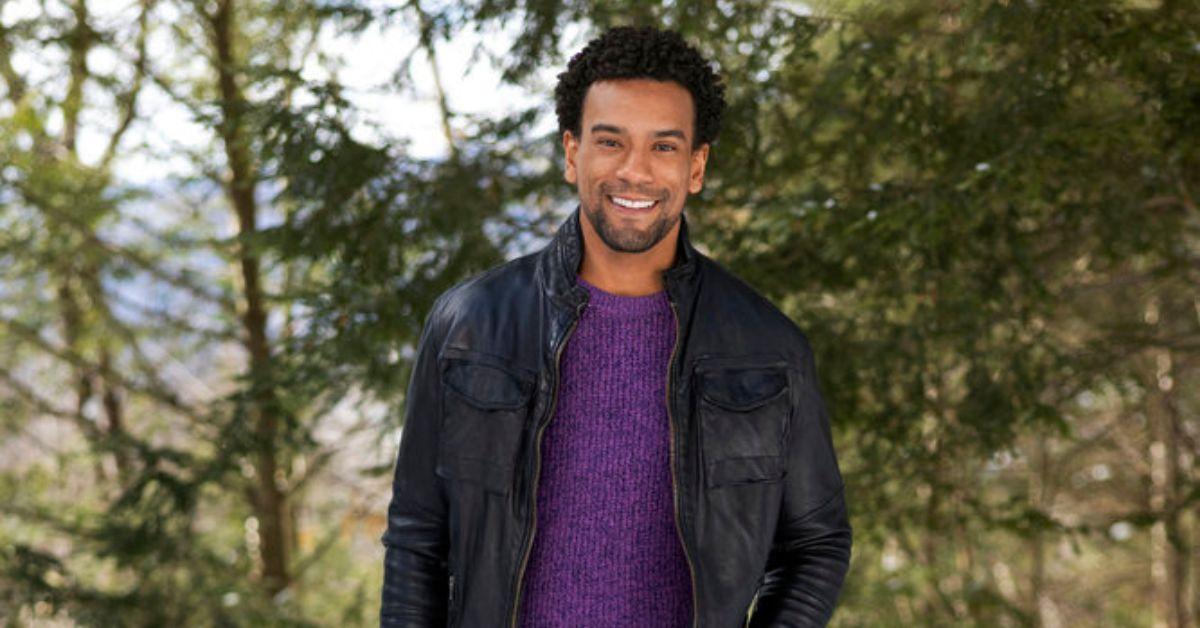 Gizelle Bryant was formerly linked to 'RHOA' alum Peter Thomas.
In May 2022, rumors swirled that Gizelle also had eyes for another Bravo star, The Real Housewives of Atlanta's Peter Thomas. Peter appeared on the show during seasons 3–9 with his ex-wife, Cynthia Bailey. The couple married in 2011, and Cynthia filed for divorce in 2016.
Article continues below advertisement
Per The Jasmine Brand, the rumors began after the blog, MediaTakeout, stated Gizelle and Peter connected once she started frequenting his restaurant, Bar One, in Baltimore, Md. From there, the two reportedly decided to try dating each other. Peter also recently posted a photo of him, Gizelle, and her BFF and co-star Robyn Dixon hanging out at his restaurant. The news caused a frenzy on Twitter from Bravo fans who remember Peter and Cynthia's tumultuous marriage on RHOA.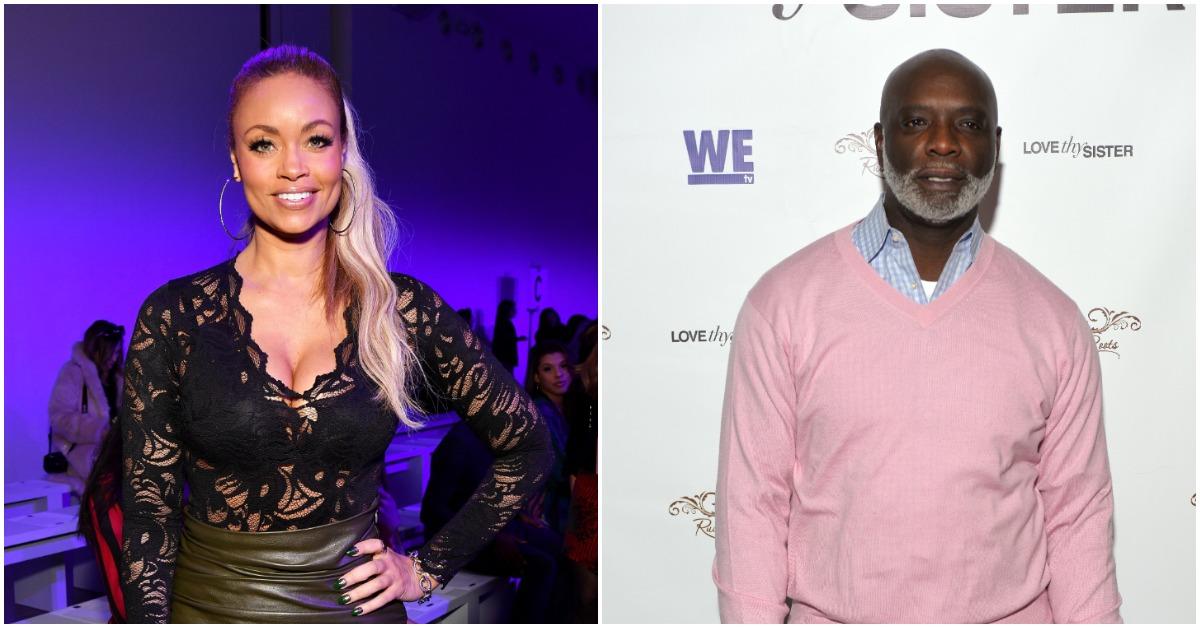 Article continues below advertisement
The news caused a frenzy on Twitter, as fans recalled Peter and Cynthia often disclosing their marital issues on RHOA. Amid the social media reactions, Gizelle responded to the rumors in her own words. The former pastor's wife told The Jasmine Brand that their relationship's reports are "100 percent NOT TRUE." Gizelle's BFF and co-star Robyn Dixon also reportedly confirmed to The Reality Rundown that there's no truth surrounding the rumors.
In 2017, Peter began dating Toni Scott shortly after divorcing Cynthia. However, Peter has seemingly recently kept his relationship away from social media, and it's unclear if he and Toni are an official couple. Although Gizelle vehemently denied dating Peter, "Uncle Ben" is closer to Gizelle's type than Jason.
Article continues below advertisement
In a clip posted on Bravo, the Potomac OG's daughter, Adore, claims she "only dates guys that are tall, black, and bald." Gizelle looked shocked at her daughter's description of her preferences but agreed when they said she prefers a man with enough "coin" to wine and dine her.
Watch new episodes of The Real Housewives of Potomac Sunday nights at 8 p.m. EST.