Gizelle Bryant From 'RHOP' Is Dating Her Ex Years After His Cheating Scandal
Is Gizelle Bryant dating her ex-husband Jamal Bryant again The pair had three daughters together, but they divorced after he cheated on her.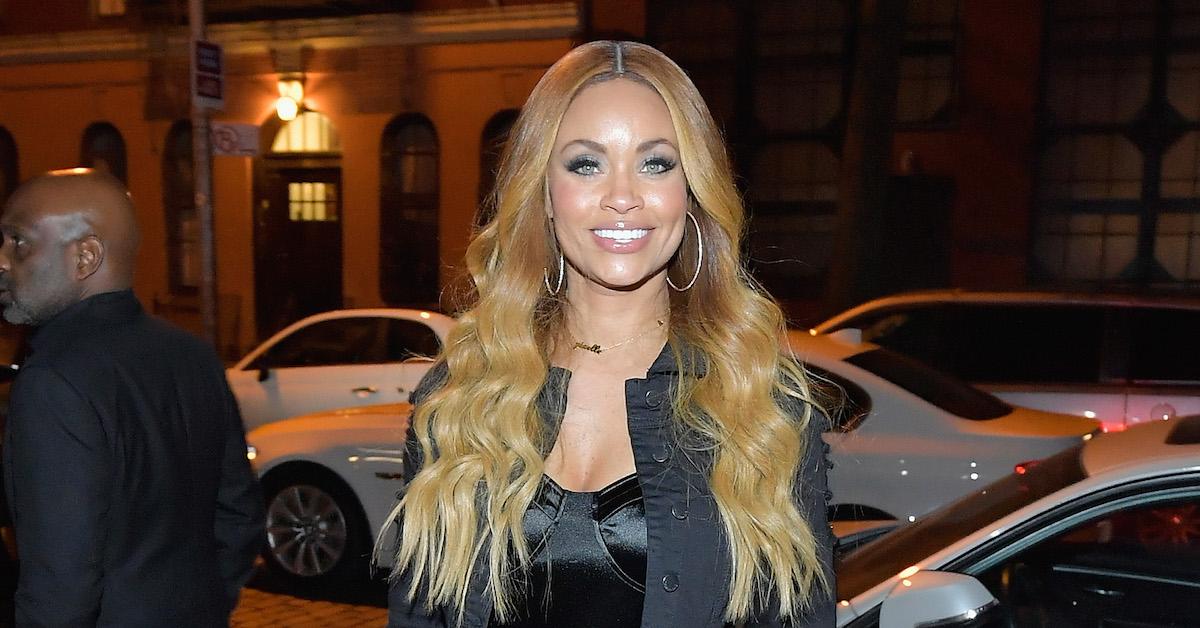 Many of the cast members on Bravo's The Real Housewives of Potomac are dealing with all types of relationship woes. Ashley Darby's husband Michael has been accused of groping several men, while Candiace Dillard is broadcasting her therapy sessions with her mother on the show. Gizelle Bryant, on the other hand, is once again on the road to happiness.
Article continues below advertisement
Gizelle is known for her hilariously candid quips in her confessional chair on the show, and for sticking her nose in drama at basically every chance she gets. But, she's been tight-lipped about her relationship status. Gizelle is now rumored to be dating her ex-husband again, which comes just three years after she opened up about his philandering ways on the first season of the show.
Is Gizelle Bryant dating her ex-husband Jamal Bryant?
The reality star spoke honestly on the first season of the hit Bravo show about how she divorced Jamal in 2008 because he had been cheating on her with multiple women. The two share three teenage daughters together: Grace, and twins Adore and Angel, but Jamal has two kids from other relationships. Jamal is a well-known pastor in Baltimore, but he now focuses his work in Atlanta.
Article continues below advertisement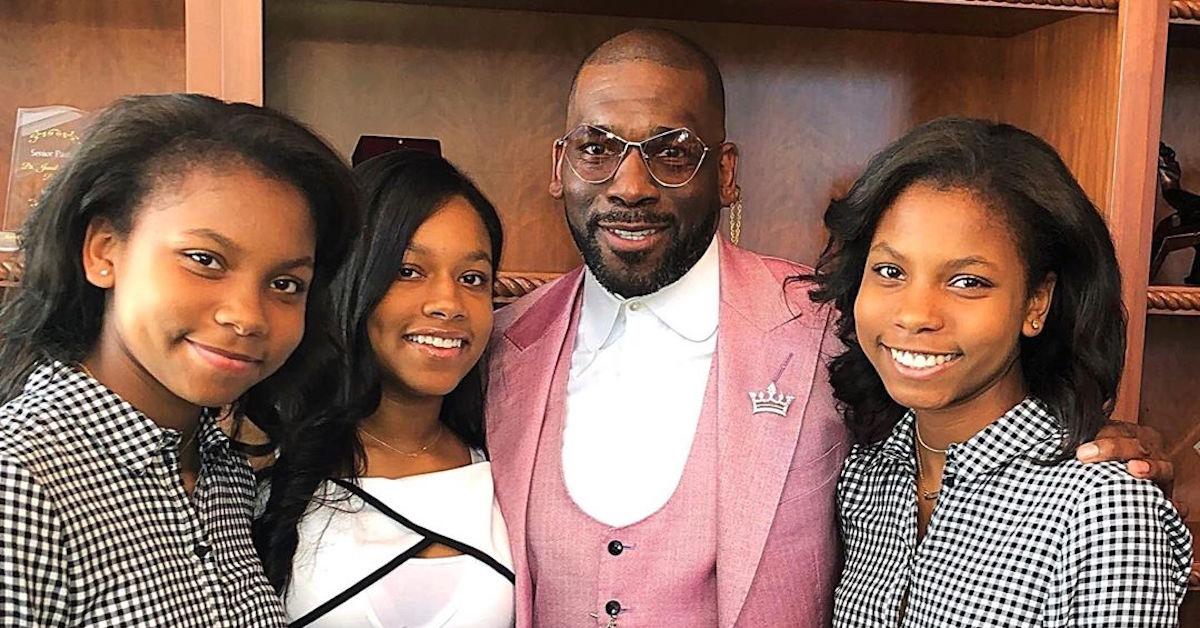 Gizelle shocked fans (and even some of her co-stars) when she opened up about dating Jamal again on the first part of the RHOP reunion.
When speaking to Bravo's Daily Dish podcast, Gizelle did say that her daughters were a bit confused by the altering family dynamic, as Jamal and Gizelle had been divorced for most of their lives.
Article continues below advertisement
"It's kind of weird because he's never not been in my life. Even when we were divorced — I mean, we still are divorced — but he's never gone away because of our kids," she said on the podcast. "But I'm happy with where we are right now; I'm happy that we're moving in a direction just to kind of bring the whole family back together. I have so much admiration and respect for who he is and I think it's mutual."
Gizelle also said on the reunion that Jamal had to heavily pursue his ex-wife in order for her to give him another chance, but his persistence was appealing to her.
"I am enjoying the pursuit and I am open. There's nobody who knows me like that man," she said. She also revealed that the two have been dating again since the end of 2018.
Article continues below advertisement
Though Gizelle has definitely not forgotten her ex's past indiscretions, she has forgiven him and believes that he has changed his ways.
"I look back and I just feel like, nobody is what their mistakes are. I feel like he's a different person, I'm a different person," she said. "So we're baby stepping, but we're moving in a direction that we want to move into. And I do love when we're all together as a family."
Article continues below advertisement
The two have not been shy about hiding their romance. Gizelle has been posting photos with her ex for some time now, but she said that she was doing so before they reconciled. She noted that she has always maintained a close relationship with Jamal for the sake of their daughters. We saw Gizelle interacting with Jamal and their girls throughout past seasons of the show, before they had gotten back together.
Are Gizelle's co-stars in support of her rekindled romance?
Gizelle is a force to be reckoned with on RHOP, and her strong nature has her cast members convinced that she's making the right decision for herself when it comes to Jamal.
Robyn Dixon, who is Gizelle's best friend, has also reconciled with her ex-husband, Juan Dixon, who had cheated on her during their marriage. Robyn admitted that there was something unique about getting back together with someone who she shared so much history with.
Article continues below advertisement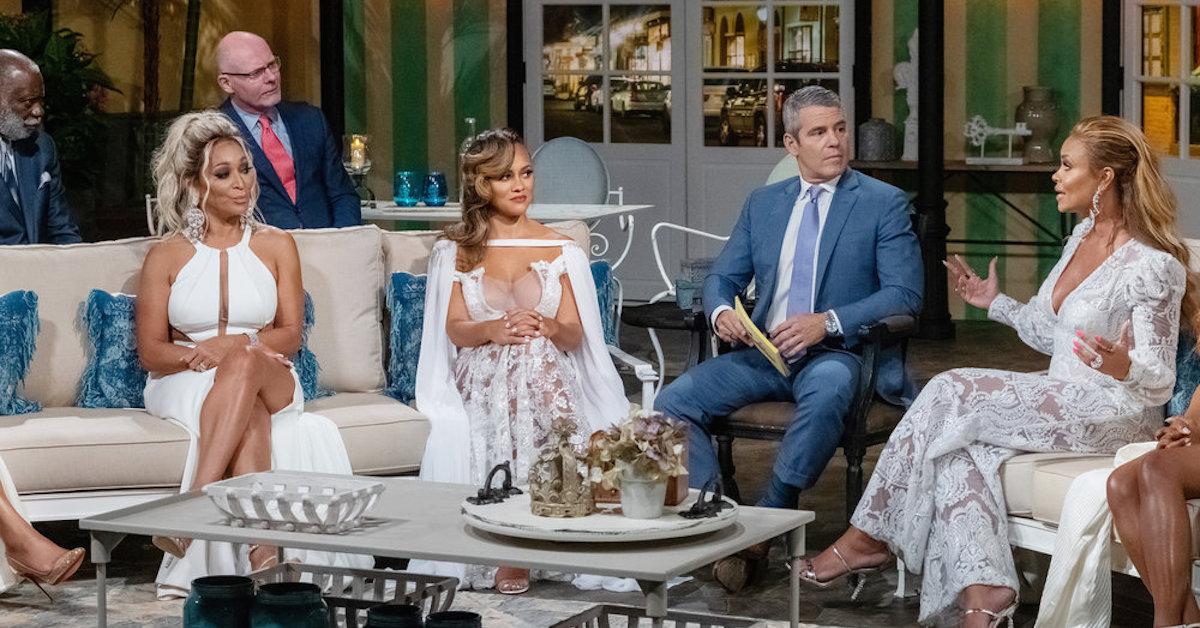 "It's nothing like having your best friend who you know has your back and is supportive, regardless of what you've been through," Robyn said on the reunion.
Co-star Karen Huger also said that Gizelle and Jamal have an unparalleled bond, and that Jamal is the one person who is able to stand toe-to-toe with Gizelle. "If anybody stands a chance at making it with you, that's him," Karen said on the reunion.
Article continues below advertisement
Ashley Darby — who is facing her fair share of husband drama on and off the show — made a poignant remark about Gizelle's ability to forgive Jamal for his past mistakes.
"I think it's so great that you moved on and you forgave him and you're in such a great place," she said after Gizelle confirmed the romance on the reunion.
Now that Gizelle's long-rumored reconciliation with Jamal is confirmed, we can focus our attention back to the other drama facing the ladies of RHOP. The show airs on Sundays at 8 p.m. on Bravo.