Brian & Ashley Kolfage Under Fire for "Egregious" Spending of Border Wall Money
Steve Bannon's We Build the Wall fundraising fraud charges also include Brian and Ashley Kolfage, who spent money on plastic surgery, boats, etc.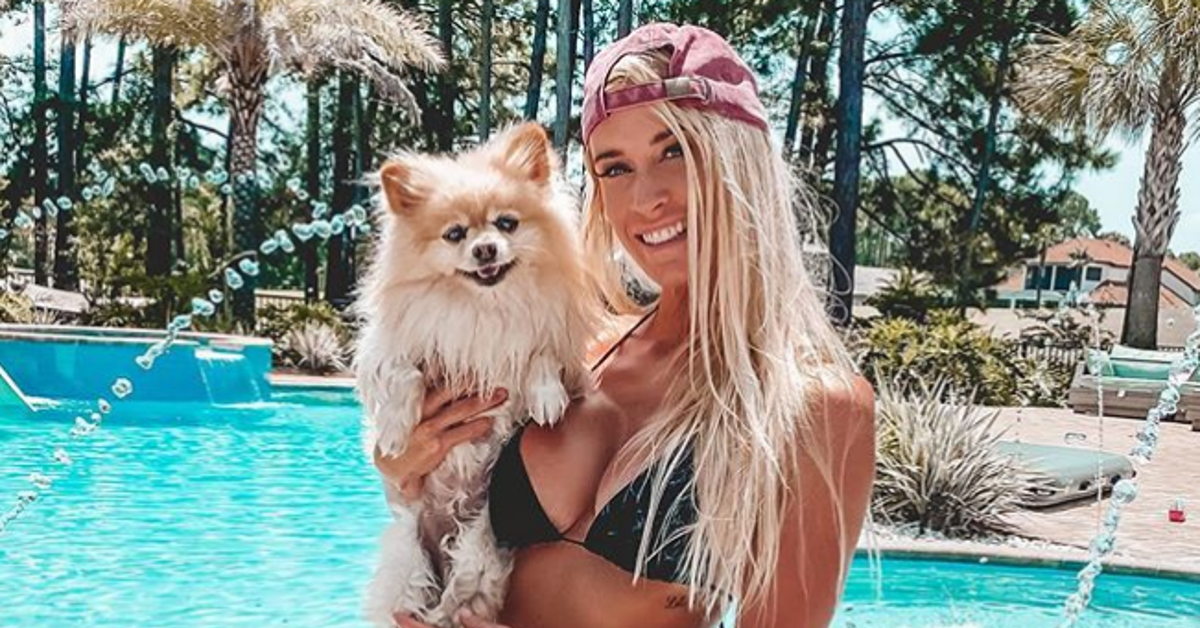 Remember the We Build the Wall fundraising campaign that asked for money from everyday Americans who believed that we needed a border to separate our country from Mexico to help curb in the influx of immigrants illegally entering the country? Yeah, well it turns out that Steve Bannon and others, like married couple Brian and Ashley Kolfage, have been accused of defrauding those who donated to the campaign and using the money for personal purchases, like plastic surgery and boats.
Article continues below advertisement
Ashley Kolfage reportedly benefited heavily from the We Build the Wall fraud, using money for plastic surgery.
While it's been said that former White House strategist and Breitbart head Steve Bannon took $1 million from the $25 million raised for the We Build the Wall campaign, Brian and Ashley Kolfage have also come under fire for taking $350,000 in donation money. Brian was awarded the Purple Heart after losing an arm and two legs in 2004 in Iraq. Brian met Ashley in a Chili's where she was working as a waitress and the two were married.
She has managed to grow a respectable online following as an Instagram model with some 272,000 followers. She's found similar success on TikTok with 300,000+ people following her videos in which she regularly touts her support for President Donald Trump and, more recently, showing off golfing outings, boating trips, and rolling around in a new SUV.
Article continues below advertisement
The couple resides with their two children in Miramar, Fla. in a golfing community. Brian had become outspokenly pro-Trump after the business mogul and reality TV show host put in his bid for the U.S. presidency.
Brian had launched the We Build the Wall GoFundMe which was surrounded by controversy upon its inception. The crowd-funding platform had raised its concerns about the campaign and in response, Steve Bannon had gotten involved to help manage the successful fundraiser.
Article continues below advertisement
Where things get complicated are the several nonprofits that were attached to the campaign. It seemed like money was jumping from newly founded charity organization to charity organization, including at least one that was created by Steve Bannon himself. At the end of the day, prosecutors attest they've found evidence of both the Kolfages' and Bannon's embezzlement of funds.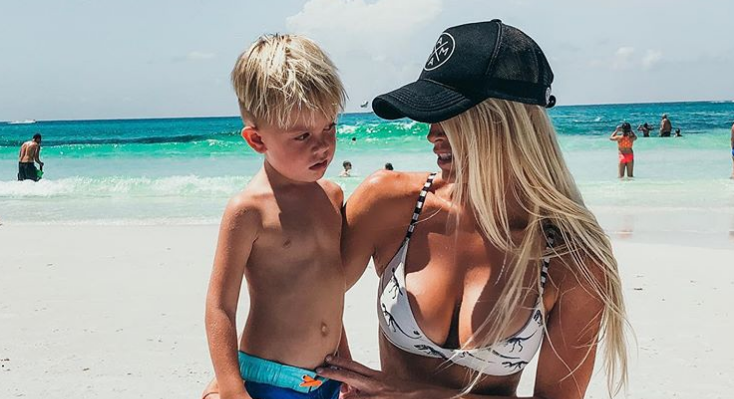 Article continues below advertisement
The married couple reportedly spent their stolen $350k on boats, home renovations, credit card debt, jewelry, a brand-new Range Rover SUV, a golf cart, and plastic surgery for Ashley. While the details of the Bang Energy Drink model's surgeries remained unnamed in the accusations, many people have suggested she spent the cash on breast augmentation procedures.
Article continues below advertisement
Fraud charges, depending on the severity of the offense, can carry anywhere from three months to up to 10 years or more in federal prison. Given the massive quantities of money involved and the high profile nature of the case along with its political implications, it's hard to imagine that those involved won't get the book thrown at them.
Article continues below advertisement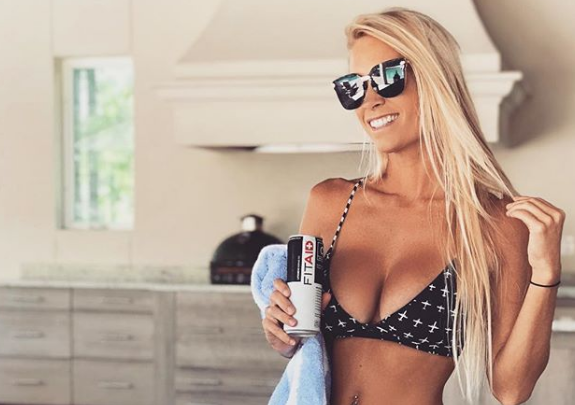 Personally, I wouldn't be surprised if Bannon didn't get punished too badly in this thing, as he's got enough money and connections to afford a crack legal team to help him. I don't know if the Kolfages' will be so lucky, even with Brian's Purple Heart. Plus, it'd be difficult to imagine that Trump, who was a proponent of building the wall, would come to bail these folks out if they've been found guilty of misappropriating funds for its construction.