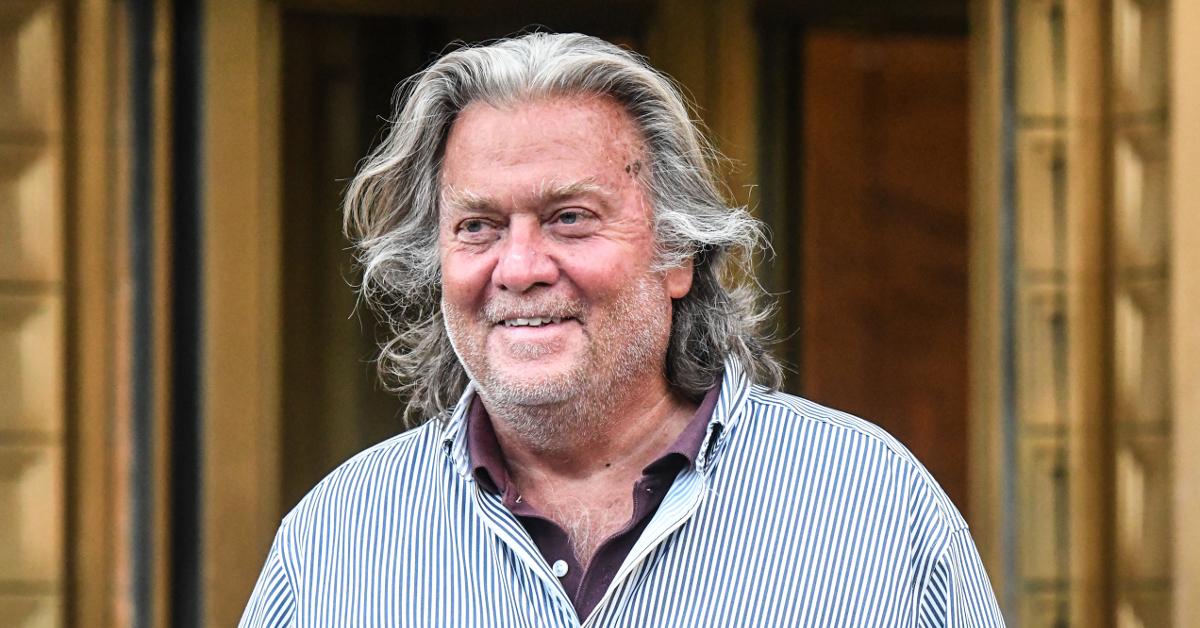 Can Trump Pardon Former 'Breitbart' Figurehead and WH Strategist Steve Bannon?
Politics and crime go hand-in-hand like marriage and cheating, exercise and gluttony, and higher education and occupational bitterness. You'd think that if you were engaged in one practice that it would preclude you from touching the other but, we're a complicated and stupid species, aren't we? In a perfect world, political commentators who held government positions would be free from corruption, so why was Steve Bannon indicted, and can Donald Trump pardon him given their prior relationship?
Article continues below advertisement
Can Donald Trump pardon Steve Bannon?
It's a delicate question that many people are asking right now but it's important to note that presidential pardons apply only to federal crimes. If it's a state crime, then whoever committed said crime will need a get-out-of-jail-free card from that state's governor. Also, the individual must accept the pardon from whoever issued it to them, which can come with some "baggage," as per the Burdick v. United States case.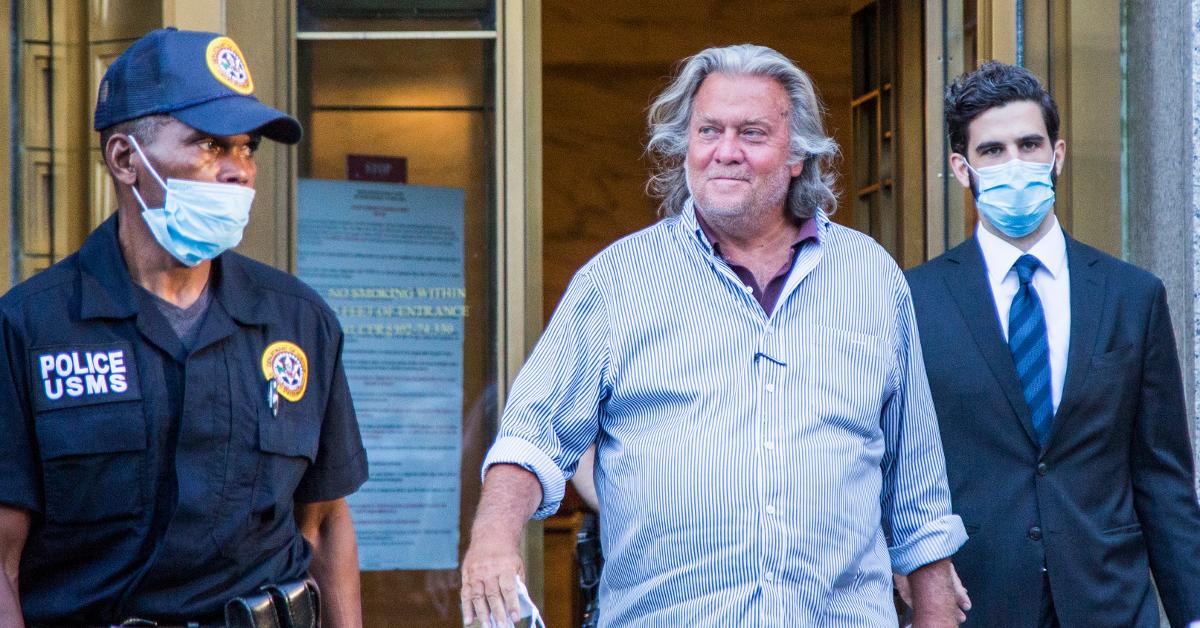 Article continues below advertisement
The Supreme Court stated in this case that, by accepting a pardon, the individual is implying they were indeed guilty of the crime and are "confessing" to it. So, if you want to maintain you are not guilty, accepting a pardon my not be the best course of action. (Personally, I'd take the dang pardon and let the courts say whatever they want.)
People have become very interested in the pardoning process because of Steve Bannon's recent trouble with the law.
You might recall that Bannon was assigned to Trump's White House administration as a strategist — a tenure that didn't last too long after he departed from media outlet Breitbart. The site was primarily known for its far-right takes and controversial figures, like Milo Yiannopoulos (who found himself in hot water after downplaying pedophilia) and being very pro-Trump in the months leading up to the election.
Article continues below advertisement
Bannon was soon ousted from his position, which may have had to do with the fact that he wore two-collared dress shirts simultaneously, or that he accidentally leaked strategy information written on a whiteboard behind him in a photo that was widely disseminated all over the internet.
And while he's always been a controversial figure, Bannon has found himself in a huge legal nightmare involving fraud.
Article continues below advertisement
Steve Bannon was arrested while chilling on the yacht of Chinese billionaire Guo Wengui.
Wengui has become a "fugitive" in China after becoming a vocal political activist who is apparently very friendly with Bannon. Maybe they were working on another hip-hop musical screenplay together? Bannon was recently arrested on fraud charges linked to the "Build the Wall" campaign that was one of President Donald Trump's biggest rallying cries for the 2016 election.
The wall, as many predicted, was never built, but that still didn't stop Bannon from launching a campaign to try and get funding for its construction... and then use about $1 million of those funds for personal expenses. The fraud charges would presumably be federal in nature, as the fundraising efforts had accumulated money from individuals all over the country, not to mention that We Build the Wall was attached to national policy.
Article continues below advertisement
The New York Times pointed out that Bannon is now the seventh political associate of President Trump to have been charged with a federal crime. Many are wondering if Trump can and will pardon Bannon, and, it's entirely within his power to do so.
However, it's difficult to imagine a scenario where that'll play out. Trump didn't pardon his former disbarred lawyer, Michael Cohen.
Article continues below advertisement
So it's difficult to know whether or not he'll go through with a full pardon of the oft-maligned political figure. We'll have to see how Bannon's case plays out or if, like so many commentators are saying, he can get Trump "in trouble" during the course of the case and if he had any part of the "scheme" Bannon enacted.