Asya Branch, the Newly Crowned Miss USA, Once Performed at a Trump Rally
The Miss USA pageant was one of many things delayed by the COVID-19 pandemic. A winner was finally crowned in the pageant on Nov. 8, and Asya Branch, the reigning Miss Mississippi, walked away with the title. Almost immediately after she was crowned, though, some people began to question her political beliefs, with some wondering whether she was a Trump supporter.
Article continues below advertisement
Is Asya Branch a Trump supporter?
Asya Branch was first crowned Miss Mississippi in 2018 and was the first Black woman to ever hold the title. She's 22 years old, and a graduate of Ole Miss. In her introductory video, Asya said that she had a passion for criminal justice reform, and even participated in a roundtable discussion on the subject with President Trump. Asya also sang the national anthem at a Trump rally in 2018.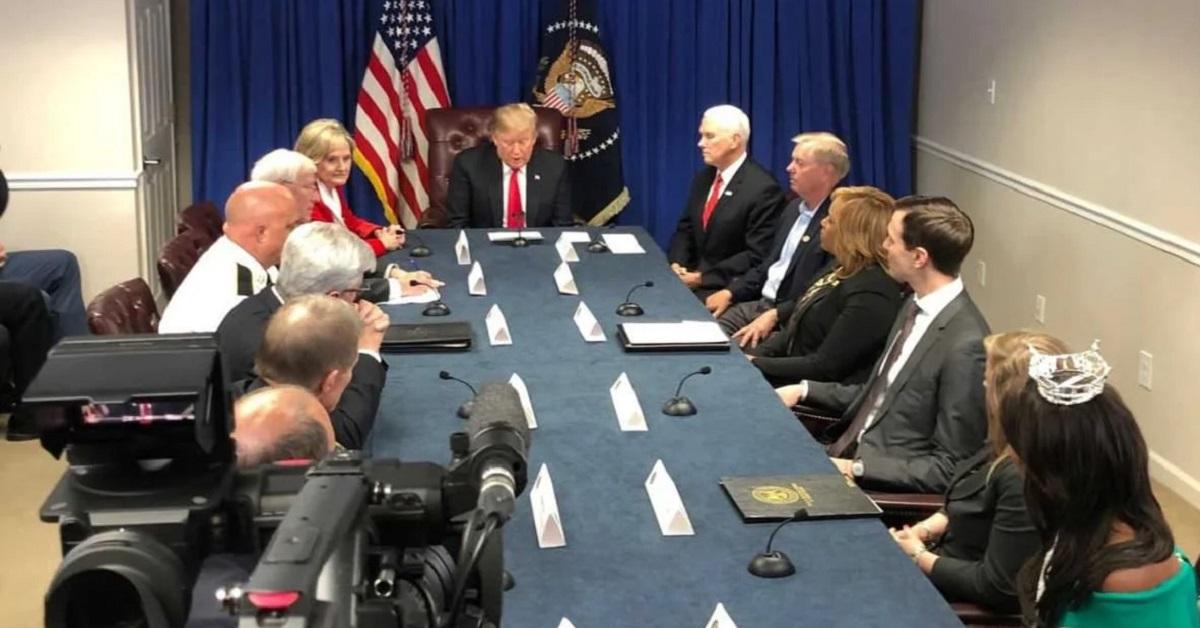 Article continues below advertisement
Asya even posted about the event on Instagram, writing that it was an "incredible honor to sing the national anthem tonight in Southaven for the President Trump rally."
In her speaking segment during the pageant, Asya was asked to discuss her beliefs about gun control. "As someone who grew up in a home with guns, I learned at an early age how to load, how to fire, and gun safety," she said, "and I think that education should be available to everyone."
Asya continued, arguing that people should have to go through training and pass safety tests before they are allowed to own a weapon. At the same time, she reaffirmed her support for the second amendment. "I think it's important that we not ban guns, because obviously people will find a way to get what they want anyway, but I think it's our Second Amendment Right, and we just need more safety surrounding that," she explained.
Article continues below advertisement
Asya also discussed the political polarization of the country, suggesting that mistrust for institutions may be responsible. She pinned the blame on "systems that seem to keep our country running, from the media to business, to our government."
The Daily Beast also discovered a 2012 tweet in which she suggested a somewhat troubling perspective on the LGBT community.
Article continues below advertisement
Asya has not openly announced whether she supports Trump or not.
Although Asya clearly has some conservative beliefs, Asya has not said definitively whether she is a Trump supporter or not. She certainly doesn't hate the president, or she didn't in 2018 when she performed at one of his rallies. Now that she's been crowned Miss USA, she'll likely face even more questions about her political affiliations, even if she doesn't answer those questions directly.
The Miss USA competition was originally scheduled for earlier in 2020 but was postponed because of the COVID-19 pandemic. This rescheduled pageant featured plenty of social distancing and mask-wearing, and all of the contestants were tested and quarantined before competing. The audience was reduced and temperature-checked as well.
The Miss USA pageant was held at Graceland in Tennessee, and Asya wasn't the only contestant with Conservative leanings. Asya's views fit right in, even if she hasn't made her support for President Trump totally clear.