Discarded ATM Receipts Prove That Most Americans Are Struggling to Pay Bills
A man found a trash can filled with ATM receipts and discovered the sad truth about some American households. Now others are opening up about their struggles.
Recession fears have seemingly eased across America. However, some economists warn that the country is not out of the woods just yet.
Data compiled by the Federal Reserve Bank of New York suggest that there is a 56% chance of a U.S. recession. Simply put, Americans are struggling and there is no sure sign of relief in the future.
Article continues below advertisement
One man named Antonio decided to detail just how bad the struggle has become for some Americans on TikTok, and he has receipts to back up his claims.
In a video that has since gone viral on TikTok, Antonio shared how while getting money at the bank he "felt like being nosey," after stumbling across a trash can full of ATM receipts.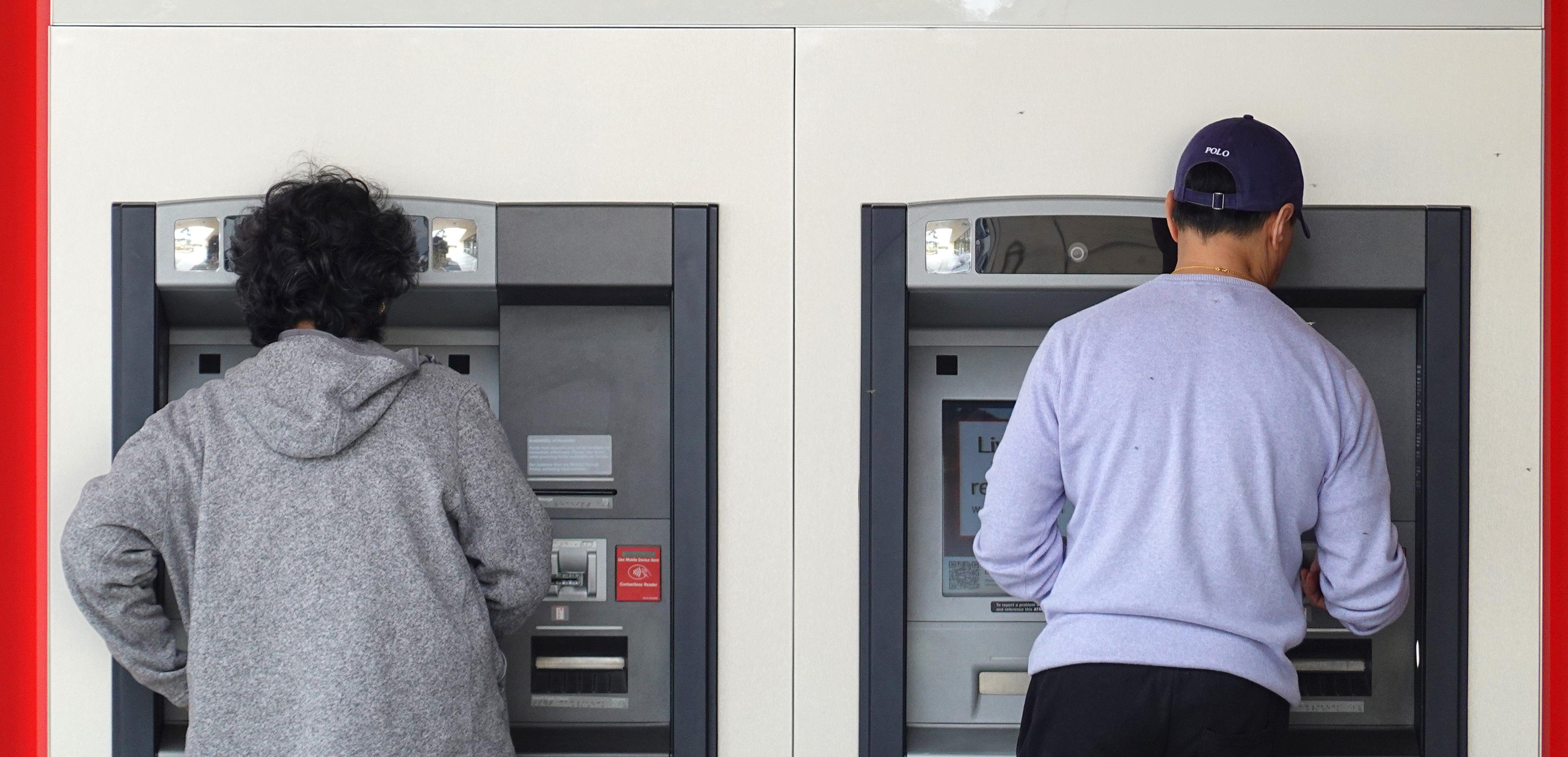 Article continues below advertisement
"Available balance $173. Available balance 57 cents," Antonio read. "Damn bro America going through it, man. What would happen if they get like a sickness in the family or some emergency?"
Article continues below advertisement
Antonio's video, which was posted on October 28, has already received over 1 million views. Unfortunately, most of the 4,787 comments left on the post are from people who are also feeling the effects of America's struggling economy.
Everyone appears to be struggling in some way!
The response to Antonio's TikTok video is saddening. But luckily, netizens appear to be tackling their financial woes in stride and some are even poking fun at themselves. Antonio exclaimed, "we are not living, we are barely surviving," and many echoed his sentiments.
Article continues below advertisement
One person revealed that she spent $30,000 of her savings to provide necessities for her family. When asked if she had taken up a drug habit in the two years since she spent the money, the woman explained that groceries for her family total nearly $500.
Article continues below advertisement
Meanwhile, others disclosed that they were living paycheck to paycheck. One commenter exclaimed that he was "praying to god," because he only had $80 left in his bank account.
Article continues below advertisement
In an act of solidarity, one TikToker said that he would start dropping his ATM receipts "so people see we in this together." His comment received nearly 4,000 likes, as folks seemed to enjoy the hilarious remark.
Article continues below advertisement
And while some were able to laugh at their current financial situation, others shared devastating truths about their family dynamics.
Article continues below advertisement
Recession signs are present everywhere.
Antonio is not the only person to run into signs that America's economy is struggling. A TikToker, who goes by The Black Shea on the social media platform, detailed her experience as a retail worker at a major department store.
"People were not buying the products," she said. "We had so much excess inventory and our clearance section kept growing." She went on to suggest that the store needed thieves to help "turn over inventory."
The Black Shea's claims are supported by economists who suggest that Americans are losing their ability to spend money frivolously.
"Sure, consumers have jobs and income right now, but their ability to continue to consume indiscriminately is coming to an end," said Larry Adams, the chief investment officer at Raymond James, per The Insider. Larry points to the resumption of student loan payments, rising gas prices, and job strikes as signs that a recession is coming.