Comedian Atsuko Okatsuka Shares She Learned English "By Watching 'Scooby-Doo'" (EXCLUSIVE)
Comedian Atsuko Okatsuka spoke exclusively with 'Distractify' about her family, her career, and her record-breaking HBO comedy special.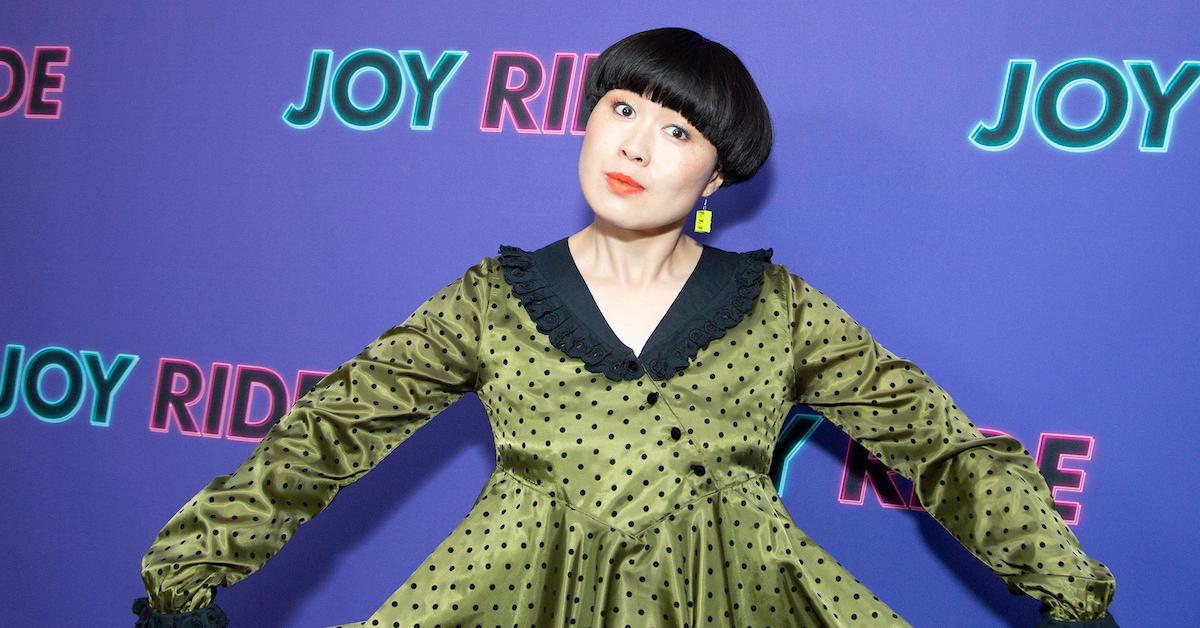 In 2022, comedian Atsuko Okatsuka was one of Variety's "Top 10 Comics to Watch." In 2023, Atsuko is living up to her title as one of the funniest and most prolific modern comedians. In Dec. 2022, Atsuko's HBO comedy special, The Intruder, became only the second HBO comedy special by an Asian American woman (the first being Margaret Cho's 1994 Comedy Half Hour).
Article continues below advertisement
However, Atsuko credits much of her comedic style to her childhood, upbringing, and family history. So what is Atsuko's family life like, and how did that inform her comedy? Distractify spoke exclusively with Atsuko about her family, career, and partnership with Secret Deodorant to share how "Secret Clinical is the best solution for sweat and odor protection."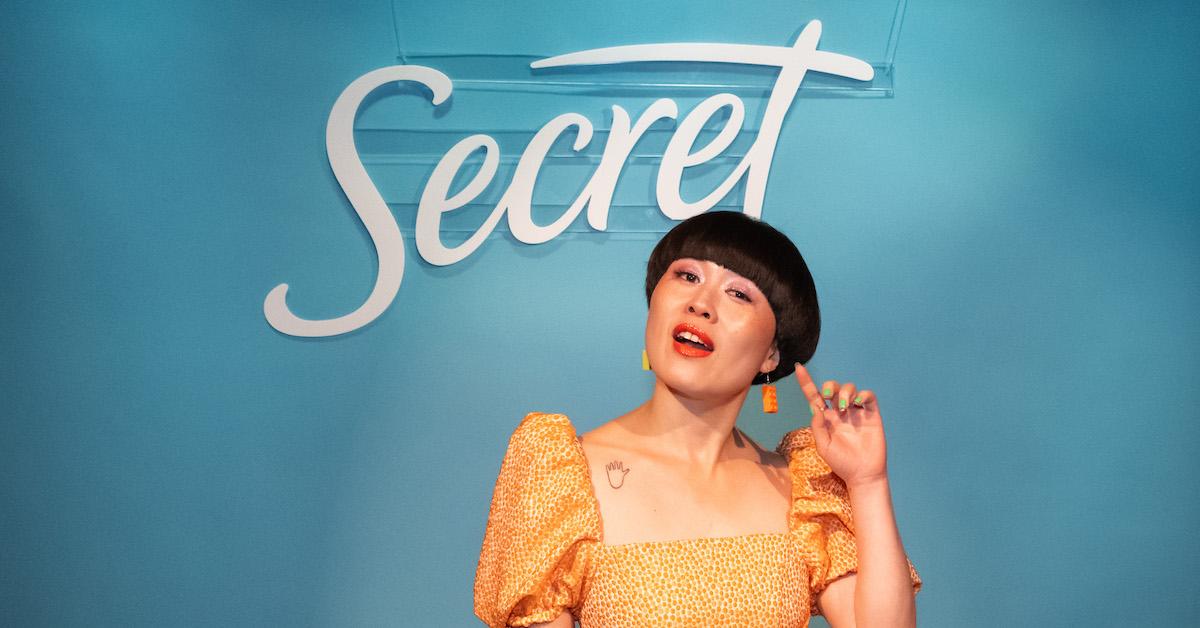 Article continues below advertisement
Atsuko Okatsuka's family and unique background informed her comedy.
All comedians pull their inspiration from somewhere, but Atsuko can pinpoint why her comedic style is so physical and "childlike." In fact, her everyday fashion style has a sense of whimsy to it, which Atsuko credits with "wanting to be her authentic self." She told Distractify, "The way I look now in my fashion is me, like wearing the things I wanted to wear as a kid."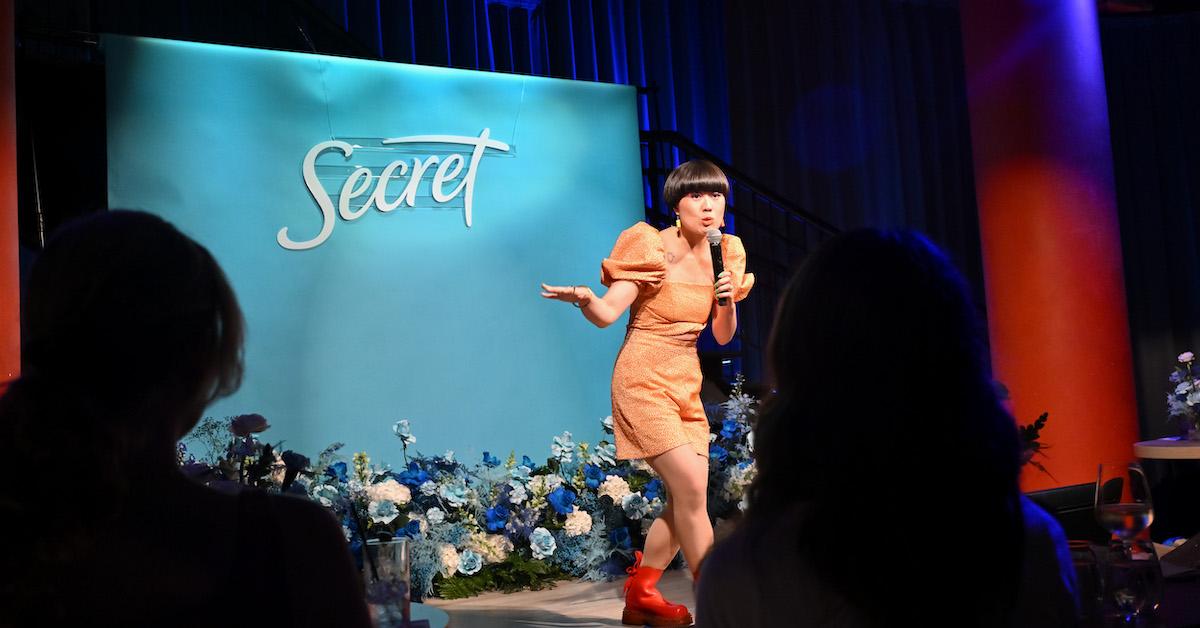 Article continues below advertisement
"But I wanted to look cool like the other kids, so I would shop where they shopped, whether it was Hollister or Abercrombie and Fitch. It's really me like finally embracing my childlike self." We can all relate to that. How many Hollister cardigans have we donated back to Goodwill over the years?
That child-like quality describes Atsuko's comedic style as well. "I'm a weirdo, and I use a lot of like physicality, or I use a lot of my eyes to express," Atsuko said. "I learned English by watching Scooby Doo. Usually when I say that, people are like, 'Oh my gosh, yes. Okay. I understand now.' But it's a little bit of weirdo, a little of a cartoon character. And the first sort of comedians I was watching were very physical performers … like Charlie Chaplin or Lucille Ball."
Article continues below advertisement
Atsuko explained how coming into comedy and performing with English as a second language affected some of her choices, both physically and in her writing.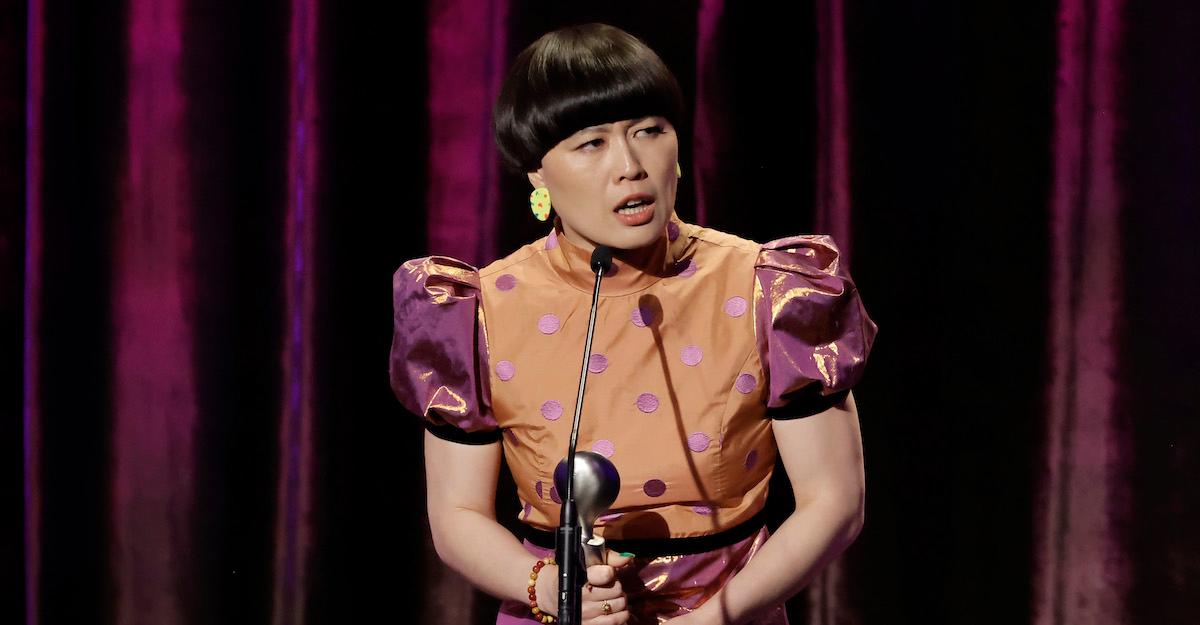 Article continues below advertisement
"When you live internationally, maybe you don't understand the language. And physical comedy is very, very universal," she shared. "As an immigrant like being undocumented, that's also how I communicated to people. English wasn't my first language. So I would use a lot of physical physicality or simpler words, sometimes sounds … That affected the way I do comedy."
Throughout her comedy specials, Atsuko discusses her childhood and moving to America as an undocumented immigrant. She was raised mostly by her grandmother, who Atsuko features in some of her social media videos.
Article continues below advertisement
"[My family] didn't understand the job before as much," Atsuko told us. "They didn't grew up watching [comedy]. And they still don't really seek it out now that they're adults, so I'm kind of the only comedian they know, which is great because they don't have anyone to really compare me to … but also it's a lot of pressure to be the only comedian your family knows." But as her family's only comedian, she's made them proud.
Atsuko is only the second Asian American woman with a featured comedy special on HBO.
When Atsuko released The Intruder, she became only the second Asian American woman with an HBO comedy special. The first was Margaret Cho in 1994, with her half-hour featured in HBO Comedy Half Hour. It's been almost 30 years since, and now, Atsuko is the first Asian American woman with her own full-hour comedy special on HBO. But Atsuko isn't necessarily happy about her milestone; she says it's long overdue to have more Asian American women with comedy specials.
Article continues below advertisement
By calling attention to HBO's inequality, she hopes HBO will pick up the slack and add more diversity to its comedy lineup. After realizing she's only the second Asian American woman with a comedy special, Atsuko's goal is to make it easier for the third woman. She decided to film a promo for The Intruder with Margaret, and in the video, she asked Margaret, "Do you have any advice for the third?" And Margaret said, in classic full-circle fashion, "Wear antiperspirant!"
Atsuko Okatsuka's special is available to stream on Max.