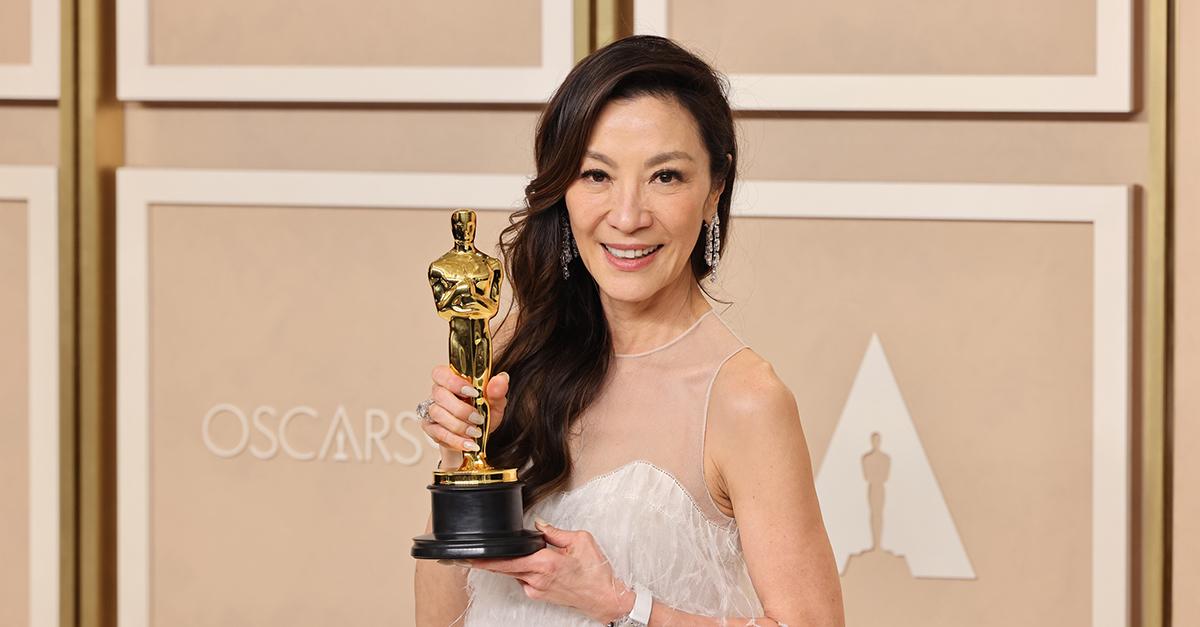 Michelle Yeoh Identifies as Asian for Her Historic Oscar Win — What It Means and Why It's Important
Whether you actually tuned in to the 95th Academy Awards this year to see if someone else got slapped, or if you just googled the ceremony's winners sporadically throughout the night, you probably already know that Everything Everywhere All at Once took home the most awards of the night. The popular sci-fi movie starring Michelle Yeoh and Ke Huy Quan took home seven Oscars, including Best Actress, Best Supporting Actor, and Best Picture.
Article continues below advertisement
Despite the dwindling popularity of the show itself, history was still made at the Oscars, especially when Malaysian-Chinese actress Michelle Yeoh became the first Asian woman to win Best Actress. However, this status has caused some confusion among film buffs who point to another nominee in the past. It's because of this confusion that we have to distinguish that Michelle Yeoh is the first Asian woman who identifies as Asian to win the award.
Here's what that means within the film industry.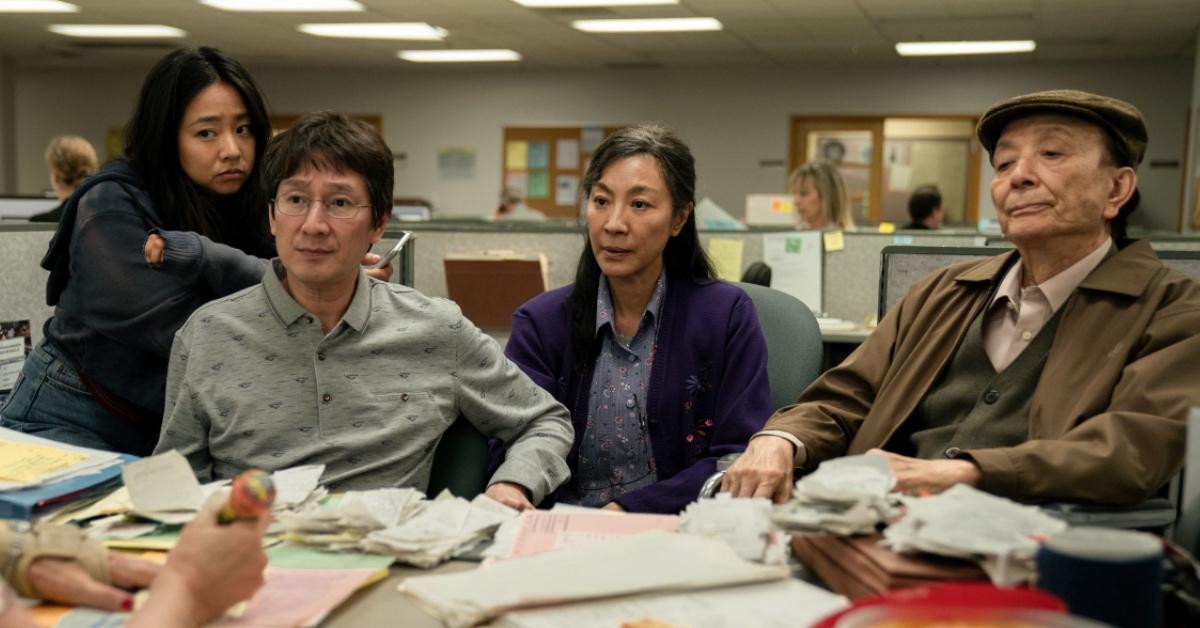 Article continues below advertisement
What does it mean when someone "identifies as Asian"?
The United States Census Bureau defines being Asian as "having origins in any of the original peoples of the Far East, Southeast Asia, or the Indian subcontinent." It also lists Cambodia, Japan, the Philippines, and Pakistan as just some examples of Asian territories. Non-Asian folks have been made aware of the broader expanse of Asian identities following a rise in anti–Asian American hate crimes that have taken place in the years since the initial COVID-19 lockdown.
While that addresses the blanket concept of being Asian in an American context, identifying as Asian brings up a whole new issue when it comes to Hollywood's discriminatory history. This is to say, when one identifies as Asian, it refers to the idea that they proudly brandish their Asian heritage without compromise. The distinction is necessary, especially as Hollywood attempts to outgrow its many prejudices.
Article continues below advertisement
Michelle's Yeoh's historic Oscar win has some folks remembering Merle Oberon.
Michelle Yeoh's Oscar win is a step in the right direction for Asian representation in Hollywood, especially since she was the first woman who identifies as Asian to be nominated for the category. But as people refer to her as the first Asian actress to receive an Oscar for her work, some are now recalling actress Merle Oberon, another Asian actress formally recognized at the Oscars.
Article continues below advertisement
According to The Hollywood Reporter, she was born in Bombay, British India, to a Sri-Lankan-Maori mother and white father, making her half-Indian and therefore part-Asian. In 1936, Merle was nominated for Best Actress for her role in the 1935 film The Dark Angel. This would technically make her the first Asian woman in film history to be nominated for an Oscar. However, she herself did not identify as Asian throughout her career.
In fact, according to Vox, Merle Oberon took several steps to hide her Asian heritage for fear of discrimination within Hollywood.
The American film industry is infamous, after all, for focusing on performances and achievements by white creators. Whitewashing and preferred treatment among white people have been and continue to be sticking points in several movie award shows, including the Oscars.
Article continues below advertisement
Several decades after Merle's nomination, however, Michelle Yeoh was able to take home gold without lying about her roots. The 2023 Oscar wins for Everything Everywhere All at Once and its Asian stars continue to further the American film industry by allowing voices from all backgrounds to speak up and share their creativity with the world.