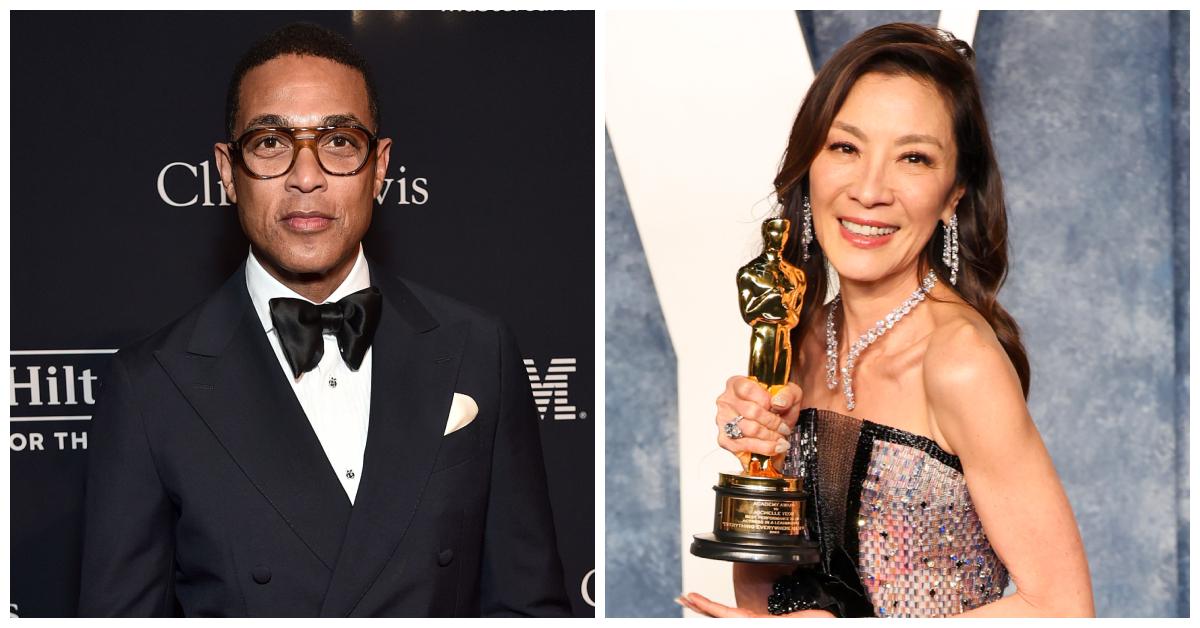 Best Actress Oscar Winner Michelle Yeoh Slams Don Lemon in Acceptance Speech
At the 95th Academy Awards, actress Michelle Yeoh made history! She became the first Asian woman to win the Oscar for Best Actress, the first Malaysian to win an Academy Award in any category, and the second woman of color to win Best Actress after Halle Berry — who presented Michelle with her history-making award — in 2002.
Article continues below advertisement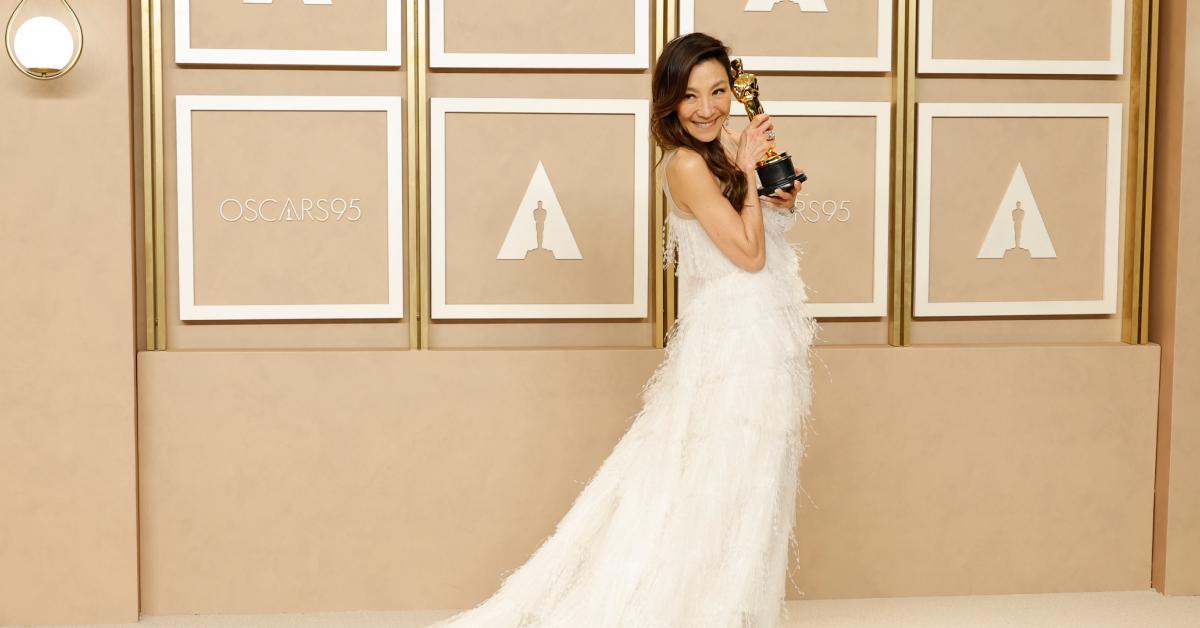 Article continues below advertisement
Don Lemon previously called women in their 50s "past their prime."
On Feb. 19, the CNN host enraged many (including his female colleagues) when he made sexist remarks and suggested that 51-year-old Republican presidential candidate Nikki Haley was past her prime.
"Nikki Haley isn't in her prime, sorry," Don said, explaining that a woman is "considered to be in her prime in her 20s, 30s, and maybe her 40s." Wow, he really dug himself into a hole with those appalling views. Don's CNN This Morning co-anchors, Poppy Harlow and Kaitlan Collins, pushed back on his comments, but he doubled down on his argument.
Article continues below advertisement
The comments went viral and received widespread negative reactions online, with several claiming his remarks were sexist and ageist. Don later apologized via Twitter, calling his words "inartful and irrelevant." The 57-year-old journalist added, "A woman's age doesn't define her either personally or professionally. I have countless women in my life who prove that every day."
Article continues below advertisement
Don also issued an apology in an editorial meeting with his colleagues, according to CNN. "I'm sorry that I said it. And I certainly see why people found it completely misguided. When I make a mistake, I own it. And I own this one as well," he said during the meeting.
"I believe that women of any age … can do whatever they set their minds to," the anchor continued. "The people I am closest to in this organization are women. The people I seek counsel from most in this organization are women."
Michelle Yeoh called out Don for his comments during Oscars acceptance speech.
Many public figures have condemned Don Lemon for stating women were only in their "prime" in their "20s, 30s, and maybe 40s," including Michelle Yeoh. The actress seemingly threw shade at the CNN host at the 2023 Oscars while accepting the Best Actress award for her role in Everything Everywhere All at Once.
Article continues below advertisement
"For all the little boys and girls who look like me watching tonight, this is a beacon of hope and possibilities," she gushed while making history as the first woman of Asian descent to win the Oscar in the category. "This is proof that dreams dream big, and dreams do come true."
Michelle, who's 60 years old, added: "Ladies, don't let anybody tell you you are ever past your prime. Never give up."
Article continues below advertisement
Many viewers reacted live to Michelle's acceptance speech, with more than a few wondering whether her comments were in response to Don Lemon. Her statement drew loud cheers in the Dolby Theater and plenty of praise on social media.
"Michelle Yeoh putting [Don Lemon] on blast in her Oscar speech and I am HERE FOR IT!" one person tweeted.
Another wrote, "Michelle Yeoh coming for Don Lemon was not on my Oscar bingo card," while a third individual added, "Don Lemon [is] shaking in his boots after that comment from Oscar winner Michelle Yeoh."
Following the ceremony, iHeartMedia national correspondent Steve Gregory shared that Michelle took yet another dig at Don Lemon and his sexist comments backstage in the press room. Honestly, good for her!