Let's Get to Know Nikki Haley's Husband and Kids as She Launches Her Presidential Campaign
On Valentine's Day 2023, Nikki Haley officially announced she is running for president in the 2024 race.
The Republican from South Carolina may not be known to many across the United States, so let's get to know Nikki, the former governor of the Palmetto State.
Article continues below advertisement
First, it's important to note that Nikki is "the proud daughter of Indian immigrants," which she shared in a Twitter video to launch her campaign.
The South Carolina native is married and has two children. Read on to learn about the former United Nations ambassador's family.
So, who is Nikki Haley's husband?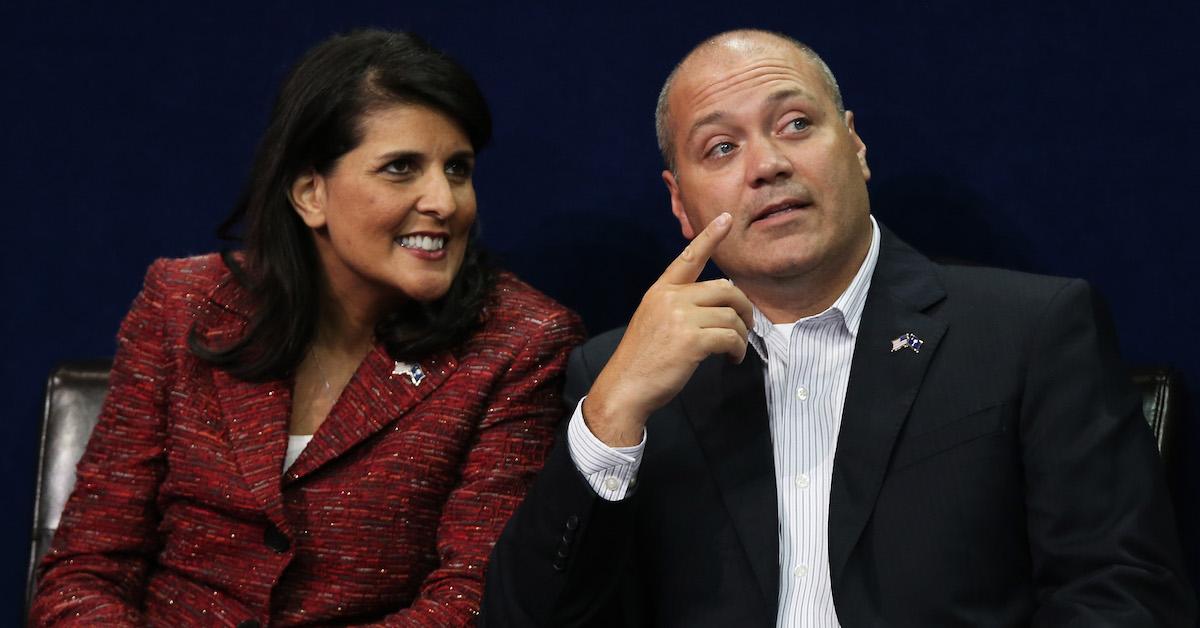 Nikki crossed paths with her future husband, Michael Haley, at Clemson University, according to Business Insider.
The presidential candidate told The New York Times in 2010 that her now-spouse Michael is of a different religion than how she was brought up.
"I was born and raised with the Sikh faith, my husband and I were married in the Methodist Church," Nikki explained, with the outlet reporting that the couple had a second Sikh wedding ceremony.
Article continues below advertisement
Nikki also added that their kids "have been baptized in the Methodist Church, and currently we attend both." More about their daughter Rena and son Nalin in a moment.
In the meantime, Express reports that Michael, whose given name is William Michael Haley, is a commissioned army officer, specializing in Security Cooperation.
Article continues below advertisement
Michael oversaw a tour of Afghanistan in 2012, later serving as president of his wife's political action committee, Stand for America.
Meanwhile, Nikki has called Michael her "best friend," gushing about her husband in a 2018 Facebook post, "22 years ago today I was blessed to marry my best friend."
She went on to say in the moving post, "Michael, thank you for loving me unconditionally, laughing with me when it's hard, helping me forget the world for a while, raising our children with love and fun, serving our country proudly, and always being there to hold my hand. We have more fun years ahead!"
Article continues below advertisement
Nikki and Michael Haley share two kids.
As Nikki throws her hat in the ring for the top job in the land, consider that she is a mom as well as a presidential candidate. Her daughter Rena was born in 1998, and her son Nalin followed in 2001.
Per Rena's Instagram, she too attended Clemson in South Carolina and is now a pediatric nurse. Nikki's daughter is currently engaged to Joshua Jackson.
In October of 2022, Rena shared a photo of herself with Joshua, with a caption that read in part, "I can't wait to dance with you forever!!" Rena also announced that is was only six months until the couple's nuptials, which means the duo will say "I do" in April of 2023. Meanwhile, Nikki commented on the post, "So exciting!"
Article continues below advertisement
As for Nalin, per his Instagram, the former first son of South Carolina attends Villanova University in Philadelphia, Penn.
Not much else is known about the college student, but we'll likely see him on the national stage soon as his mom campaigns around the country in the lead-up to the election.