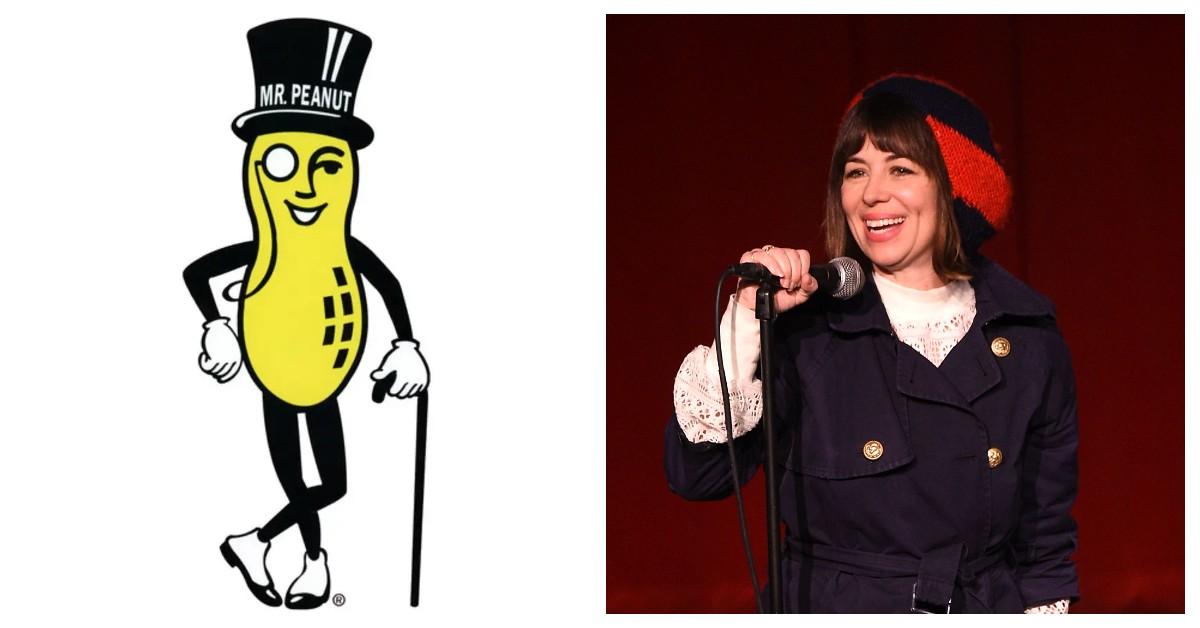 The Most Epic Super Bowl Play Could Be a Takedown... of Mr. Peanut (EXCLUSIVE)
There are many different forms of comedy, but one we definitely weren't expecting to get a taste of during the Super Bowl is a roast battle. Roast battles are a form of love… but very tough love. And we all love Mr. Peanut, so why not roast him? (Yes, a Mr. Peanut roast is a pun on roasted peanuts.) Luckily for us, comedian Natasha Leggero is roasting Mr. Peanut for the Super Bowl.
Article continues below advertisement
The Super Bowl is famous not only for its gameplay and halftime show but also for its ads. Year after year, the commercials get more and more ridiculous, and 2023 is no exception. So, Distractify spoke exclusively with Natasha about her experience roasting Mr. Peanut and what to expect from the kooky Super Bowl commercial.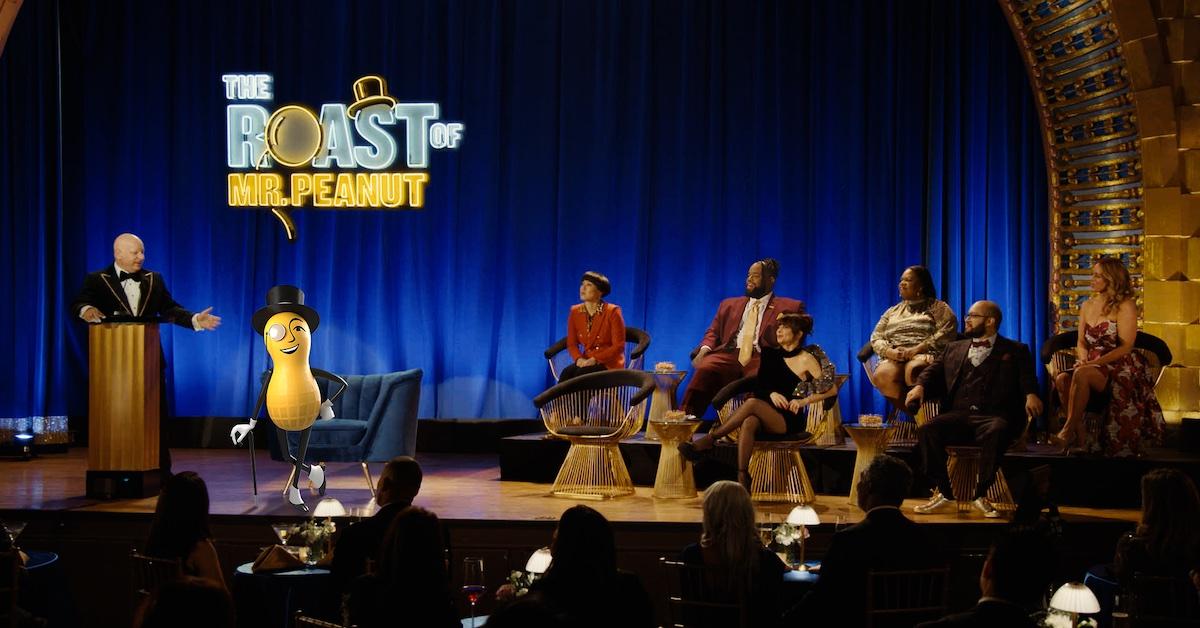 Article continues below advertisement
A play on roasted peanuts, Jeff Ross, Natasha Leggero, and several other comedians are roasting Mr. Peanut.
We all know and love Mr. Peanut, which makes him the perfect roast subject. In a press release, roastmaster Jeff Ross said: "When Mr. Peanut called and told me he wanted to be roasted, I almost dropped the phone because I thought he died two years ago." Boom, roasted!
Now, the comedians are bearing down to make sure they have the best roasts possible on gameday. It's not just an NFL game, it's a joke game.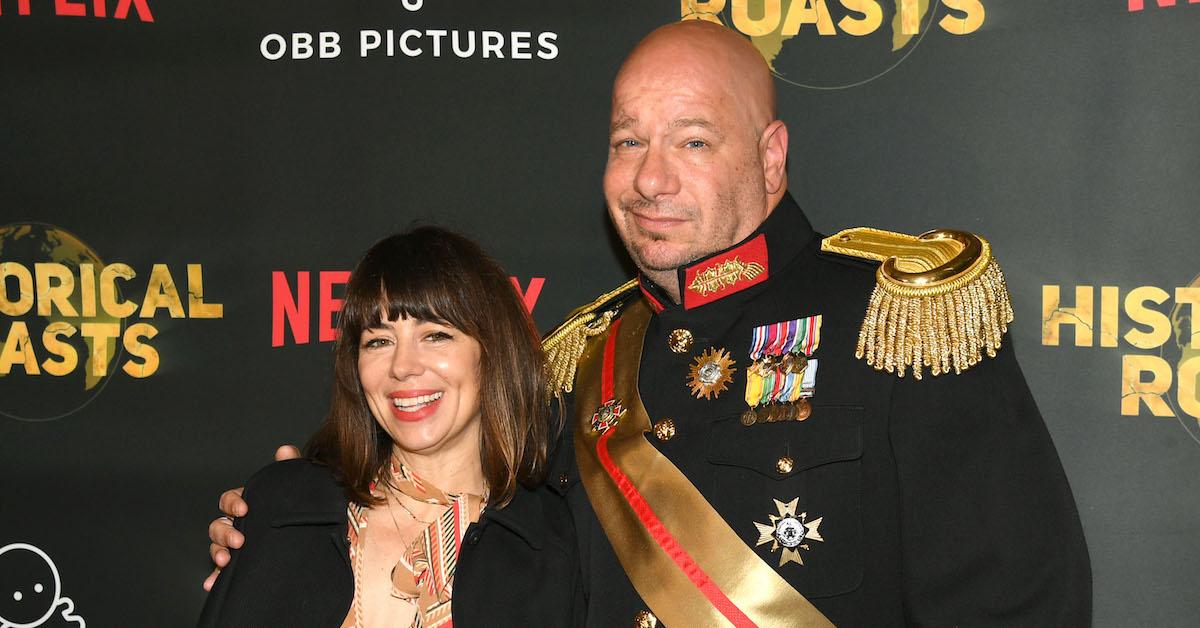 Article continues below advertisement
Alongside Jeff, comedian Natasha Leggero, who many may know from hosting Rat in the Kitchen last year and MTV's The 70s House in 2005, is taking on the famous legume. An all-time roaster, Natasha is one of the best comedians we could have asked to put the nut in his place.
"We treated this roast like we would any other, including poring over the 106-year history of Mr. Peanut to see if we could get under his shell," Natasha said exclusively to Distractify.
"Nothing was off the table, so we really went for it," she dished. "In one of my favorite jokes, I asked Mr. Peanut why he's dressed like it was five recessions ago, taking aim at his iconic look featuring a top hat and gloves — I mean c'mon, the legume even has spats!" Honestly, there's probably no mascot easier to roast than the very old Mr. Peanut.
Article continues below advertisement
Mr. Peanut's roast will be teased during the Super Bowl, but the entire roast will be available online.
During the Super Bowl ads, we'll see a few minutes of the Mr. Peanut roast. However, the full roast will be available online at PlantersMadeToBeRoasted.com, where according to Natasha, "even Mr. Peanut takes to the podium to try his hand at a witty comeback." Even still, one thing we can't wait for is to show up the viewers who don't think women are funny.
"This roast has more female comedians than men on the panel," Natasha shared. "This is the first time I can recall that happening in recent memory and I love it! I'm joined on stage by absolutely hilarious women including Yamaneika Saunders, Atsuko Okatsuka, and Sarah Tiana." Well, if a 106-year-old peanut is a symbol of the patriarchy, we can't wait for these funny women to literally smash it.