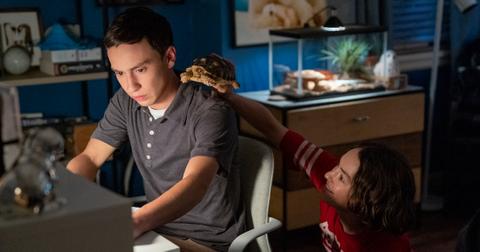 'Atypical' Has a Lot of Questions to Answer in Season 4
By Pippa Raga
Fans of Atypical who have binged all three seasons of the Netflix series are wondering whether the Gardner family will be returning for a Season 4.
Over the past three years, we've been introduced to the life of Sam Gardner (Keir Gilchrist), who is on the autism spectrum, and have watched how he and his family navigate school, friendships, romances, and this crazy thing we call life.
We wrapped up Season 3 with our protagonist Sam rekindling his friendship with Zahid in a homie ceremony at the casino they had rented out for Zahid's elopement.
Meanwhile, we're still trying to figure out what's going to happen to Sam and Casey's parents Elsa and Doug with their rocky marriage, and whether Casey will end up with Evan or Izzie next season.
So, will Atypical Season 4 answer all of our questions? Keep reading to find out.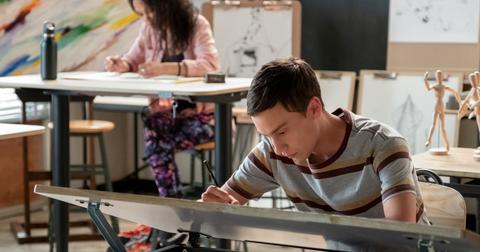 Will Atypical come back for Season 4?
Since Season 3 of Atypical recently arrived to the streaming platform, there is not yet any word about whether the series about neurodivergent teens will be renewed.
If Atypical is given the green light, we assume it will come out around October of 2020, and we expect to find out one way or another about the fate of the series around the holiday season. That said, Screen Rant points out that Netflix cancels many shows after the third season marker, so Atypical is not a guarantee.
Viewers are already demanding Atypical be renewed.
"Just watched all of Atypical Season 3 in less than 8 hours," writes one person on Twitter who can't believe she has to "wait more than a year" for Season 4.
Some are saying that the series "gets better with each season" and are anxiously awaiting to see how the writers manage to outdo themselves once Season 4 is released.
But many who are invested in Casey and Izzie's will-they-won't-they affair are a bit more nervous than excited. "I want Season 4 of Atypical but I'm scared they will f--k up with Casey and Izzie," writes one fan.
"Gays keep winning with Cazzie; they have major chemistry, they really go for the kisses, great angles, amazing lighting... So now we wait for Season 4 of Atypical," adds another. "In the last three days," someone else interjected, "I've seen all the three seasons of Atypical and let me say this: Casey and Izzie are so f--king cute together, it's insane! Now give me a Season 4! Thank you!"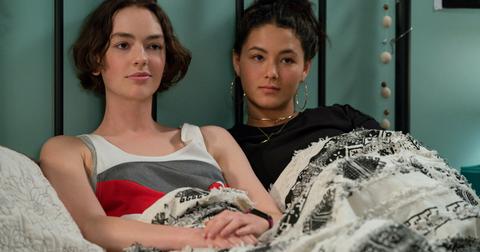 What can we expect from Season 4 of Atypical?
We can expect that Season 4's major conflicts and storylines will revolve around Casey and Izzie, of course, since fans cannot seem to get enough of them. As a reminder, Casey might be getting recruited as part of UCLA's track team — or at least, is working toward that goal.
In a romantic scene, she told Izzie that she would have to drop everything to focus on her track dreams, except for her.
We are with the rest of the internet who can't wait to see their relationship unfold.
Until we find out whether Atypical is coming back for a fourth season, stream the first three on Netflix today.