Here's Why We Adore 'Flip or Flop Vegas' Host Aubrey Marunde
Aubrey Marunde is a designer extraordinaire and the co-host of 'Flip or Flop' Vegas. Here's what you need to know about her net worth, social media accounts and whether or not she's married.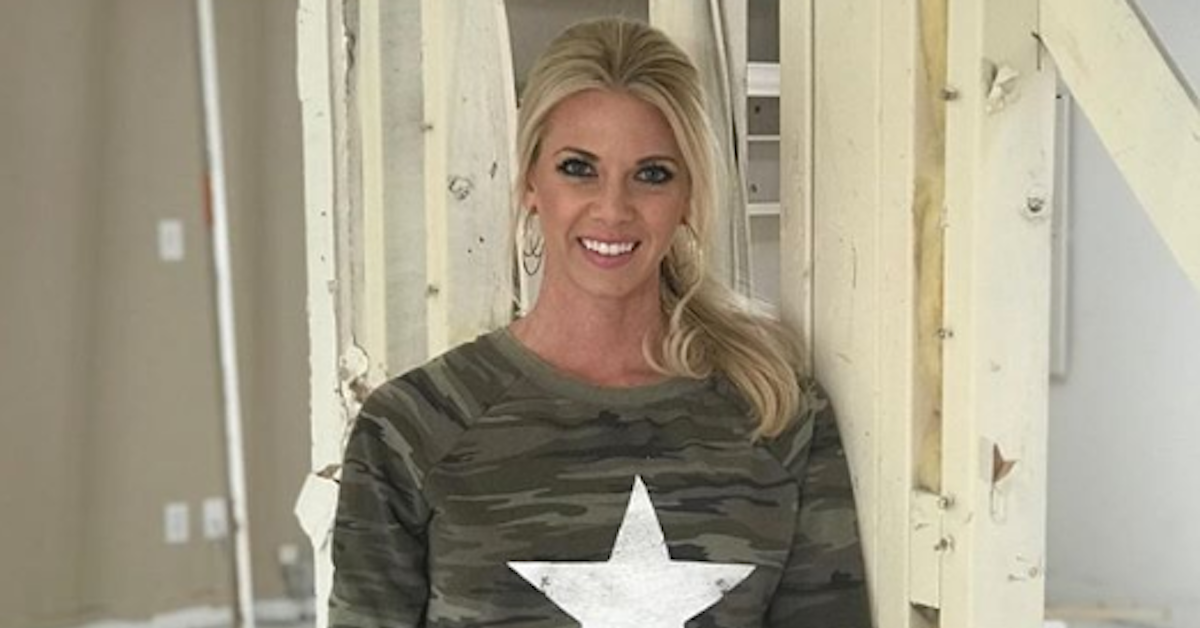 If you love HGTV's Flip or Flop franchise — which now has offshoots in Los Angeles, Chicago, Atlanta, and Nashville — you're going to love their latest spin-off series, Flip or Flop Vegas, which just began airing its third season last week.
Article continues below advertisement
Fans can't get enough of the show, and they're taking to Twitter to voice their feels. "Love love love Vegas Flip or Flop!," wrote one person. "Super super creative couple, and I love how they always find a bargain. It makes it more realistic for people to get ideas that are affordable and beautiful."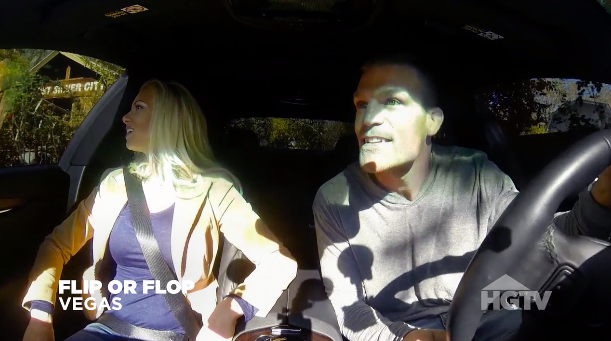 Article continues below advertisement
So while we're gearing up for this third season in the city co-host Aubrey Marunde calls "the most difficult real estate market in the country," many viewers are curious about the house-flipping duo, Aubrey and Bristol.
"We take on properties that other people won't touch and we do full renovations on them," Aubrey explained to People. "Nothing goes unturned." So, who exactly is Aubrey? Is she married and does she have kids? Read on to find out.
Article continues below advertisement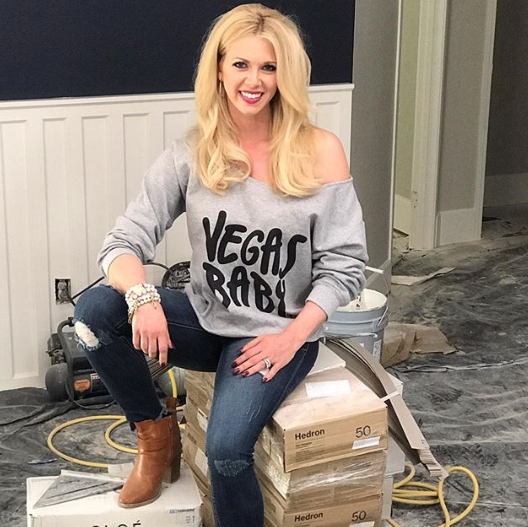 Who is Aubrey Marunde?
Although she doesn't originally hail from Las Vegas, Aubrey has been living in Sin City since she graduated from high school in Milton, Pennsylvania 18 years ago. "Love coming home to PA," she recently posted on her Instagram account after a brief trip back home.
Article continues below advertisement
With real estate in her genes (her dad is a general contractor), Aubrey committed to her new city by buying her first house at the age of 20. It wasn't until then that she decided she'd pursue renovating and flipping houses as a career. "I always knew I would own my own business," she told HGTV, "and the challenges of starting from nothing and building your business was exciting for me."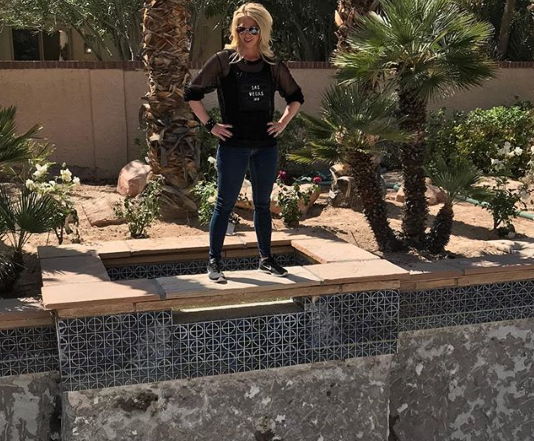 Article continues below advertisement
But that wasn't the only commitment Aubrey made to the city. After falling in love with Las Vegas so much that she decided to invest in real estate property there, the blonde beauty also found love in her adoptive city.
Who is Aubrey married to?
Aubrey first met her husband and co-host Bristol Marunde at a UFC fight in 2009, and the dynamic duo has been going strong ever since. "After watching a UFC fight with mutual friends on Memorial Day weekend in 2009," HGTV writes, "Bristol told Aubrey, a real estate agent, he was in the process of buying a house. One coffee date later, the two were inseparable."
Article continues below advertisement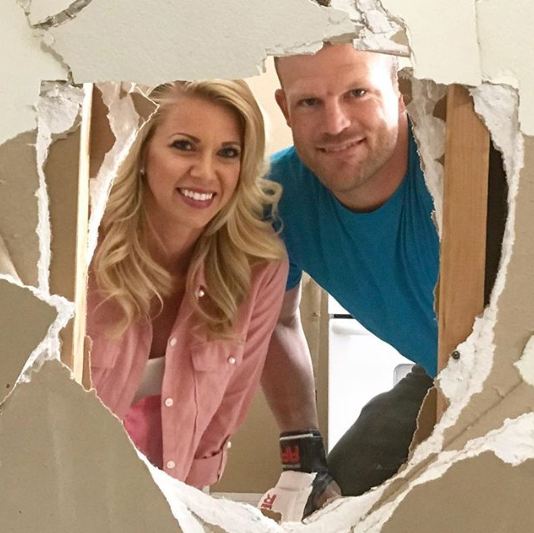 As the couple sees it, their relationship began with love at first sight. "We decided right then and there that we wanted to settle down and be together," Bristol recalls of that initial coffee date. "We laid it all out on the table about where we were in life and what we wanted and expected in a relationship," Aubrey added, "and from that day forward, it's been all about fulfilling our goals and aspirations."
Article continues below advertisement
Aubrey and Bristol have TV's most symbiotic relationship.
If relationship drama is your thing, Flip or Flop Vegas might not be the show for you. "I love Aubrey and Bristol," tweeted one devoted followed. "Great dymanic duo, they work great together, so good seriously." Another added, "You two are such a sweet couple! Really hitting your stride!" Fans love watching this couple collaborate on their real estate projects, and feel they have a model relationship.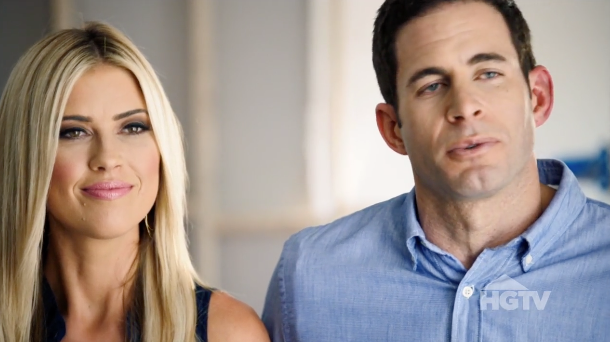 Article continues below advertisement
Aubrey brings her real estate experience to the table, finds the Las Vegas houses in need of a fix, and envisions how they could look once they're made over in her signature "Vegas Glam" style. Meanwhile, Bristol, a mixed martial arts champion (hence the UFC fight where they met), is the all-around handyman slash contractor who makes sure Aubrey's visions come to life. Talk about #relationshipgoals!
Aubrey and Bristol have two sons, Kane and Kale.
Kale, 6, and Kane, 3, are Aubrey and Bristol's best assistants. They help around their parents' real estate projects, and are even consulted when it comes to selecting paint. "Kale is just like me and pretty amazing when it comes to colors. I handed him the huge paint swatch book yesterday and said, 'I'm thinking light blue accent wall for the work house' ... He flipped through and in about 30 seconds said, 'This one!'" revealed the proud mom.
Article continues below advertisement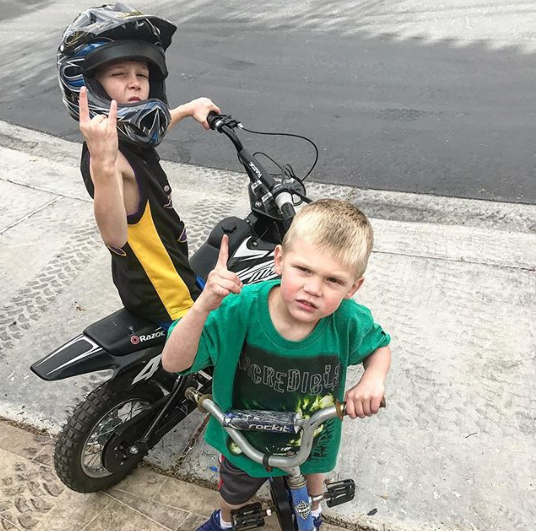 When the boys aren't helping out with Bristol and Aubrey's house-flipping ventures, they love to do gymnastics, like their mom who was on the gymnastics team at her alma mater of University of Nevada, Las Vegas. Follow Aubrey and Bristol on Instagram and you'll get to see a weekend in the life of the Marundes, along with all the sports and animals that go with it.
What are Aubrey and Bristol's net worth?
With her career as a real estate agent and designer who boasts more than 150 renovations in her portfolio, Aubrey's worth is nothing to sneeze at. Her husband's days as a professional MMA and UFC fighter also helps when it comes to the family's wealth. Together, Aubrey and Bristol have an estimated net worth of $5 million.
If you have a house in Vegas that you'd like Aubrey and Bristol to flip, check out their company Alter Luxury. New episodes of Flip or Flop Vegas air Thursdays at 9 p.m. on HGTV.