Who Is Aubrey Paige Petcosky? Meet the Influencer and Model Who's Dating Ryan Seacrest
Aubrey Paige Petcosky is an influencer, model, and all-round bombshell. She also happens to be dating Ryan Seacrest! Here's what we know about her.
Thanks to the reach of Instagram, it can be difficult to keep up with all the influencers on the platform. Fans have taken a special interest in model and influencer Aubrey Paige Petcosky, who goes by just Aubrey Paige on social media, following rumors (and then confirmation!) she was dating Ryan Seacrest.
Article continues below advertisement
As we all know, there's more to a woman than her romantic partner. Keep reading for everything you'd ever want to learn about Aubrey Paige,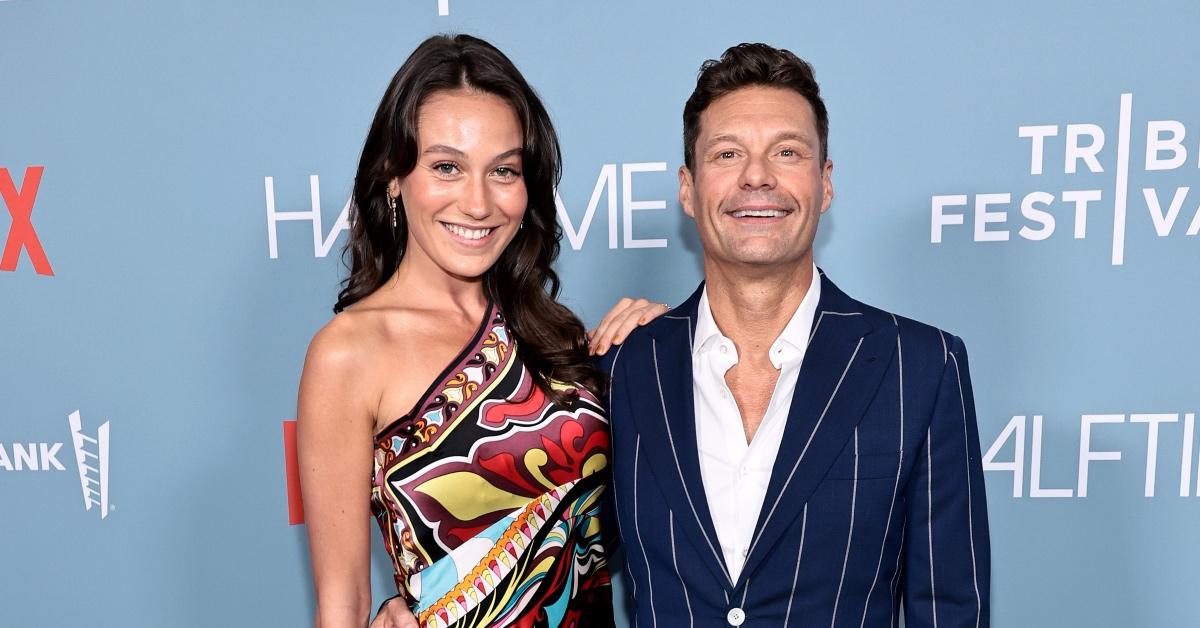 Article continues below advertisement
So, who is Aubrey Paige Petcosky?
According to her Instagram bio, Aubrey lived in cities like New York and Austin before starting a new chapter in Los Angeles. A workout lover, she frequently takes it to TikTok to share top tips on different forms of exercise. She also posts short clips on her latest beauty and wellness obsessions, recommending skincare and hair products in equal measure.
In a TikTok clip shared on April 11, 2020, Aubrey revealed that she chose to go on a gap year before enrolling into college. As she added, she didn't quite realize how hard it would be to go through the college admission process when making the decision. According to her LinkedIn profile, Aubrey received an associate's degree in fashion marketing from Austin Community College in 2019.
Article continues below advertisement
She celebrated her big move to Los Angeles on Facebook in 2021, writing, "Cheers to a new chapter in my favorite city It wasn't easy getting back out here post Covid, but after a year of reflecting and resetting I finally got my butt back out to LA! I could not have done it without my incredible parents."
Article continues below advertisement
Aubrey Paige's career isn't limited to modeling — she's also an aspiring screenwriter.
In March 2022, Aubrey shared a photo to Instagram of a script. There is a pen covering strategic points on the page, but the subheader is clearly visible: "Written by Aubrey Paige Petcosky, Based on Real Events." With her boyfriend, Ryan, being a known producer, could we see a new E! series based on Aubrey's work in the years to come?
Article continues below advertisement
Aubrey Paige is one of five siblings.
Aubrey's siblings, sisters Riley and Halley and brothers Elliot and Ethan, make frequent appearances on her Instagram page.
On Sept. 25, 2022, Aubrey posted a reel of her partying with her sisters in Las Vegas. She wrote in the caption, "Did someone say sisters reunion in Vegas !?!? Thank you @iheartradio for such a memorable weekend watching some of our favorite artists like Pitbull, Lionel Richie, Avril Lavigne, Diddy, Halsey, Megan Thee Stallion and of course getting to watch my man host it all 😍 Absolutely one for the books ❤️‍🔥"
On May 8, 2022, she wished her mother a happy Mother's Day, writing, "Happy Mother's Day to this icon who raised us 5 kids like the ultimate boss with an abundance of love, laughter, and support 💗🙏💁🏽‍♀️ Blessed to be your daughter mama 🥰"