Who Is Ryan Seacrest Dating Now? He's Still Going Strong With This Model
Who is Ryan Seacrest dating now? The star has had a number of high-profile girlfriends over the years, but who is his latest flame?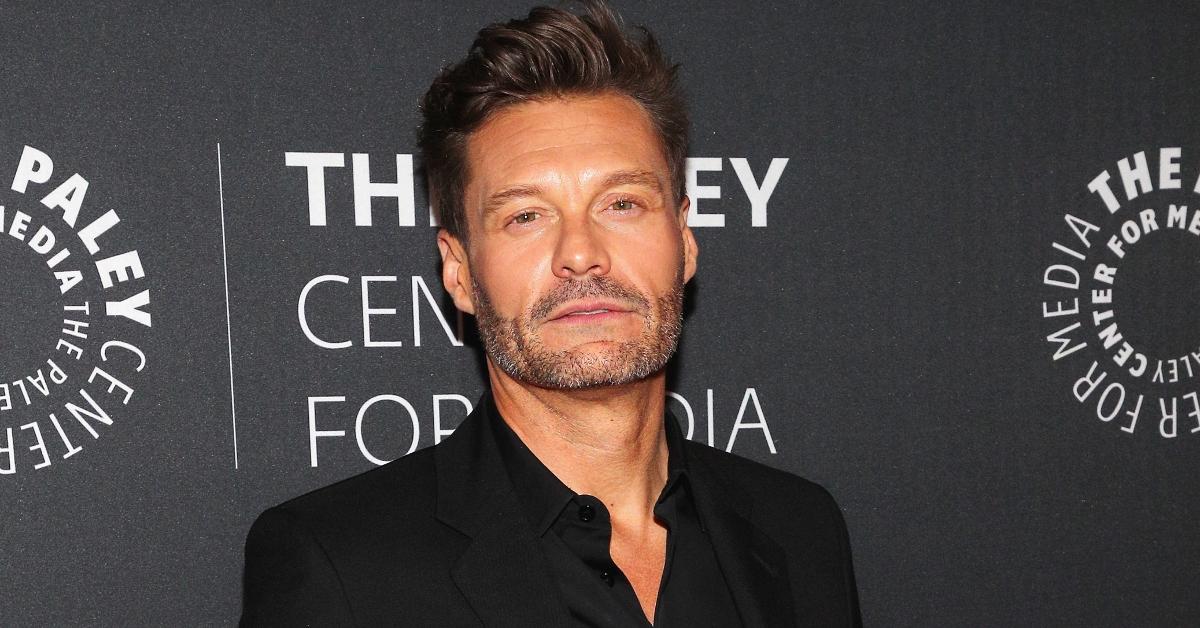 As host of American Idol, Live with Kelly and Ryan, On Air With Ryan Seacrest, and more, media personality Ryan Seacrest is a seriously busy guy. With so much going on in his professional life, fans have likely wondered how/if he has time for a significant other.
Article continues below advertisement
Thankfully, in the past, Ryan has given more than a few hints about his romantic life, but the question remains: who is Ryan dating now? Let's take a closer look.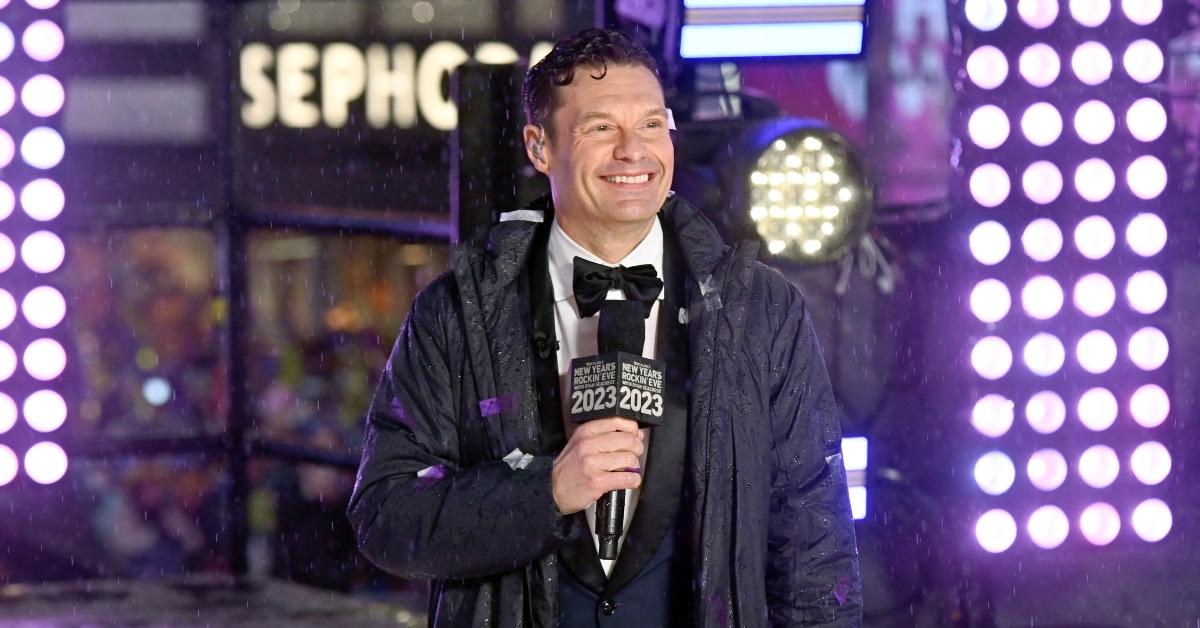 Article continues below advertisement
Who is Ryan Seacrest dating now?
Ryan Seacrest was first spotted with a mystery woman during a quick getaway to Cabo San Lucas, Mexico in the last week of June 2020.
Fast-forward to June 2021, and rumors started swirling that Ryan was dating an influencer named Aubrey Paige Petcosky. These reports stem from photos published by MailOnline on June 11 showing the couple at New York's west side highway Heliport.
On New Year's Eve 2021, the couple publicly confirmed their relationship — via an Instagram post by Aubrey. "Safe to say the best part of 2021 was meeting the most incredible man 😍🙌🏼Wishing everyone love, happiness, safety & healthy in 2022 🥂," she captioned a pair of photos of herself and Ryan.
Article continues below advertisement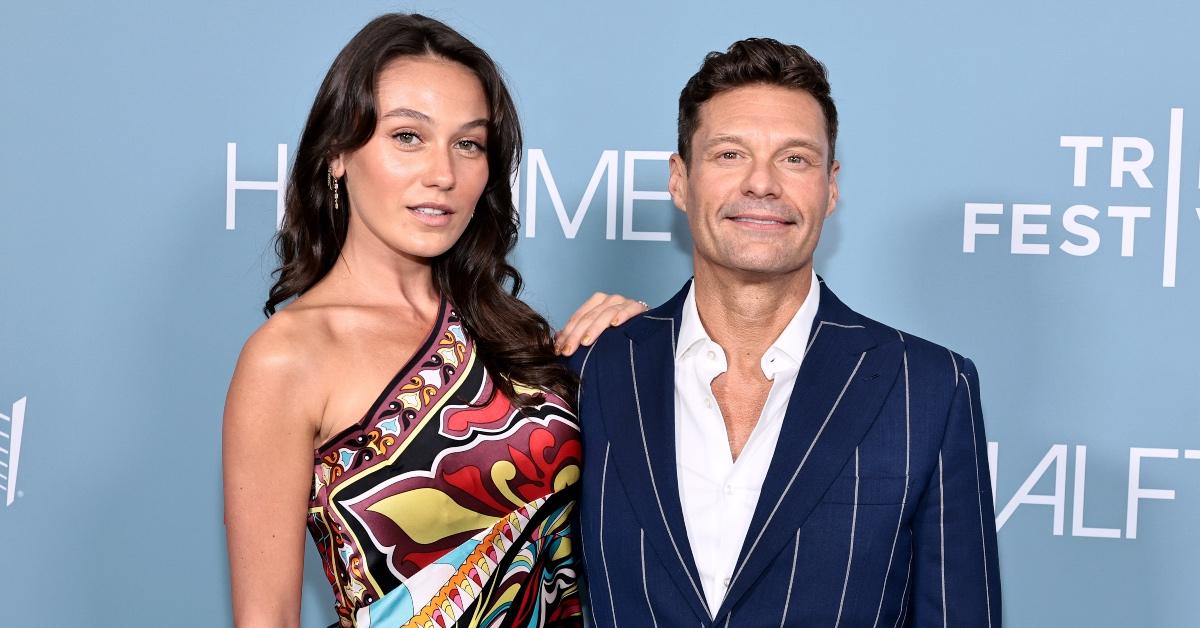 Aubrey has since won the approval of Ryan's co-worker Kelly Ripa. "If you two break up, I'm going into seclusion. I am so fond of her," Kelly told Ryan of Aubrey on Live with Kelly and Ryan in April 2022, per Us Weekly.
The duo are still going strong, most recently celebrating Aubrey's 25th birthday together in November 2022 with a sweet Instagram post.
Article continues below advertisement
Ryan also dated Julianne Hough in the past.
Ryan dated Dancing with the Stars alumni Julianne Hough for three years between 2010 and 2013. Although it is unclear how the duo met, they gushed about each other constantly. In an interview with InStyle in 2012, Julianne revealed that she was "nervous" about dating someone "influential."
She said, "I'm very in love, and it feels great. I feel like I'm more comfortable in my own skin. You see me instead of all the makeup and hair."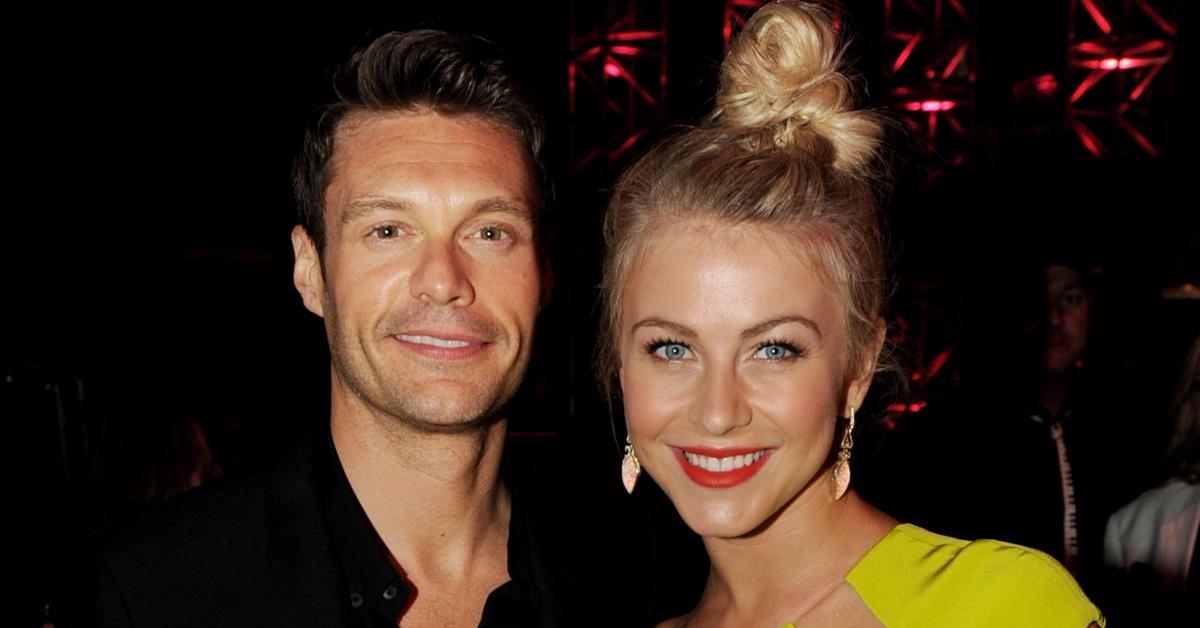 Article continues below advertisement
A source told Us Weekly that they eventually called it quits because Julianne "couldn't handle" Ryan's ever-busy schedule.
"Work always, always came first [for Ryan]," the source said. Both parties moved on rather quickly: Julianne, to her now-ex-husband Brooks Laich, and Ryan, model Shayna Taylor.
Ryan Seacrest was on-and-off with ex Shayna Taylor for seven years.
Ryan dated model and wellness influencer Shayna Taylor on and off for seven years before they broke up for good in summer 2020.
Ryan and Shayna first met at a prominent restaurant in Los Angeles in 2013. Charmingly enough, the star felt too shy to approach Shayna without any pretense. Instead, he asked one of their mutual acquaintances to subject her to a brief quiz about her dating life and relationship status before eventually making his way to the table only to pull the hairband off her wrist.
Article continues below advertisement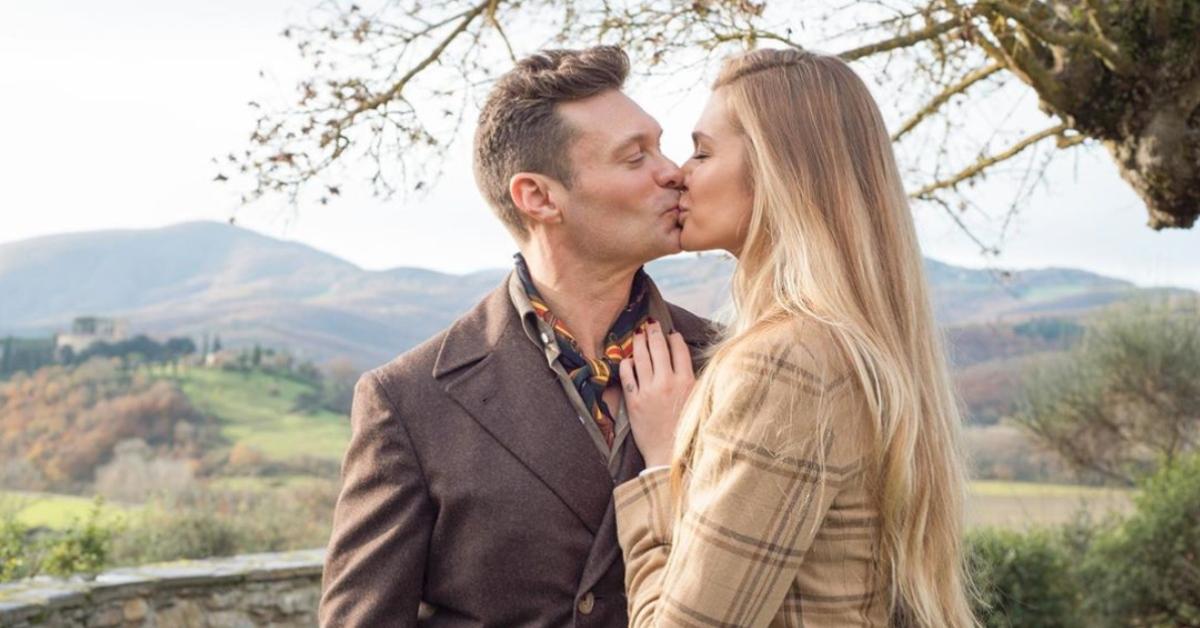 Ryan and Shayna broke up for the first time in late 2014, only to reunite in 2017. They split up once more in February 2019. They started dating again in August 2019, having spent a few days together in Positano, a village located near the Amalfi Coast in Italy. They celebrated their third anniversary on May 1, 2020, but later broke up for a final time in June.