'Live With Kelly and Ryan' Will Be Back on Labor Day — but Will There Be a Studio Audience?
'Live with Kelly and Ryan' took a break from having a studio audience. But will the show be live again anytime soon? Here's what we know.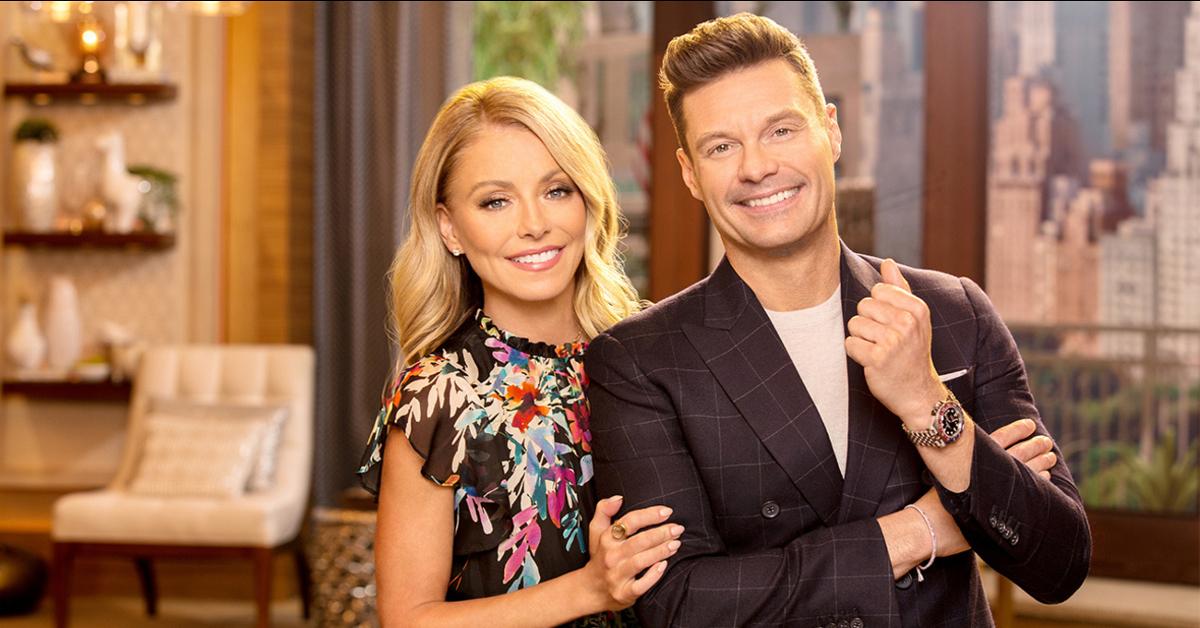 The COVID-19 pandemic affected a variety of different businesses, including entertainment programs with live audiences. For companies like the UFC and WWE that rely on live gates for big bucks, there were huge financial implications. But there was also another big consequence. It was jarring for viewers at home to watch their favorite shows without the roar of the crowd, which they've grown accustomed to for years.
And fans of Live With Kelly and Ryan want to know: When will it be "live" once again? They want to see Kelly Ripa and Ryan Seacrest back in the studio with a full audience.
Article continues below advertisement
When will 'Kelly and Ryan' be live again?
The long-running daily morning show has been on air since 1983 with a variety of different hosts throughout the years. While it's difficult to imagine that a daily show with an upbeat vibe that primarily focuses on human interest stories and airy interviews had any behind-the-scenes drama, Live has seen its fair share of drama and controversy.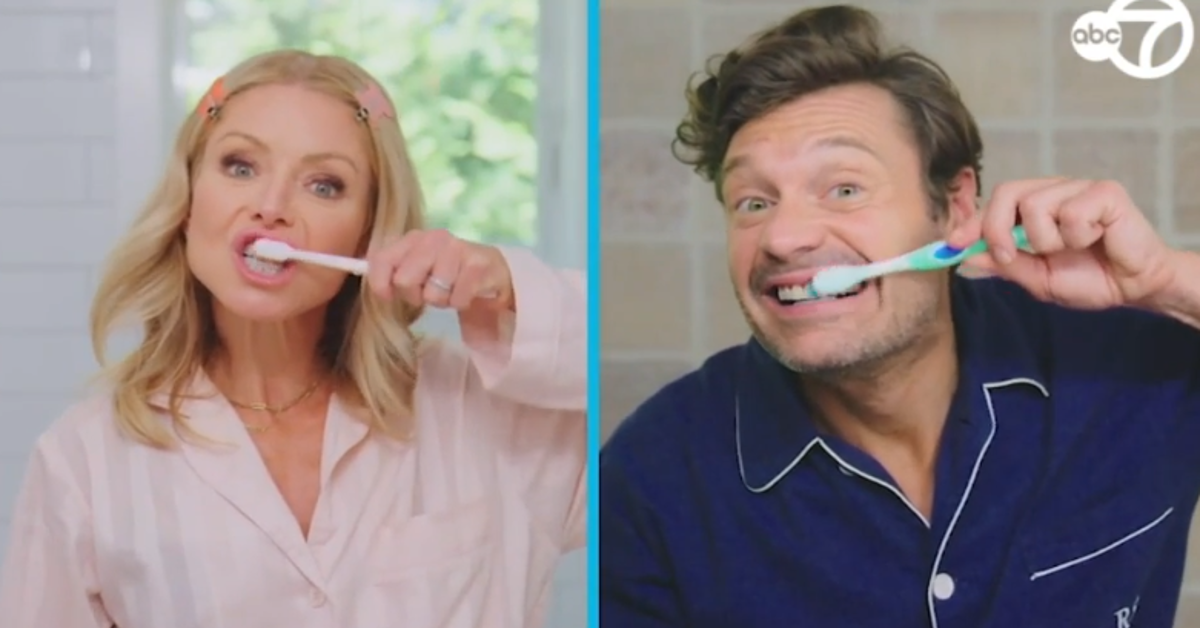 Article continues below advertisement
Typically this type of drama occurs whenever there's a change in hosts. Years ago, Kelly Ripa worked alongside Regis Philbin and took over the place of Kathy Lee. After Regis's departure, Kelly found a permanent co-host in Michael Strahan, but the two apparently had a bitter fallout when the former New York Giants defensive end left Live! for Good Morning America.
Filling in for Strahan was the host-of-everything, Ryan Seacrest. He and Kelly have hit things off swimmingly, and fans had positive reactions to the pair.
When the COVID-19 pandemic hit, Live With Kelly and Ryan moved away from a live audience structure and only taped shows in front of necessary members of the production team.
Article continues below advertisement
So the "live" aspect was missed. However, Kelly and Ryan will return to their New York studio. The only question is: When will it be in front of a bonafide live studio audience?
Article continues below advertisement
In the past, folks who wanted to go and see the show in person were given the ability to book tickets in advance. Visit this link here to learn more.
The live show tickets are typically made available about two months in advance. And although the show is called "live," it's still taped. But as for when the show will begin taping with a full live audience again? It's hard to tell.
Article continues below advertisement
The good news is that Free Tours by Foot has indicated that fans will need proof of vaccination once they are able to apply for tickets, which probably means the show's getting closer to allowing audience members back in the studio. However, there's no date set for the audience return yet.
Article continues below advertisement
There's also no mention of a live studio audience in press releases either.
WNYPapers reported that the show will be kicking off its latest season with a "Labor Day Backyard Party" along with a slew of high profile guests planned for the month: "Jessica Chastain, Regina Hall, Jake Gyllenhaal, Demi Lovato, Jeff Daniels, Diane Lane, Gabrielle Union, Amanda Peet, Anderson Cooper, Vanessa Hudgens, Dulé Hill, Padma Lakshmi, Chandra Wilson, Rachael Harris, Ben Platt, Jason Biggs, and Vanessa Lachey," are some of the guests expected on the program.
Article continues below advertisement
Are you excited to check out the latest season of Live With Kelly and Ryan? Or are you only interested if you could check out Ryan Seacrest's loafers in person?