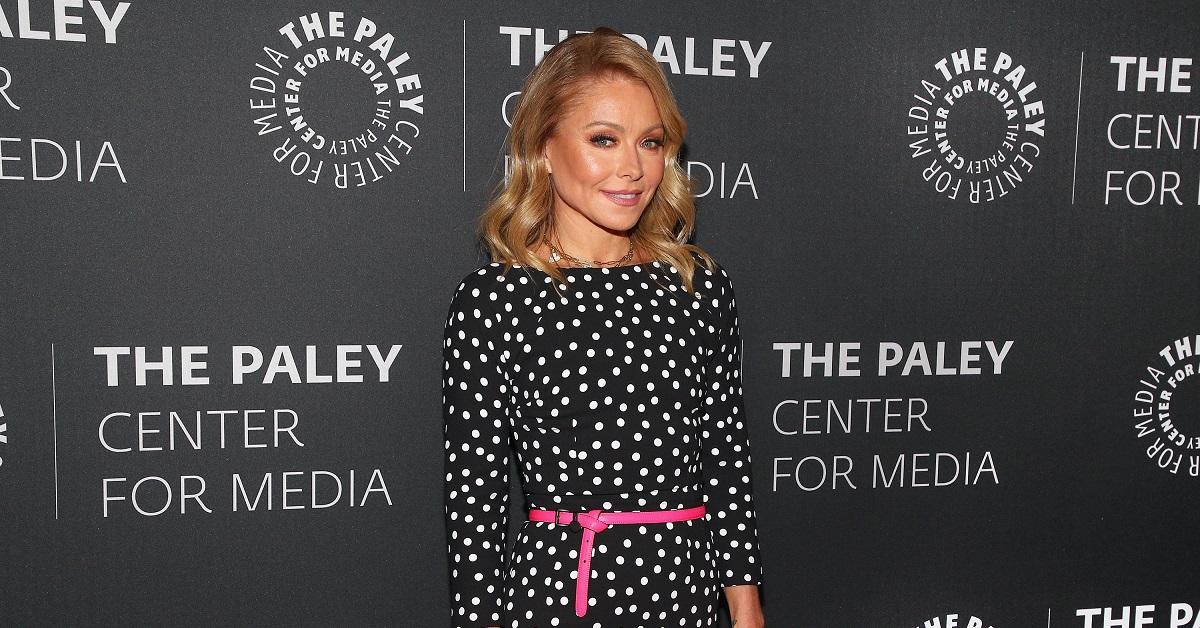 Kelly Ripa Is Not Happy About Criticisms of Her Personal Grooming on 'Live'
Kelly Ripa has been hosting 'Live' for more than a decade, and some wonder whether the host is preparing to leave sometime in 2020.
Over the past 20 years, Kelly Ripa has become a fixture of daytime talk shows. The host has gone through a number of co-hosts on Live during that time, but she has been a constant, and mostly a fan favorite. Now, though, some are concerned that Kelly may be preparing to leave Live sometime in 2020, even as she continues to film the show remotely alongside Ryan Seacrest.
Article continues below advertisement
Is Kelly Ripa leaving 'Live' in 2020?
Although she and Ryan have been filming the show from home for months now, Kelly has given no indication that she's preparing to leave. She seems to have adjusted to the new show format, although she doesn't have much time for those who critique her and Ryan's appearance on the program. In the studio, they had makeup teams, but at home, they are in charge of making sure they look camera ready.
Article continues below advertisement
Kelly Ripa recently clapped back at critics of her at-home look.
Earlier in August, Kelly responded to an Instagram commenter who said that Kelly and Ryan had been displaying a "lack of personal grooming" on the show as they film from home. The comment came on a video that Kelly shared of Kelly and Ryan brushing their teeth and getting dressed in preparation for the upcoming season of Live.
"I mean it's a nationally televised show. And I have to get dressed for every Zoom work call so why can't you guys," the commenter continued. Kelly responded quickly, saying "we are dressed. FCC rules not mine," and then added that she would "bring it up at the next meeting."
Article continues below advertisement
Kelly Ripa has addressed criticisms of her remote appearance before.
In May, Kelly was told that she and Ryan looked "shiny" while filming Live from home. The critique was focused on their ability to put their own makeup on, but Kelly said that her appearance was one of the things that didn't matter anymore in light of the coronavirus pandemic.
"First of all, let me just say, to people commenting about our appearance, 'How dare you and you're lucky that we actually put clothes on. It's harder than you think to roll out of bed and come to a TV show,'" she said.
Article continues below advertisement
Kelly Ripa was filming the show from the Caribbean.
Kelly also got some flack from fans for misleading viewers about where she had been filming Live from. As it turns out, when the coronavirus lockdowns started, Kelly was on vacation in the Caribbean with her family. As a result, she filmed the show remotely from her vacation spot for several months before admitting that was where she was.
This led to some criticism online. After all, many fans were likely jealous that Kelly was getting the chance to spend her quarantine in such an ideal location. Although she may get frustrated by viewers' criticisms of her appearance or her location, it seems like Kelly is planning to be on Live for the long haul.