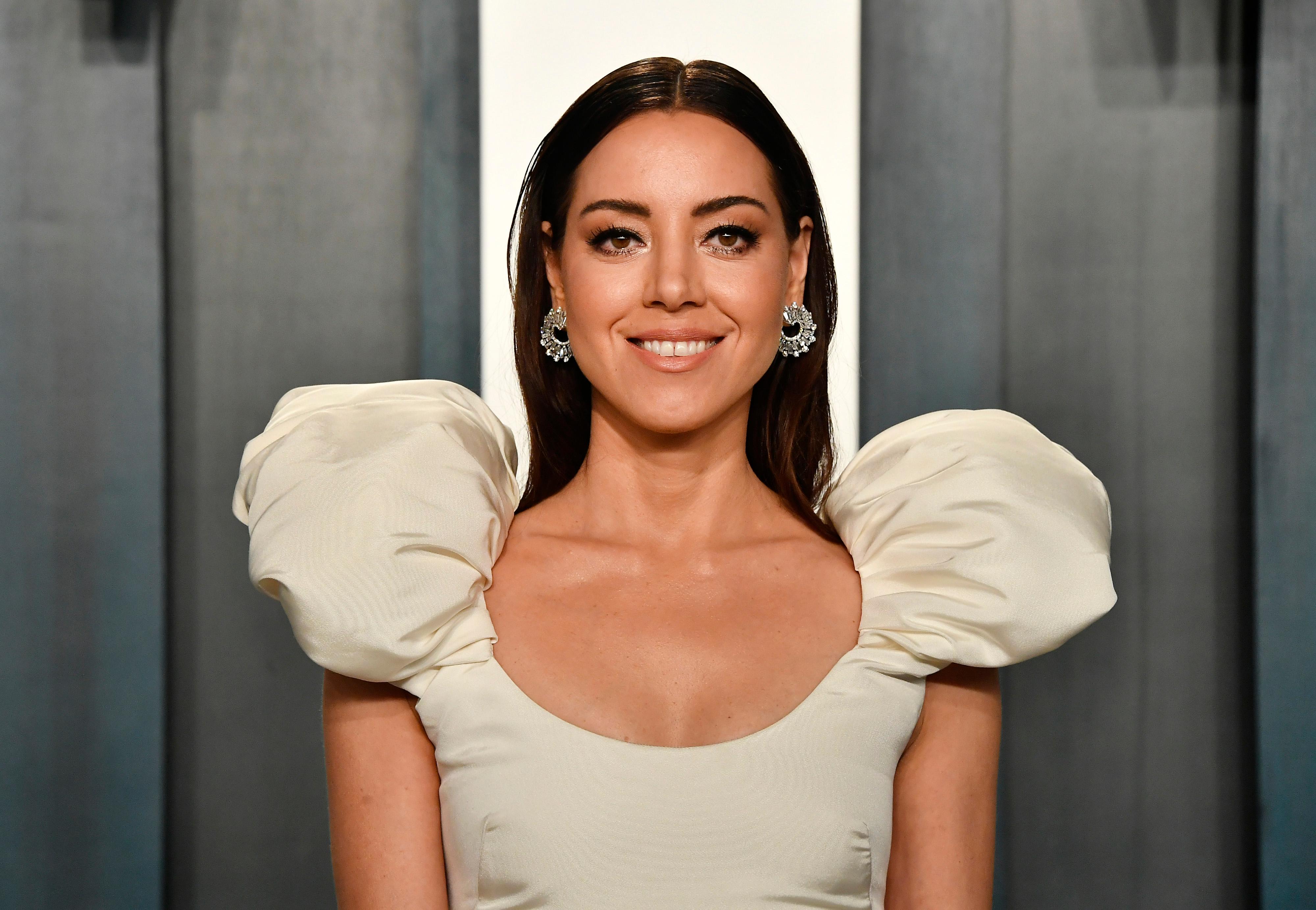 Aubrey Plaza Is Everyone's Favorite Lesbian in 'The Happiest Season'
Over the years, Aubrey Plaza has gained a sort of cult following thanks to her roles in different big box and indie films and, of course, as April on Parks and Recreation. With each role, she has wormed her way into the hearts of many and, more often than not, the topic of her sexuality comes into question.
Article continues below advertisement
While it's never a good idea to speculate on someone's sexuality or what their preference is, Aubrey is someone who has never been shy about where she stands. With her role as a fan-favorite character in Hulu's same-sex rom-com The Happiest Season, she has once again ignited the flame of curiosity in people.
Article continues below advertisement
Aubrey Plaza's fans are curious about what her sexuality is.
In a 2016 interview with The Advocate, Aubrey admitted that she's into men and women. It's something she has been pretty open about over the years, whether it was outright admitting it or at the very least alluding to it. And she totally gets that people have wondered about her sexuality on and off from time to time.
"I know I have an androgynous thing going on, and there's something masculine about my energy," she said at the time. "Girls are into me — that's no secret. Hey, I'm into them too. I fall in love with girls and guys. I can't help it."
She also shared that her sister is a lesbian and she grew up in a household that was open about such things, which made it easier for her to embrace that part of herself.
Article continues below advertisement
Is Aubrey Plaza dating anyone?
Although other aspects of Aubrey's life are like an open book, her dating life is a little more low-key. As a celebrity, she has every right to want to keep some parts of her life as private as possible. But she has been dating screenwriter Jeff Baena since 2011.
Even though they aren't one of those celebrity couples you often see caught by the paparazzi, they aren't secretive about their relationship. They're just more low-key, which you can't really be mad at.
Article continues below advertisement
They've also worked together on different movies, including Life After Beth, Joshy, and The Little Hours, the latter of which she co-starred in and produced. In 2017, they told IndieWire that, while they have collaborated on projects, they have their own ideas about their individual career moves and Jeff does his best to step aside and give his input only when asked.
Article continues below advertisement
She thinks her character should have gotten the girl in 'The Happiest Season.'
In The Happiest Season, Aubrey plays an ex-girlfriend, Riley, to one of the main characters, Harper. In the movie, she bonds with Harper's new girlfriend, Abby, who is at the helm of Harper's well-to-do family while Harper stays firmly in the closet. Abby and Riley engage in some major flirtations, to the point that fans are now calling for the movie to have an alternate ending where Riley and Abby end up together.
And Aubrey agrees. In a YouTube video with The Happiest Season co-star Daniel Levy, Aubrey spoke about the fan reception to her character's would-be romance and she agreed that her character should have ended up with a happily ever after of her own instead of Harper. That could also just be Aubrey trolling everyone, but it only added to the questions of her sexuality in real life.