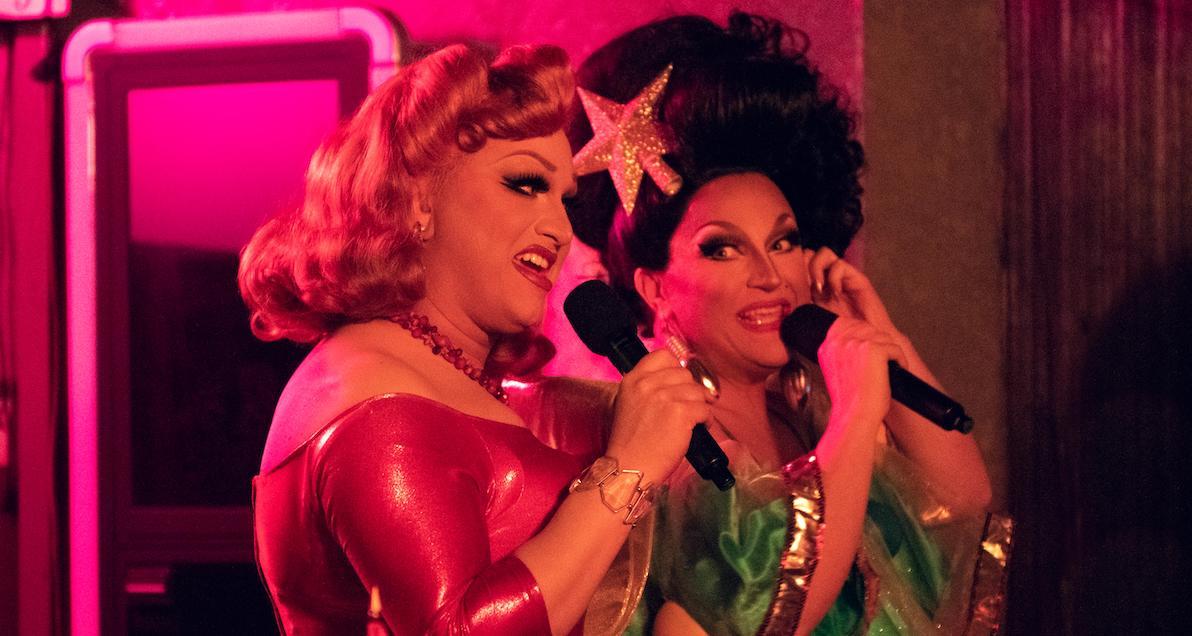 These Are the Queens Who Steal the Spotlight in 'Happiest Season'
'Happiest Season' features many Hollywood stars in addition to a couple drag queens you may know from 'RuPaul's Drag Race.'
The long-anticipated Hulu holiday film, Happiest Season, is finally out (of the closet) and has some fun unexpected drag queen cameos. The film itself was eagerly anticipated as a mainstream romantic lesbian comedy starring gay Hollywood icons like Kristen Stewart and Dan Levy.
Article continues below advertisement
However, once we learned that there were some drag queen cameos, we really couldn't resist the charming holiday flick! So who are the drag queens featured in Happiest Season, and where might we recognize them from?
'RPDR' stars Jinx Monsoon and BenDeLaCreme perform in 'Happiest Season.'
In easily one of the most memorable scenes in the movie, RuPaul's Drag Race stars Jinx Monsoon and BenDeLaCreme do what they do best and brought some drag to the holidays.
But there's more to Jinx and BenDeLaCreme than their Drag Race history, or herstory as Drag Race fans might say, and it's definitely worth learning more about them.
Article continues below advertisement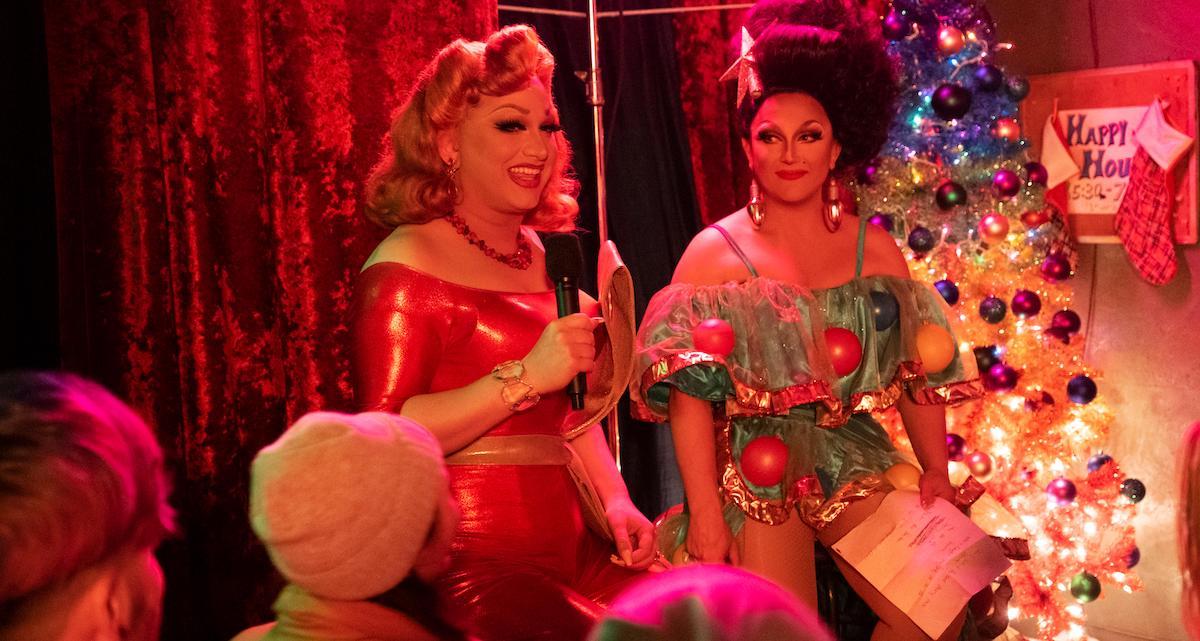 Happiest Season co-creator Clea DuVall met BenDeLaCreme, or DeLa, as fans affectionately call her, and Jinkx backstage at a RuPaul's Drag Race Christmas show.
Clea is a fan of the show, and after meeting them, she knew she had to create a role for the drag queens in her upcoming film.
Article continues below advertisement
About halfway through the movie, both DeLa and Jinkx riff on the mic at a gay bar singing and playfully roast the audience, which includes Kristen Stewart's character, Abby.
The queens do what they do best and playoff Abby's downcast state after she had to hide her relationship from her closeted girlfriend's family. DeLa and Jinkx were able to get creative and have a lot of fun with the role.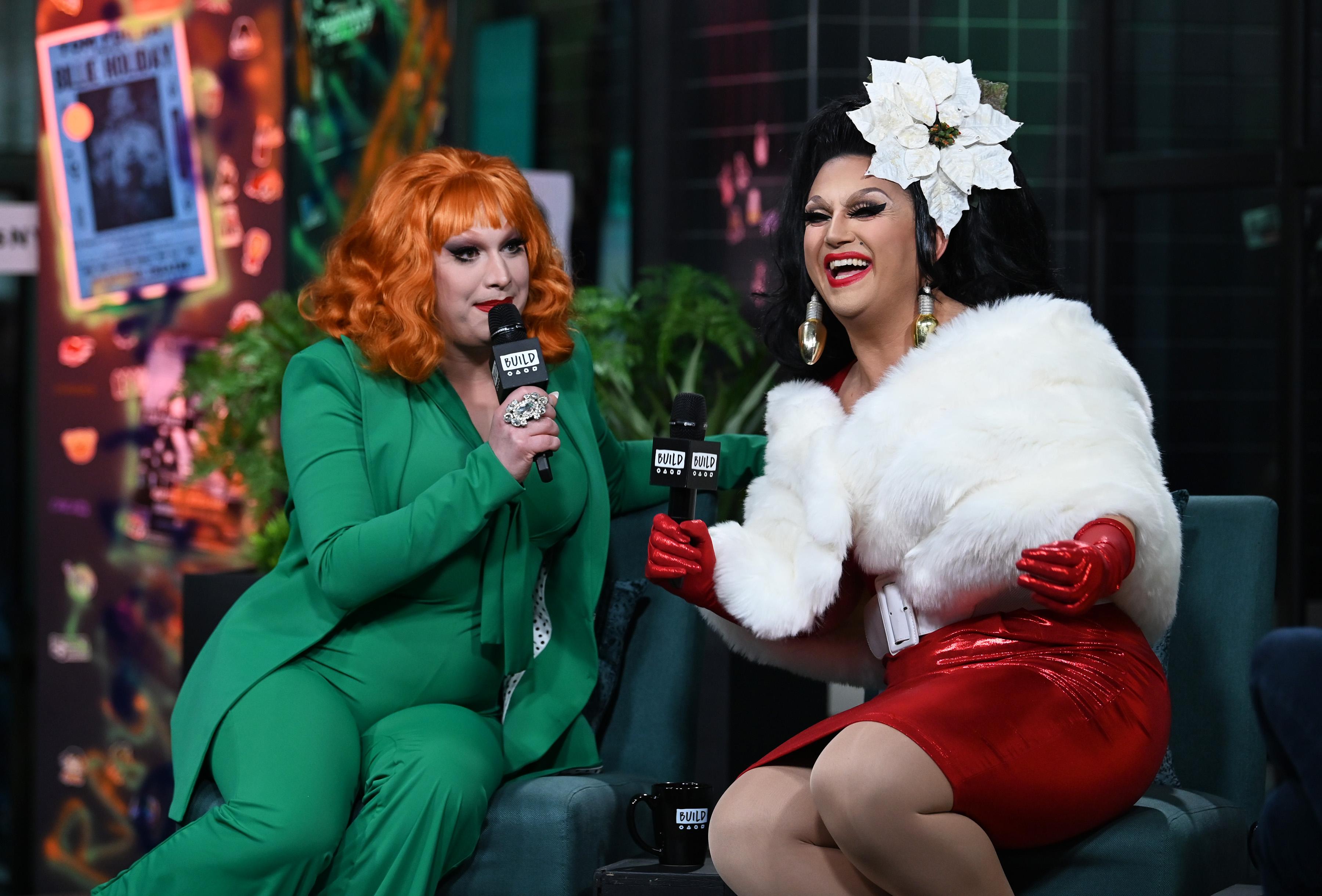 Article continues below advertisement
"Jinkx and I met a couple of days prior [to filming] and started playing with it and tossing some ideas around," DeLa told Entertainment Weekly of her role. "We wanted to give Clea a bunch of options. We thought she'd just tell us what she didn't like and to pull back. And, then, she didn't!"
Jinkx Monsoon has acted before stealing the spotlight in 'Happiest Season.'
Yes, Jinkx won RuPaul's Drag Race Season 5, but that's not all there is to know about her.
Her real name is Jerick Hoffer and she grew up in Portland, Oregon, and performed drag for the first time at age 15!
Article continues below advertisement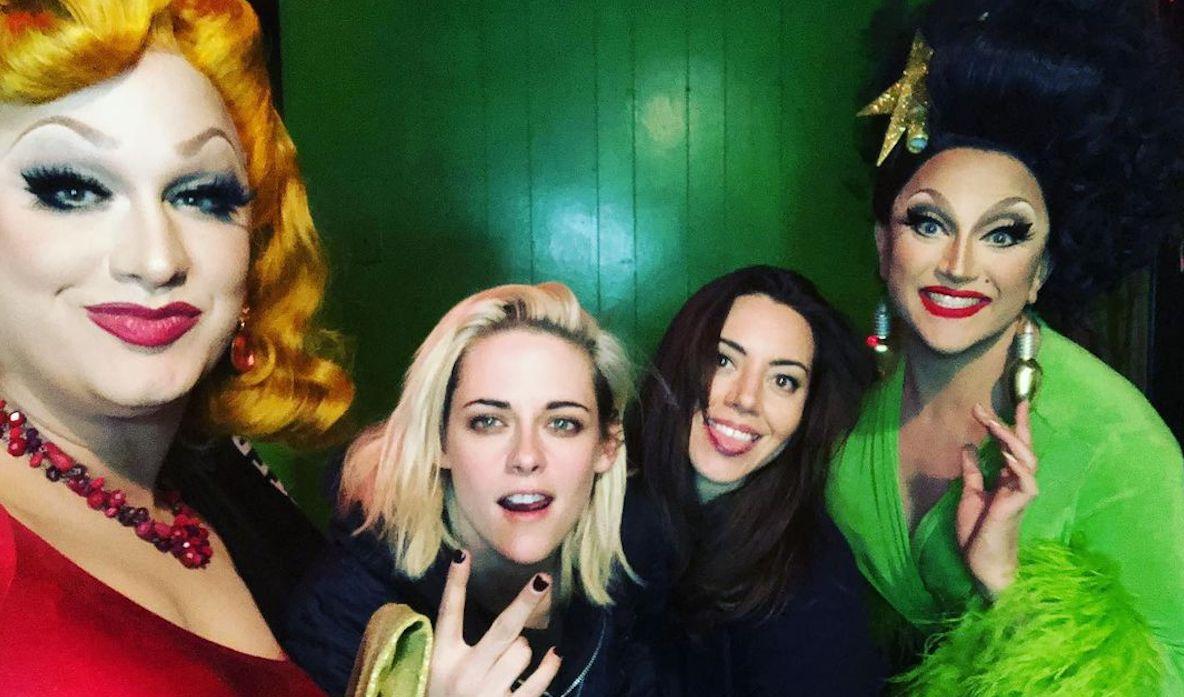 She also worked her way through college, gaining a BFA for theater, and she performed in several musicals in Seattle theaters. She advanced her acting career and currently voices the character, Emerald, in Steven Universe. Jinx also made a cameo in the Netflix series, AJ and the Queen.
Article continues below advertisement
Drag queen BenDeLaCreme is making somewhat of a debut in 'Happiest Season.'
DeLa is one of the most adored drag queens to grace the stage of RuPaul's Drag Race, having appeared in both Season 6 and All-Stars Season 3, and winning the title of Miss Congeniality.
However, unlike Jinkx, DeLa hasn't done as much acting outside of appearing on the show.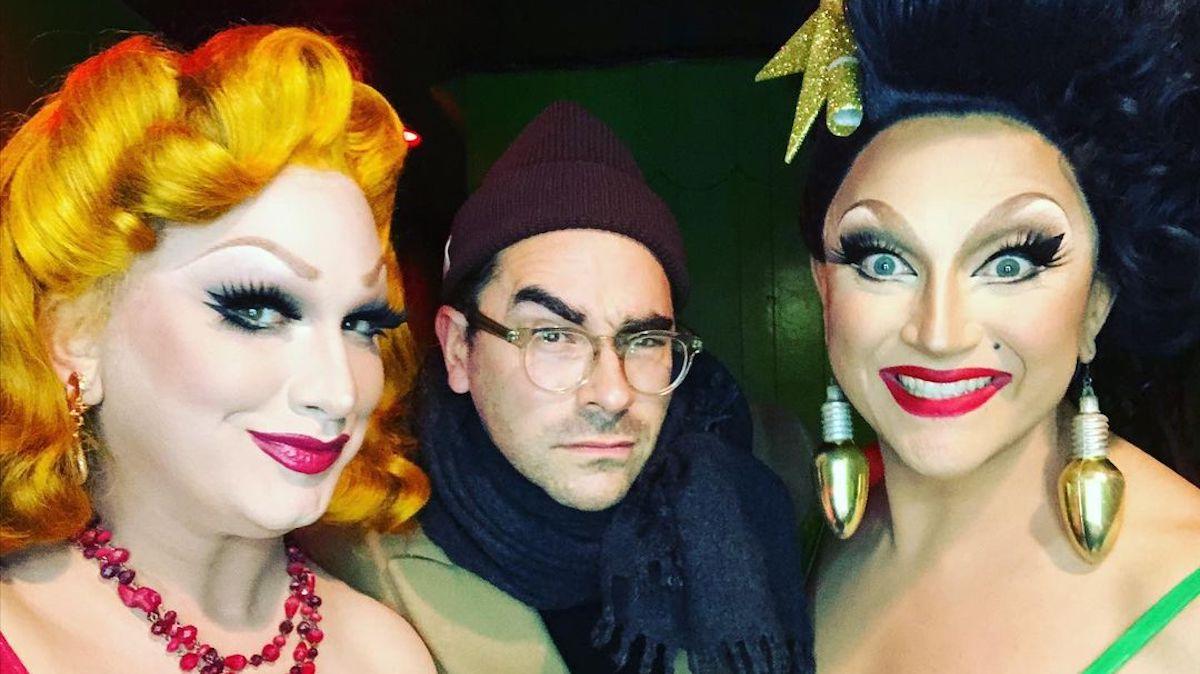 She also notoriously stays out of the drama, and actually eliminated herself in All-Stars Season 3 after winning five out of six challenges because she was tired of the produced drama.
Watch Happiest Season on Hulu starting November 26th.