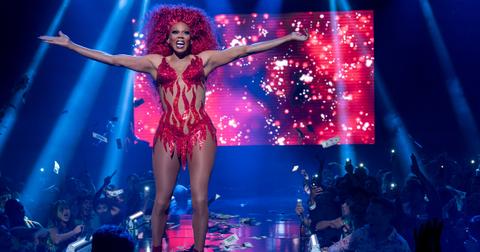 Check Out the 22 'Drag Race' Legends That Will Appear in RuPaul's 'AJ and the Queen' Netflix Series
By Gabrielle Bernardini

Updated
RuPaul is taking his next project off the runway and to the highway. His new Netflix series AJ and the Queen follows a down and out drag queen, Ruby Red, who is traveling across the country in an RV. But, Ruby is not alone on her journey. A 11-year-old orphan, AJ (Izzy G.), stows away and the two embark on a hilarious trip across the country, traveling from gig-to-gig.
"My character parents an 11-year-old child, so I was able to really emotionally revisit myself as a kid. It was a trip. I've never done anything like that before. It was the most challenging thing for me as an actor and as a human," RuPaul told Judge Judy Sheindlin in an August profile with Interview.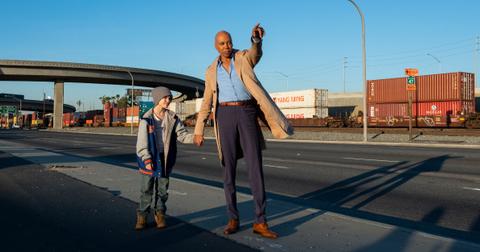 He continued: "The big thing for me is that I wish I'd learned how to process feelings earlier. The human body is kind of like a computer program, and a lot of the feelings that I felt were based on the experiences I'd had. Knowing that feelings are not facts was a message I wish that 11-year-old Ru had heard."
Not only is the Drag Race host starring in the 10-episode series, but he also co-created and co-wrote AJ and the Queen.  If you watch the trailer for the anticipated Netflix series, you may recognize a few other Queens ....  
The cast of Netflix's AJ and the Queen will feature 22 Drag Race legends!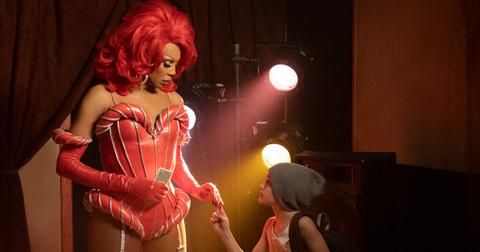 If you're a fan of the the long-running reality competition series, RuPaul's Drag Race, than you will definitely recognize a few Queens in the upcoming Netflix series. AJ and the Queen will feature 22 legends from all 10 seasons of Drag Race who will appear during Ruby's journey, playing fellow drag queen who are there to help rebuild her savings that her ex-love (Josh Segarra) and hist cohort Lady Danger (Tia Carrere) stole. 
 So, who are the real-life drag queens that will appear alongside RuPaul? Check out the list below! 
Jaymes Mansfield (season 9)
Jinkx Monsoon (season 5 winner) 
Jujubee (season 2, All Stars 1) 
Katya (season 7, All Stars 2) 
Kennedy Davenport (season 7, All Stars 3) 
Latrice Royale (season 4, All Stars 1, All Stars 4) 
Manila Luzon (season 3, All Stars 1, All Stars 4) 
Mariah Balenciaga (season 3)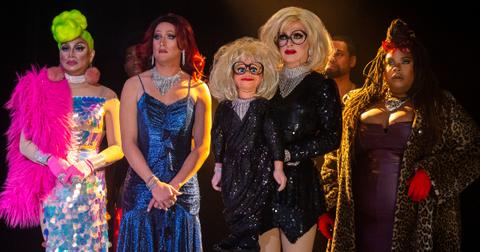 Mayhem Miller (season 10) 
Monique Heart (season 10, All Stars 4) 
Pandora Boxx (season 2, All Stars 1) 
Trinity The Tuck (season 9, All Stars 4 winner) 
Valentina (season 9, All Stars 4) 
Vanessa "Miss Vanjie" Mateo (seasons 10, 11) 
Alexis Mateo (season 3, All Stars 1) 
Bianca Del Rio (season 6 winner) 
Chad Michaels (season 4, All Stars 1 winner) 
Eureka O'Hara (seasons 9, 10) 
Ginger Minj (season 7, All Stars 2) 
Victoria "Porkchop" Parker (season 1)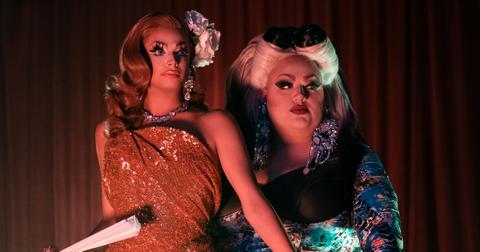 With Ruby hoping to raise back the funds to open her own club, we're sure a ton of hilarity will ensue during this epic journey.  "This show isn't about a drag queen in a kids show. This is about a kid in a drag queen's show. It's edgy, and it has some dark themes in there," Ru previously told Vanity Fair. 
Adding: "It was something I was eager to explore. To prove to myself that I'm not dead inside. I proved to myself that I could pull those emotions up. It's intoxicating." 
AJ and the Queen will premiere on January 10 on Netflix.