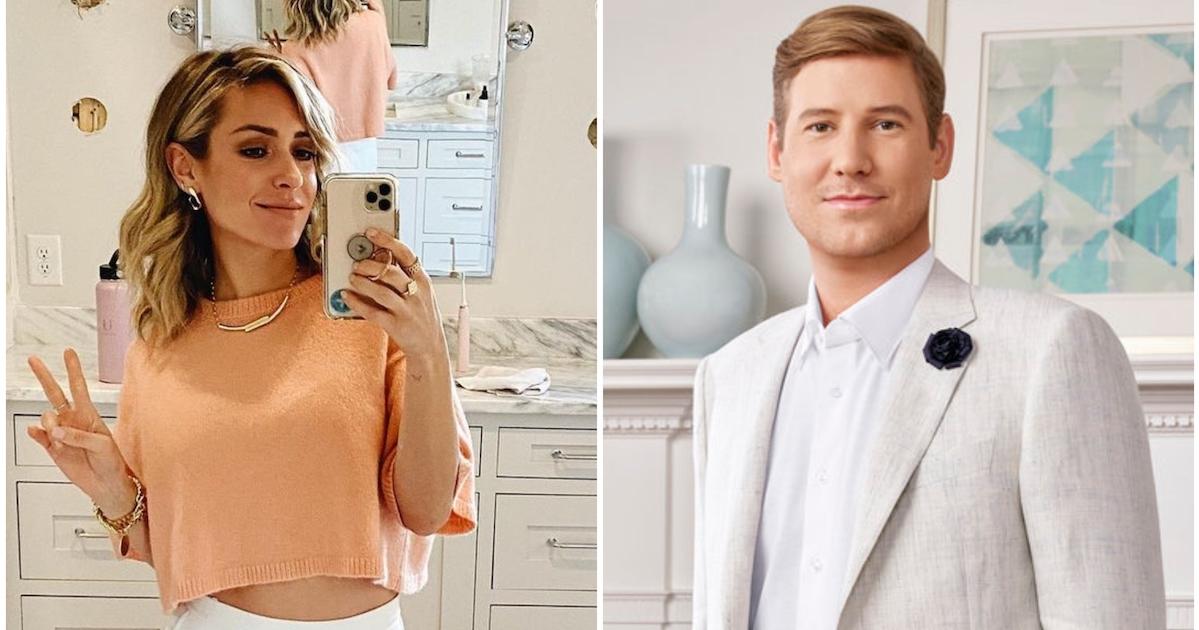 What's Really Going on Between Austen Kroll and Kristin Cavallari?
Let's face it, Kristin Cavallari and Austen Kroll have been showcasing the highs and lows of their respective relationships on reality TV for years. Kristin has been a staple on the small screen for more than a decade-and-a-half after getting her start on MTV's Laguna Beach.
Article continues below advertisement
She initially let viewers into her dating life with Stephen Colletti before having a showmance with Brody Jenner on The Hills. As her marriage to Jay Cutler began to unravel on Very Cavallari, she announced her intention to end the program (and later, to end her marriage). She's since been linked to comedian Jeff Dye.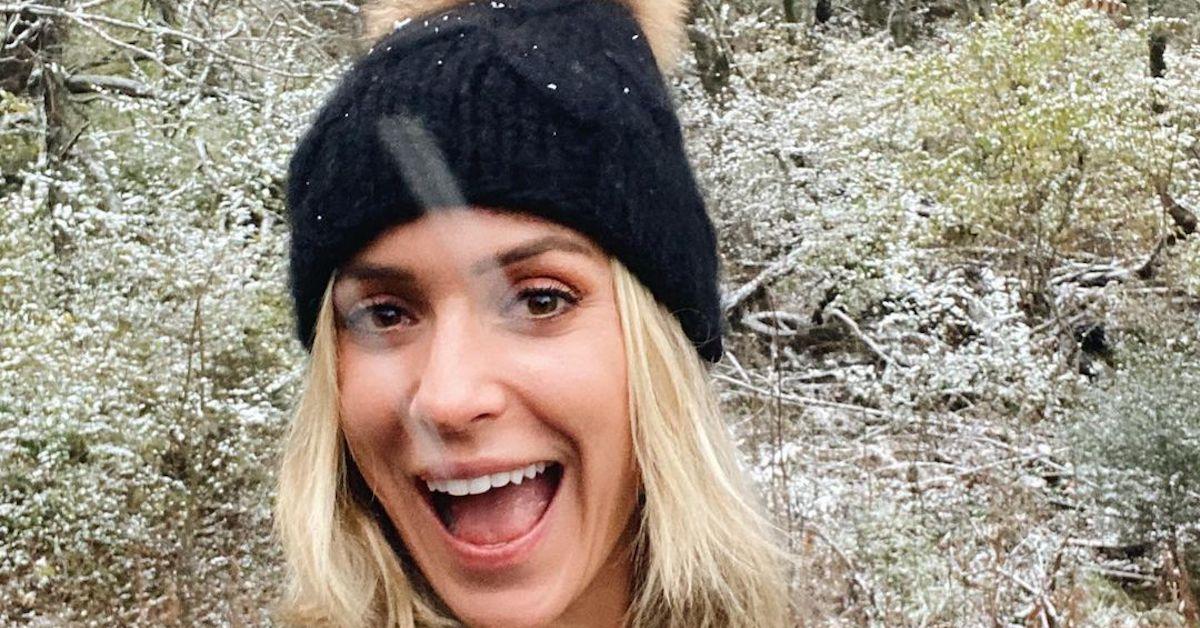 Article continues below advertisement
Austen, on the other hand, is currently sharing his on-and-off relationship with Madison LeCroy on Season 7 of Bravo's Southern Charm. Prior to their relationship, he dated Victoria Bolyard and his former co-star, Chelsea Meissner.
After revealing on Instagram that they were set to hang out in December of 2020, fans were shocked to see Kristin and Austen cozying up to one another in a video.
Are Austen Kroll and Kristin Cavallari dating? Both responded to the speculation.
Some fans thought that Austen Kroll and Kristin Cavallari were dating because of an Instagram live.
Though Kristin and Austen share reality TV roots and a love for Southern living (Austen resides in Charleston, while Kristin lives in Nashville), few fans were aware that the two were friends — or something more — until they began teasing their hangouts online.
The rumors that the pair might be romantic first began when Austen commented on Kristin's steamy Instagram bikini photo on Dec. 6.
"See you next week!" he wrote underneath her snapshot. "Keep breaking the internet in the meantime."
Article continues below advertisement
While Austen and Kristin didn't share anything from said meet-up, Kristin's best friend, Justin Anderson, did.
The hairstylist began an Instagram live on Dec. 13 that showcased Kristin sitting on Austen's shoulders. The two were dancing to Taylor Swift's hit song, "Mean."
Many interpreted the video to be confirmation that Austen and Kristin were together (or, at the very least, flirting), but Justin later revealed that the interaction was between friends.
Article continues below advertisement
Justin, Austen, Kristin, and her rumored boyfriend all seemingly responded to the speculation.
After the saucy livestream ended, fans went wild on social media wondering if Austen and Kristin were reality TV's new "it" couple (or if she would make a cameo on Southern Charm).
Justin went on to share a post on Instagram that indicated that Austen's trip to Nashville was much more innocent than it may have appeared on the Instagram live.
He posted a photo at dinner with Kristin, Austen, and Austen's Southern Charm co-star, Craig Conover. He then quashed the romance rumors between Austen and Kristin, by saying that they all were "friends."
"My apologies for the Instagram lives last night," he wrote on his Dec. 14 post. "New rule: my phone should be locked up when I drink. This 2020 friendship is one for the books."
Kristin's rumored beau, comedian Jeff Dye, was one of the first to poke fun at the contents of the video.
Article continues below advertisement
"He wishes," he tweeted on Dec. 15, along with the winking eye emoji.
The Hills alum has been linked to Jeff since October of 2020, when they were spotted locking lips at a Nashville bar. Jeff's tweet is the closest that the two have come to confirming their relationship.
Her burgeoning romance with the Girl Code contributor came six months after she announced her split from husband, Jay Cutler.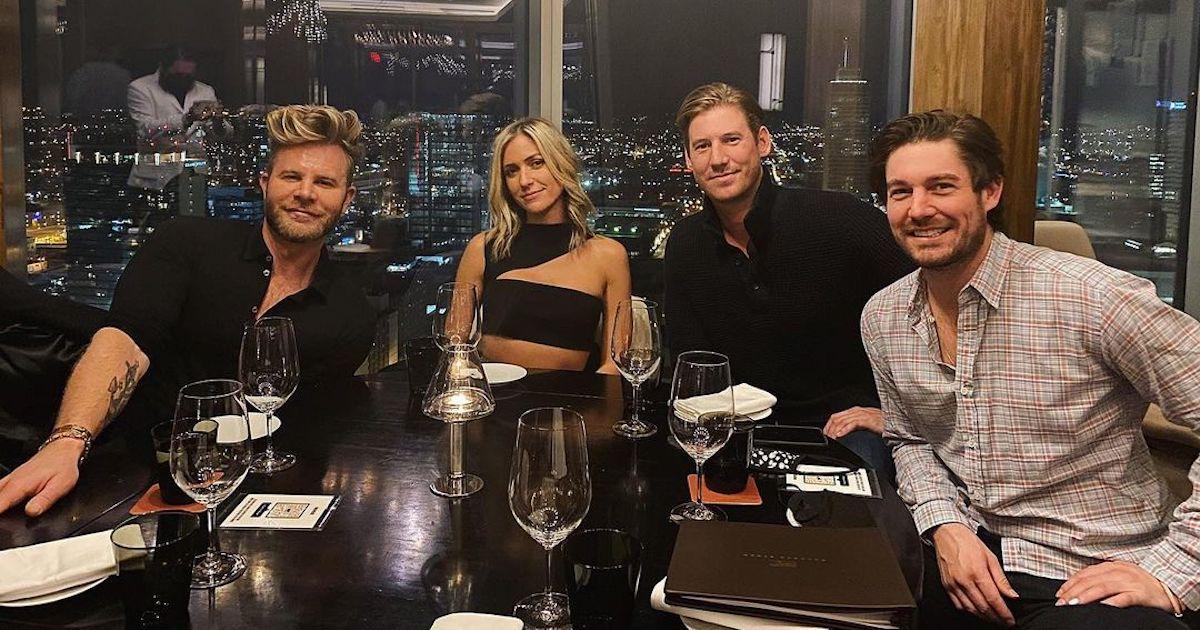 Article continues below advertisement
The Uncommon James founder also seemingly shut down the speculation when she put up a photo of her laughing alongside Justin (which appears to be from the same night as the now-infamous Instagram live).
"Been laughing at the noise since '05," she wrote, which references the year that she first became friends with Justin.
She was more explicit in her denial later, via her Instagram stories. "I didn't realize I wasn't allowed to have FRIENDS that are guys," she wrote over a photo of her rolling her eyes on Dec. 15.
Austen himself also responded to the romance rumors via Us Weekly.
"Kristin is a beautiful, driven girl, clearly, [and that's] what I'm attracted to. But she has a lot on her plate, you know, she's going through her own stuff and … it's just not even something worth talking about."
Though Kristin and Austen are just friends at the moment, he doesn't exactly have the friendliest relationship with Madison these days.
The two confirmed that they broke up months before Season 7 began airing.
Southern Charm airs on Thursdays at 9 p.m. ET on Bravo.