Azealia Banks and Julia Fox Exchange Screenshots in Messy Instagram Feud
Following her split from Kanye "Ye" West, Julia Fox found herself in a messy public feud with Azealia Banks. Here's everything we know.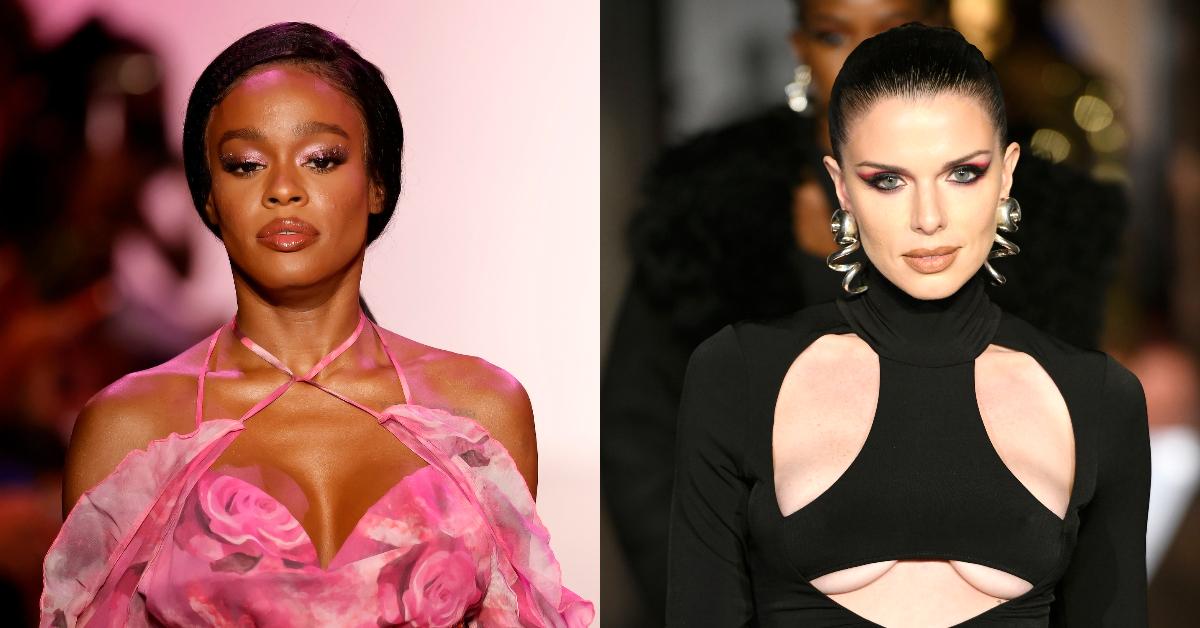 Since 2022 kicked off, actress and model Julia Fox has dominated headlines worldwide due to her short-lived romance with Kanye "Ye" West. Now that the pair officially announced their split, it seems many have a bone to pick with the Uncut Gems star, especially resident feuder Azealia Banks.
Article continues below advertisement
After learning of Julia and Ye's break-up, the "212" rapper took to Instagram and exposed plenty of private messages between her and Julia. Not only that, but Azealia also took shots at Julia's drug use and her son, Valentino. So, did Julia respond? When did their feud start? Here's everything you need to know.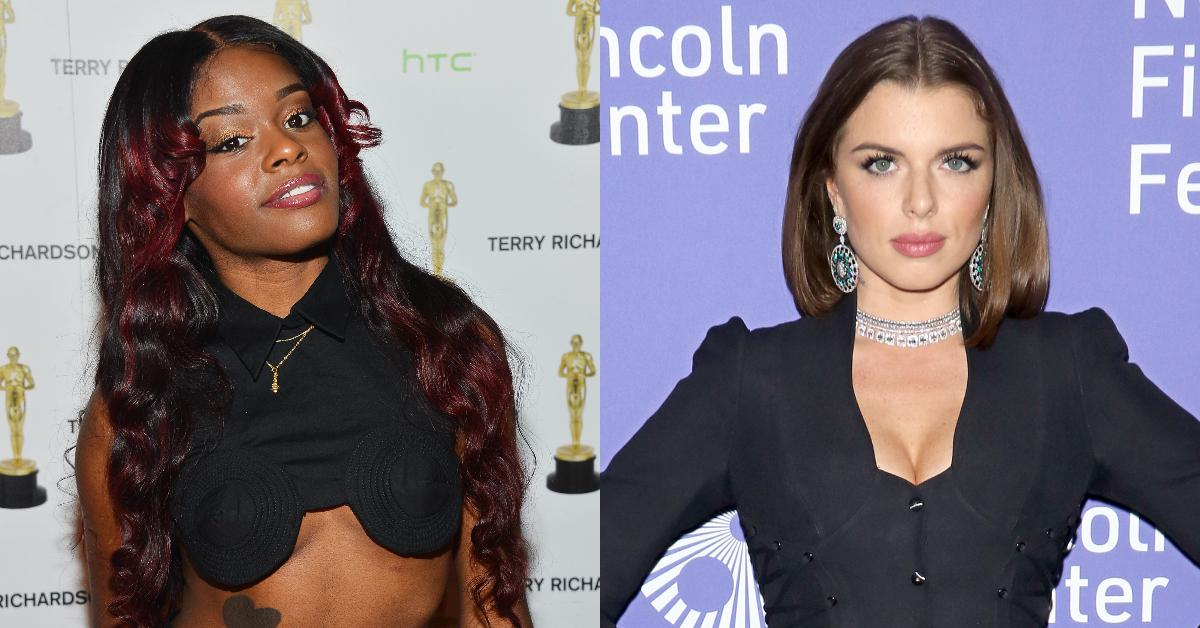 Article continues below advertisement
Azealia Banks initiated a feud with Julia Fox and made some shocking claims.
Following Julia announcing she and Ye parted ways, several outlets claimed the 32-year-old was spotted crying in Los Angeles. In response, she shared a statement on her Instagram story.
"Y'all would love if I [were] soooo upset!" she wrote for her 1.2 million followers to see. "The media would love to paint a picture of me, a sad, lonely woman crying on a plane by myself, but it's NOT TRUE!! Why not see me for what I am, which is a No. 1 hustler."
The 30-year-old "Black Madonna" vocalist was quick to dismiss Julia's message, screenshotting her statement and writing via Hot New Hip Hop, "We already know the tea Foolia! [You] came to Miami looking for sex work, [the] same lawyer was in contract with Ye, and it was a weak PR stunt from the jump."
Article continues below advertisement
She continued, "What did you hustle him for? A bag and some Lucien's? You absolutely did not come up because, if this is how women who 'always date billionaires' behave when s--t goes south, threatening tell-all books ... You can kiss your days as a low-rate escort goodbye, sis."
Article continues below advertisement
Azealia also mentioned Julia's drug use, later calling her a "liability" to Ye and sharing screenshots of a text exchange in which the No Sudden Move actress warned Azealia to not "talk s--t about [her] son." Of course, the controversial figure didn't listen and proceeded to say Julia's son was a "crack baby."
Julia Fox clapped back with her own set of screenshots.
Julia clapped back at Azaelia on her Instagram story.
"I'm open about my issues with addiction because I want to destigmatize it! Not [all] addicts are 'junkies.' That is so horrible to say," she said via Uproxx. "It's a real f--king disease. And I've also been open about my recovery journey!!! But nobody wants to mention that right[?]"
Article continues below advertisement
Julia added, "If this troll says one more thing about my parenting or my son... I was too nice to her [because] I felt sorry for her, but now I realize there's a reason why she spends all the holidays alone. Nobody wants that energy sis!!!"
Article continues below advertisement
Then, the former fashion designer elevated their public feud by sharing alleged text messages of Azealia asking her for help soliciting drugs, including molly and Percocet, which Azealia claims were not for her.
Eventually, things got worse after Azealia posted a photo of Julia taking drugs through intravenous injection. Nothing else has been uttered between the two, so it appears their feud is settled ... for now.