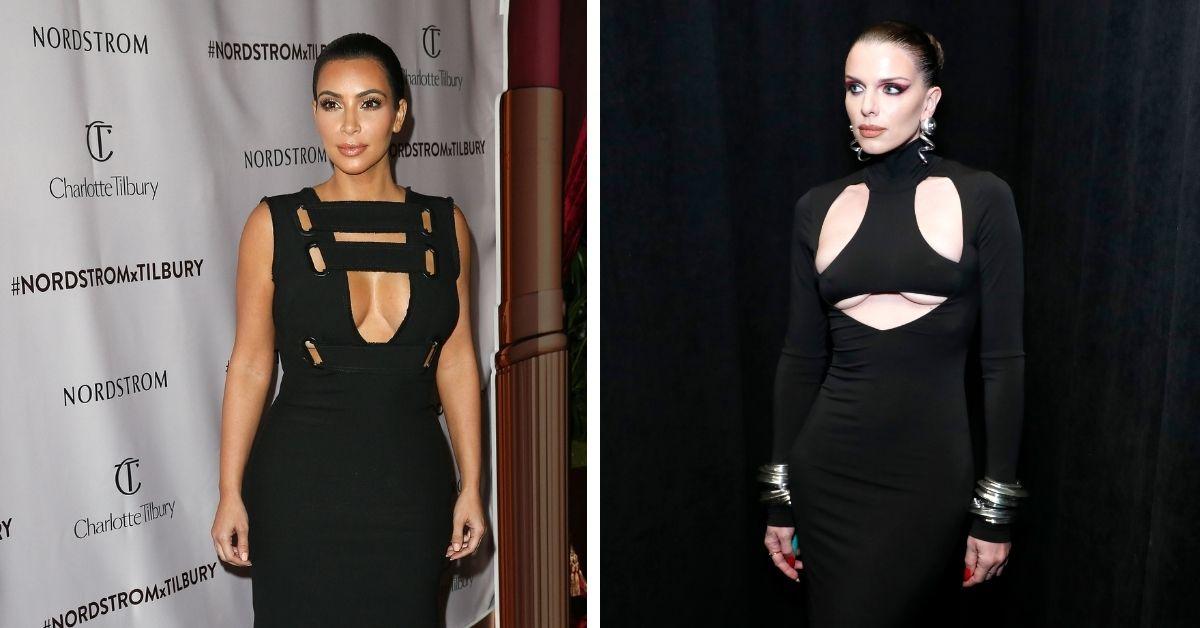 Has Julia Fox Been Copying Kim Kardashian? Here's What She Thinks of the Comparisons
The "whirlwind" romance between Kanye West and Julia Fox has now officially come to an end. He's been going through a very messy and dramatic divorce from Kim Kardashian since February 2021. Throughout the divorce process, Julia became one of the love interests he was constantly spotted with.
Article continues below advertisement
Julia admitted they were in an open relationship, free to date other people while dating each other. It turns out that their relationship, open or not, wasn't meant to last. Now that they're over, fans are pointing out a lot of similarities between Julia and Kim. Is it possible Julia's been copying Kim's style a bit?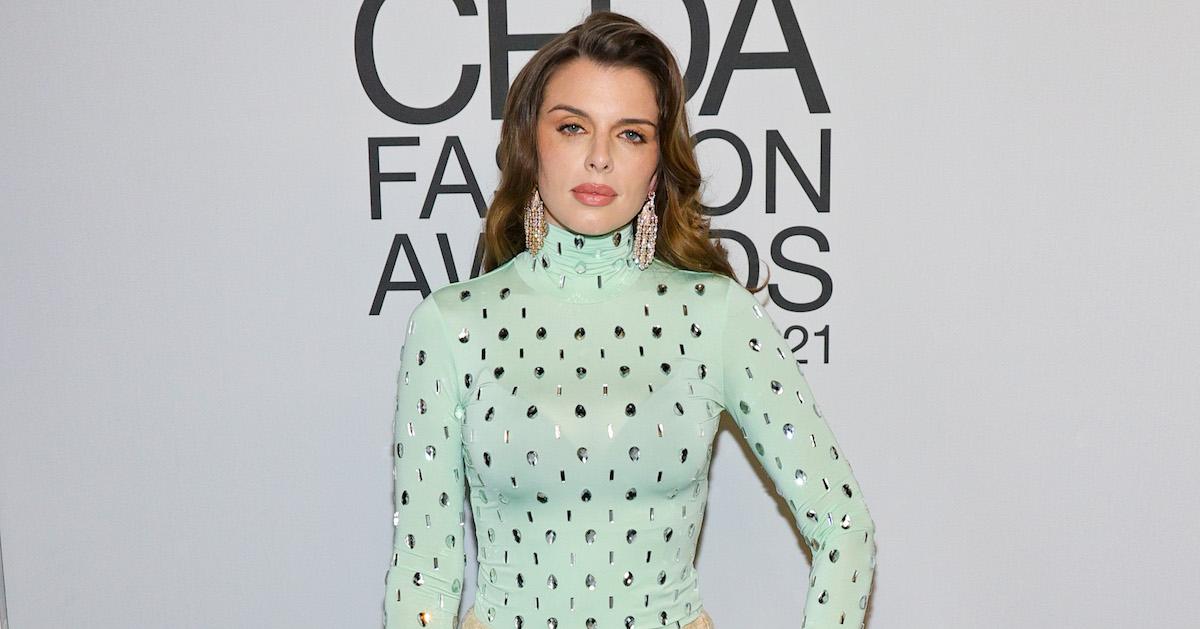 Article continues below advertisement
Has Julia Fox been copying Kim Kardashian?
Once, Julia wore a blue Jacques Label breastplate with matching skin-tight pants, and a tiny silver handbag to complete the look. Her trendy outfit was compared to something Kim wore for her KKW Fragrance Opals campaign in November 2021.
A few short hours after Julia and Kanye's breakup was announced, Julia attended the LaQuan Smith New York fashion week show on Valentine's Day 2022, wearing a black cut out dress that looks very similar to a black cut out dress Kim wore at the Hollywood Beauty Awards back in 2019. The similarities between the gowns are undeniable.
These are only a couple of examples fans have gathered.
Article continues below advertisement
Julia appeared on a recent episode of the podcast Call Her Daddy. In the comment section of the IG promotional post, fans have been mentioning how much Julia's voice sounds like Kim's.
Article continues below advertisement
One fan wrote, "She literally sounds like Kim. Oh em gee." Another fan added, "She wants to be a Kardashian so bad." From an outsider's perspective, it appears Julia is definitely copying Kim's vibe to some degree.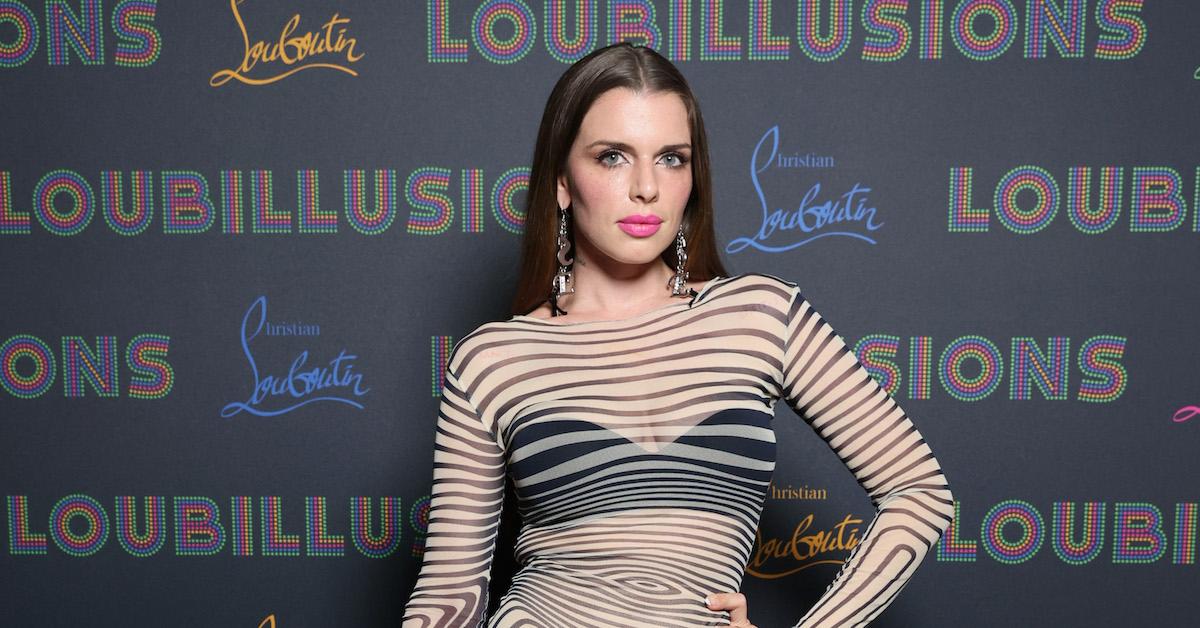 Article continues below advertisement
What does Julia Fox have to say about the Kim Kardashian comparisons?
During the Call Her Daddy interview, Julia revealed she finds the constant comparisons between her and Kim to be "unfortunate." She also said, "Well, we've worn similar looks, which I knew at the time of wearing them. I knew Kim had worn it previously. If anything, I think the conversation should be like 'Wow, it's amazing to see how heavily influenced Kim was by Kanye.'"
Julia further pushed the narrative that she was filling the role of Kanye's current "muse" at the time –– a role Kim obviously once filled as his wife.
Article continues below advertisement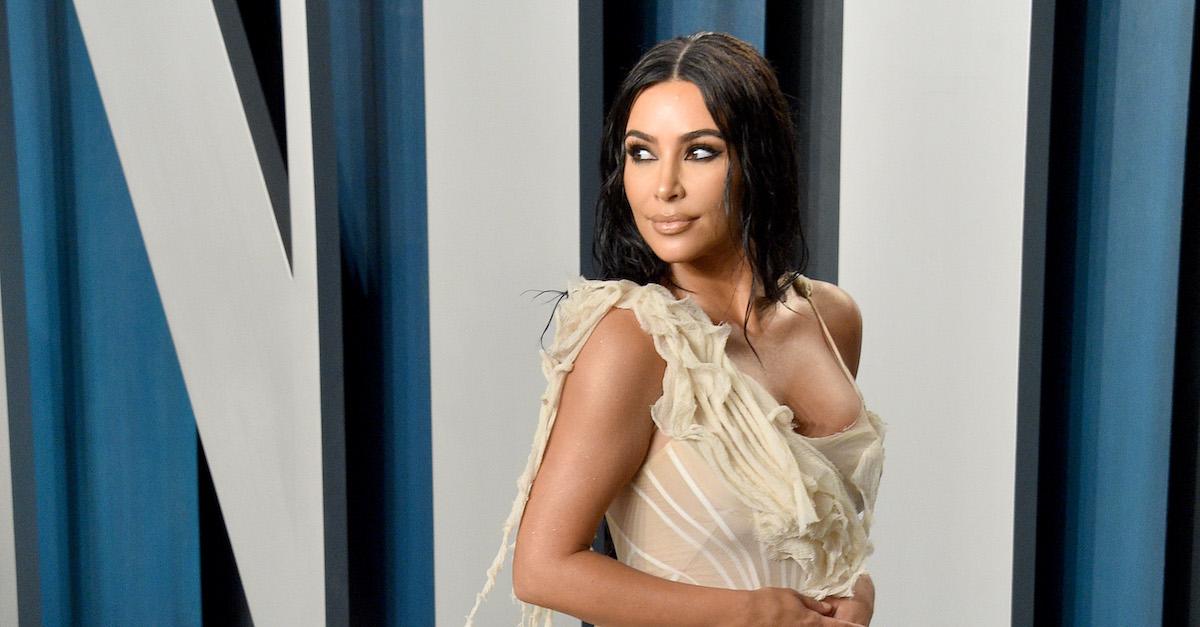 Has Kim Kardashian commented on Julia Fox at all?
Kim is an extremely busy businesswoman, social media influencer, reality TV star, future lawyer, and mother. She hasn't taken a single moment of time to publicly speak out about Julia or any of the instances where Julia has potentially copied her sense of style.
Based on Kim's latest Instagram posts, she's very excited about her Vogue photo spread, the Valentine's Day collection for her Skims clothing line, and her four precious children: North, Saint, Chicago, and Psalm West. It's unlikely Kim will ever publicly make a statement about Julia.