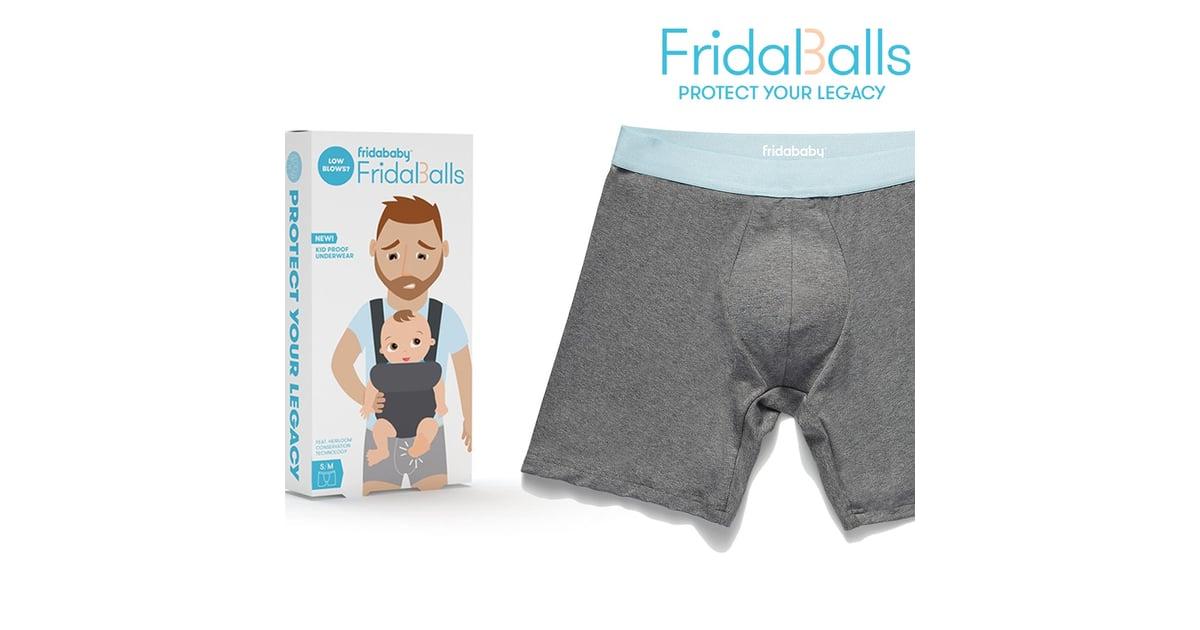 These Boxers Come With a Cup to Protect Dads From Their Kids
Getting kicked in the private area might well the second most painful experience associated with having children, and we all know which the first most painful experience is. Thankfully, a brand has the perfect solution for every dad this Father's Day. The pair of boxers, called FridaBalls, have a built-in cup and are "designed to add branches to your family tree" by protecting dad's package.
Article continues below advertisement
The company writes: "Protecting Your Tomorrow. Today. The hits keep coming when you're a Dad. Head butts, the baby carrier swinging heels, and the good ole Sunday morning bed jump. Parenting really can be a contact sport. FridaBalls is the world's first Dad friendly underwear, designed to simultaneously protect your [Frida]Balls and your lineage."
Article continues below advertisement
The brand advertises the boxers as protecting against "head butts, baby carrier swinging heel, sunday morning bed jumps, and super eager welcome home."
How? According to their Amazon page,
Article continues below advertisement
"Preparing parents for the unsexy, unfiltered realities of parenthood with simple-yet-genius solutions that get the job done," the company's mission statement states. These boxer briefs seem to fit in pretty well with the company's goal.
The company continues: "There's no such thing as a good kick in the balls, even from a baby. Now, we've got Dad's back, or should we say front." Truer words have never been spoken.
Available in sizes S/M and L/XL for $27.99 on Amazon, the boxers already seem to be in high demand.
"Too late for me but this might be still useful for you," one user wrote.
While another user who bought them for their husband added: "Super funny and he says they actually are really comfy!"
Another user called it the "perfect Father's Day gift."
An Instagram commenter added: "We need to get you some!"
They definitely seem like they'd make the perfect Father's Day gift for exhausted dads everywhere.