Millennials have been accused of a lot of things, and chief among them is unconventional comedy.
If you spend enough time on Reddit, 4chan, Twitter, Imgur, or Instagram, you're probably going to end up having a warped sense of humor. Memes have completely changed the way people laugh. The best part is that the stuff that would probably get shot down in a writer's room for a comedy program just because it's too off-kilter can be easily shared online with other psychopaths who'll more than likely find it absolutely hilarious.
And we have access to this delicious bevy of absurd and asinine humor in the palm of our hands, 24 hours a day, seven days a week.
1. Which allows us to save that weird thing that made us laugh forever, with a single long press on our phones.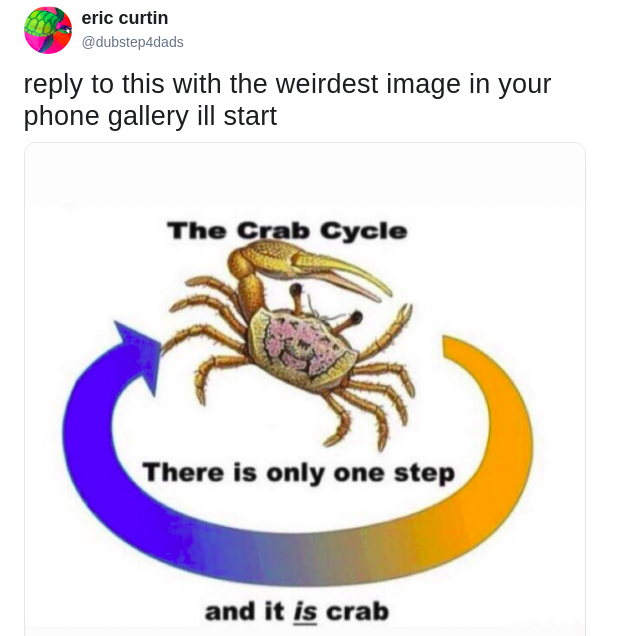 This can often lead us to having some weird images in our phones' photo rolls that surprise us at one point or another. It's a pretty relatable phenomenon and one Eric Curtin wanted to test.
So he asked his followers to respond with the weirdest photo in their camera roll.
2. The heck?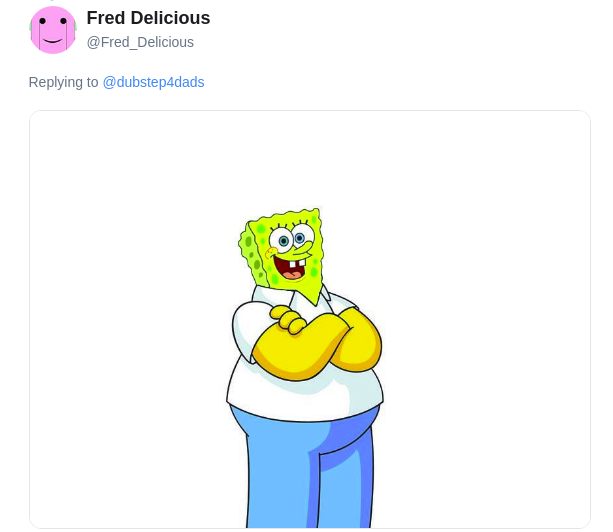 It didn't take long for things to get weird — like right away. Spongebob Homerpants here is a perfect example. And why is he green all of a sudden? Is he sick?
3. Fixer-upper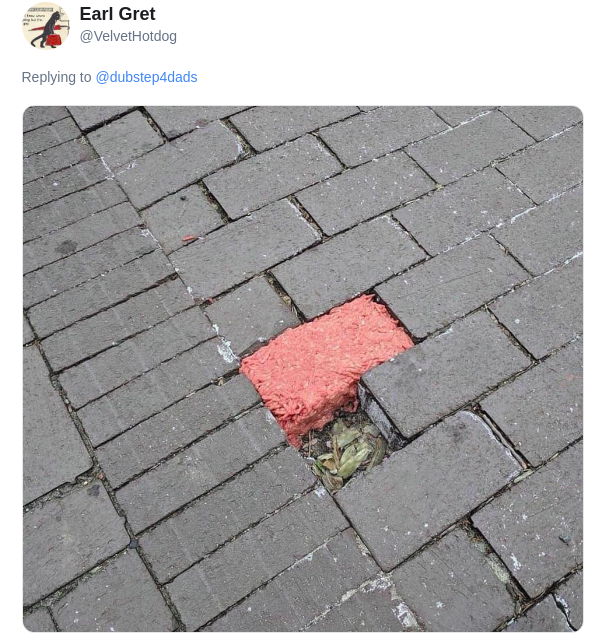 I don't know what bothers me more about this photo: the fact that someone is using ground beef as a brick, or that they didn't buy enough to fix the empty space that's still there.
4. Dunk that mole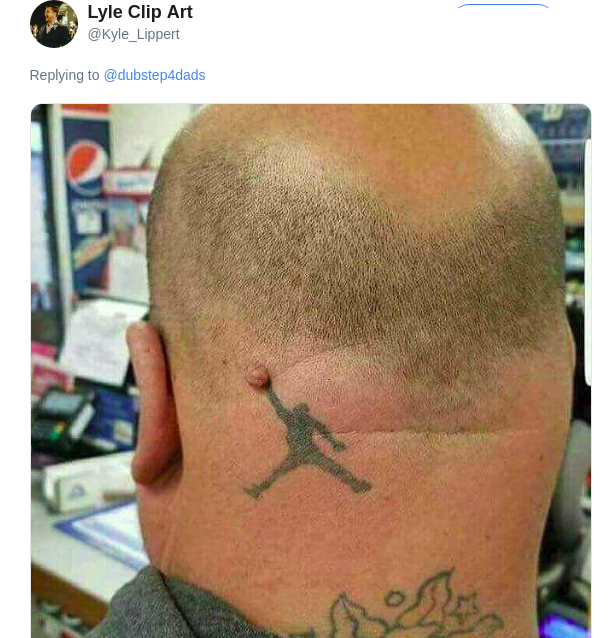 Something tells me that this one isn't officially licensed Jordan gear. Props to the dude for making some use of his mole.
5. NUT GOD IS PLEASED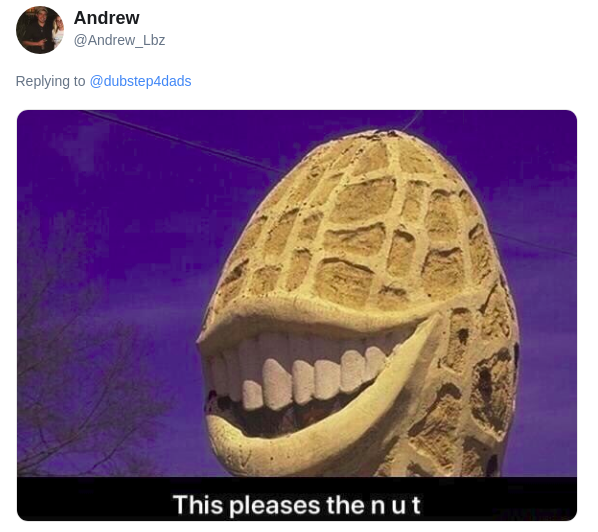 I guess it's cool that there's an entire sub-genre of smiling-nut-statue comedy on the internet.
6. NUT GOD IS ANGRY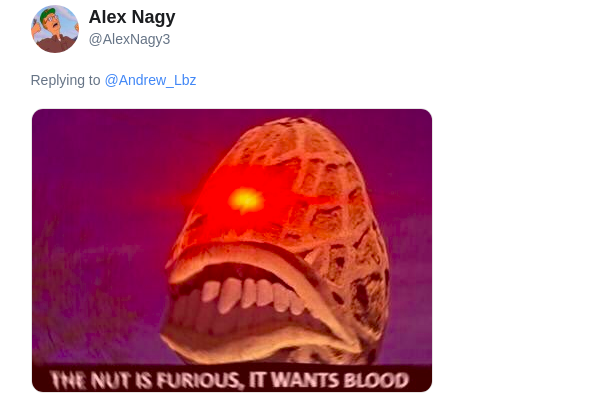 Along with multiple memes that depict this toothy nut as some type of God that demands ritual sacrifice.
7. There's actually a really interesting story behind this image. Try looking at it, what do you see?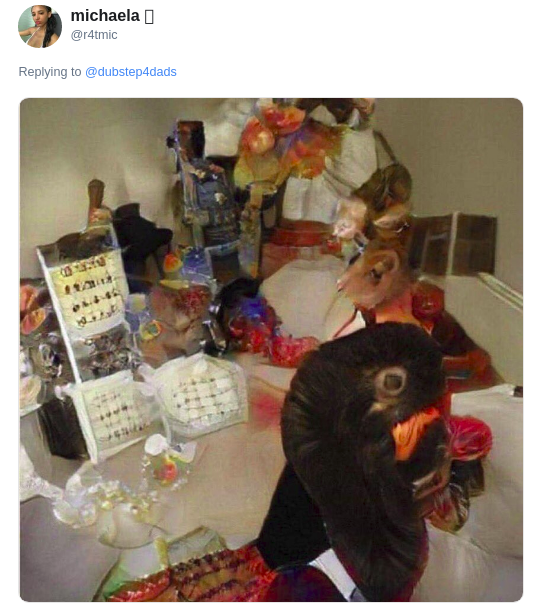 8. But mo-oooomm!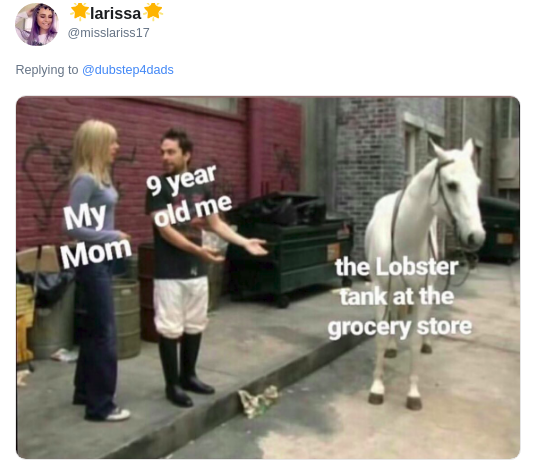 Some of the photos were memes that hit surprisingly close to my childhood. Man, looking at that lobster tank was magical.
9. The face in the fridge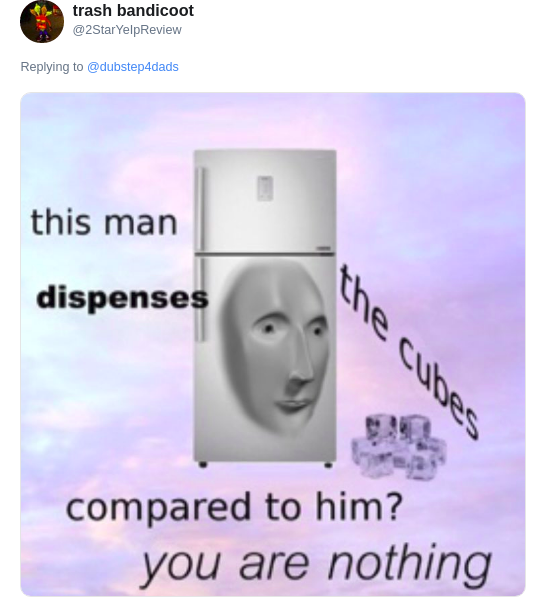 What's weird is that the tweet this is originally from was blocked as "sensitive content" at first. Is it the same for you?
10. Cage-stronaut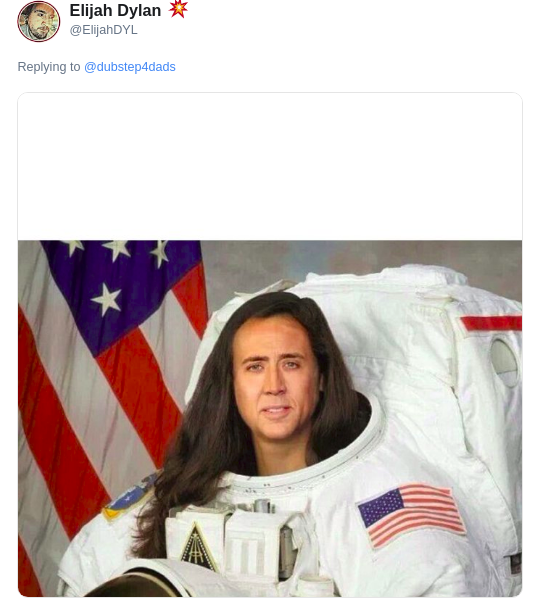 "We're going to steal outer space."
Actually, now that's a Nic Cage movie I'd watch in theaters instead of putting on Netflix and then losing interest after the first three minutes.
11. These movies would rock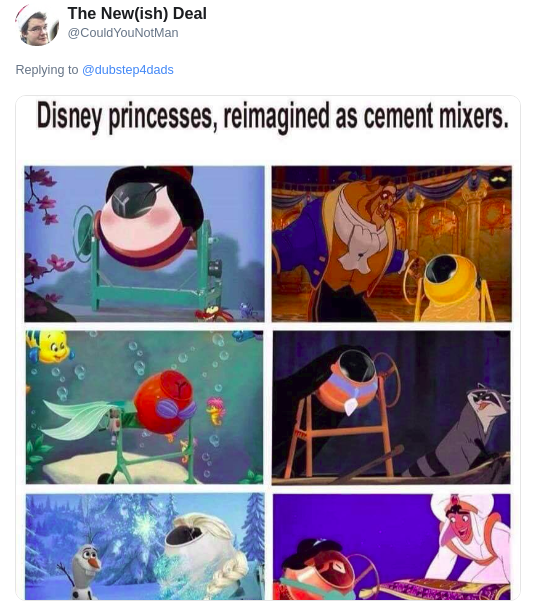 If someone's re-imagining a princess and there's not a heavy-duty piece of construction equipment, then I'm not interested.
12. No Pooh!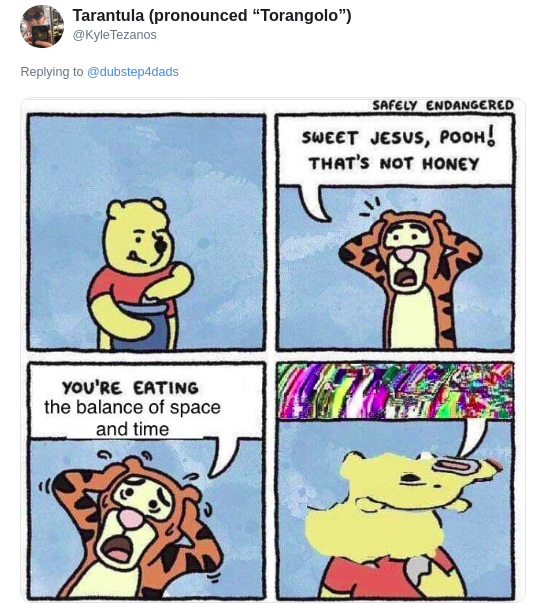 Looks like someone spiked that honey with some lysergic acid diethylamide.
In all honesty though I don't remember this episode of Winnie the Pooh.
13. Hand-and-foot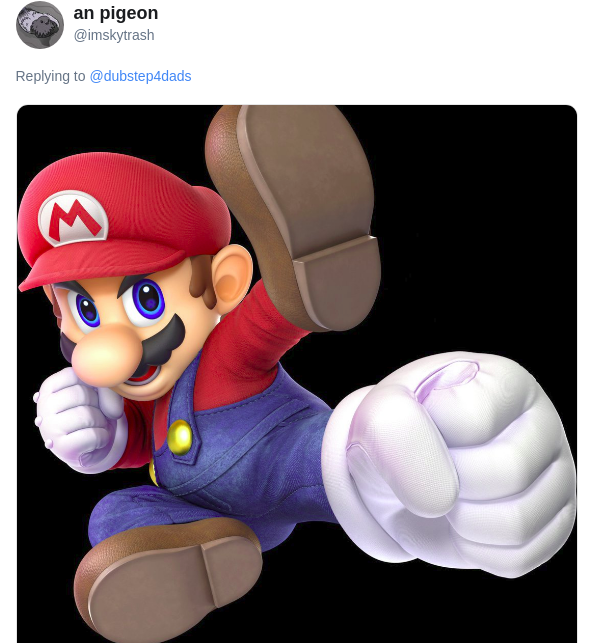 It took me a second to realize just what was wrong with this photo. Honestly, why aren't humans made like this from the get go? This would make Mario a way more devastating fighter in Super Smash Bros.
14. Battletoads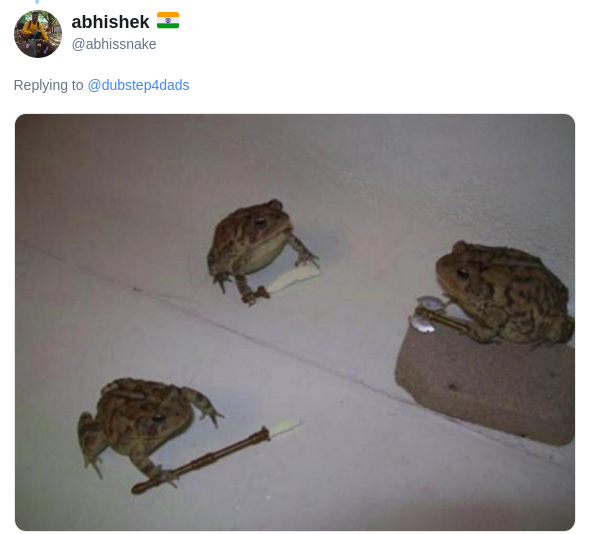 I'm so impressed with the fact that this dude was able to get weapons in all of their hands and have them pose for their picture. I hope they're not taxidermied toads because... well, all taxidermy is creepy, but it's somehow creepier when it's a toad, right?
15. Dinky-headed bear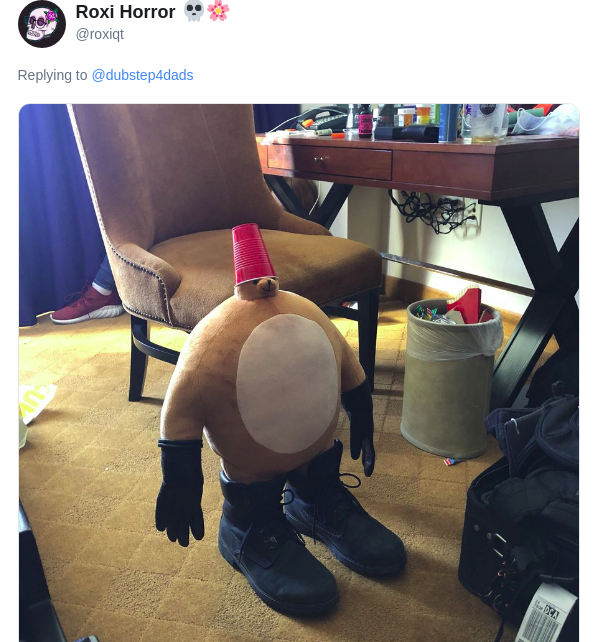 What's crazy is that this huge, Big Hero 6 looking stuffed bear is something that's mass produced and not a defect big one-off someone found in a Caldor basement in East Islip.
16. IT IS COMPLETE
I always wondered about the truth behind Thomas the Tank Engine's biology and it's good** to know that this is exactly what it is.
**By "good" I mean "nightmare-inducing."
17. Chicken claw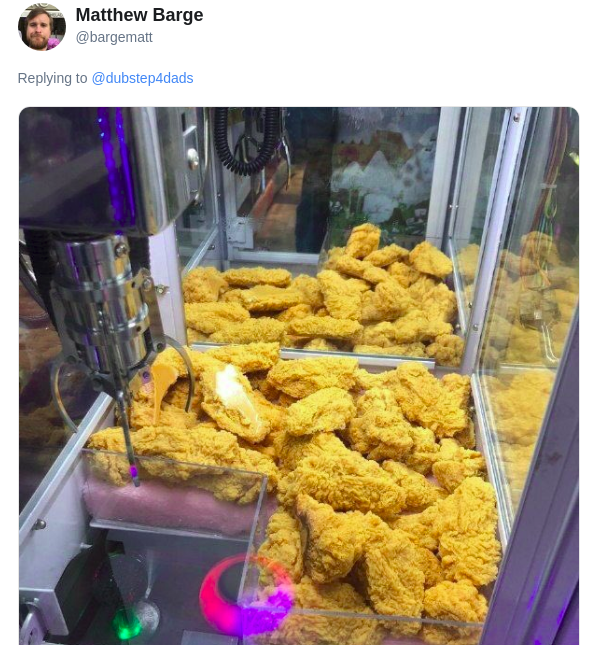 I'm not seeing any drumsticks in there. Or sauce packets. Bummer.
18. "HAY GUYS!'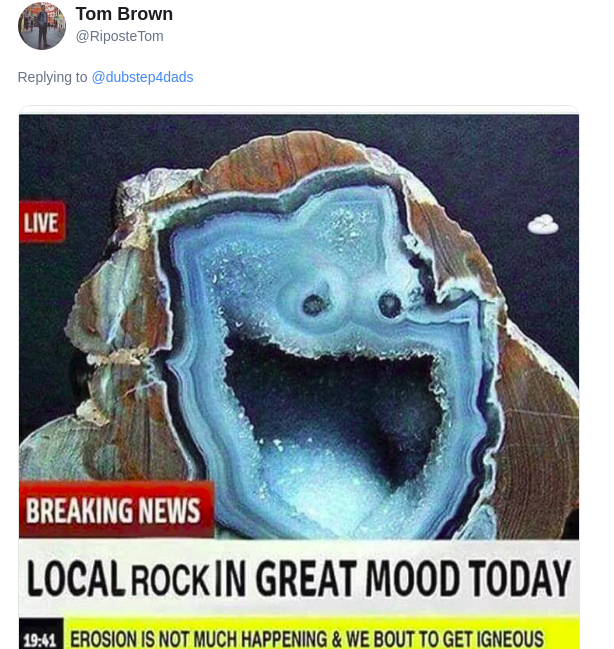 I don't know if rocks have feelings or not, but after seeing this photo I'd like to think that they do.
19. The Bread-Vengers.
It's like The Phantom of the Opera but instead of it being about a creep who collects a girl's hair, lives in a sewer, and sings, it's about badass dudes in capes who love baking bread.
20. Putin & the Dolphins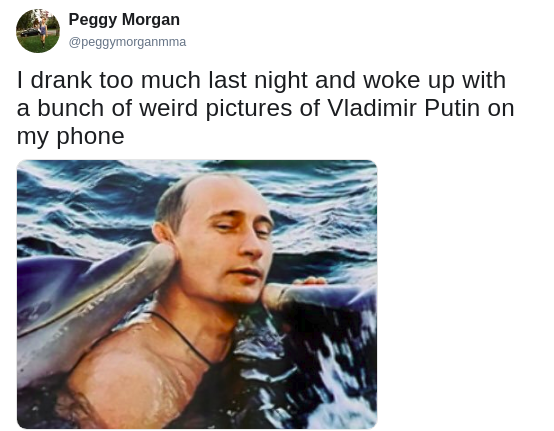 "Feeling cute, might go bully a bunch of porpoises later. IDK."
21. WPX-Space Time Continuum.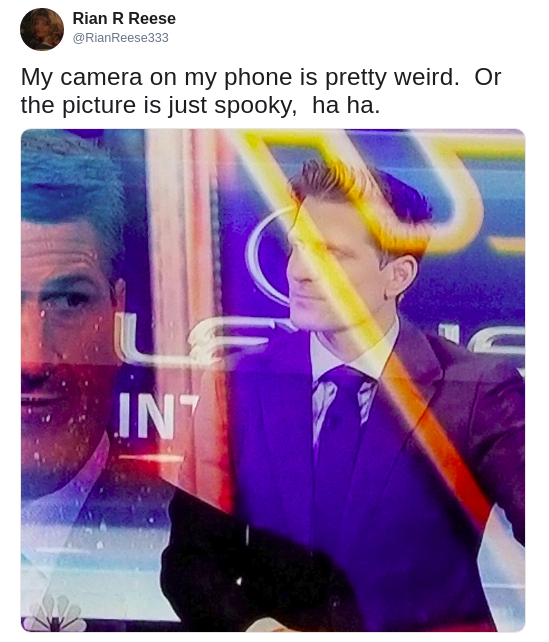 This is what an acid flashback looks like if the local news team started tripping balls.
22. Then there are those people who just have weird stuff on their camera roll.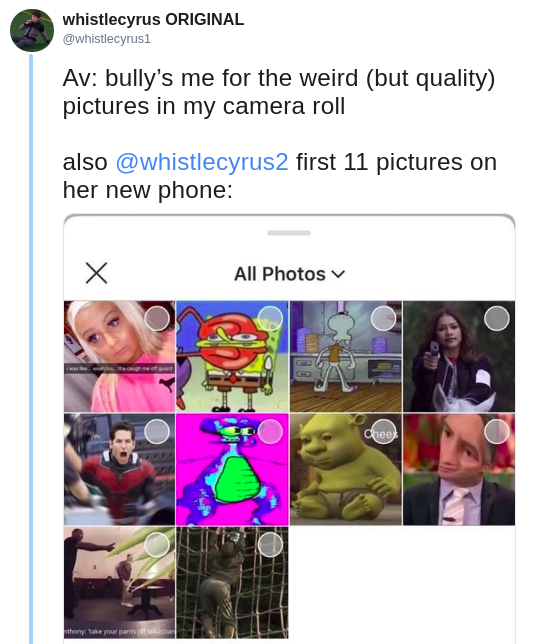 I have so many questions for all of these, but I'd much rather just appreciate each picture individually, in silence.