Woman Catches Her "Baby Daddy" Sneaking Another Woman out of the House
A woman's TikTok post showing her baby daddy trying to usher someone out of her house on the sneak tip went viral on TikTok.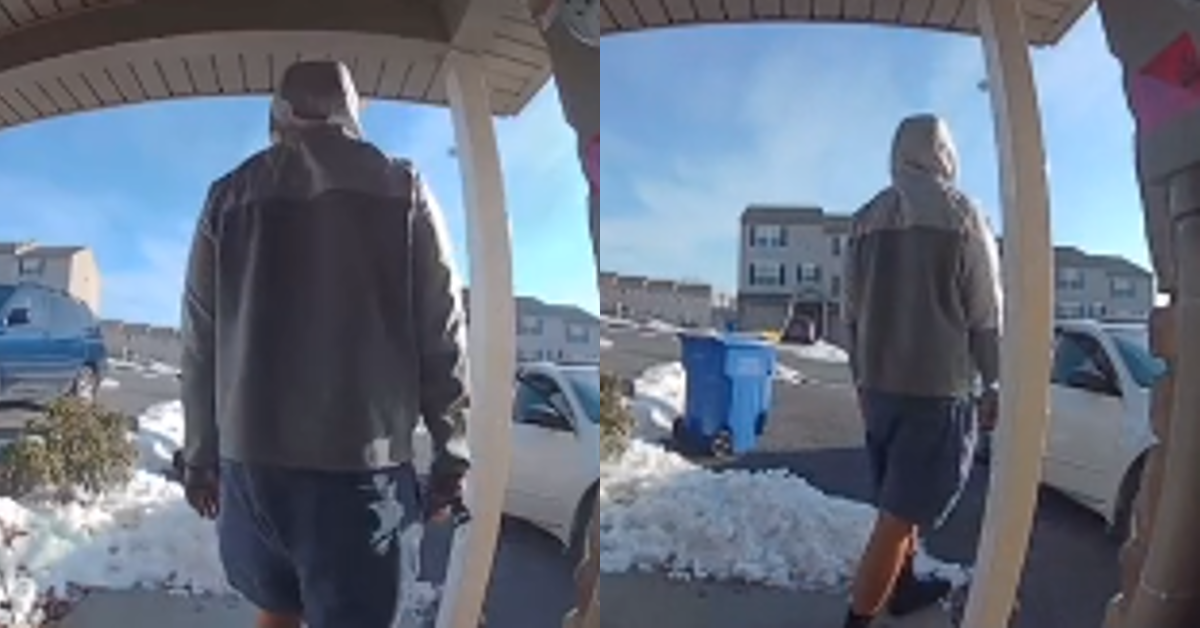 Relationships are tricky, especially when it comes to getting intimate. A lot's been written about how to keep the spark alive when passion begins to wane with one's significant other, and a common way people deal with that is by seeking an outlet for it with another individual.
Cheating is understandably seen as an act of betrayal, because of all of the deceit that goes along with the process.
Article continues below advertisement
So it's not just the physical act of getting intimate with another person, but blatantly lying to your loved one that really hurts those who are cheated on the most.
That being said, people do seem to love any type of drama that's associated with those who are unfaithful to their significant others.
Whether it's in movies or TV shows, folks just can't seem to turn away from "scandalous" plots that involve infidelity and the same goes for folks who air out their personal relationship drama to unfold on social media.
Like TikTok user @danirey110 who uploaded footage from her Ring doorbell camera to the popular video-sharing platform.
Article continues below advertisement
In the video, a man who DaniRey says is her "baby daddy" can be seen leaving the home and trying to cover up the Ring doorbell as another person, who appears to be a woman, walks out of the home. He stands in front of the camera until the woman gets to the car, but it's pretty evident that there is a second person leaving the house.
Article continues below advertisement
TikTok users in the comments section couldn't believe the "audacity" of the man.
Navia Wright penned, "We seen her come out and get in the car and close the door."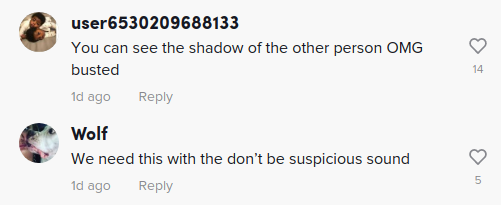 Article continues below advertisement
Taisjon wrote, "Oh nah he gotta go 😂 he knows you have a ring camera and still brought her to your house. He don't gaf about nothing lmao."
@xoxochitlxo also couldn't wrap her head around the fact that the woman apparently didn't feel shame leaving the house of a man who's in a relationship: "She don't feel embarrassed walking out ?? Like look at me leaving with someone else baby daddy."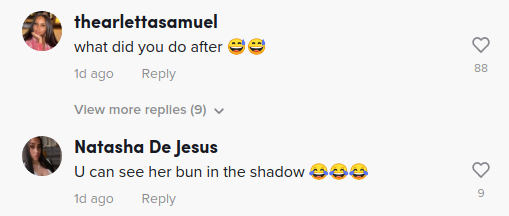 Article continues below advertisement
Others, like @sunlimited1 thought that the woman must've lingered at the front of the house intentionally, "She took her sweet time closing the door on purpose."

Article continues below advertisement
Then there were those who offered up ways they would've had fun with the situation, "I would have said something right on that speaker! Play with ya mama not me and my locks would be changed."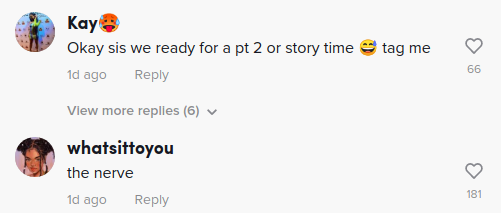 Article continues below advertisement
DaniRey replied to that comment by stating that she wasn't watching the Ring camera in real time and only suspected her baby daddy of cheating after finding the remains of prophylactic usage: "I didn't catch it in time i didn't know to check ring until i found a condom wrapper,."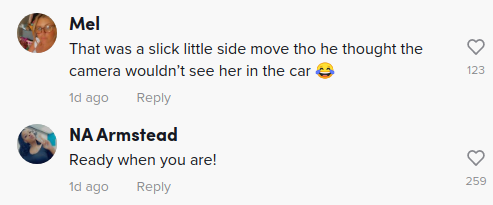 Article continues below advertisement
Others were just shocked that he didn't take the woman somewhere else instead of DaniRey's home: "They really had no where else to go?"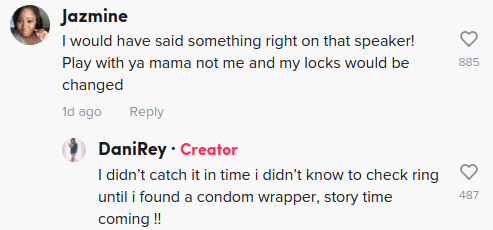 DaniRey said that a "story time" is coming and she's going to update her followers with the aftermath of the cheating drama. What do you think?