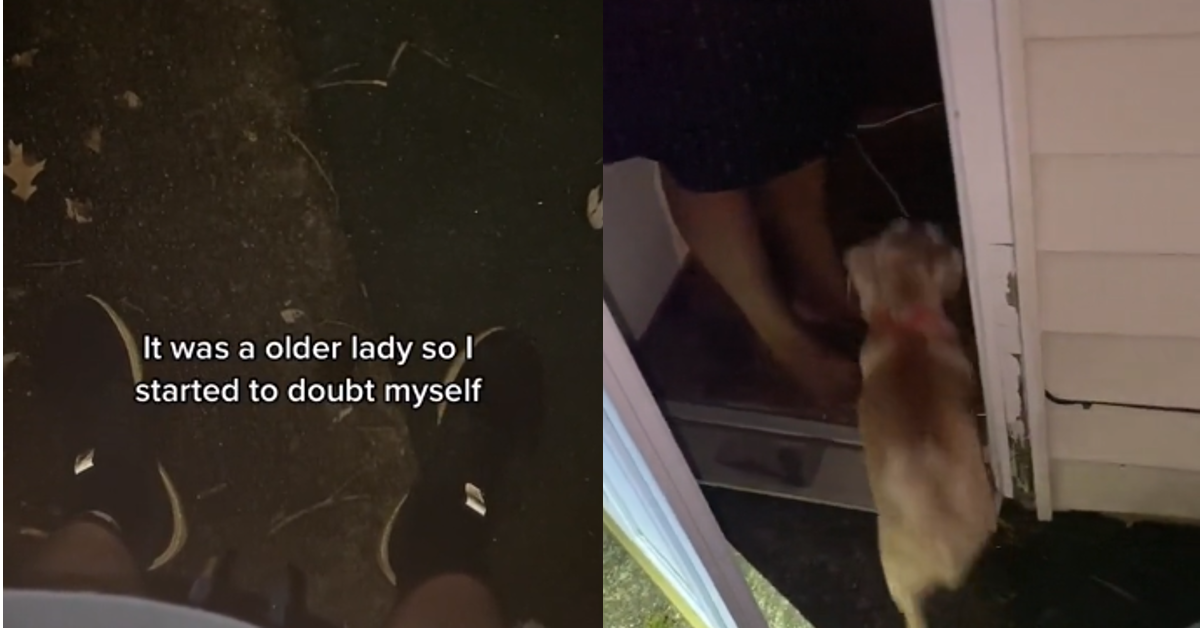 Guy's AirPods Stolen at the Gym, Tracks them to Thief's House in Viral TikTok
There are some pretty crumby people out there who will jump at the opportunity to burgle something if they're presented with the opportunity to do so. Card fell out of your purse or wallet? You know there's someone who's going to try and order whatever they can on it until it's canceled. Left your backpack unattended for a few minutes? Well, unless you got an overzealous "see something, say something" individual, there are folks out there who have no problem snatching it up.
Article continues below advertisement
While losing one's wallet is extremely inconvenient because of all the sensitive personal documents you have in there and the annoying processes you'll have to go through to get it back, having an expensive piece of tech lifted is no fun either. Especially when it's something as small and easily pilfered as a pair of AirPods.
Thankfully, most consumer tech products now have a "find" feature where you can track precisely where they are, which can come in very, very handy. TikTok user @gabriel4j (Gabriel) noticed that his AirPods went missing while he was training at Planet Fitness and using his iPhone's built-in tracking feature noticed that they were located at a nearby home.
So he decided to go there himself to try and get his AirPods back.
Article continues below advertisement
Doing so can be kind of scary because if someone's willing to go through the effort of stealing something, one would imagine that they'd immediately become defensive if accosted by the person that they stole from. And when people get defensive, things can turn ugly. But that didn't stop Gabriel from politely going to the home and asking for his AirPods back.
Article continues below advertisement

He recorded the entire interaction and uploaded it to TikTok. In the clip, a woman answers the door. Gabriel writes in a text overlay, "Our AirPods got stolen at Planet Fitness and we tracked the location. It was an older lady who answered the door. So I started to question myself."
Article continues below advertisement

In the clip, Gabriel tells the woman what happened and she seems to grasp the situation immediately. She calls her son to come and talk to the man and the TikTok-er immediately recognized the individual from being in the gym earlier.
Article continues below advertisement

The woman's son denies taking anything, and the TikTok-er says he doesn't want to press charges but that he just wants his AirPods back. The mom then tells Gabriel, "Don't worry he's going to get them for you."
Article continues below advertisement

In a second video, Gabriel explains that the boy came outside with two pairs of AirPods, indicating that he thought he was grabbing his own pair and that the whole thing was an honest mistake.
Although Gabriel didn't pursue the issue with the young man, he states that it's highly unlikely that this is the case as his AirPods were in a locker hidden in shoes that had socks placed over them.
Article continues below advertisement

So unless this young man has a habit of putting his Bluetooth earbuds in other people's shoes, it's pretty hard to believe that this was some sort of mix-up.
Tons of TikTok-ers commented on the now-viral video.
Article continues below advertisement

Some folks said that Gabriel was being "cheap" by driving to a thief's house to pick up a pair of $150 AirPods that were stolen from him even though he could track their location, But others pointed out that this was a ridiculous argument to make. A user who goes by Kei writes, "How y'all calling him cheap.. but somebody STOLE his stuff?😭How is he the cheap one?"
Article continues below advertisement

@fatcheeksss wrote, "all you guys saying "not worth it" you obviously don't work for what u have. it's worth it when u had to work for it and spend your own money."
There were a lot of other commenters who expressed how much they admired the mom's reaction to discovering her child may have stolen something from a stranger.
Article continues below advertisement

While others said they could only imagine how embarrassed she must have been, but gave her props for handling things in such a calm manner.