7 Baby Halloween Costumes From TikTok That'll Leave You Completely Smitten
Take your costume game to the next level! TikTok has shared baby Halloween costumes that'll serve up an adorable boo and show off your creativity.
Spooky season is officially upon us! There's no better way to show off your Halloween spirit than planning out the right costume. And if you have a beautiful baby in your family, getting your infant in on the fun always ups the ante. From baby fairy costumes to food-inspired get-ups, dressing up your little one is an adorable way to showcase your creativity. And we're here to show you how to get the job done!
Article continues below advertisement
Here are 7 TikTok Halloween baby costume ideas that'll make a splash online and beyond.
Whether you're looking to pull out all the stops for your little one, or simply throw together a simple yet cute ensemble, our list of spooky season baby costumes, via TikTok, may help your bundle of joy win Halloween.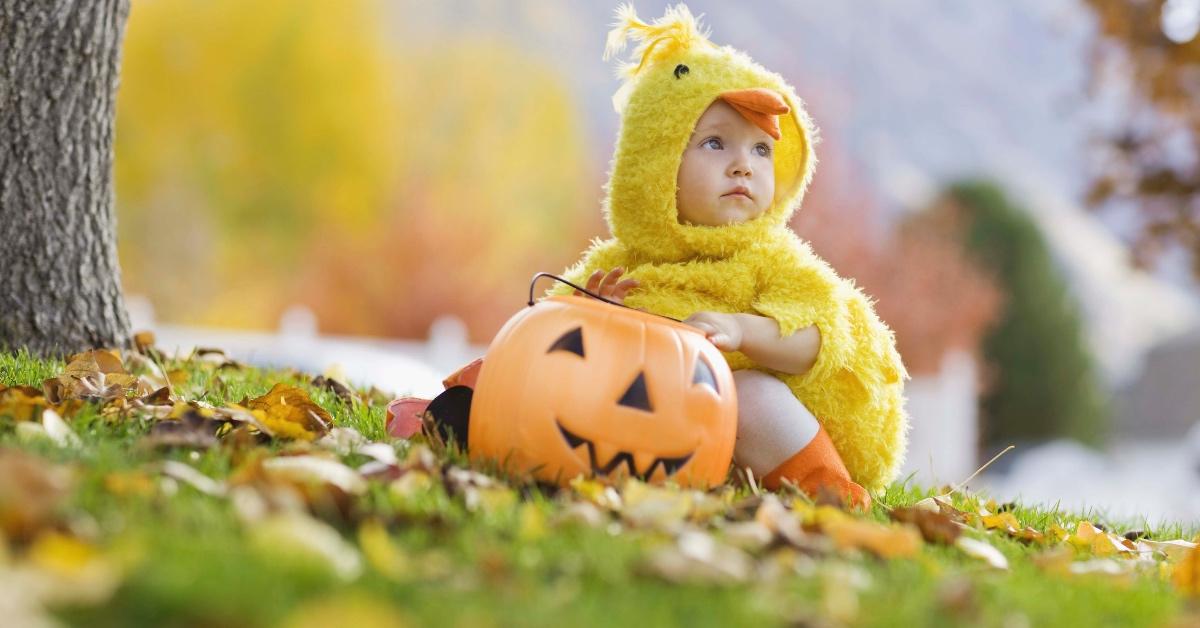 1. An Elderly Woman
Get your pearls ready!
You can't go wrong with an elderly lady costume. This costume captures the true spirit of Halloween while also providing endless laughs and glorious memories. Add a gray wig, glasses, and a baby cane as accessories to set it off. This little cutie knocked the look out of the park.
2. A Unicorn
Calling all mythical creature lovers!
For folks who are sold on the idea of fairy characters, a unicorn is the perfect place to start. Not only is this legendary costume a super-cute one-and-done look, it'll keep your little one warm and set the tone for an enchanting experience.
Article continues below advertisement
3. A Bear
Looking for a classic costume? Well, you may want to feast your eyes on the baby bear. This number is effortlessly cute and doesn't take much effort to pull together. Just look at this beautiful baby boy!
Article continues below advertisement
4. A Cop
Boss baby alert! Who needs law enforcement with your little one on duty? This police-inspired costume will surely make your baby the focus of every Halloween photo op and the talk of the night.
Article continues below advertisement
5. A Baby Captain Hook
Ahoy there! Getting treasure will be a breeze for your baby Captain Hook. With the red and white get-up complete with a pirate hat and baby mustache, your little heartbreaker will score tons of compliments.
Article continues below advertisement
6. A Cabbage Patch Doll
Get ready for admirers to want to pinch your baby's cheeks. This onesie and knitted wig set allows you to bring your life-sized doll dreams to life via your child. And the mini pink bows on the wig make for the perfect finishing touch.
Article continues below advertisement
7. A Baby Lobster
Your baby will surely be the cutest catch of the day. For food-lovers who enjoy costumes inspired by our favorite dishes, a baby lobster easily tips the scale. Simply dress your little one in the red and orange costume, grab a large pot, and your baby may end up going viral. Seal the deal by dressing up as a chef to truly bring the costume full circle.