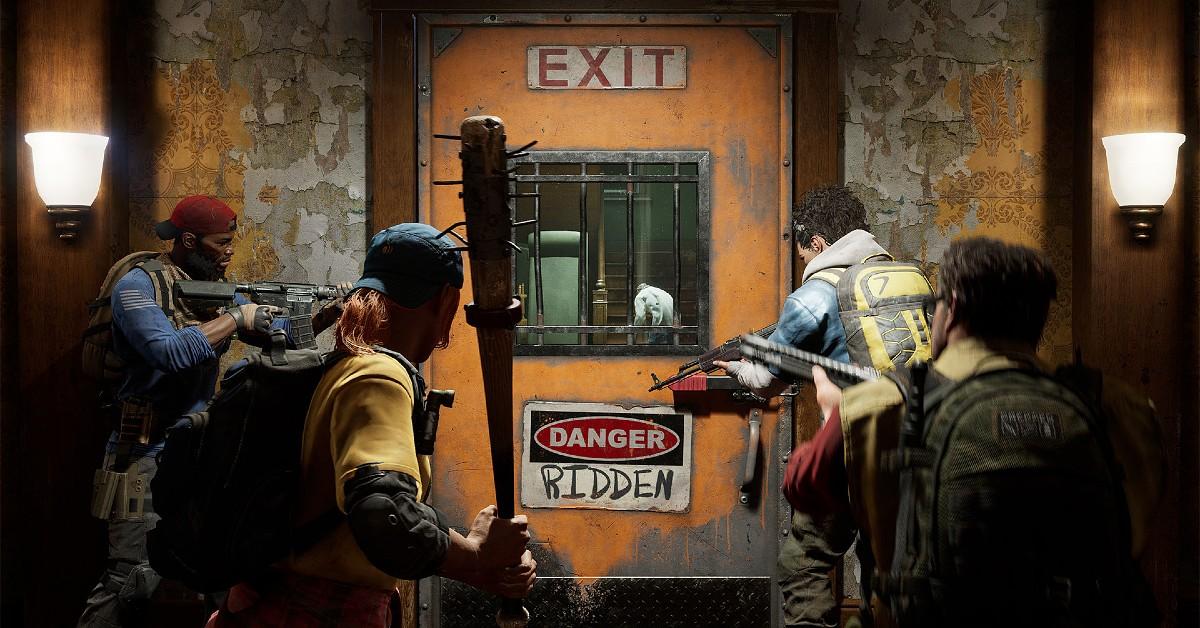 The Long-Awaited Video Game 'Back 4 Blood' Is Here — Let's Explain How Those Cards Work
From the studio that brought you 2008's critically acclaimed Left 4 Dead comes the wonderfully similar Back 4 Blood, and players can't get enough of the first-person, zombie-slaying video game, which even landed itself in Steam's top 25 biggest daily player peaks.
Turtle Rock Studios' new game, which launched on Oct. 12, 2021, is an amped-up, more modern version of the OG Left 4 Dead series, as this time around, weapons have special attachments, there's a "ping" action, and players are able to engage in deck building.
Article continues below advertisement
Players, who can take on the personas of eight different zombie-crushing "cleaners" named Walker, Holly, Hoffman, Evangelo, Karlee, Doc, Jim, and Mom, are able to build decks out of cards in order to strategize combat.
Strategy is vital when there's a global zombie outbreak threatening your very existence. Whether you're playing solo, which is a feat that earned a cryptic warning, or with friends, this gameplay feature is a must if you're looking to survive. Here's how it works.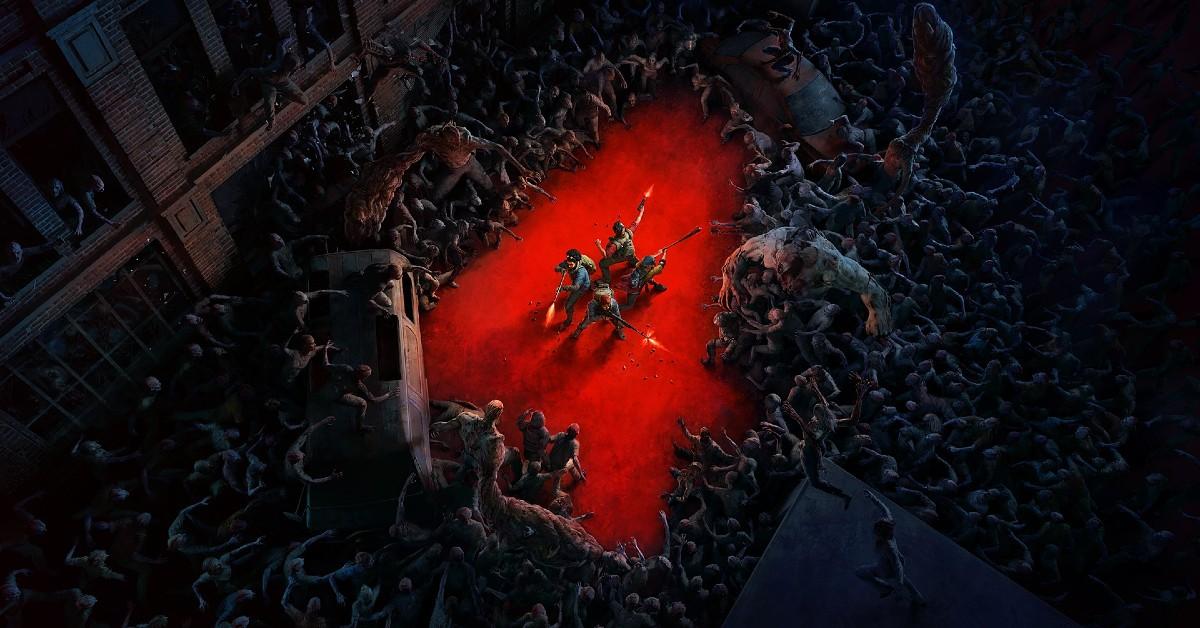 Article continues below advertisement
Players can utilize the Card System at the beginning of each campaign level.
There are dozens of active cards to choose from, including "Rythmic Breathing," "Lucky Pennies," and "Life Insurance." They come in four different categories: Reflex, Discipline, Brawn, and Fortune. Said categories center around themes of offense, defense, utility, and mobility.
The deck builder lets you create a personalized set of up to 15 cards, which you and your team (consisting of four cleaners total) will use to battle corruption cards that make your mission more difficult.
Article continues below advertisement
Selected at the beginning of each level by the Game Director, corruption cards include "Ogre," "Bruisers," and "Shambling Ridden Swarm." Cleaners can also acquire active cards at certain locations, but they cost 1,000 Copper.
Players will have to decide if a card is worth that price given their scenario. Cards are also available via the Supply Lines shop option. There are a plethora of active card combinations, so choose wisely.
Article continues below advertisement
Does 'Back 4 Blood' have a split-screen co-op mode?
Sadly, players cannot defeat big ugly Snitchers and Tallboys while devouring Doritos on the same sunken-in couch. Back 4 Blood only offers an online multiplayer mode.
Article continues below advertisement
Does 'Back 4 Blood' have a crossplay option?
If you're an Xbox gamer and your BFF is a PlayStation gamer, don't fret. Back 4 Blood has you covered with its cross-platform play. Players can defeat the undead together via PS5, PS4, Xbox Series X|S, Xbox One, and PC, all at the same time.
Back 4 Blood will ask players at the very beginning of the game if they wish to turn on crossplay mode. If you later decide to change your mind, you can enable it or disable it via the preferences menu in the "Play" section.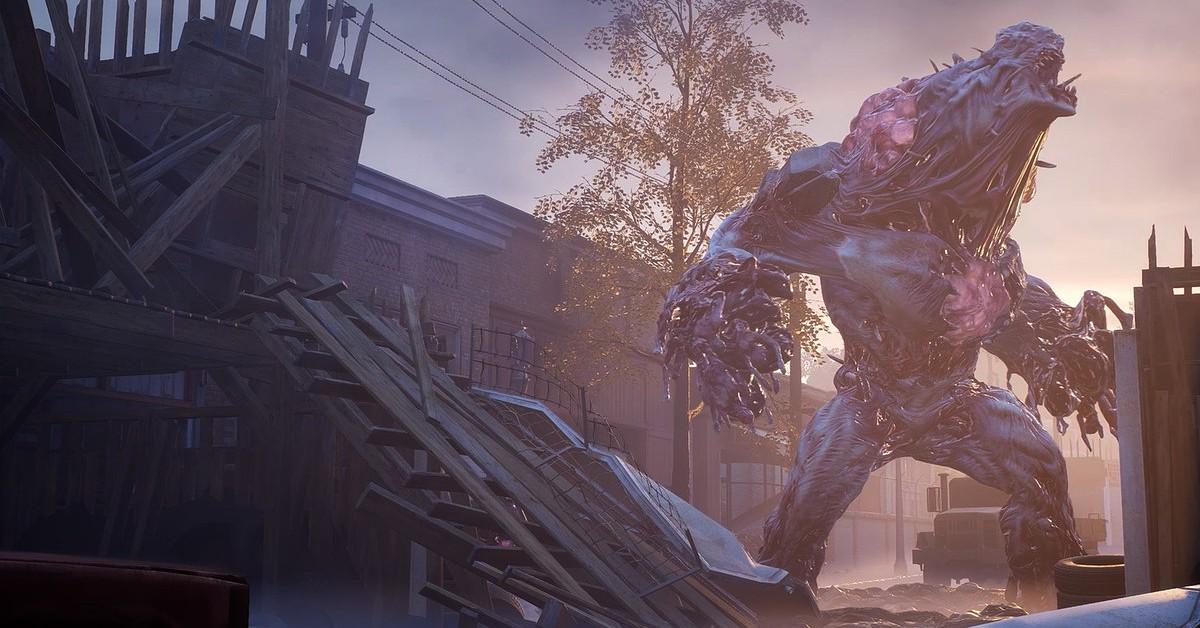 Whether you attempt to demolish pus-filled slowpoke Reekers and phlegmy yet agile Stingers with your team of bots, or you and three friends have developed a killer strategy, we wish you the best of luck in surviving the zombie apocalypse.