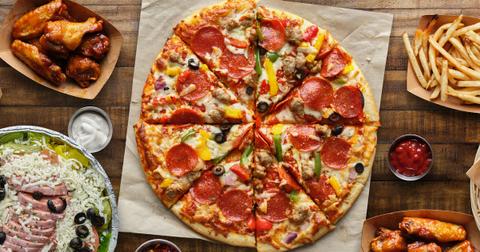 These Back-to-School and Labor Day Food Deals Are Next-Level
By Lizzy Rosenberg

Updated
After an undeniably strange (and long!) summer vacation, it's certainly a drag to return to classes, whether you're one of many doing at-home learning, or if in-person school is officially back in session.
These back-to-school food deals will keep you well-fed.
But to cure your back-to-school blues, a variety of restaurants across the country are offering next-level back-to-school food deals that will revolutionize your lunch breaks. Get ready to get stuffed.
Students could win free Insomnia Cookies, and teachers get free six-packs.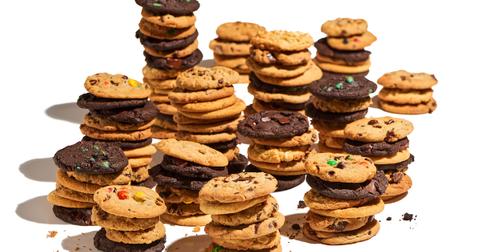 Insomnia Cookies' "Cookies 4 College" sweepstakes gives five lucky students (18 years or older) the chance to win a $500 Insomnia gift card. All other applicants will receive a "mystery prize." Enter on the Insomnia Cookies website for all the necessary deets.
And, because back-to-school is just as much of a struggle for students as it is for teachers, the chain is offering educators with valid school IDs a free 6-pack of traditional cookies with every purchase through the end of September.
Free delivery and 15 percent off at Abuelo's*
For your (hopefully intimate) Labor Day gatherings, Abuelo's Mexican Restaurant is offering 15 percent off all 6-person Family Feast packages that are ordered online, from Friday, Sept. 5 through Monday, Sept. 7. Customers who place orders over $30 will also receive free delivery.
10 percent off Bonefish Grill gift cards*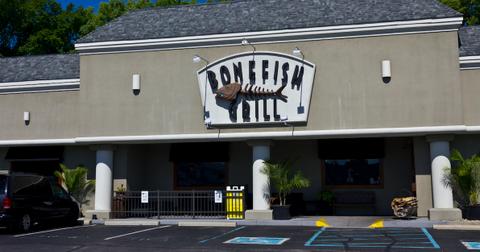 Through Sept. 13, Bonefish Grill customers will receive 10 percent off all gift card purchases. Additionally, between Sept. 4 and Sept. 7, online guests can get in on $45 Lobster and Shrimp Family Bundles, as well as Lobster and Shrimp Roll entrées.
$0 Delivery on Uber Eats McDelivery Orders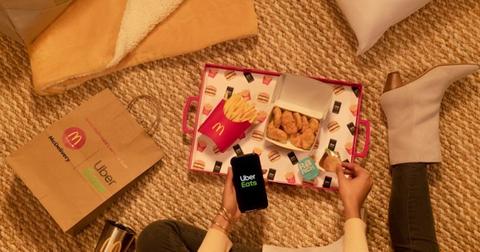 Whether you're spending your Friday night hanging out in a dorm with your roommates, or if you're doing yet another movie night with the 'rents, you can spice things up with free McDelivery from Sept. 8 through Sept. 14, which will be automatically applied once your minimum is met, according to a press release. Try the chain's new spicy nuggs, or indulge in a nostalgic classic... the choice is yours.
Chuck E. Cheese is extending their Summer Fun Passes*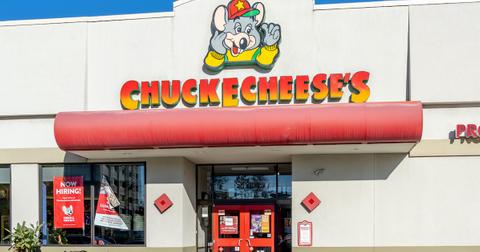 Wait, summer isn't over yet! Chuck E. Cheese has decided to extend their Summer Fun Pass, letting pass members receive a large one-topping pizza, four soft drinks, and two 30-minute All You Can Play Cards for $44.99. Additionally, every Monday through Sept. 13, customers can get two more 30-minute All You Can Play cards, as well as special food discounts.
Shake Shack's Hot Chick'n Is BACK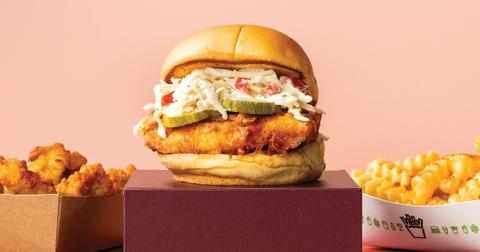 As of Sept. 1, Shake Shack is bringing Hot Chick'n back to the menu. The famous Hot Chick'n sandwich features a slow-cooked chicken breast marinated and hand-dripped in a buttermilk batter, which is then seasoned, fried, and dusted with a guajillo and cayenne pepper blend, before getting topped with cherry-pepper slaw and pickles. The chain will also now offer Hot Chick'n Bites, Hot Spicy Fries and Hot Spicy Cheese Fries, and customers can order Hot, Extra Hot, or — if they order online — fire.
$15 off pizza orders via DoorDash*
Until Sept. 6, DoorDash customers will be able to get up to $15 off pizza orders from participating restaurants located in the "DashPass Pizza Favorites" carousel. Get us a pizz-a-that.
Double rewards points at Firehouse Subs*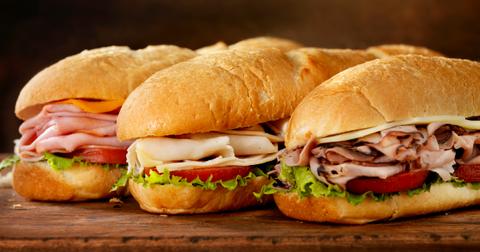 Firehouse Subs rewards members who place orders from Firehouse Subs between Saturday, Sept. 5 through Monday, Sept. 7 will earn double points. If you aren't already part of the free membership, you might wanna get on that ASAP.
20 percent off online orders at IHOP*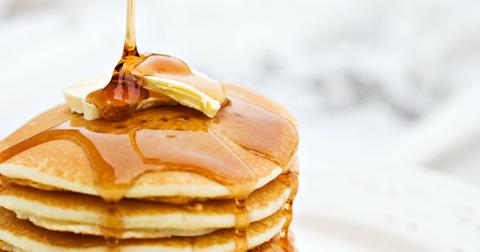 Through Sept. 13, first-time IHOP customers can get 20 percent off all orders placed online or via the mobile app.
Free Chili's for a year, a new Marg of the Month, and $15 Smokehouse Combos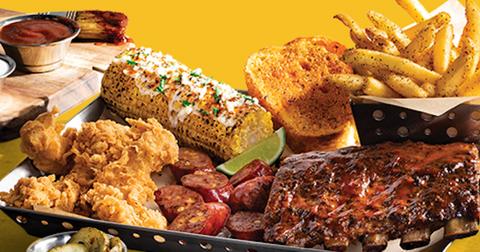 Chili's is giving one lucky son-of-a-gun free Chili's for a year, a runner-up a $250 gift card, and a third-place winner a $100 gift card. To enter, simply snap a photo of you on a road trip sometime during the first week of September, post it to Instagram, Facebook, or Twitter and use the hashtag #ChilisRoadTrip. Then, make sure to try the September Marg of the Month, the Jack to School 'Rita, and get in on $15 Smokehouse Combos and $17 Ultimate Smokehouse Combos for National Rib Day.
$8 Margs at Rainforest Cafe*
Rainforest Cafe is closing off summer in the best way, with $8 Red, White & Blue Margaritas from Sept. 4 through Sept. 7. Customers can choose between a Tropics Strawberry Puree, a classic frozen margarita, or the DeKuyper Blue Curacao Liqueur Marg.
Free delivery from Red Lobster*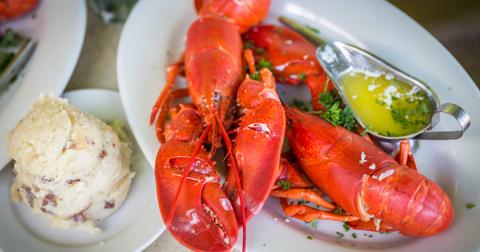 Customers who order from Red Lobster To-Go between Monday, Sept. 1 through Thursday, Sept. 4 will get free delivery, as long as they meet the $30 minimum.
Chipotle's "Real Change" feature donates to the Kids In Need Foundation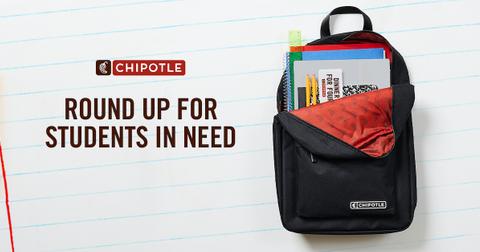 This isn't a deal, per se, but Chipotle is fundraising digitally by implementing a "Real Change" feature in their app and online. It enables guests to round-up their change to the next highest dollar, to donate to the Kids In Need Foundation. This will go toward buying laptops, school supplies, and meal cards for kids across the country until Sept. 27.
Free delivery on TooJay's Deli orders via DoorDash*
TooJay's Deli and DoorDash are teaming up, and offering first-time DoorDash users free delivery on orders placed between Tuesday, Sept. 1 and Monday, Sept. 14. To get the deal, guests must make a purchase upwards of $15, and it must be placed on the TooJay's website, and "ordered with DoorDash."
Summer may be over, but the #eeeats definitely aren't. Prepare to stuff your face, because school is officially in session.
*These deals were provided by Offers.com.