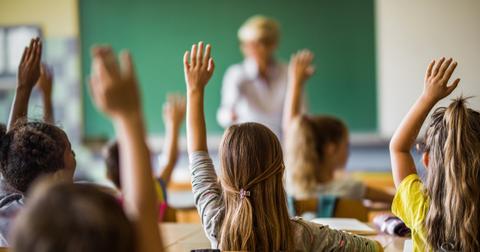 Goodbye, Summer! 10 Hilarious Back-to-School Memes Every Parent and Teacher Can Understand
By Gabrielle Bernardini

Updated
Say goodbye to beach days, BBQs, and your local swim club because back-to-school is upon us. Yes, kids everywhere are racing to finish up their last-minute reading assignments and parents are out trying to find folders in specific colors as noted by the teacher. Meanwhile, teachers are organizing their lesson plans for the upcoming year. 
In honor of the back-to-school season, we're celebrating by rounding up our favorite memes that you can send to your friends, colleagues, and fellow parents. Whether you're happy that the fall season is upon us or sad that summer is officially over, we've got memes that will cover all of the emotions you're currently feeling. Seriously, no matter your age, we can all relate!  
Back-to-school memes for parents:  
Let's face it, most parents are thrilled that their kids are going back to school. Why? Well, besides the countless activities that a parent needs to take part in to occupy their child's mind, lots of cash spent on summer camps, family trips to the local swim club, and more, sometimes mom and dad just need a bit of a break. In honor of parents sending their kids back to school, we've rounded up a few of the funniest memes. 
1. Still alive?
Taking a three-month vacation with your kids is probably how Matt Damon felt when he was stranded in space in The Martian. Seriously, he was lucky to be alive...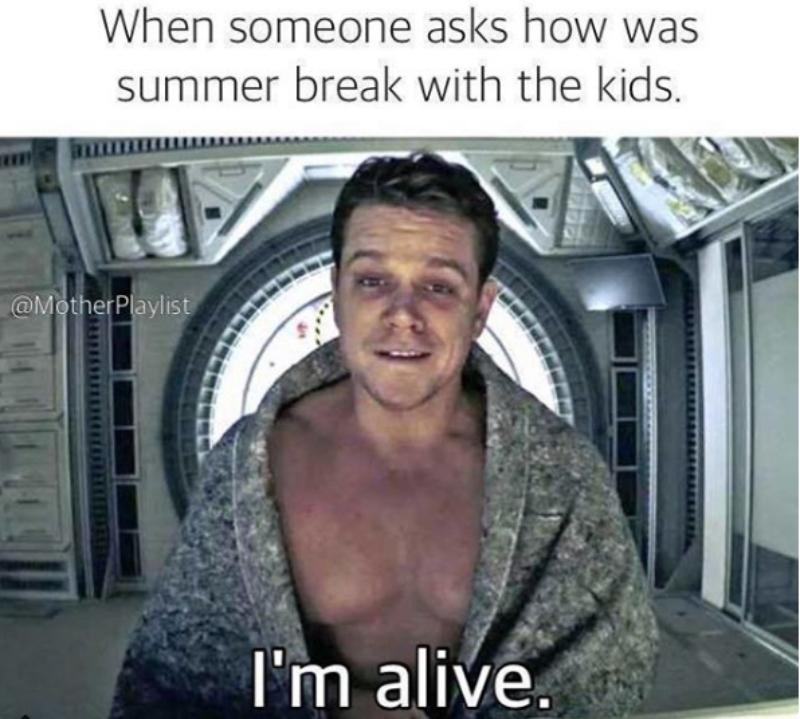 2. Jumping for joy!
That moment when you finally realize your vacation can begin now that the kids are back in class.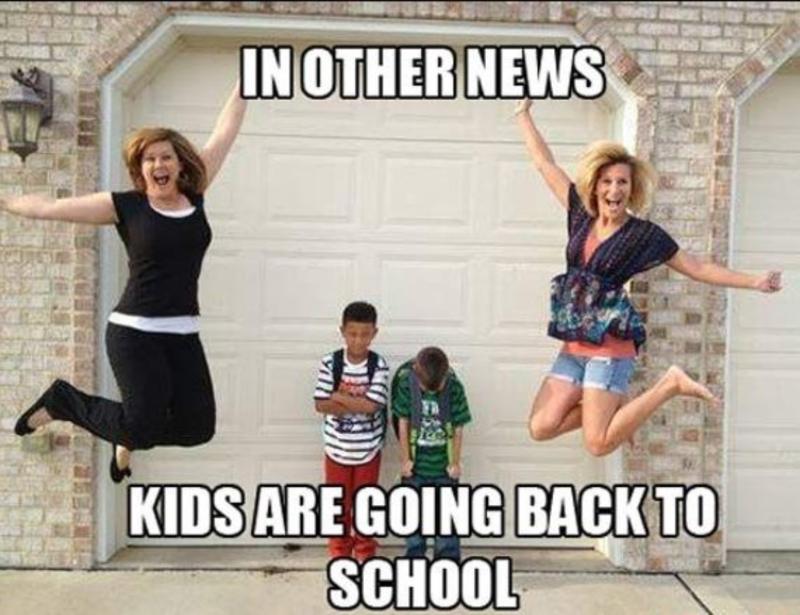 3. Freedom!
That moment when you are no longer obligated to entertain the kids with fun-filled activities for 8 to 12 hours per day... for three months.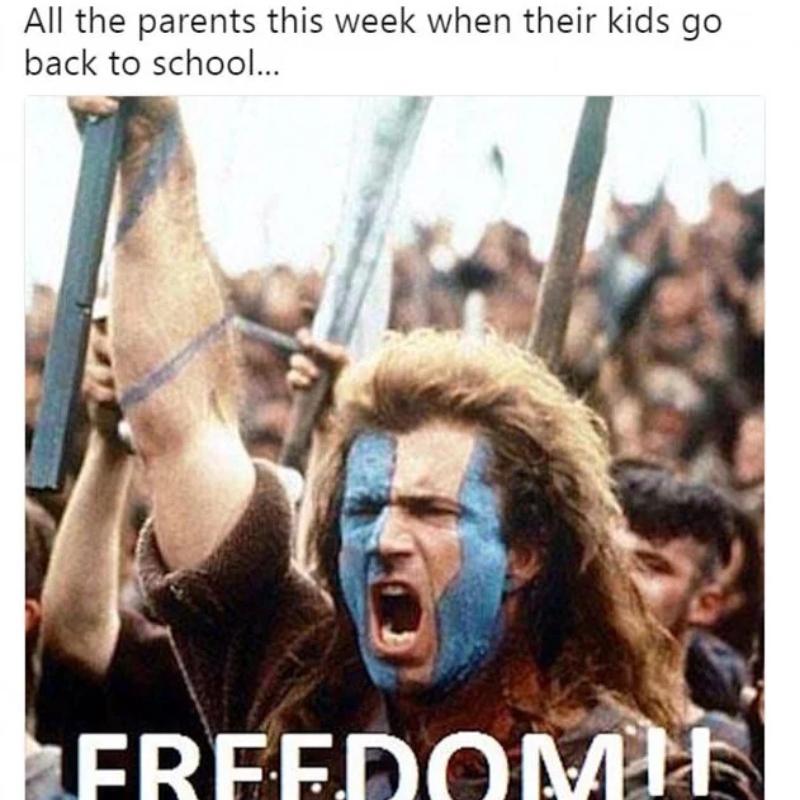 4. There are always two types of kids...
When your youngest can't stop talking about heading back to school and you're secretly bribing your oldest with bigger Christmas gifts if he/she passes math this year.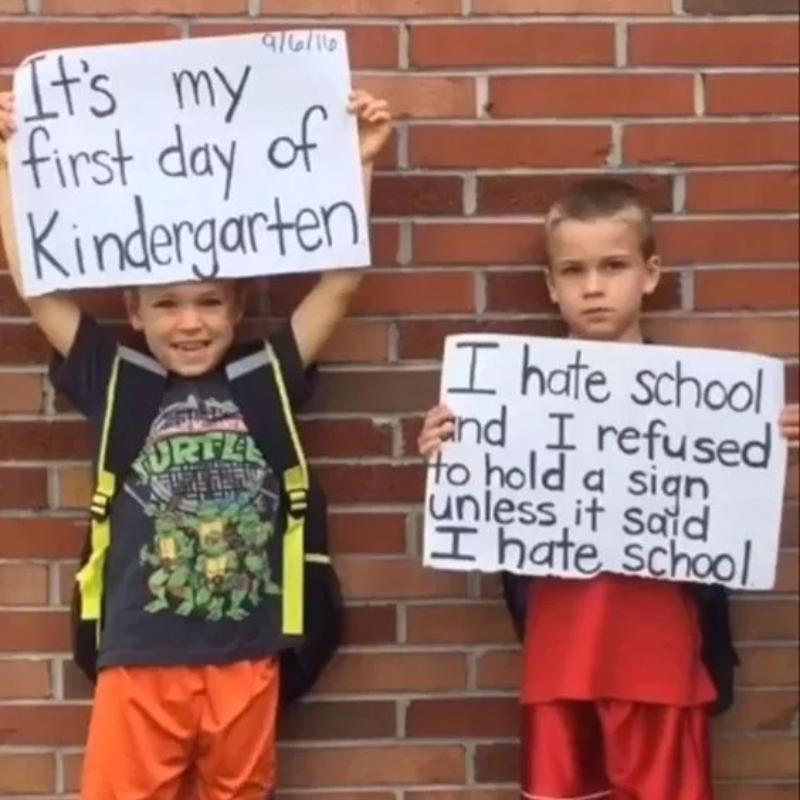 5. Heading into summer versus the end of August.
See, even Jennifer Garner knows the toll parenting takes on your body.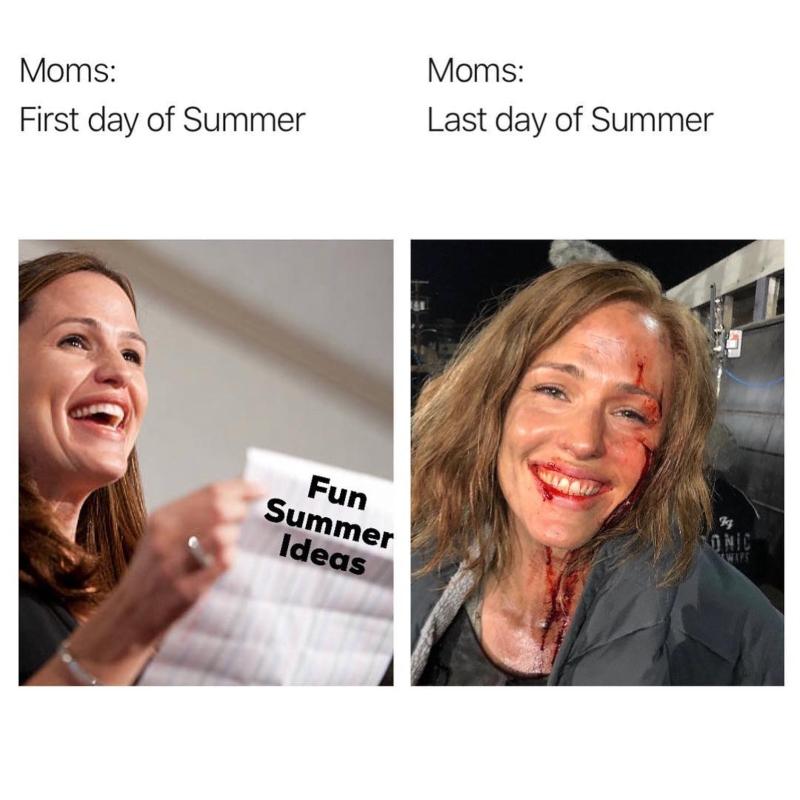 Back to school memes for teachers:
Getting your lesson plans for the year ready, hoping that Brian (whom your coworker warned you about) is not in your class this year, and soaking in your last full days of summer vacation is what teachers across America are most likely doing. 
To help prepare you for the upcoming school year, we've rounded up a few memes that we think our favorite educators can relate to.
1. Not today, Satan!
That moment when you're being observed by a higher-up and Brian starts screaming in the middle of the lesson plan.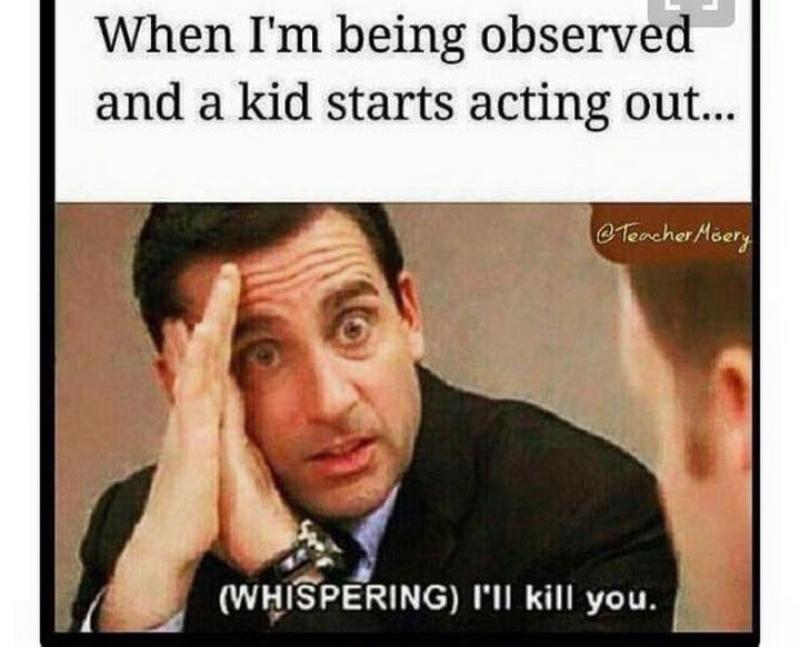 2. It's not as easy as it looks!
Making a seating chart is basically like solving the New York Times crossword puzzle.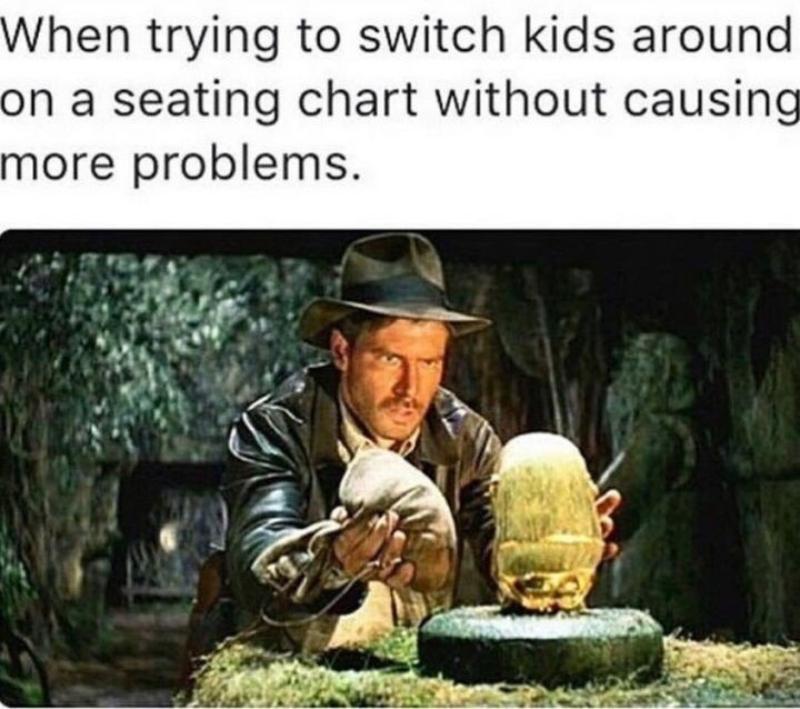 3. Sunday scaries.
When your friends tell you that they have the "Sunday scaries" and you need to remind them that your vacation is about to be over until next June.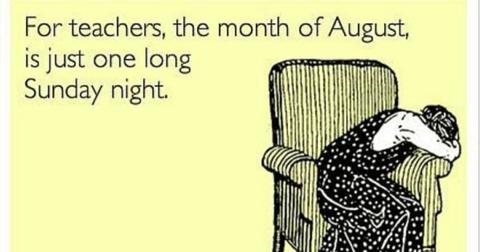 4. Do I get a discount?
Stocking up on school supplies for your classroom because the budget was not able to provide you with enough money to get the basic necessities that you need to do your job.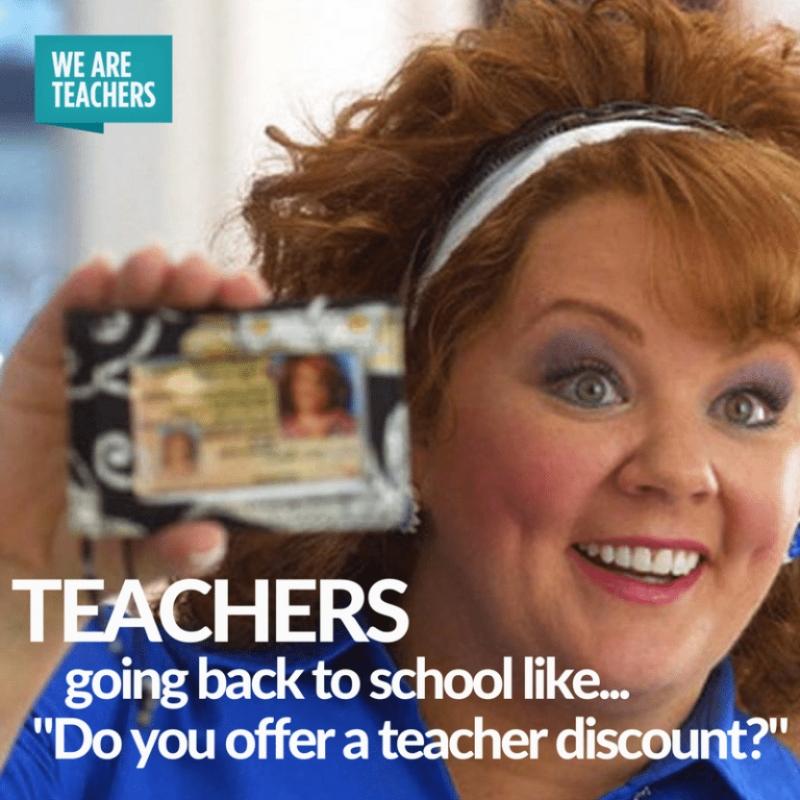 5. Back-to-school hits hard.
When the first week of school is over and you already are counting down the days until your 2020 summer vacation begins.