There Can Be 100 Jokers in a Room... Here Are the Best 'Joker: Folie à Deux' Twitter Memes to Lift Your Spirits
Little monsters, it's real. Lady Gaga is set to star in 'Joker: Folie à Deux' alongside Joaquin Phoenix. Here are the best Twitter memes about this joyous pop culture moment.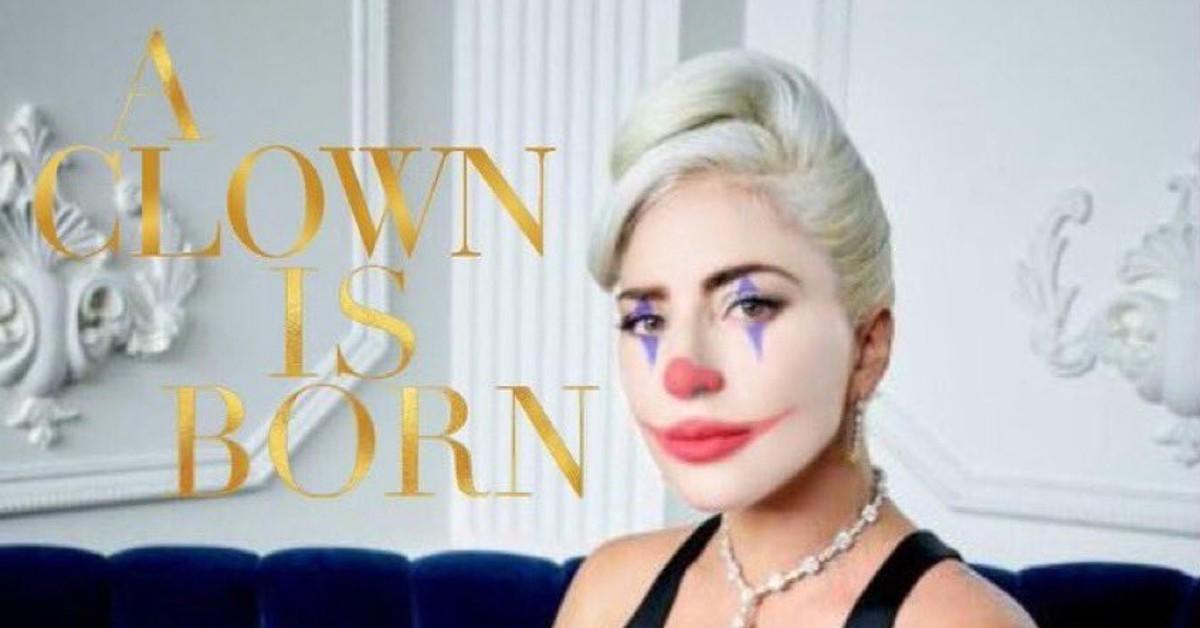 One of the most polarizing, controversial films of the last decade came to us during a time of sociopolitical relevancy — that movie being Todd Phillips' Joker. The film follows Oscar winner Joaquin Phoenix's Arthur Fleck, a starving comedian and clown who slowly descends into madness as a result of his own failures, past trauma, and how poorly society treats him. The King of the Incels becomes the villain we know all too well: the Joker.
Article continues below advertisement
Girls, gays, theys — our time has come. After much confused speculation, it's been confirmed that Oscar and Grammy winner Lady Gaga will star in the Joker sequel, Joker: Folie à Deux, alongside Joaquin. But it gets even better. It's rumored to be a MUSICAL. We're winning! As you can probably imagine, this wild turn of events has spawned some pretty crazy memes and tweets, as Twitter is having a field day with the life-changing news.
Fellow little monsters, we present you with a list of the best and most hysterical tweets about Joker: Folie à Deux — which is set to premiere on Oct. 4, 2024.
She's a method actress, y'all.
We already know how unhinged Gaga was when preparing for House of Gucci, so we're borderline frightened at the possible lengths she'll go to play Harley Quinn. We love her, but she scares us (in the best way).
Article continues below advertisement
Category is: Clownery, mama.
Serving you clown glamor realness! Any meme that blends a RuPaul song with Lady Gaga and a Joker sequel is a winner in our book. Honk honk.
Article continues below advertisement
"I'm a clown?"
We'll admit, this clip of the feud between Real Housewives of New Jersey cast members Danielle Staub and Caroline Manzo can be used as a reaction for, like, anything, but it works especially well for this historic pop culture event.
Article continues below advertisement
It's going to be the cinema experience of a lifetime, hunty.
Though the sexual orientation segregation is undeniably odd, we're cackling at this video from The Tyra Banks Show. On premiere night, the theater for Joker: Folie à Deux is going to be packed with gay and ferociously dedicated little monsters, and Joaquin Phoenix-loving Chads. Goodness, we might need a peace treaty.
Article continues below advertisement
Did you know Lady Gaga's Italian? She'll tell you herself.
She's just an Italian girl from New York. For those who don't know, the "Stupid Love" singer's real name is Stefani Joanne Angelina Germanotta. So, you know, cue the pinched Italian fingers. If Gaga does use the Joker: Folie à Deu script as her own personal packet of "suggestions," she'll surely make her line delivery more Italian. Now we're craving pasta.
Article continues below advertisement
Murder is the new method.
Yet another tweet dedicated to Gaga's tendency to go all out when preparing for a role, or even an album. She's an odd bird, that Stefani. "Put your paws up" has a whole new meaning when we're talking about criminal offenses.
Article continues below advertisement
Can we really handle more press tour madness?
From "there can be 100 people in the room, and 99 don't believe in you," to believing Patrizia Reggiani sent large swarms of flies to follow her on the set of House of Gucci, Lady Gaga is the true queen of Hollywood press tours. We can't wait for the chaos that will ultimately be the Joker: Folie à Deu press tour.