In Case Bad Bunny's Crocs Sell out, Here's How to Get Them Later
What is the expected resell price for Bad Bunny's Crocs? The singer-songwriter and rapper is dropping a signature shoe, which is expected to sell out.
By now, you're most likely familiar with Bad Bunny (real name: Benito Antonio Martínez Ocasio) for his incredibly catchy music, but the 26-year-old Puerto Rican artist is expanding his portfolio with a line of signature Crocs. That's right, folks — Bad Bunny is making his debut as a shoe designer in September 2020 with a pair of classic rubber kicks and it's about to be a quarantine necessity.
Article continues below advertisement
However, these highly coveted shoes are expected to sell out pretty quickly, so we've done a little research on the expected resell price for Bad Bunny's Crocs. Stay tuned for more regarding how to get them once they're totally out of stock.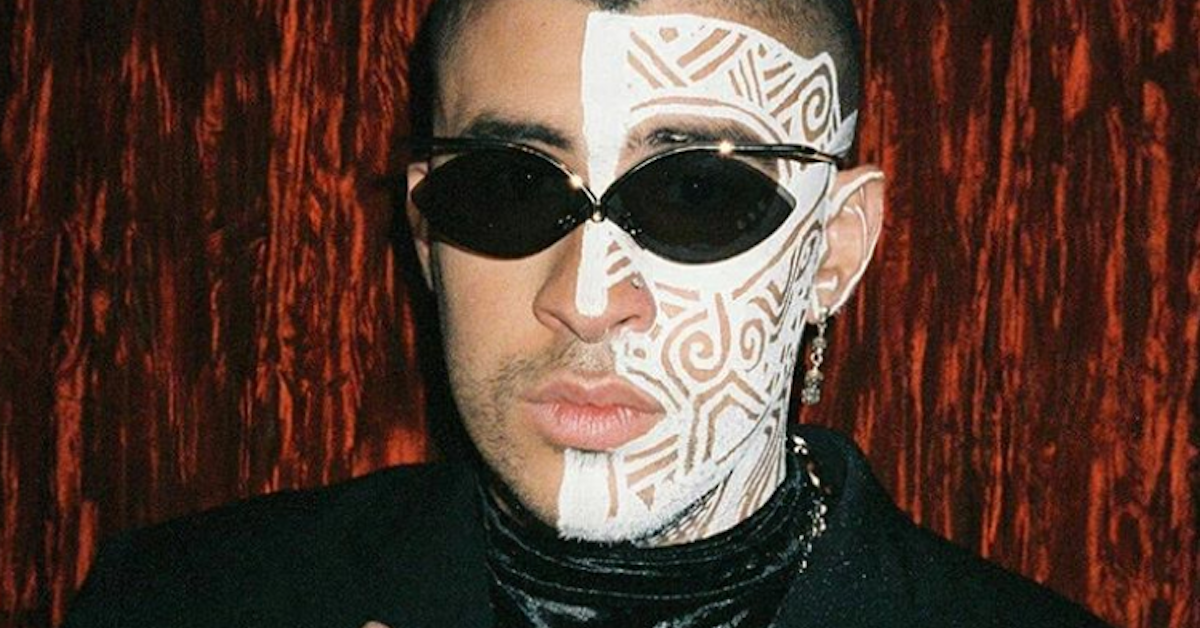 Article continues below advertisement
Here's how to get Bad Bunny's Mi Flow, Mi Glow, Mis Crocs even after they sell out.
Bad Bunny's Mi Flow, Mi Glow, Mis Crocs will officially drop on Crocs' site at 12 p.m. ET on Tuesday, Sept. 29 for $59.99 per pair. The shoes are classic Crocs clogs decked out with an exclusive Bad Bunny Jibbitz charm. They're designed to look like every 90s kid's bedroom, with glow-in-the-dark stars and planets, and luckily, the brand is letting fans virtually "get in line" ahead of the debut.
Because Bad Bunny's Crocs are limited edition, according to NewsWeek, fans should actually "get in line" rather than waiting to buy them, because they're likely going to sell out quickly. And because they aren't likely to restock on Crocs' website, or in Crocs stores, the expected resell price will probably be steep.
Article continues below advertisement
Popular retail YouTube account, How to Resell, expects the limited-edition Crocs could go up to about $140 on popular reselling sites such as Rakuten or even Poshmark. So if you're looking to pay something closer to the expected retail price for these babies, you'll want to hop into that virtual line ASAP. We wish you the best of luck!
Article continues below advertisement
Crocs' collaborations generally tend to be pretty fire.
At the beginning of 2020, the rubber shoe designer released a limited-edition pair of Peeps Crocs just in time for Easter. The popular shoe brand took to Instagram at the end of February announcing three new limited-edition designs, which came in baby blue, yellow, and hot pink, and they featured Peeps-shaped charms. Unsurprisingly, they sold out instantaneously.
For a while, dedicated Crocs fans had also started buying "Bridal Crocs" that were bedazzled with sequins for their highly anticipated wedding day. These, however, weren't officially designed by Crocs — they were created and sold by a Crocs-loving Etsy designer, PrincessPumps. Obviously, they were a total hit and made national headlines.
Article continues below advertisement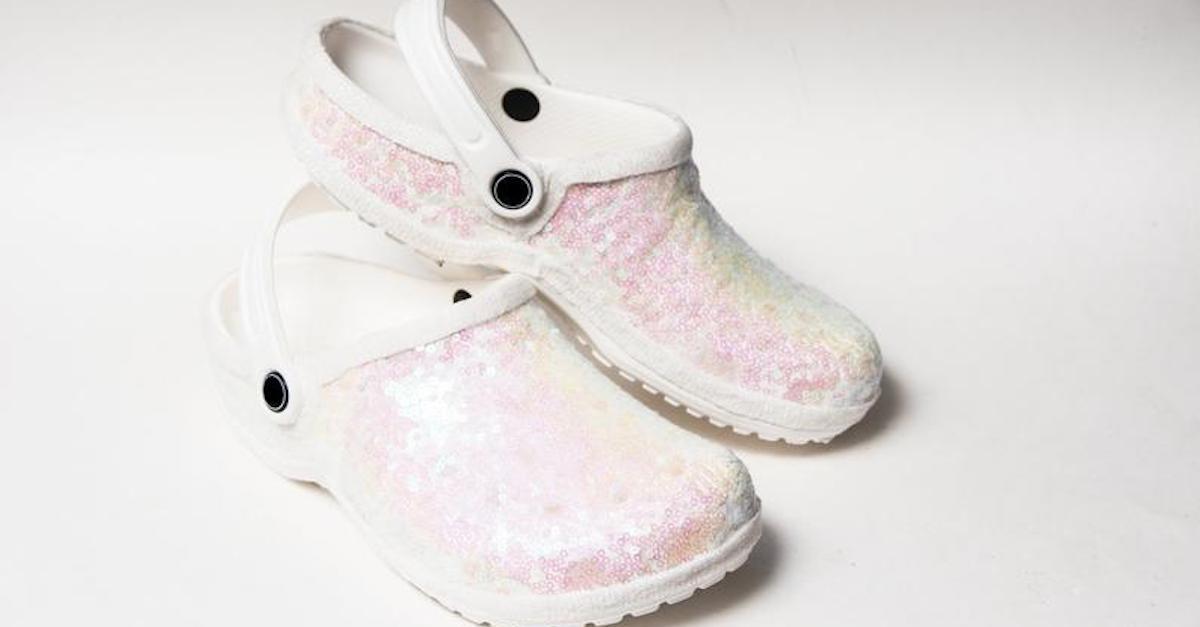 Limited-edition Crocs are a hot commodity as it is, but when they're exclusively designed by Bad Bunny, you know they're going to sell out in the blink of an eye. That being said, we could all use a pair of these... if you need us, we'll be waiting in that virtual line until they drop.