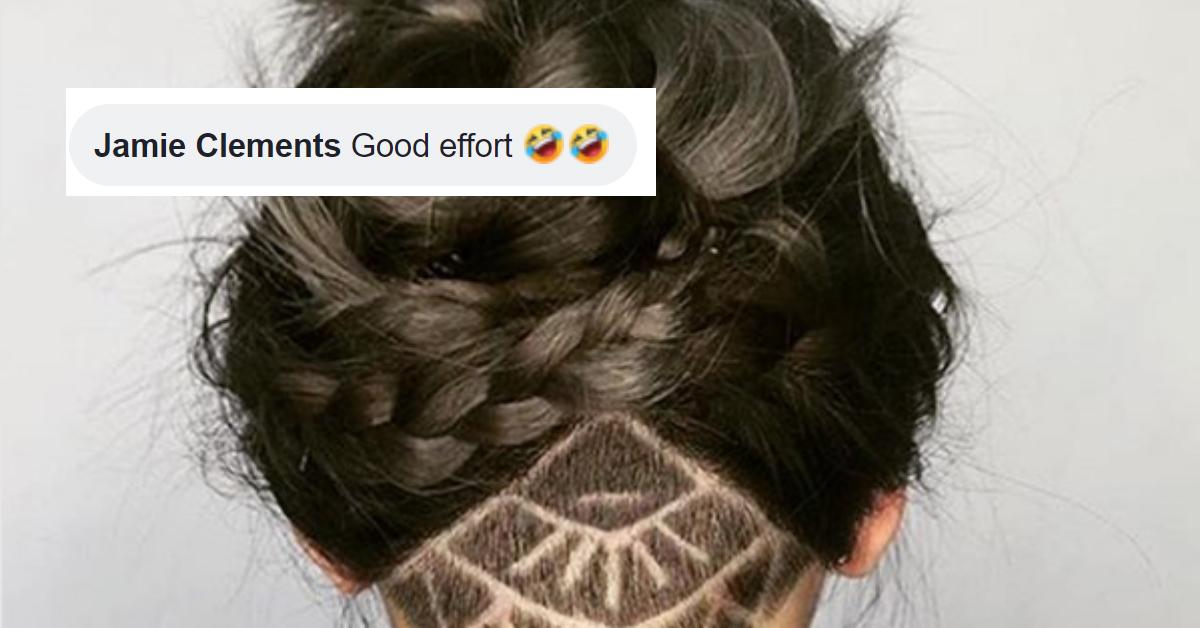 Woman "Traumatized" by World's Worst Haircut That Left Her Half Bald
One woman learned the hard way that you should always check a hair stylist's portfolio before asking them to attempt a funky new hair style on your cranium.
A good haircut is super important. It can completely change the entire appearance of your face. You could look older or younger, thinner or fatter, dorkier or sexier, all depending on the hairstyling you're rocking.
Article continues below advertisement
What I'm saying isn't exactly news, but if for some reason you're not convinced about the power of a haircut, just look at before-and-afters of dudes who decided to go with a tight fade and nicely trimmed beard.
We also often get inspired by other people's styles and wonder how we'd look with whatever they've got going on. But there are just some things/hairstyles that won't work depending on the kind of hairline/hair texture/head shape you have.
Which is probably why you look nothing like that photo of a young Marlon Brando or Janelle Monae whenever you're trying to jack their swag: you're just not built for it. Just like I'm not built for horizontal stripes on clothing.
For this woman, however, it had less to do with the shape of her head, and more to do with the fact that her stylist probably bit off a lot more than they could chew.
Article continues below advertisement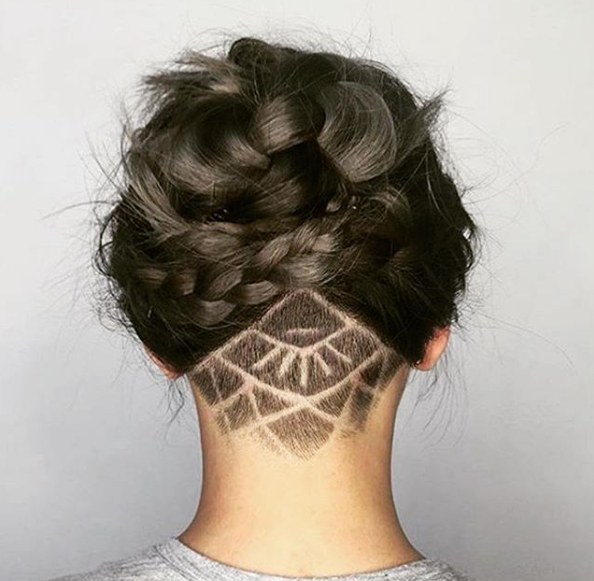 The haircut pictured above is what Lucy Burrows brought to a hairdresser salon. It's an undercut design, and you've probably seen variations of it on Instagram where people with more followers than you who are better at doing yoga and eating avocados than you put their interesting haircuts on full display during the tint of a gorgeous sun during the golden hour.
Article continues below advertisement
Burrows wanted to have that cute undercut for herself so she went to a salon to get it done. What she ended up with, however, was something that was more akin to a 4-year-old's first, and hopefully last attempt at cutting their own hair.
Article continues below advertisement
Burrows accused the local Barber 'N Bar barbershop of botching her endeavor into new follicular territories, but the shop vehemently denies that they were behind the lamentable hair job.
Their reasoning? They don't cut women's hair. They're a men's barbershop:
"Although she may have had a barber mishap, we would like to let you know that these claims have no proof of being associated with Barber n' Bar. Our shop has been victimized by these claims and we would like to let everyone know that we are a male barbershop and we do not cut women's hair. We even have celebrity regulars that are completely satisfied with our work."
Article continues below advertisement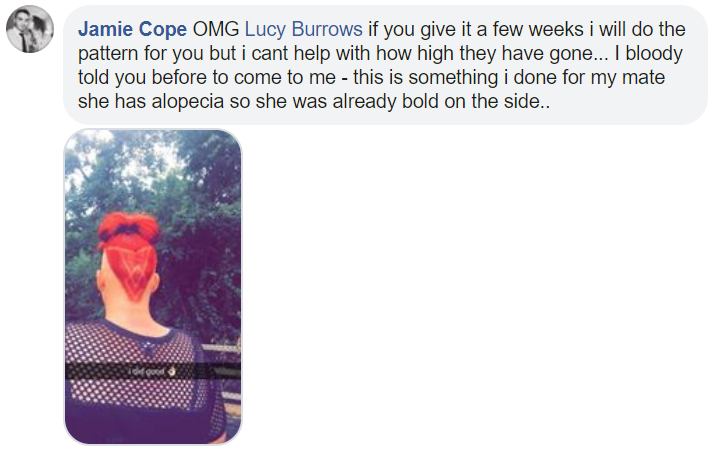 Lucy, however, pushed back and insisted that they were the ones behind her hair woes and says that the terrible job kept her from going to work and that her confidence was shattered as a result.
She also says that even though her hair was cut in August of 2018 - giving her seven months of "recovery" time, it still hasn't grown in properly and that it is still thinner than usual.
Article continues below advertisement
"I still can't wear my hair up at all and it looks so bad and messy. You can't tell as much anymore but it still feels very thin to me. After a long argument, the hairdressers admitted they did do it to me and sent back £30 but I am still half bald which obviously isn't great," she said.

Article continues below advertisement
This isn't the only "social meadia haircut request gone wrong" story that's popped on the internet in the past few weeks. In China, a man showed his hair stylist a haircut he was hoping to get on his own set of hair.
This was the screenshot he showed to the barber: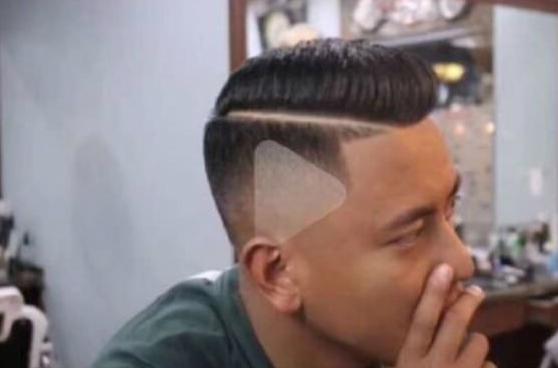 Article continues below advertisement
The problem is that whoever was cutting the man's hair, sadly, thought that the triangle was part of the hairdo and didn't realize it was just a "play" button on the video. That's right, the stylist actually thought that the dude wanted triangles shaped into the side of his head.