Here's How to Achieve That Bald Head Effect on Snapchat
By now, you may have seen people rocking a bald head on Snapchat. Here's how you can make some hilarious pictures and videos with it.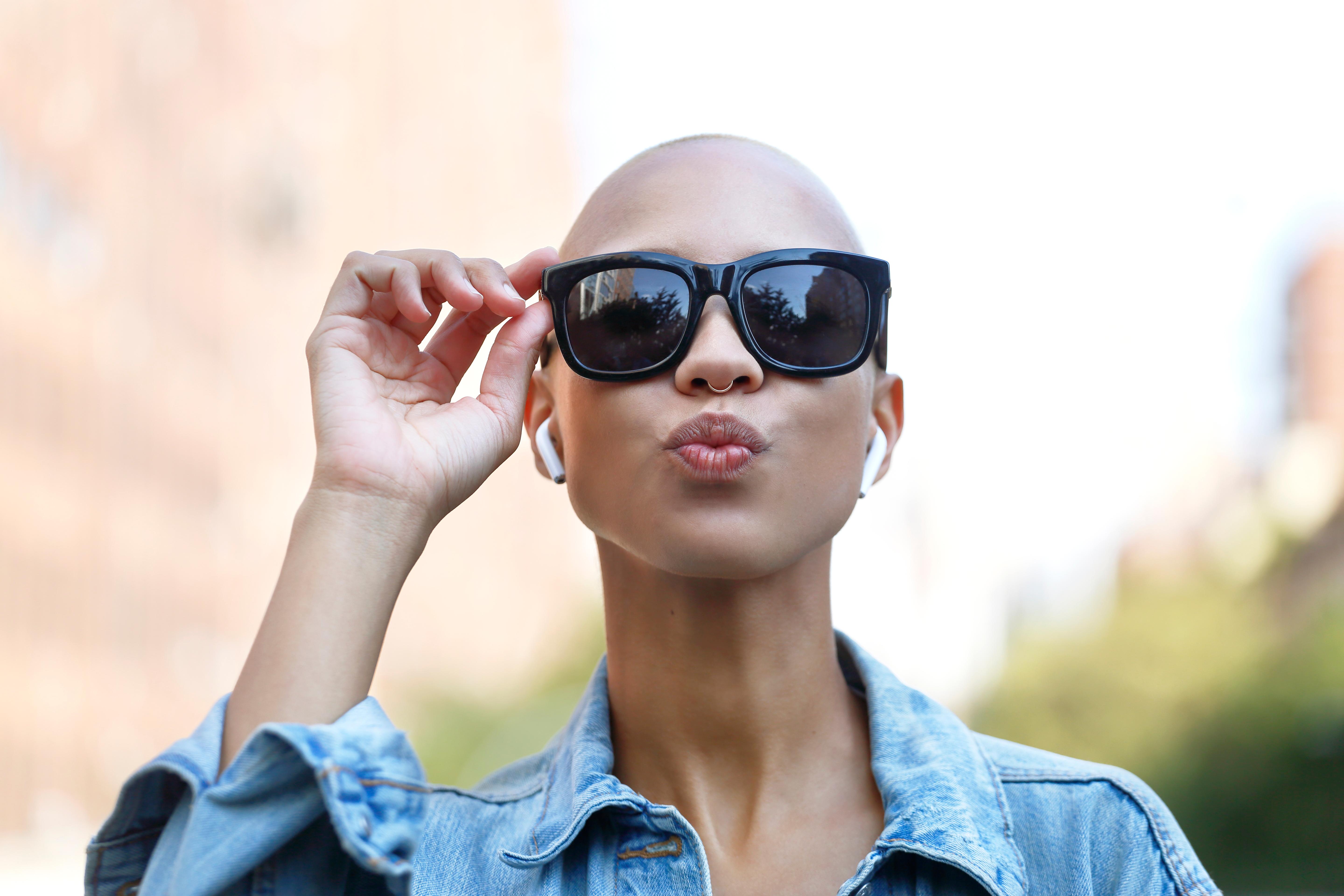 If you're an avid Snapchat user, there's no doubt you've thumbed through plenty of different photo filters during your time on the app. There are some that make you look like a cute dog, a squishy-faced baby, and even those that change your hair and eye color.
Article continues below advertisement
These are all fun to use to switch up your looks, but some of the coolest options are those that find you transforming your look so that you're basically unrecognizable. Those are the ones you want to share the most, because they're always funny.
There have been examples of a fun bald head Snapchat filter that let you take the hair (or lack of it) for a spin to see what it would look like if you straight up just buzzed your head. But what is it and how do you get to it? We've got everything you need to know about the filter, what it does, and how you can access it. You may be surprised to be learning of it for the first time, but once you start using it, it will quickly become a staple in your Snap filter list. Then it's right there!
Article continues below advertisement
Here's how to use the bald filter on Snapchat.
If you want to see how you might look bald on Snapchat, you'll first have to open the app and pretend that you're taking a selfie by flipping to the front camera. Then explore all the lenses currently available from the massive list. You won't have the bald lens immediately in your list to choose from, so you'll need to search instead for the "Bald Character" lens option. You can alternatively click here to be taken straight to it while in the Snapchat app. That's a failproof way to access it.
Article continues below advertisement
When you open up the lens, all you need to do is flash those pearly whites and see what happens when the lens does what it's supposed to do. It should add a beard and goatee (which is a bit redundant if you already have those) but it will also completely remove all hair from your photo and give you a smooth, bald head.
Article continues below advertisement
Grin and take those photos and videos, then share them to your friends! Or, if you're trying to see how you might look bald, this is a great start to try out on Snapchat. This is a fun lens that isn't difficult to use and it does a pretty good job of actually making you look believably bald. Whether you're on the fence of cutting your hair or you just want to take some silly images, this is a good way to do it.
Just be sure to remember to search for the "Bald Characters" lens if you want to find it in the ever-growing list of lenses. You never know. You might just stumble upon an awesome new look for yourself while making fun joke pictures.
Hey, bald is beautiful, after all!