Balenciaga's Towel Skirt Is $925 and the Reactions Online Are Priceless!
Internet users have wasted no time dragging Balenciaga for its overpriced towel skirt. Here are some of the funniest reactions to the towel skirt.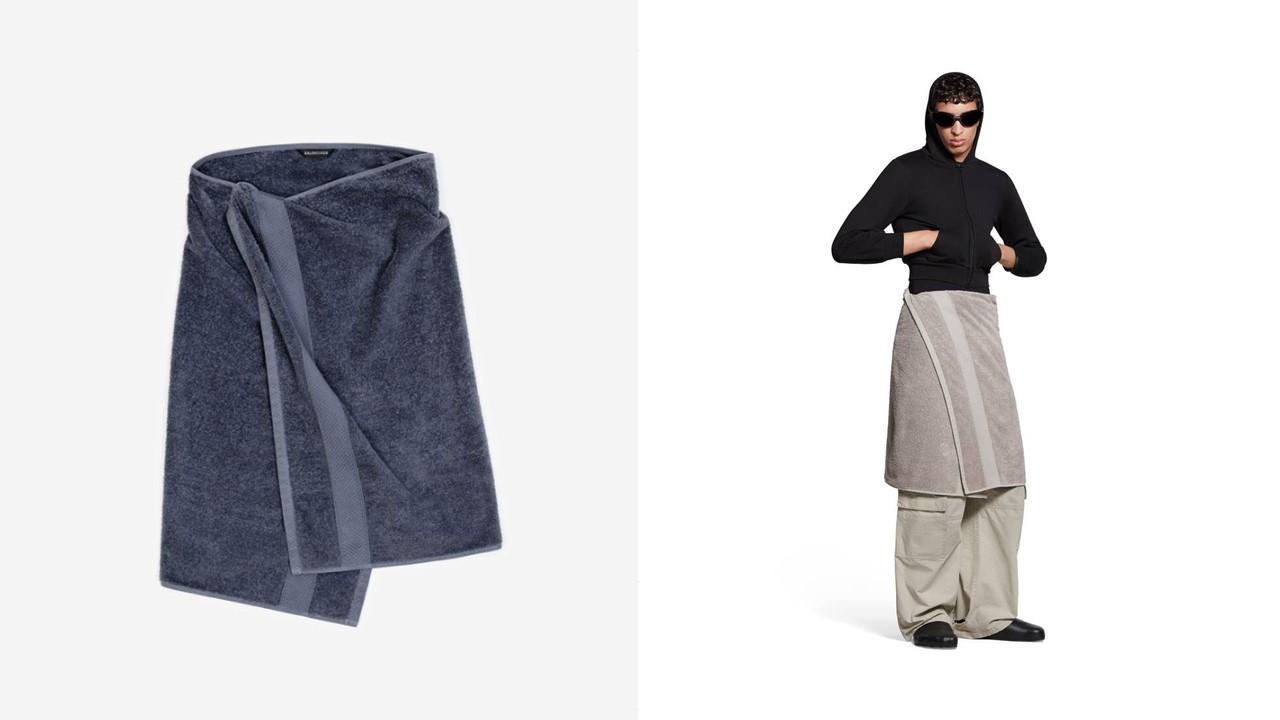 The Gist:
Balenciaga is selling a cotton towel skirt for $925.
Netizens aren't happy with Balenciaga and are sharing their reactions online.
Ikea has also joined in on the fun, offering its own version of the infamous towel skirt.
Article continues below advertisement
Well-known fashion house Balenciaga has released a $925 towel skirt and the internet is furious. The terry-cloth skirt is part of the brand's Spring collection, which will be available in February 2024. The towel features two buttons and an adjustable waistline belt. The knee-length cotton cloth is marketed as a unisex item and comes in two sizes. Balenciaga's latest fashion faux pas comes nearly a year after the company was dragged for its questionable holiday collection.
The collection was released in November 2022, and was immediately met with backlash. The marketing images featured children playing with plush bears decked out in harnesses, spiked collars, and other bondage gear. Following the controversy, Balenciaga designer Demna Gvasalia exclaimed that he would no longer create provocative pieces.
Article continues below advertisement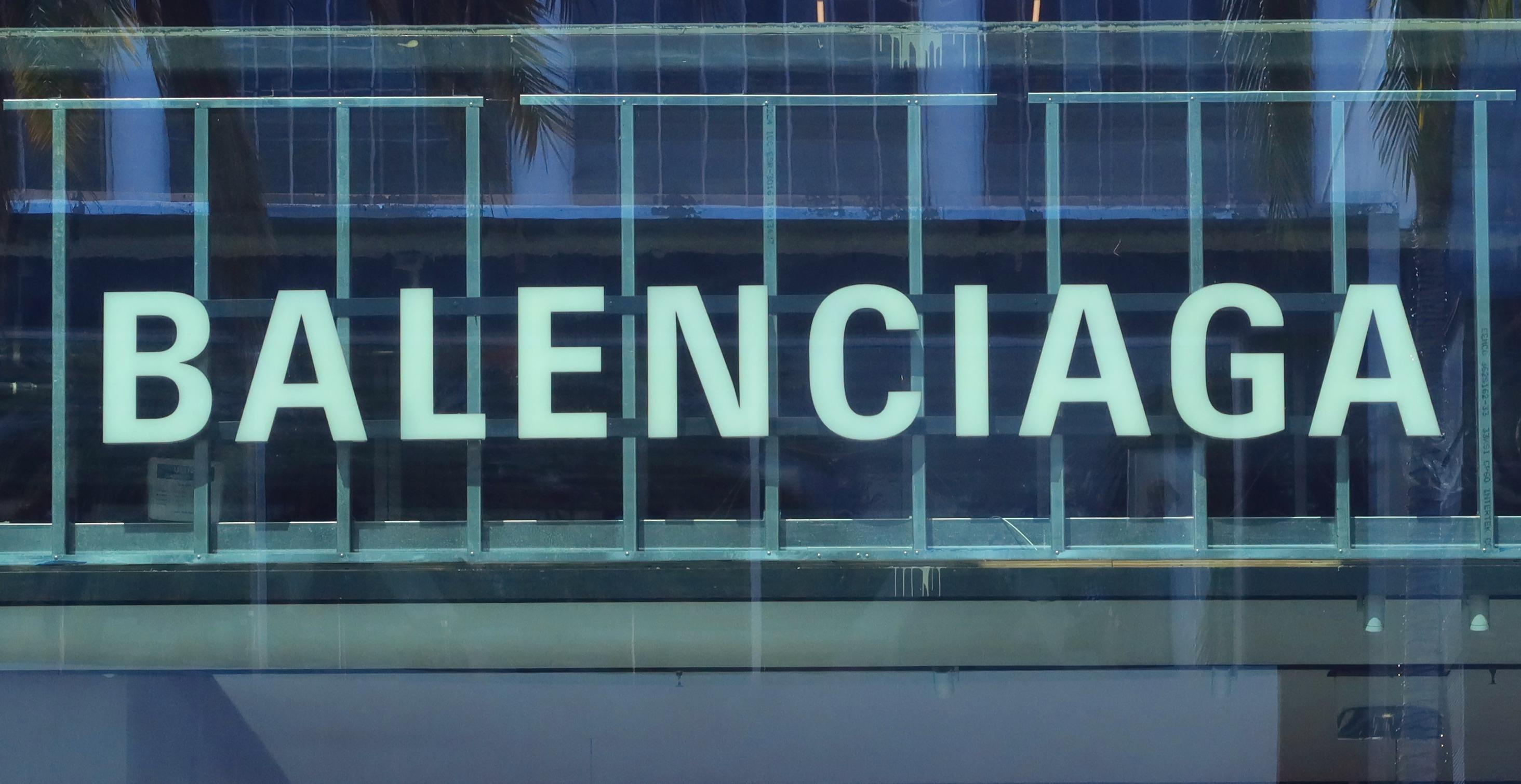 "I will have a more mature and serious approach to everything I release as an idea or an image," Demna told Vogue. "I have decided to go back to my roots in fashion as well as to the roots of Balenciaga, which is making quality clothes — not making image or buzz."
Despite his previous assertion, the fashion house has continued to pump out gimmicky pieces and the internet isn't here for it.
Article continues below advertisement
The reactions to Balenciaga's towel skirt are hilarious.
It seems as if no one is looking forward to the release of Balenciaga's towel skirt. After the retailer announced their latest product, netizens took to social media to share their reactions to the ridiculously priced garment. Most people are having trouble believing that Balenciaga is selling a cotton bath towel for nearly $1,000, while others are simply slamming the designers.
One person on Twitter pointed out how ridiculous the towel skirt was. She suggested that the same look could be achieved with a towel and two safety pins.
Article continues below advertisement
Others hilariously trolled Balenciaga by putting their own towels up for sale. A man who goes by @1OriginalVTR on Twitter joked that he was selling the towels from his home for $300. "Quality texture as well," he said. "You don't wanna miss out on this deal!!!"
Article continues below advertisement
Meanwhile, TikTok users are also joining in on the fun. Some have taken to the popular video sharing app to mock the fashion retailer for selling a ridiculously priced towel.
Article continues below advertisement
Ikea is also roasting Balenciaga with their own "towel skirt."
Shortly after Balenciaga unveiled their towel skirt, Ikea trolled the company with their own version of the product. "Introducing the new VINARN Towel Skirt. A 2024 Spring fashion essential," read a post on the company's U.K. Instagram. Included in the post is a photo of a man wearing dark shades, a black hoodie, and a towel skirt — which looks similar to the one offered by Balenciaga.
Article continues below advertisement
Ikea's towel skirt isn't really a skirt. The Vinarn towel is a part of Ikea's collection of bath products. It's currently available for $9.99 and comes in five different colors.