Barber's Business Card Promotion Goes Viral for All The Wrong Reasons
Companies have failed on social media plenty of times.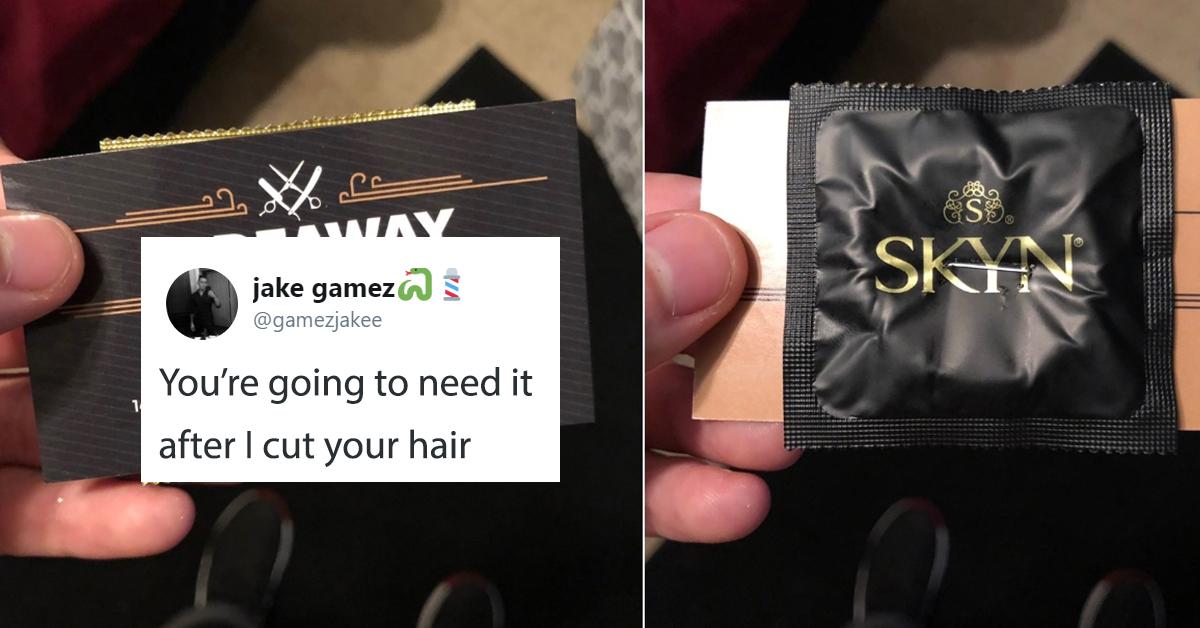 Keeping your customers loyal is a hard job for any businessperson. Especially when you have a lot of competition. So every once in a while, you have to give them a freebie. But this Twitter user might have taken the idea of a freebie to the extreme...
Article continues below advertisement
Twitter user @gamezjakee, a 23-year-old licensed barber who owns Fadeaway Barbershop in Corpus Christi, Texas, recently decided to share a photo of the business cards he gives to customers.
"Gotta include one of these with every card! You're going to need it after I cut your hair," Jake promised. "Trust me."
Article continues below advertisement
Can you spot the issue? Yeah, I wouldn't want to use that. Plenty of other people spotted the issue too.
"He trying to lock up the child hair cut market too," one user wrote."
While another added: "I mean, if you want them to bring you new clients, you could just ask them for a referral.."
But to be fair to Jake, he has delivered some pretty fresh cuts...
Article continues below advertisement
But that didn't seem to resolve the issue for many social media commenters.
"I was about to say, DAMN, you did that," Twitter user booksandkiana added. "But then i saw the staple and i was like daaaamn... you reallyyyy did that."
"It's stapled," another user added. "That's means it's a bogo sale... buy one hair cut the son gets it for free."
One concerned customer wrote: "You could have taped it but if u wanna see me with a kid on the way go ahead and staple it."
Article continues below advertisement
Others saw an opportunity. Twitter user @_dntFollowNunez wrote: "Lmaooooo ladies if you are trying to trap ya man send him here."

"Bruh building future clientele! he gone be cutting the son hair too with them holes," another commenter wrote.
This isn't the first time a brand has failed on social media. Forever 21 released this awesome "Wakanda Forever" ugly Christmas Sweater. But people noticed that the Black Panther phrased-shirt was being repped by a white, bleach-blonde model, which caused an uproar online.
Article continues below advertisement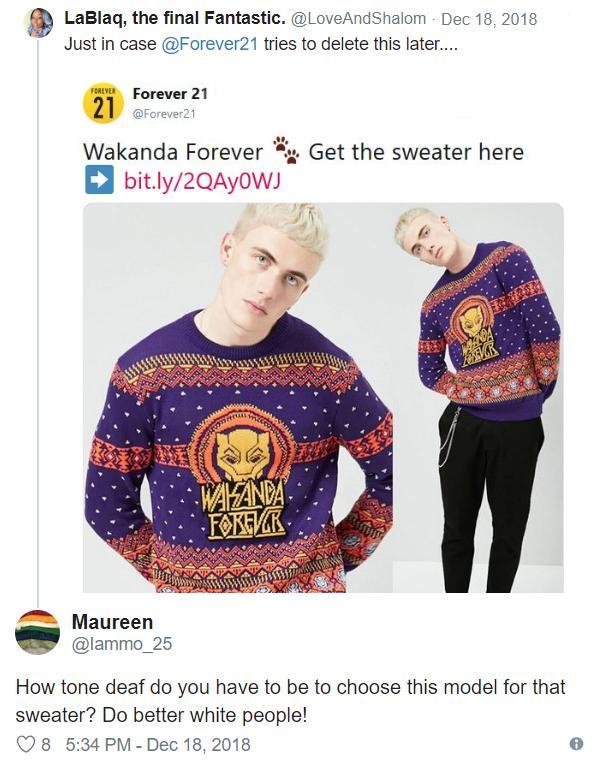 While Tinder's response to a Vanity Fair article that said Tinder's sole purpose was for helping people hook-up seemed to fall on deaf ears.
Article continues below advertisement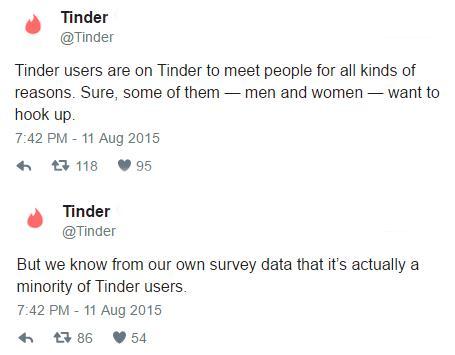 Though Jake's "fail" has so far acquired over 8,000 retweets and 30,000 likes, as well as attracting thousands of comments, so it seems to have been more of a marketing win than a failure.