Becky Lynch and Seth Rollins Welcome Their First Child
On Dec. 7, WWE stars Becky Lynch and Seth Rollins introduced the world to their new baby, Roux, but what does the name actually mean?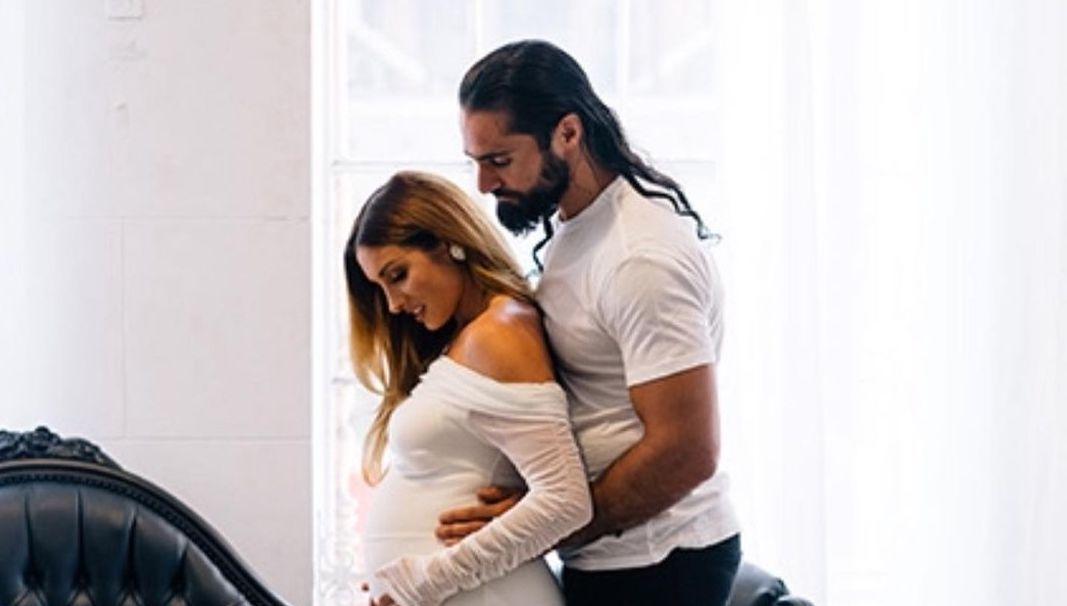 It's a happy day in the WWE universe. Months after wrestling couple Becky Lynch and Seth Rollins revealed they were expecting, the pair have announced the birth of their first child.
Becky and Seth originally revealed their pregnancy on Raw, and the female wrestler shared photos of her baby bump mere weeks before their bundle of joy was due.
Now, the couple are officially parents and revealed the name they chose for their child — but what is the meaning behind her name?
Article continues below advertisement
Becky and Seth publicly welcomed Roux to the world on Dec. 7.
In a special Instagram post on Dec. 7, Becky shared the announcement that she and Seth had officially welcomed their child into the world. In the photo, the couple is holding hands with their new baby, Becky's finger held in their child's tiny hand.
"Welcome to the world Roux," Becky captioned the photo. "You are the love of our lives. #andnew."
Becky and Seth decided not to share Roux's middle name at this time, nor did they reveal whose last name the child would be taking.
Article continues below advertisement
Seth and Becky also did not disclose the sex of their bundle of joy, though many believe Roux is their daughter based on the pink and grey floral onesie they are wearing in the photo (though the color of baby's clothing doesn't always signify their sex).
The name "Roux" is traditionally a boy's name, though there is also the more feminine spelling "Rue," like the character in The Hunger Games.
According to NameBerry, the meaning of the name "Roux" is "russet," like the potato or the reddish-brown color.
It's unclear if there is a more personal or familial meaning to this name for the couple, as they have not shared why they chose the name for their child.
Article continues below advertisement
Both Becky and Seth are taking temporary leave from WWE.
Since announcing her pregnancy in May, Becky has been on maternity leave as she prepped to welcome their child. "The Man," as Becky dubbed herself previously, relinquished her title as the Raw Women's Champion after announcing her pregnancy, passing it on to Asuka. Since the announcement, Becky has remained completely off-air.
Seth has also decided to take some time away from the network. He was temporarily written off Survivor Series until further notice.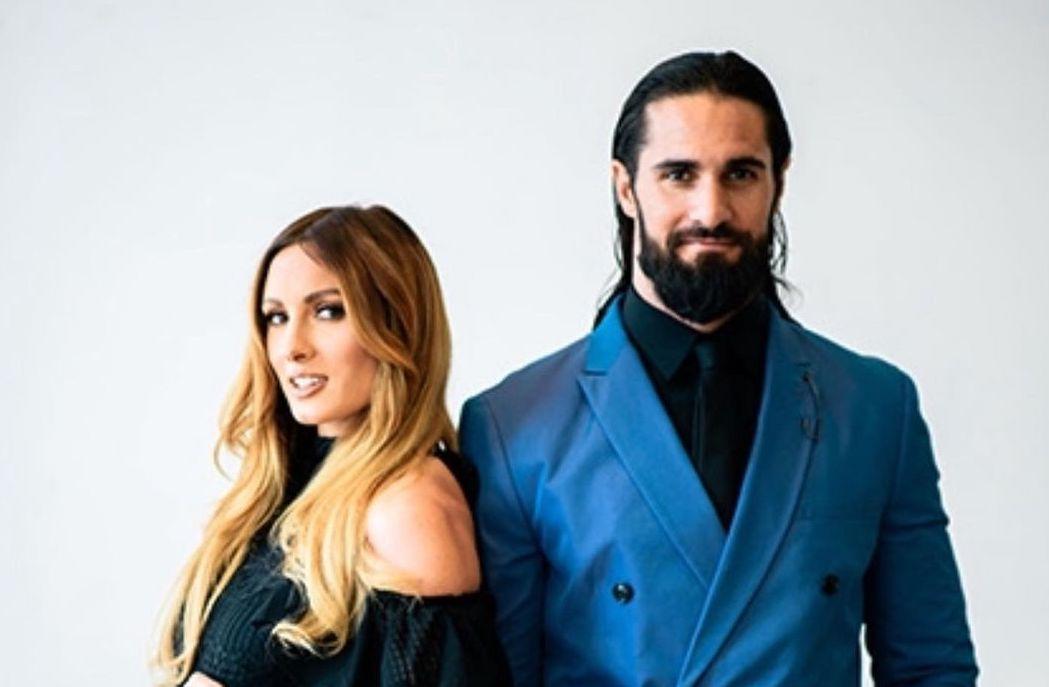 Article continues below advertisement
After announcing her pregnancy, Becky made it clear she has no intentions of considering this the beginning of her retirement. The 33-year-old has always been a vocal advocate for her female competitors to be paid as much as her male counterparts and revealed in an interview to ESPN that she absolutely would be returning to WWE after her pregnancy.
"It is wild that a lot of women still have to choose between their athletics or a family. And I didn't want to have to choose that," she said.
Becky was honest that she doesn't know how she'll feel about returning to the ring after giving birth, but that she fully intended to at least try to make it back to the WWE world.
"This kind of goes hand in hand where a guy can go and have a kid and doesn't have to miss a beat in his career. Unfortunately, [women] do," she said. "... But also it just doesn't mean that it's got to be the end for a career in any line. And I think a lot of people have proved that, and I hope to join them."